Mediacom in Valdosta, GA, is one of the largest service providers with a service footprint that covers well over 88% of the city. In the city of Valdosta, which is also known as the 'Azalea City', wired internet services are somewhat limited, which makes Xtream powered by Mediacom with its fiber-level gig speeds and a wide channel lineup, a logical and interesting choice.
Mediacom has been around for over 20 years, connecting around 1.5 million people in 22 states to high-speed internet with a fiber backbone. Mediacom Internet or Xtream Internet, as it is called, offers its services in a number of speed tiers, ranging from 100 Mbps to 1 Gbps, at extremely market-competitive rates. Besides the top-quality fiber-powered internet, Mediacom also serves cable TV and home phone. In this article, we talk about all that you get to enjoy with Mediacom in Valdosta, GA. So, let us jump right in!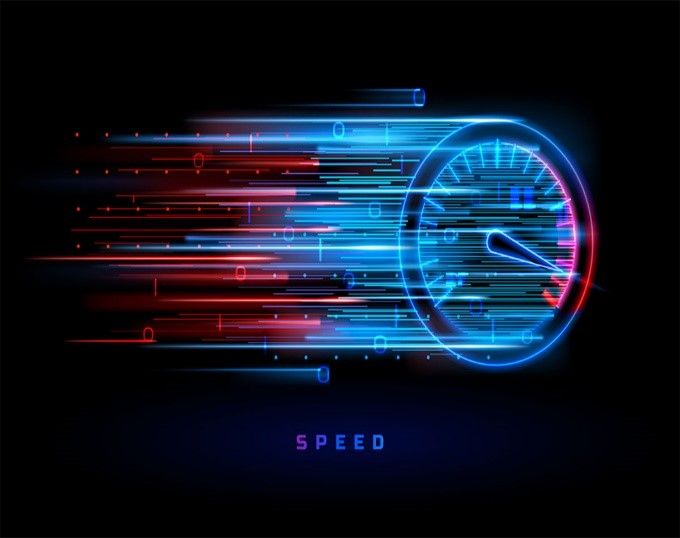 Speed & Data
Xtream Internet offers you a selection of internet plans built to fit all household types and requirements. These plans range from 100 Mbps to 1 Gbps in downloads, with a generous data allowance as part of each plan.
Since all Xtream internet plans offer high-speed internet, they are able to support multiple devices, which means your whole family can enjoy powerful connectivity simultaneously. Whether it is work or fun, there is always enough speed and data to go around for, streaming, surfing, learning, and working online without any lags.
While the data allowance is generous, it does differ with each plan. Higher speeds typically come with a larger data allowance like the 1 Gig plan comes with 6 TB of data.
Mediacom Xtream internet is known for being reliable and consistent with excellent uptimes, which let you enjoy seamless work and limitless fun.
Being one of the very first cable service providers to employ the use of the DOCSIS 3.1 technology, Mediacom was able to support higher data traffic with faster transfer speeds and increased efficiency. Today the Mediacom hybrid Fiber-Coaxial network has begun its transition to a 10G platform, introducing DOCSIS 4.0 to the wide mix of technologies it uses.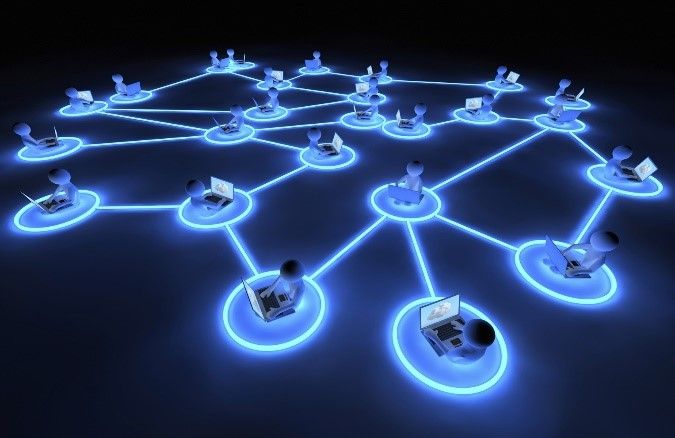 These advanced upgrades are able to expedite faster speeds and lower latency, both of which lead to a higher network reliability – the need of modern times.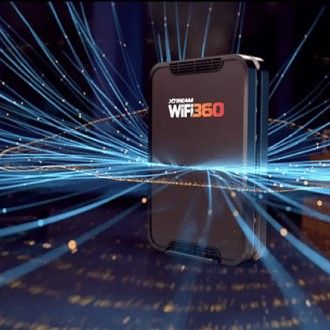 Xtream Internet by Mediacom in Valdosta, GA, delivers an ideal performance when you use it with the Mediacom-provided modem. Enjoy complete in-home WiFi coverage along with a seamless connection on multiple devices.
If you have a larger house, Mediacom also offers the Xtream WiFi360pro, which is a whole Wi-Fi setup with Mesh technology and eliminates any dead zones in your home.
Plus, you get Eero Home security included with the Whole Home Wi-Fi for only $10 per month.
Mediacom in Valdosta, GA, is dedicated to keeping you and your devices safe and secure from potential cyber threats and crimes.
The Total Defense™ internet security suite works on up to 5 devices at once. So you get protection from cybercrimes like phishing, spam, spyware, viruses, etc. This intuitive and smart online security prioritizes your digital privacy and comes with all Mediacom Internet plans.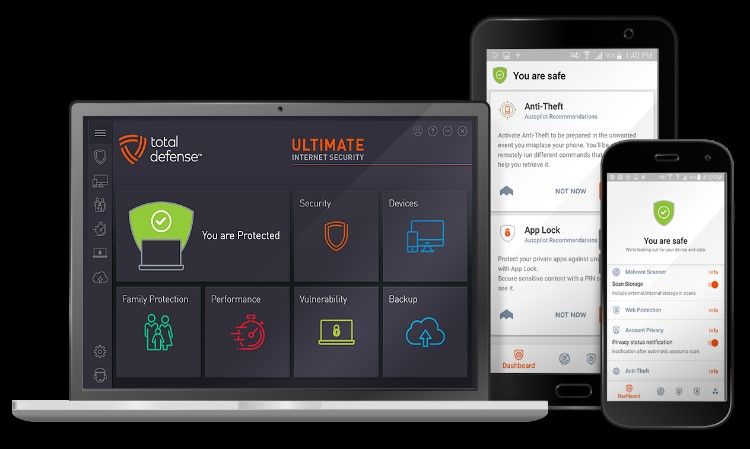 Plus, the eero Secure is included with the Xtream Wi-Fi360Pro service and takes care of all your devices. It provides active threat protection along with a selection of handy parental controls.
Mediacom offers an internet service that is convenient and easy – serving all sorts of homes within its coverage area. Therefore, there is always a range of speed and data plans available with Mediacom, built to meet the needs and budgets of most American households. Here is a quick look at all the Mediacom internet plans you can enjoy. To check for Mediacom availability in your area or to learn more, call Mediacom customer service at 855-349-9315.
Plan
Download/Upload Speed
Data Allowance
Promo Price
Mediacom Internet 100
100/10 Mbps
300 GB
$29.99/mo.
for 12 months*
Mediacom Internet 300
300/20 Mbps
1500 GB
$39.99/mo.
for 12 months*
Mediacom Internet 600
600/30 Mbps
3000 GB
$49.99/mo.
for 12 months*
Mediacom Internet 1000
1000/50 Mbps
6000 GB
$59.99/mo.
for 12 months*
*Plus installation, activation, modem rental, taxes & fees. Price includes $10/mo. discount for autopay & paperless billing.
Data effective as of publish date. For the latest plans & prices in your area, call 855-349-9315.
Mediacom Internet deals come with promo discounts and contractual agreements, which is good if you are looking for some stability that comes with savings. However, once the promo period ends, you should expect a price hike for your internet plan, which is something to be mindful of as well.
The Mediacom channel lineup is extremely wide and varied, giving its customers a taste of everything they crave. Choose from a diverse selection of programming options with live TV and Xtream On Demand, not to mention quite a few fun and exciting channel packs as add-ons and premium networks that let you customize your TV plan.
In a world of smartphones and mobiles, having a home phone service may seem like a stretch. But the truth is, the service is a great backup to your cell phones and can help you out in more ways than one. The Xtream home phone service is a digital phone service that is full of cool features. It also offers unlimited nationwide along with long-distance calling at affordable rates and exactly the reason why Mediacom bundles are such a hit.
Keep in touch with all your loved ones around the world with the Mediacom WorldTalk plans, which cover 87 countries at affordable rates. Plus enjoy a selection of fun and useful calling features, such as 3-way calling, call rejection, customer-originated trace, voicemail, and more. Bundle with Mediacom internet and TV for only $10/mo. and enjoy all the good that it has to offer.
Bundling is always a good idea, especially if your home needs a little bit of everything. Mediacom Bundles in Valdosta, GA, got you covered in this regard. You not only get to enjoy high-speed internet with generous amounts of data but also cable TV with over 170 channels and a home phone service with unlimited nationwide calling. Plus, you get more value for your dollar when you bundle and come with the convenience of having everything on one bill.
Here is a table of some of the most exciting Mediacom bundles that you can enjoy in Valdosta, GA. To learn more or to subscribe, reach out to Mediacom customer service by dialing 855-349-9315.
*Plus installation, activation, modem rental, taxes & fees. Price includes $10/mo. discount for autopay & paperless billing.
†Plus monthly local broadcast station surcharge ranging from $17.10 to $24.62, regional sports surcharges ranging from $1.13 to $14.20, and other monthly surcharges apply. Activation and installation fees apply. Price includes $10/mo. discount for autopay and paperless billing.
Data effective as of publish date. For the latest plans & prices in your area, call 855-349-9315.
More than 88% of Valdosta, GA, enjoys high-speed internet and other services through Xtream powered by Mediacom. The network is far and wide and if you're an existing resident of this suburban community with big-city vibes, there is a good chance that you have Mediacom serving your area.
To check if the provider is available in your area, dial the Mediacom phone number 855-349-9315 today and learn more or subscribe now!
| Availability | Internet Speed Range | Promo Price Range/month | ACSI Score 2022 |
| --- | --- | --- | --- |
| 88.5% | 100―1000 Mbps | $29.99―$59.99 | 58 |
The Xtream Internet service by Mediacom in Valdosta, GA, is packed with great value. Offering some great speeds ranging from 100 Mbps to 1000 Mbps, it is ranked as one of the top providers in the country. Enjoy excellent Wi-Fi and add-on whole-home Wi-Fi as needed. Stream and do more with the ease and simplicity you crave, with all of your activities protected by the Total Defense security suite!
Plus, you get the option to bundle with Mediacom cable TV and/or Mediacom home phone — which breathes a life of ease to all your entertainment and connectivity needs. It is best to understand what the provider offers, as well as take real-time reviews from people living around you. Research thoroughly and assess the needs of your home before contacting Mediacom Customer Service at 855-349-9315 to place an order.
It is just as simple as that!
Is Mediacom available in Valdosta, GA?
Yes, Mediacom is available to about 88.5% of the population in Valdosta, GA. Customers can choose a speed from a range of plans between 100 Mbps and 1000 Mbps and generous data allowance with each plan.
What are the best Mediacom Internet plans in Valdosta, GA?
Mediacom offers quite a few internet plans in Valdosta, GA. Customers can choose an Xtream mid-tier plan of 300 Mbps for $39.99 or go for the highest speeds available at 1 Gbps for only $59.99/mo. Terms and conditions apply.
Learn of the best Mediacom plans in your area. Call 855-349-9315 to learn more.
More Mediacom City-specific Service Guides