Standing tall as a top-tier cable service provider in the U.S., Optimum has recently expanded its horizons and started to offer some amazing internet, cable TV, home phone, and mobile services. With so many streaming options at hand, people are becoming more aware of what they want to watch on TV, and what they should not be wasting their time upon.
Cable TV is no different. Optimum TV packages have made it much easier for subscribers to be precise and more conscious about what they watch on TV. Impressively, the Optimum channel lineup has more than 420 channels that range from local to staple to nationally popular networks. This versatile list of channels is available in three packages, including Optimum Core TV, Select TV, and Premier TV.
Read through this Optimum channel guide to spot your favorite networks and enjoy the all-around cable TV service for your household.
Optimum TV services are available in more than 21 states, with dense coverage in Connecticut, New York, New Jersey, and West Virginia. Here is a list of areas with Optimum TV services:
| | | |
| --- | --- | --- |
| Arizona | Arkansas | California |
| Connecticut | Idaho | Kansas |
| Kentucky | Louisiana | Mississippi |
| Missouri | Nevada | New Jersey |
| New Mexico | New York | North Carolina |
| Ohio | Oklahoma | Pennsylvania |
| Texas | Virginia | West Virginia |
There are various TV plans and bundles put in place that allow Optimum subscribers to make the most of their money and enjoy TV time to the fullest. The 3 Optimum TV plans and packages include Optimum Core, Optimum Select, and Optimum Premier TV, all of which come along with internet service.
With these TV plans, you can access entertainment with the Optimum TV to Go mobile app. The packages also include many perks and benefits including cloud DVR, video-on-demand, select content in 4K UHD, voice-activated remote, and whatnot! For a more personalized TV-watching experience, you can also opt for additional TV packages that include Premium Channels, Sports Channels, and International Channels.
Let's take a brief look at how each of these packages differs from one another and which of these has the most suitable Optimum channel lineup for you:
*Data effective as of publish date. For the latest plans & prices in your area call 844-520-8978.
Find the list of channels available with Optimum TV packages below, so you can choose a package that meets your TV entertainment needs.
Core TV
Here is the Optimum channel list for Core TV:
ABC
ABC Localish
All Arts
AMC
Antenna TV
BBC America
BBC World News
Black Entertainment Television (BET)
Bloomberg TV
Bounce
Bravo
Buzzr
C-SPAN
C-SPAN 2
C-SPAN 3
Cartoon Network
CBS
CBS Sports Network
Cheddar
Classic Arts Showcase
CNBC
Comedy Central
COMET
Court TV
COZI TV
CPTV
Create
Crime + Investigation
CW
Dabl
Daystar
Disney Channel
Disney Junior
E!
ESPN2
Estrella TV
Euronews
EWTN
FLIX
Food Network
Fox
Fox Business Network
Fox News
Fox Sports 1
Fox Weather
Freeform
FX
GetTV
Heroes & Icons
HGTV
HLN
HSN
HSN2
I24 News
ION
JTV
Justice Central TV
Lifetime
MeTV
MOTOR TREND
Movies!
MSG
MSGSN
MSNBC
MTV
My Network TV
NBC
NBC Sports Network
Newsmax TV
News Nation
Nickelodeon
NYC Life
Oxygen
Paramount
PBS
PBS Kids
QVC
QVC2
Recipe TV
Reelz
Regional News Network
ShopHQ
Sports Net
Start TV
Stingray Music
Sundance TV
SyFy
TBS
Telemundo
TeleXitos
ThisTV
TNT
TBN
TruTV
UniMax
Univision
USA Network
WE tv
The Weather Channel
World
YES Network
Select TV
Optimum Select TV includes all channels from the Core TV lineup, topped with many others that include:
A&E
ACC Network
American Heroes Channel
Animal Planet
BET Her
BTN
Boomerang
CMT
Cooking Channel
Cowboy Channel
Destination America
Discovery Channel
Discovery Family Channel
Discovery Life
Disney XD
ESPN Deportes
FLIX
Fox Deportes
Fox Sports 2
Fuse
FX Movie Channel
FXX
FYI
Galavisión
Game Show Network
Golf Channel
Hallmark Channel
Hallmark Drama
Hallmark Movies & Mysteries
HISTORY
IFC
Lifetime Movie Network
LOGO
MLB Network
MTV2
MTV Classic
MTV Live
Nat Geo Channel
Nat Geo Wild
NBA TV
NBC Universo
NFL Network
Nick Jr.
Nicktoons
OWN
Pop
Science Channel
SEC Network
Smithsonian Channel
STARZ ENCORE Action
STARZ ENCORE Black
STARZ ENCORE Classic
STARZ ENCORE Espanol
STARZ ENCORE Family
STARZ ENCORE Suspense
STARZ ENCORE West
Teen Nick
Tennis Channel
Travel Channel
TLC
Tr3s
TUDN
TCM
TV Land
TV One
Universal Kids
VH1
VICE TV
Premier TV
Optimum Premier TV includes all channels from the Core and Select TV lineup, topped with many premium, news, and sports networks that include:
bein Sports
bein Sports EN
GOLTV
HBO
HBO Comedy
HBO Family
HBO Latino
HBO Signature
HBO Zone
HBO 2
SHOWTIME HD
SHOWTIME 2 HD
SHOWTIME EXTREME HD
SHOWTIME Family Zone
SHOWTIME NEXT
SHOWCASE HD
SHOWTIME WEST HD
SHOWTIME Women
SHOxBET
Sportsman Channel
STARZ HD
STARZ Cinema
STARZ Comedy HD
STARZ Edge HD
STARZENCORE HD
STARZ in Black
Starz Kids & Family
TVG
Are you a sports buff that never misses an MLB or NFL match? Want to catch highlights and after-match analysis? Or do you come from a Latino household where Spanish entertainment is a must on TV? Optimum add-on TV packages bring it all to you.
You can opt for these additional Optimum channel lineups to personalize your base TV packages and enjoy precisely the type of content you are seeking. Here are the three types of add-on Optimum TV packages that you must check out!
Premium Channels
Sports Packages
The Sports add-on offered by Optimum is home to 6 different packages that are meant to cater to fans of various sports types. These packages all cater to fans of MLA, NFL, NBA, Golf, NHL, MLB, Soccer, and much more. Here are the 8 sports packages you can choose from:
Sports Package – includes 24 sports channels, such as NBA TV, NFL RedZone, NHL Network, and more
College Sports Package – includes 7 college sports networks, such as Stadium College Sports Central, ESPNU, etc.
NBA League Pass – home to 40 out-of-market NBA games for basketball lovers
MLB Extra Innings – includes over 80 out-of-market games
NHL Center Ice – houses over 40 out-of-market games every week
FOX Soccer Plus – one-stop solution for soccer fans that covers all major leagues like FIFA, AFL, and MLS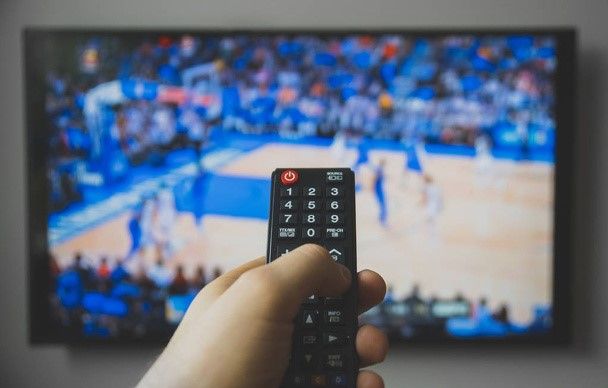 International Channels
Optimum TV aims to bring entertainment from all over the world to your TV and mobile screens. It offers international channels as add-ons so its subscribers may enjoy content in more than 15 languages. Therefore, whether you live in a Spanish household or a Korean-speaking household, get all the international entertainment in your home with Optimum TV services.
International content available on Optimum TV includes:
Africa TV
Arabic TV
Brazilian TV
Caribbean TV
Chinese TV
Espanol TV
Filipino TV
French TV
German TV
Greek TV
Israeli TV
Italian TV
Japanese TV
Korean TV
Polish TV
Portuguese TV
Punjabi TV
Russian TV
Premier South Asian TV
As an Optimum subscriber, you will get a handful of amazing national and international channels. Optimum TV packages are suitable for everyone since the channel lineup includes everything – from major sports channels like ESPN and bein Sports to premium entertainment networks like HBO and STARZ.
If you want to opt for one of the best TV services and want access to a versatile channel lineup, then Optimum TV channel lineup is ideal for you. Don't forget to first research and see what packages and offers are available in your area. You can either use the online zip tool at BuyTVInternetPhone or call Optimum customer service to get your desired plans. International and Hispanic subscribers can also contact the Spanish Optimum phone number (telefono de Optimum): 844-527-5633.
How can I add channels to my Optimum TV lineup?
Optimum allows you to add channels to its basic lineup by offering add-on packages. These add-on packages include Sports Packages, Premium Channels, and International Channels.
What channel is ESPN on Optimum?
ESPN channel number on Optimum may vary based on your location. You may call Optimum customer service to discover more about the ESPN channel on Optimum TV.
What are the HD channels on Optimum?
Optimum channel lineup includes many HD channels that you can enjoy. The HD channels vary based on the package you are subscribed to. Some popular HD channels on Optimum TV include NatGeo Wild, HBO, ESPN, ABC, SHOWTIME, bravo, and many more. Discover more HD channels on Optimum by visiting here or calling Optimum customer service at 844-520-9278.
Does Optimum have a TV app?
You can use the Optimum TV to Go app to watch Optimum TV online, anywhere, and everywhere. It is downloadable on various mobile models and platforms. You get access to all channels included in your Optimum channel lineup.