Des Moines, the hip, vibrant, and modern capital city of Iowa is known for its diverse population that belongs to all walks of life―from college students to artists and startup entrepreneurs. It is one of the best cities in the U.S. with a lower cost of living yet high quality of life.
Des Moines likes to keep up with the pace of advancement from a broadband perspective too. So it is no surprise residents have plenty of options to choose from i.e. DSL, Cable, Fiber-Optic, Fixed Wireless, and Satellite. The biggest city in Iowa is currently served by 25 internet service providers (ISPs) that compete to offer high-speed internet to residential neighborhoods and businesses across Des Moines. And, download speeds in Des Moines average out around 90 Mbps―the third highest in the state.
Mediacom Des Moines is the only noteworthy cable service provider around town―it offers a quality high-speed internet service, and the opportunity to subscribe to internet and cable bundles at competitive rates―which makes it a popular choice in the city.
Read on to find out if Mediacom Des Moines, Iowa is indeed offering everything you'll need for your new home when you make the move to the city.
Mediacom Des Moines, IA Vs Competitors
Mediacom Des Moines, IA, ranks among the top competitors in the local market, and is a household name. In fact, its network delivers the most coverage in the city―98.6% to be precise. This means a huge chunk of the population has access to Mediacom's powerful hybrid network of fiber optic and coaxial cables. It's an advanced gigabit network that is now all set to take the next big leap towards the 10G platform and DOCSIS 4.0.
CenturyLink is Mediacom's strongest competitor in the Des Moines market―it covers around 95% of the city's population with its high-speed DSL and fiber optic services. The CenturyLink high-speed DSL service is more readily available relative to Quantum Fiber (formerly CenturyLink Fiber). All other local and regional wired service providers, including Metronet Fiber, depict limited coverage at under 5%.
Wireless options in Des Moines include satellite, fixed wireless, and 5G home internet―from  providers like HughesNet, Rise Broadband, T-Mobile and Verizon―however if you do have access to fast speeds over a wired connection at your address, a wireless service is not very likely toZmake much sense and count in as a consideration.
Let's move forward to take a look at Mediacom services in Des Moines before we add our 3 cents on which of the 2 is a better choice when it comes Mediacom Vs CenturyLink.
Mediacom Internet Des Moines, IA – Speed & Reliability for Every Household
Mediacom Internet in Des Moines, IA, is a feature-rich service that successfully meets the needs of an average American household―with terrific internet speeds, a generous data allowance, and exceptionally appealing promotional prices that easily fit a range of consumer needs and wants.
Mediacom Internet Network
The U.S. telecom giant was one of the first to upgrade its pre-existing coaxial cable infrastructure to its current hybrid form where data transfer takes place over coaxial cables only in the figurative last mile. By utilizing DOCSIS 3.1 standard Mediacom has since delivered advantages of the strong fiber optic backbone in its infrastructure―such as increased reliability and downloads up to 1 Gigabit―across its national footprint.
In 2023, Mediacom again became one of the first to take the next step into the future of connectivity―the transition of its gigabit network to the 10G platform and the latest DOCSIS 4.0 standard means customers will be able to enjoy exceptionally reliable high-speed internet with symmetrical speeds and lower latency. West Des Moines has been fortunate to see this ground-breaking change occur earlier than the rest of Mediacom service locations.
Mediacom Internet Speeds, Data, and Security
Xtream Internet offers a wide selection of different speed-based plans, fit for a variety of household sizes and their particular internet needs. Mediacom Des Moines, Iowa lets you choose from plans that deliver speeds from 100/10 Mbps to 1000/50 Mbps. Each speed tier comes with a fixed data allowance, ranging from 300 GB to 3000 GB (3 TB). While the data cap may put off some people, practically speaking, these data limits are generous and in line with the correlating speed―not just adequate but difficult to exceed for most users.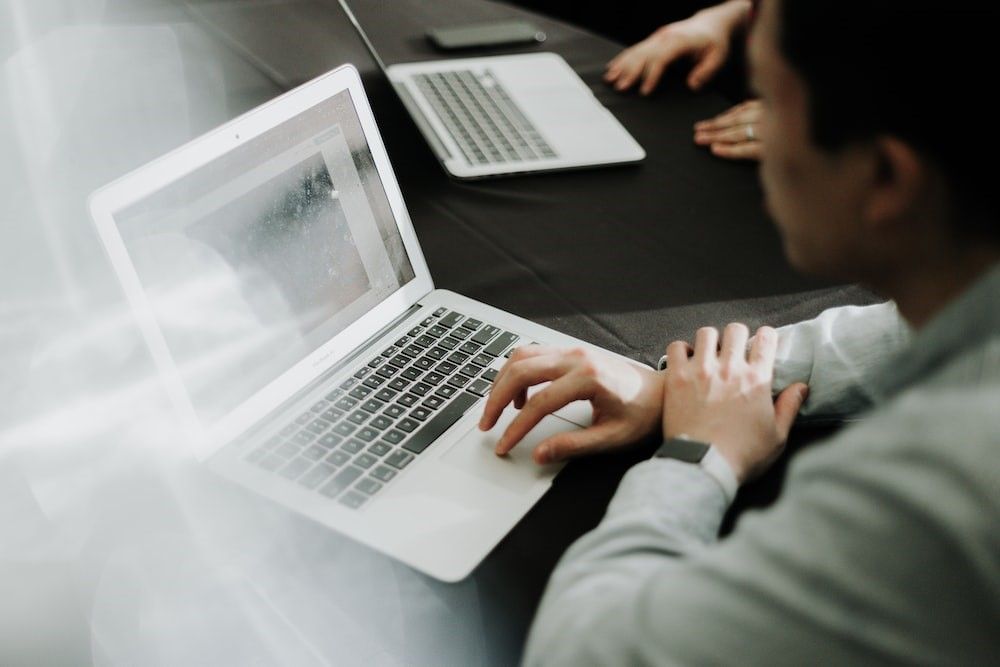 Xtream Internet plans are powerful enough to accommodate your activity on multiple devices―which makes Mediacom Internet Des Moines the ultimate internet solution for an integrated, well-connected smart home!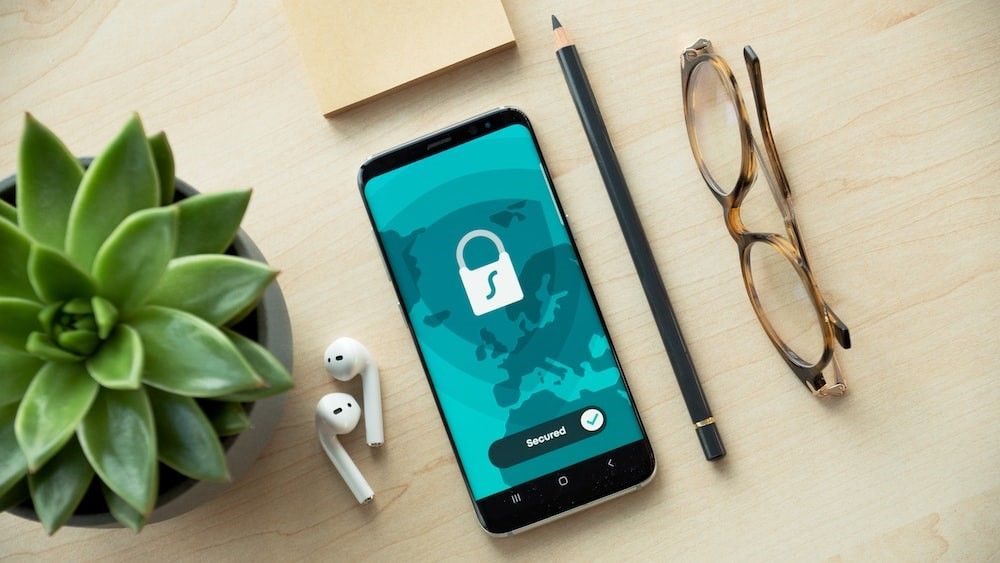 And speaking of using multiple devices in your home, let's not overlook the robust internet security offered by Mediacom Des Moines. To keep you and your devices protected from several types of cyber threats including viruses, hackers, malware attacks, spyware, and ransomware, Xtream Internet subscribers get the Total Defense™ security suite.
This security suite guarantees top-notch privacy and security for 5 of your devices, along with other powerful security features such as parental controls, firewall protection etc. This security feature is part of all Mediacom Internet plans.
Mediacom in-home WiFi
Xtream Internet in Des Moines, IA, ensures you get to enjoy strong WiFi signals in all parts of the house. The Xtream WiFi360pro ecosystem is designed to deliver support to multiple devices at a time. All Mediacom Internet plans now include 1 eero WiFi extender in the price. Use it in conjunction with the leased Mediacom WiFi modem, and you can cover up to 1500 square feet. Not just full coverage, but you get to control your WiFi setup right from your smartphone via the eero mobile app, and enjoy protection with eero Secure.
This WiFi setup is scalable so you can add more eero extenders to guarantee a well-knit network if you need coverage over an area spanning more than 1500 square feet.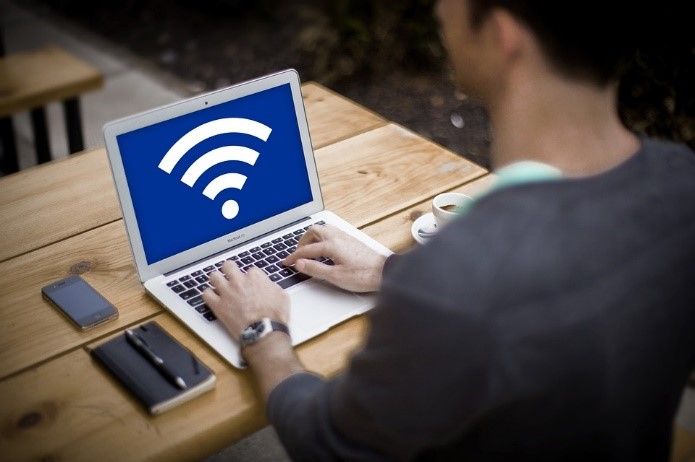 Mediacom Internet Prices in Des Moines, IA
Mediacom Internet plans are priced attractively, but you must remember these promotional prices, so after the first 12 months, you will see a hike in the price. How much this hike is varies based on the offers available in your area, and the terms that apply to it―for instance the number of years that you are subscribed to the plan for―2, 3 or 4.
Thinking to seal the deal? First let's have a look at the plans on offer from Mediacom Internet in Des Moines, Iowa.

*For 1 year. Plus installation, activation, modem rental, taxes & fees. Price includes $10/mo. discount for autopay & paperless billing.
*Data effective as of publish date.
Mediacom TV Des Moines, IA – It's Not Your Regular Cable
All Mediacom Des Moines TV plans come with features that guarantee an innovative viewing experience. The intelligent search and guide feature makes looking for channels easier―getting to your favorites becomes quicker, and finding new ones is an intuitive process with the Mediacom TV Guide in Des Moines. The add-on HD DVR service lets you record your favorite programming, so you never miss any of your favorites.
Mediacom channel lineup in Des Moines IA, includes a range of diverse networks with its Variety TV lineup―it is packed with sports, entertainment, music, news, and kids' channels. Plus there are premium entertainment options like HBO Max, now rebranded as Max, that you can add on to personalize your lineup, as well as a variety of add-on channel packs.
One of the most useful features of the service is the Xtream TV app that allows you access to your favorites on-the-go. It guarantees an integrated and wholesome experience, by letting you to watch live and on-demand content―you can also access your DVR and schedule recordings remotely.
Mediacom Home Phone Des Moines, IA – Unlimited Connections
The Xtream digital phone by Mediacom helps you cut down the per month cost of your cellular plan with its unlimited nationwide calling offer. It keeps you connected not only across the 50 states, but to friends and family in Canada, Puerto Rico, Guam and the U.S. Virgin Islands. And if you often call around the world, the WorldTalk add-on plans help you make it really affordable―you can connect in up to 87 countries at a low monthly rate.
The feature-rich Mediacom home phone is a contemporary service and offers a multitude of up-to-the-minute calling features such as Call Forwarding, Call Tracing, Call Blocking, Voicemail, and more.
You can add the Xtream digital phone service to your Xtream Internet and TV bundle for $18/mo. more.
*Data effective as of publish date. For the latest plans & prices in your area call at 855-349-9315.
Mediacom Bundles Des Moines, IA – The Best Value for Your Money
Mediacom bundles in Des Moines are one of the key reasons that make Mediacom a popular choice. None of the noteworthy competitors in the local market offers internet and cable bundles―so Mediacom is the one choice for homes that are looking for internet and cable TV in one place and on one bill.
Mediacom Des Moines, Iowa offers you to bundle TV with any of the available speed tiers. And, Variety TV makes for the most popular Mediacom bundles. It packs a well-rounded connectivity and entertainment experience at a great rate―still more so when you also include the Mediacom home phone.
Some of the most popular Mediacom bundle offers in Des Moines are listed below. You can reach out to Mediacom customer service to discover the latest bundle deals at your exact address.
*Plus monthly local broadcast station surcharge ranging from $20.36 to $30.54. Activation, installation, modem rental, & taxes also apply. Price includes $10/mo discount for autopay & paperless billing.
*Data effective as of publish date. For the latest plans & prices in your area call at 855-349-9315.
Last Note
Ranked as one of the fastest, most reliable, and affordable providers, Mediacom offers great value to its customers. Mediacom Internet, TV, and home phone services are among the best in the industry, making them an excellent choice for all types and sizes of households.
If however your Des Moines neighborhood is also served by Quantum Fiber (formerly CenturyLink Fiber), we'd suggest you carefully weigh your needs against the fiber optic internet option. For homes that need an internet-only plan both service options can work well depending on what kind of activities are you looking to support. But for families that need a cable and internet package, Mediacom is the answer.
Contact Mediacom Des Moines Customer Service at 855-349-9315 anytime, and find out more about available offers at your address so you're able to compare and choose better.
FAQs
Is Mediacom down in Des Moines?
Due to several possible reasons like weather conditions and technical failures, it is possible there is a Mediacom outage in Des Moines. The MediacomConnect Mobile Care app is a great way to check and confirm. You can also contact Mediacom at the 24/7 tech support number.
How do I contact Mediacom customer service?
For subscribing to Mediacom Internet, phone, and TV plans, call Mediacom customer service at 855-349-9315 anytime. Experts can determine service availability as well as provide details of offers at your address.
How much is Mediacom internet?
Mediacom Xtream Internet plans start at $24.99/mo. for 12 months for 100 Mbps downloads. This price is inclusive of the $10 monthly discount from autopay and paperless billing. To check Mediacom Internet prices for higher speeds call at 855-349-9315 anytime.
More Mediacom City-specific Service Guides