The forms of entertainment have evolved quite dramatically with the digital era fast moving from one novel innovation to another. We no longer have to lug a bulky book around to entertain ourselves while traveling—Kindle made sure of that. We no longer have to pay an enormous fee for a Broadway show to feast on premium entertainment—TV services offering premium content guarantee that.
And we no longer have to stick to a couch with our face glued to a box to get entertained by our beloved screen stars—the multitude of online TV streaming services and apps warranted mobility.
As every other company continued to dish out a digital streaming service that let the user stay mobile and entertained at once, traditional TV services offered by cable companies such as Spectrum, Xfinity, and Cox found their standing more and more exposed to the danger of becoming extinct.
But these companies indeed soldiered on, keeping up with the fast-paced innovations in the industry, introducing high-tech features to their TV services including a broad range of device compatibility, Video On Demand, DVR, parental controls, HD programming, TV Everywhere apps and so much more.
Still, who could beat on-the-go streaming services and apps that came without conventional strings? Well, Spectrum certainly did, and quite splendidly too—albeit a little quiet when the Spectrum streaming service launched a couple of years ago.
Spectrum offers various ways for its customers to stream live TV as well as on-demand—and offers an impressive variety of channels from the provider's cable lineup. You pretty much get all the core features the Spectrum cable TV service entails. You can view content on any screen via the Spectrum TV app—whether it is in the comfort of your home or while you enjoy time out at a roadside café. And all that comes at a cost far less than what a conventional pay-tv service would make you incur.
The Spectrum Xumo streaming device, on the other hand, comes packed with powerful technology that revamps the entire entertainment experience. It brings all the entertainment in one place.
If you sign up for Spectrum TV and Internet package, you can download the Spectrum TV app to watch your favorite content at home or on the go, at no additional cost.
Take a look at how streaming options offered by Spectrum can help you acquire a much easier and more personalized form of entertainment through its varied plans and offers.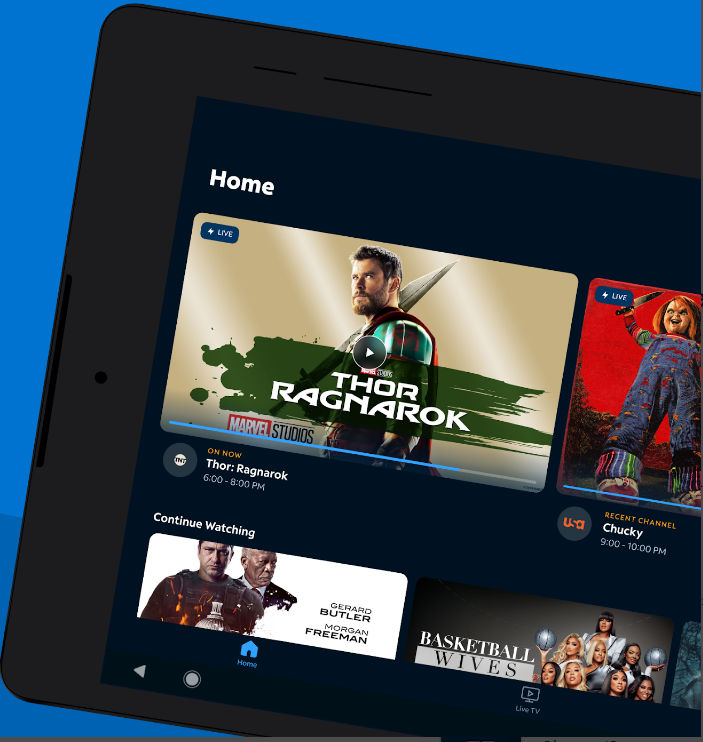 The Spectrum TV app is a free-of-cost streaming app that can be enjoyed by all Spectrum TV customers. The app is home to not only the Spectrum live TV channels included in your subscription but also comes packed with thousands of Spectrum on-demand titles to give you a well-rounded experience.
What Can You Do With the Spectrum TV App?
The app lets you turn any device into a full-scale entertainment hub. The app is compatible with various devices and platforms, including Smart TVs, Apple TV, Android devices, iOS devices, Google Chromecast, Xbox One, Roku, and many more.
The streaming app by Spectrum is no less than any other trendy streaming service you might be interested in. In fact, the Spectrum TV app is more detailed and rich with features that only a combination of cable TV and streaming services can offer. Some important features of the Spectrum TV app include:
Manage your DVR and never your favorite programming even by a beat
Set up parental controls and manage what content your family watches
Control your set-top TV box with the app
View your complete channel lineup, manage channel lists, verify channel numbers, and much more
Ever wanted to have entertainment at your fingertips? From live TV content to local channels and the latest streaming services, the Xumo stream box by Spectrum has it all in one place.
The integration of all such entertainment avenues in one place just makes navigation easier. It gives you a wide variety of options to choose from, so you and your family will never run out of something to watch.
What Can You Do With the Spectrum Xumo?
Some important features of the Xumo stream box include:
A voice-activated remote that allows a completely hands-free navigation
Comes loaded with pre-installed apps including the Spectrum TV app
Easy plug-n-play mechanism that lets you start streaming and enjoying almost instantly
Lets you customize and manage favorites in one place with the "My List" feature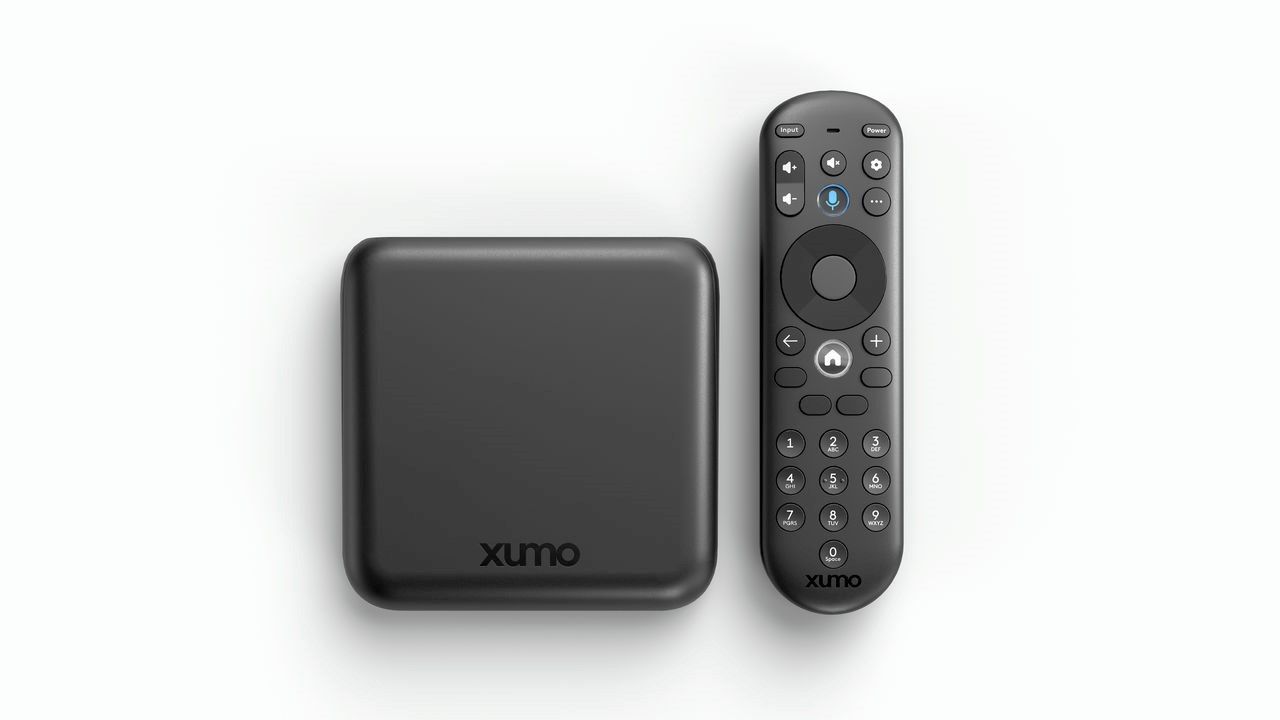 Spectrum streaming TV – whether you choose the Spectrum TV app or the Spectrum Xumo stream box – requires a subscription to Spectrum TV plans and packages. Spectrum offers comprehensive TV plans that start from $59.99/mo., offering more than 150+ channels and a bunch of additional perks and benefits. What you get is thousands of free on-demand titles to free streaming apps with absolutely no annual contracts required, and much more.
Spectrum streaming services can guarantee your gateway to some of the most popular local and national TV channels, with many popular household names like Disney, ESPN, Discovery, MTV, AMC, TLC, bravo, A&E, and many more.
You can also further customize the entire channel lineup by opting for add-on options such as the Entertainment View and Sports View. Once subscribed, you can enjoy these channels in your Spectrum streaming avenues, be it the Spectrum TV app or the Xumo stream box!
Here, have a look at Spectrum TV plans and their channel offerings:
*Data effective as of publish date. For the latest plans and prices, please call at
855-423-0918
How Do I Subscribe to Spectrum Streaming?
Here's how you can get your hands on the Spectrum TV app and Spectrum Xumo:
The Spectrum TV app comes FREE of cost with all your Spectrum TV plans and packages.
Once you subscribe to a Spectrum TV service, you are eligible to download and use the app and enjoy unstoppable fun.
The Spectrum streaming app is free to download from your device's app store. Watch Spectrum Live TV on all your compatible devices at the same time.
All you need is a Spectrum username and password—learn how to do that in quick steps. Launch the app, sign in with your Spectrum credentials, and start watching. It is simple.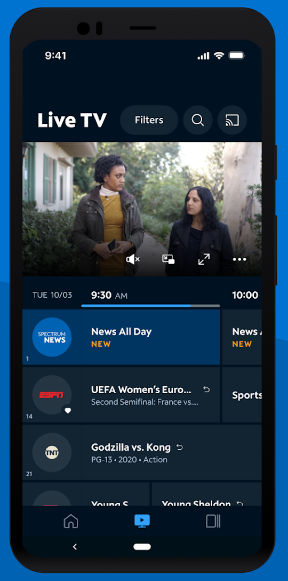 Spectrum TV subscribers can enjoy the Xumo stream box FREE of cost for 12 months with their Spectrum TV subscription.
You will not have to worry about the Spectrum Xumo price for a whole year!
You will just need to log in to access your favorite streaming services and Spectrum TV service integrated into one device.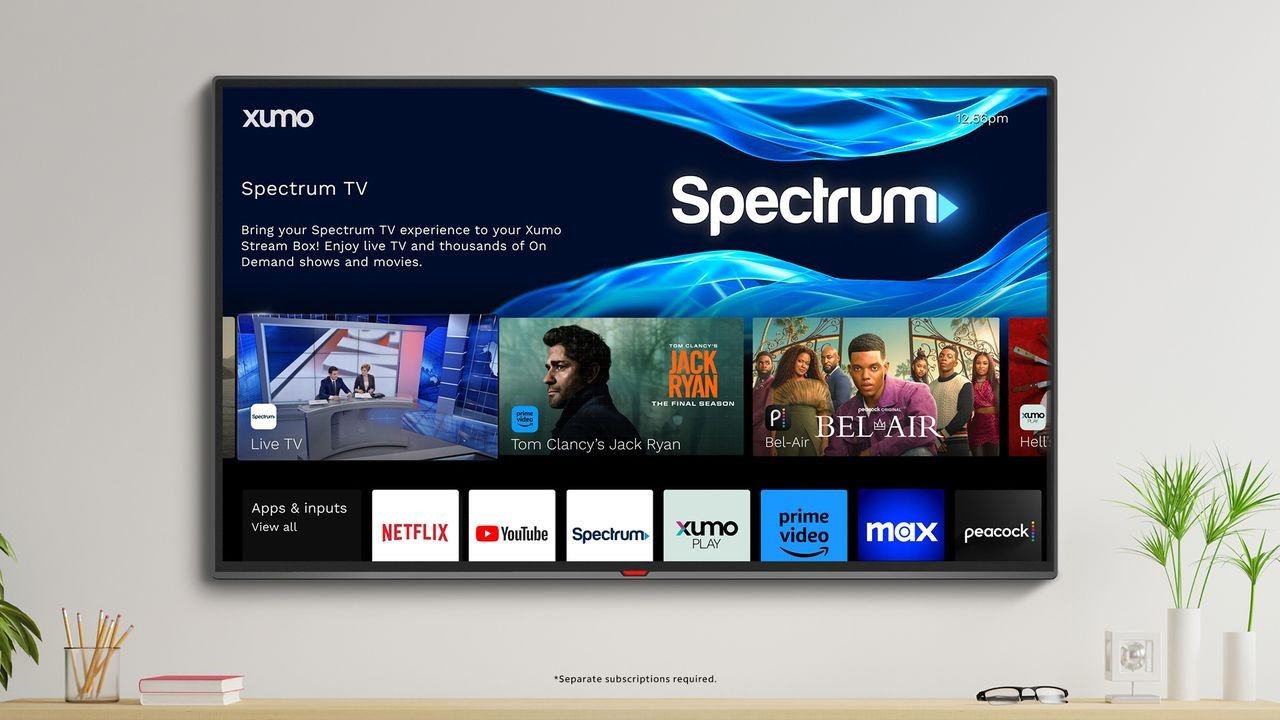 If you have felt deprived of entertainment choices with cable TV, then Spectrum has got just the solution for you. Its combination of steaming services and traditional cable TV is the right fit for most American households where entertainment needs are up top.
You can find yourself enjoying lots of cost benefits and privileges with Spectrum TV plans and packages, and even more with bundles of Spectrum TV and Internet services.
Find yourself interested in subscribing to Spectrum Internet—so you can stream Spectrum TV! Speak to a Spectrum Sales Support representative at 855-423-0918 to check offer availability in your area. For the Spanish-speaking, you can call numero de Spectrum i.e. 844-487-2710.
To get more live TV channels on your Spectrum TV app or Spectrum Xumo stream box, you can opt for add-on channel packs such as the Entertainment View and Sports View packs.
On your Spectrum Internet network, there can be unlimited users streaming the Spectrum TV app. However, for out-of-home networks, the streams are limited to 2 at a time.
The Spectrum TV app comes free of cost with Spectrum TV plans that start at $59.99/mo. for 12 months, offering more than 150 channels, and requiring no annual contracts.
Yes, you can stream live TV channels and on-demand titles included in your Spectrum subscription by using the Spectrum TV app or the Spectrum Xumo stream box.
You need to subscribe to Spectrum TV plans and packages to enjoy the Spectrum TV app's on-the-go entertainment. The Spectrum Xumo streaming device comes free of cost for 12 months with all Spectrum TV plans.