There is no question streaming services have become incredibly popular in recent years, offering an alternative to cable and satellite TV that have been around for decades. And with all of us finding ways to access our preferred entertainment, without having to spend as much, now is as good a time as any to cut the cord, and set up your TV for streaming. For this, all you will need is a reliable internet service and the streaming apps built into your smart TV or running on your streaming device.
But for many people, it can be difficult to understand what is streaming, how to stream, and which are the best streaming services. So if you're interested in learning more about streaming TV, this article will give you the answers you are seeking―let's get started!
First Things First: What is Streaming?
Streaming means sending and receiving data in a steady flow over a computer network, from a remote server to your device. Online streaming enables content playback even while the rest of the data is still being transferred to your device. In simple terms, streaming refers to any live or recorded media content delivered through the internet and played back in real-time. It is a way for you to watch TV over the internet without any cable or satellite connection. Plus, it also gives you the freedom to enjoy your favorite content on the go on different devices without having to download files that take up space on your device. Some common forms of streaming content include movies, music videos, podcasts, TV shows, and webcasts.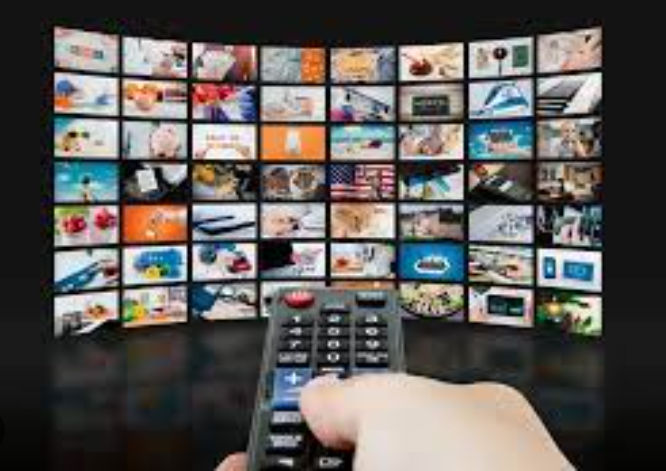 How Does Streaming Work?
Streaming works by splitting content into tiny pieces or data packets. These data packets are transmitted to your browser, where the video player decodes the data. The moment your browser has enough data packets to set in motion, the content starts playing.
What Do I Need to Start Streaming?
Learning about what you need to start streaming on your TV can make your entire streaming journey a breeze. So, let's take a look at the streaming essentials!
A Fast Internet Connection
Streaming requires a relatively fast internet connection; exactly how fast depends on the type of media you are streaming. If you have already splashed out on a good TV, a high-speed internet connection and a solid streaming service can help you make the most of your investment. To play HD videos, your internet service will need to transfer more data per second, making fast internet even more important.
To stream videos in standard definition (SD), look for at least 3 Mbps
To stream videos in high definition (HD), look for at least 5 Mbps
To stream videos in HDR or 4K, look for at least 25 Mbps
Another important thing to consider is the size of your household. If many people want to stream videos at once, a faster speed makes it possible for everyone to stream simultaneously. Also, a service with no data limit lets you seamlessly enjoy your favorite content online without worrying about exceeding the limit and incurring any overage charge.
Now that you have learned the significance of internet speed for streaming, take a speed test to check yours. See what you are getting. Maybe it's time to look for a better internet provider or plan that delivers sufficient speeds to meet your TV streaming needs.
A Smart TV or Streaming Device
For streaming, you need a TV that can run streaming apps, so you can then sign up for the ones that offer your favorite channels and shows. Statistics show since 2015 smart TVs have become only more popular in the U.S., and are preferred by users relative to connected TV devices. Smart TVs can connect to the internet and have streaming apps built-in―reason why more people choose them instead of investing in a separate streaming device.
However, the model of smart TV you choose may not support every streaming service and app. Before you choose one for your home, make sure it supports the streaming services you plan to use.
Now, if you have just a regular TV, you can convert it into a smart TV using a streaming device. Just plug&; the streaming device directly into your TV's HDMI port, and enjoy access to every streaming service imaginable.
How to Start Streaming?
If you are interested in adding some streaming to your TV diet, here's a step-by-step process to help you get started:
Step 1: Connect Your Smart TV or Streaming Device
If you are using a Smart TV, you just need to turn it on.
For streaming device, plug it into your TV's HDMI port and switch your TV to the correlating input for your device. After that, you need to follow the onscreen instructions to successfully complete your device setup.
Step 2: Connect to the Internet
Next, you'll need to connect your streaming device to an internet connection using your home's Wi-Fi network or an Ethernet cable.
Step 3: Select Your Streaming Service
Streaming services like Netflix and Hulu offer a wide variety of channels and programs. Your streaming service roster primarily depends on your favorite content―original shows and movies―as well as your budget.
Choose your preferred streaming service and create an account.
Apps for popular streaming services are mostly available on the homepage of your TV or pre-downloaded onto your streaming device. However, you may need to download an app if you want to use a service/app that does not come built-in.
Then, log into the service using the device you wish to use for streaming.
Types of Streaming Services
Let's now try to understand the different video streaming options in the market.
Live TV Streaming Services
A live TV streaming service gives you the ability to watch live sports and events as well as local and national news. You just need to have a smart TV or a streaming device. It is extremely simple to get started. You don't even need a technician to visit your place. Perhaps the best thing about live TV streaming services is they offer you a live channel lineup without making you sign a contract. Moreover, some services include on-demand content and a DVR.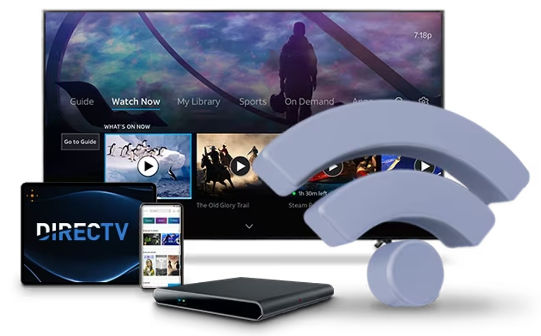 Pricing
You can get the best services such as Sling TV with price starting at $40 per month, while pricier services such as DIRECTV via Internet and Hulu + Live TV are around $65 ─ $70 and up.
Compare Top Live TV Streaming Services
Service
Price Range
Max No. of Channels
Simultaneous Streams On-the-go

$74.99/mo. - $94.99/mo.

245

3

$72.99/mo.

100+

3

$40/mo. - $55/mo.

47+

1 for Orange

3 for Blue

with Disney+ (With Ads) and ESPN+ (With Ads)

$69.99/mo.

85+

2

$64.99/mo. – 154.99/mo.

150+

3
On-Demand Streaming Services
On-Demand streaming services give you instant access to select videos from online libraries. With it, you can play, pause, rewind, fast-forward, and re-watch the show as much as you like. However, you may find that on-demand services like Netflix, Disney Plus, and Max (formerly HBO MAX) don't offer everything you need―especially live TV.
The biggest plus of on-demand streaming services is they are pretty cheap and allow viewers to decide how, where, and when to stream content.
Pricing
You can get basic plans from top streaming services such as Netflix with price starting at $6.99 per month, while bundle deals such as Hulu + Disney+ + ESPN+ cost around $12.99/mo.
Keep in mind the cheapest on-demand streaming services are mostly ad-supported ones.
Compare Top On-Demand Streaming Services
Service

Starting Price
Ads
No. of Streams

$6.99/mo.

Yes

2 for Standard
4 for Premium

$7.99/mo.

Yes

4

$7.99/mo.

Yes

2

$9.99/mo.

Yes

2 for Basic

4 for Ultimate

$8.99/mo.

No

3

$5.99/mo.

Yes

3
Free Streaming Services
If you want to stream news, videos, or shows for free, there are free streaming platforms that offer plenty of entertainment. However, most of these services are ad-supported, so you won't be able to skip commercials.
Top Free Streaming Services
Pluto TV
Tubi TV
Peacock
Roku Channel
Freevee
Sling Freestream
Crackle
Plex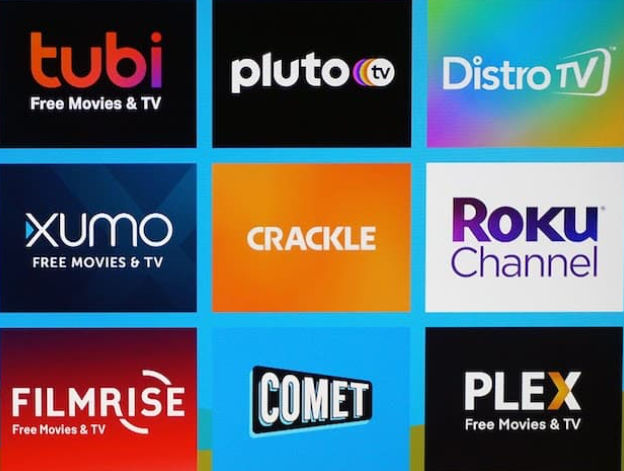 How to Select the Best Streaming Service
Here are some useful tips you should consider before investing in a streaming service:
Carefully think about your favorite shows while being honest about what you'll actually watch. Make sure they are not so many that you'll never watch them all. If you want to watch a combination of Disney movies, sports, and entertainment series, sign up for Hulu + Disney+ + ESPN+
Next, set your monthly budget. Analyze what your budget allows and try to stay within that limit.
Research what different streaming services are offering. Examine their channel, series, and movie listings. This way, you can easily determine which services are actually offering the channels and content you like.
Most streaming services offer free trials. It is always a good approach to test different services before you choose one.
Once you have shortlisted all your options, finalize your decision by comparing plans, pricing, and service features of each streaming service. Don't forget to look out for promotional offers that most providers often run from time to time.
Finally, sign up for the streaming service that best suits your needs and budget.
Streaming TV: Pros & Cons
The prime advantage of streaming TV is that it empowers you to fully customize your viewing experience. But there are a few negatives related to streaming too. Here, take a look at the pros and cons of streaming:
There You Are!
Hopefully, you are now well-equipped with information to start streaming on your TV without any hassle. But keep in mind that your streaming TV experience can only be as good as your internet speed.
So, if you are into streaming, you deserve a top-notch internet provider delivering speeds that you can completely rely on. Call 855-349-9328 to learn about the best internet providers and plans available in your neighborhood. Take our word, you won't feel disappointed.
Frequently Asked Questions (FAQs)
Do I need a streaming device with a smart TV?
If you already have a smart TV, you don't necessarily need a streaming device. However, if you want to access more streaming services and a more user-friendly interface, then a streaming device could be a good option for you.
Are streaming services free?
Sometimes, but not always. Some streaming services offer a selection of Live TV and original content for free with ads, while others offer a mix of free and paid content. Some popular free streaming services include Pluto TV, Peacock, Freevee, Roku Channel, and Sling Freestream.
How do you solve streaming problems?
Try these techniques to resolve common streaming issues like buffering, poor video quality, connectivity problems, app crashes, and device support:
Pause & resume playback
Clear the app cache or cookies
Switch to a lower video quality
Switch to a different Wi-Fi network
Can streaming TV replace cable?
Yes, streaming services are a great alternative to cable as long as your internet connection is fast enough for streaming. However, on-demand services like Netflix and HBO Max are not a complete alternative, if you're a fan of live TV.