Table of Contents
The Holiday season is upon us and while Santa is yet to come down the chimney, celebrations have already begun! Shopping is in full swing, malls are packed to the brim, and carolers are making rounds bringing joy to all with the gift of their voice.
However, along with the charm of Christmas decors and celebrations, many of us like to spend the holidays at home, enjoying our favorite Christmas TV shows and movies with our loved ones! For example, following the tradition of watching the 25 Days of Christmas movie marathon can be a great idea. Well, this year too you shall get your fill!
After all, no Holiday season is complete without evenings spent in the comfort of your TV lounge with your family watching the best of Christmas movies. This is what you can look back on, and reminiscence with fondness. Who would want to miss that?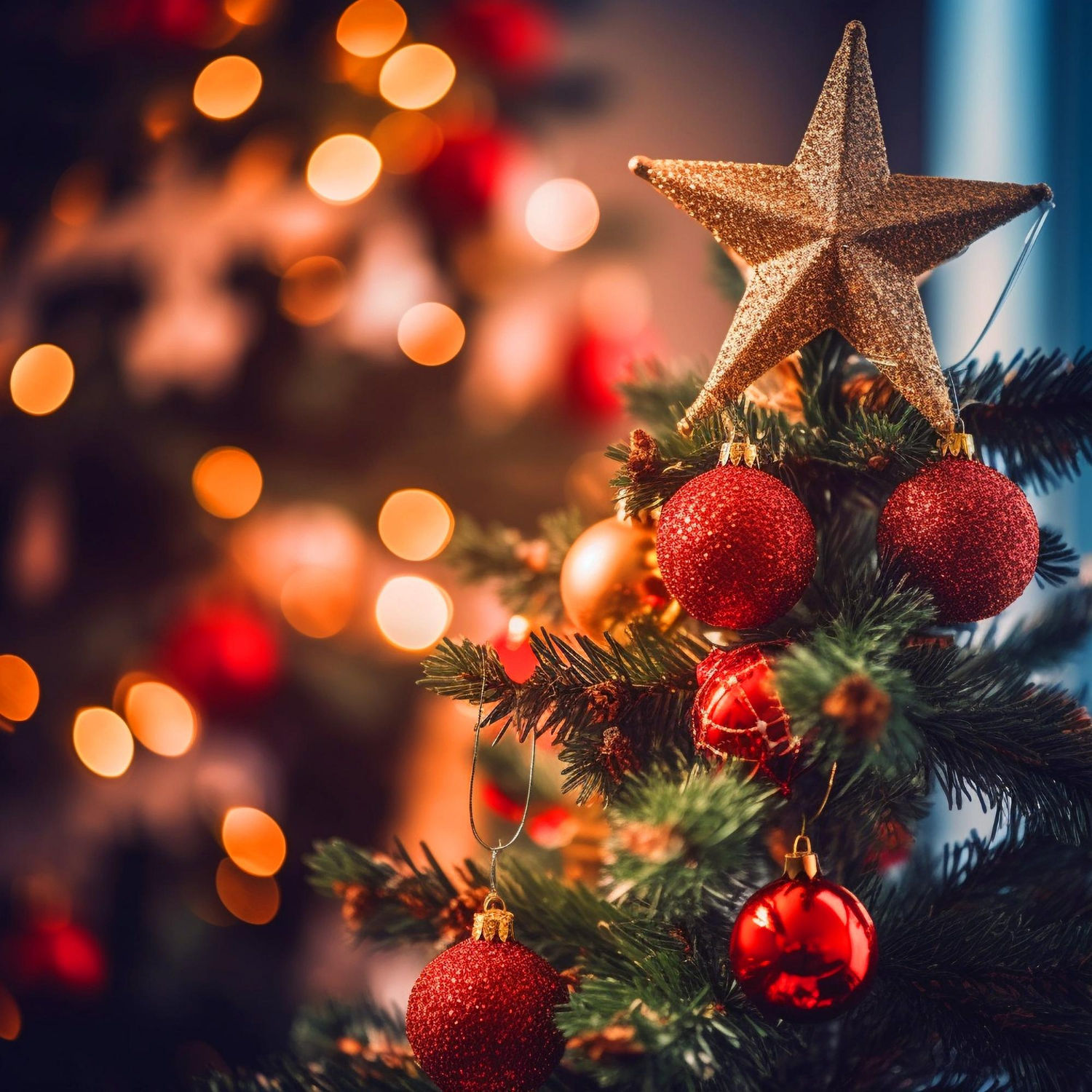 Annual Christmas programming on the Freeform channel is free for all. And, whether you're a cord-cutter or a cable TV subscriber, watching it won't be a problem—as long as you have the channel in your lineup. But, some people do get confused about how they can view it. So, if you count yourself amongst them, you've come to the right place. We're here to help you get into the holiday spirit and watch the 25 Days of Christmas movie marathon. So, let's get to it.
If you are wondering what channel is 25 Days of Christmas aired on, then we have a one-word answer for you - Freeform! You can watch the 25 Days of Christmas on the Freeform channel – all you need is a good TV or streaming service that offers this channel! Now, before we get into details about how you can watch the movie marathon and which providers offer Freeform in their channel lineup, let's take a quick look at the channel!
The Freeform Channel
Launched on April 29, 1977, Freeform has seen major transformation over the years—
Started as CBN Satellite Service (1977–1981)
Then renamed CBN Cable Network (1981–1988)
Followed by more rebranding as The CBN Family Channel (1988–1990), The Family Channel (1990–1998), and Fox Family Channel (1998–2001)
It is perhaps best remembered as the ABC Family, having spent 15 years under the name (2001—2016).
With the latest rebranding endeavor, its name changed yet again in 2016—this time to Freeform.
Looking at how many times the network has been rebranded, you'd think they'd give a make-over to the 25 Days of Christmas programming block too, but given its popularity that has not happened, nor does it appear likely. Their annual season of Christmas programming broadcast during the month of December has remained a constant since 1996—when it was first held.
Over the years, Freeform has become a cable TV staple. And, has had people adjusting their schedules to get their daily dose of Christmas-themed movies and shows. So, missing out on Freeform 25 Days of Christmas is out of the question for millions of viewers. This is precisely why all major TV service providers carry the network in their lineup—and not just cable or satellite providers, but the newer streaming platforms too.
Here is a list of popular nationwide cable and satellite TV providers, as well as streaming services that offer the Freeform channel in their lineup. Let's take a look!
Cable TV Services
Satellite & IPTV Services
Streaming Services

fuboTV
Sling TV
YouTube TV
Vidgo
Best Cable Network: Xfinity
The best cable option for watching 25 Days of Christmas on Freeform this year is Xfinity! Spanning 41 states in the US, Xfinity TV gets you a TV-watching experience like none other, with all your favorite entertainment, news, and sports channels in one place.
With Xfinity TV, you cannot only watch live TV on the go but also catch up on the latest sports with the Xfinity Sports Zone, and enjoy various types of on-demand content and apps on the simple X1 interface. With this much variety, you can enjoy what's on Freeform and also view other TV channels as per your liking! The best part? Xfinity TV plans are super affordable!
For more information, please reach out to Xfinity customer service at 844-207-8721.
Best Satellite TV: DIRECTV
Sure, Xfinity has pretty widespread coverage, but the coaxial cable line network does have its limitations due to the nature of the infrastructure required to deliver service. Providing service in remote rural areas is not a profitable option for the cable TV industry. On the other hand, satellite TV suffers no such qualms. No matter where you are, as long as you have a clear view of the southern sky, you'll be able to access TV entertainment—and enjoy the 25 Days of Christmas movie marathon.
Both top satellite TV providers in the U.S. offer Freeform in their channel lineup—DIRECTV and DISH. Albeit, the competition between the two is fierce, DIRECTV via Satellite comes out on the top in more than one way.
Offering robust coverage and nationwide availability in the United States, DIRECTV proudly serves over 12.5 million users in 2023. DIRECTV offers a comprehensive channel lineup that features up to 340 channels via satellite service, including Freeform. So, you can catch up on your favorite entertainment channels, TV shows, movies, breaking news, sports, etc. on the go!
The best part? DIRECTV plans are pretty economical and start from as low as $69.99 per month! Besides this, the provider offers a wide range of perks along with its plans, including a high-quality voice remote, Genie DVR, and the exclusive SignalSaver technology to streamline all channels and apps in one place.
For a detailed overview of DIRECTV plans, we recommend you reach out to DIRECTV customer service at 855-737-0235 and speak to its representative. This will help you compare your options with pro advice.
Best Streaming Service: Sling TV
If you already have a high-speed internet connection, like Kinetic by Windstream, at your home, you can opt for Christmas vacation streaming with Sling TV and be the best host with Windstream Internet during the holidays! You don't have to wait for installation or deal with cable boxes. And, you can get a Sling TV Orange plan for $40/mo. Also, if you subscribe to the Sling TV Orange plan now, you will get to enjoy 50% off on your first month's fee!
Sling TV Orange offers access to 32 channels. And, includes a good number of American favorites like Freeform, the Disney Channel, Comedy Central, AMC, HGTV, etc. If you want more, you can upgrade to their Orange + Blue plan. It gets you access to more than 45 channels for just $60 a month. Luckily, if you subscribe to the Sling TV Orange Blue plan now, you will get to enjoy 50% off on your first month's fee, which means you will have to pay $30 only for the first month! Isn't that great?
However, if it is only Freeform you're interested in, then Sling TV Orange Plan will suit you just fine—especially given its mix of popular entertainment and sports networks.
Of course, there are other platforms that carry Freeform. And, you'll be able to enjoy 25 Days of Christmas with them too, but they cost a bit more. Depending on your everyday usage you may however find them more than worth the tag.
YouTube TV starting at $72.99/mo.
fuboTV starting at $74.99/mo.
Hulu Live TV starting at $75.99/mo.
Vidgo starting at $69.99/mo.
When you're subscribed to any cable or satellite TV services, you can download the Freeform app and log in using your TV provider credentials to access the content. The app is compatible with most devices, iOS, or Android. You can download it to the Amazon Fire Stick, Roku, Apple TV, Samsung Smart TV, and Android TV. So, you should have no trouble watching the remaining of the 25 Days of Christmas.
Have a look at the Freeform 25 Days of Christmas schedule 2023 until Christmas Arrives!
There are so many ways to watch 25 Days of Christmas. And, now you know them all! So, what do you think? Which plan will you go for?
The budget-friendly Sling TV Orange plan is perfect for light watching. But, if you prefer a wider variety of channels, going for cable TV or satellite TV is your best option. Xfinity TV and DIRECTV are great TV providers to consider. In case you feel confused, you can always give us a call at 855-349-9328 and we'll try to help you any way we can. Merry Christmas and a Happy New Year to all!
What channel is 25 Days of Christmas on?
25 Days of Christmas will be on-aired on the channel Freeform.
Where to watch 25 Days of Christmas?
You can watch 25 Days of Christmas on Freeform.
When does 25 Days of Christmas start?
25 Days of Christmas starts on Friday, December 1, 2023 on Freeform.
How to watch 25 Days of Christmas without cable?
If you don't have a cable TV plan, you can subscribe to satellite TV services, like DIRECTV and DISH to get access to 25 Days of Christmas on Freeform. Or sign up for one of the following streaming services:
Sling TV
YouTube TV
Hulu Live TV
fuboTV
Vidgo