AT&T has a lot to offer to its residential internet customers. AT&T services include high-speed internet through the hybrid IPBB, fixed wireless, and pure fiber optic networks. The hybrid IPBB network is known for delivering a range of speeds that max out at 100 Mbps. Meanwhile, the fixed wireless network typically delivers a maximum of 25 Mbps for downloads. The game changer is however the AT&T Fiber network that supports speeds ranging from 300 Mbps to 5 Gig.
With such a variety of speed tiers you could easily find yourself contemplating as to which AT&T Fiber Internet plan is the most suitable for you. So, here is our detailed AT&T Fiber Internet 500 review that would do you good if you give it a read!
AT&T Fiber 500
Internet Speed
Data
Learn More
500 Mbps
Unlimited
AT&T Fiber 500 plan is the mid-range speed tier suitable for a variety of online activities, and is the perfect choice for multi-player gaming. If you wish to opt for a lower speed for your smaller family home, check out our detailed But for a mid-sized household with extensive internet needs, you must dig into the most ideal internet plan―the AT&T Fiber 500!
Before we go ahead and learn all about the plan's features, cost factor, and availability, let's first take a quick look at the pros and cons of the 500 Mbps fiber-optic plan.
AT&T Internet 500 Plan―The Details
The AT&T Fiber 500 connection delivers mid-range internet speed over a 100% fiber-optic network. The availability of the 500 Mbps internet plan may be limited―reason why you must check its availability―but if available at your address, consider yourself lucky to have access to such ultra-fast speeds at a highly competitive rate and with excellent service features such as:
Equally Fast Download & Upload Speeds
One of the biggest advantages AT&T Fiber Internet 500 plan has over its competition is symmetrical speeds. The pure fiber-optic network that delivers this connection is able to support equal download and upload speeds, unlike hybrid networks that employ Fiber to the Loop. So, not only are you able to download 4K videos at speeds around 500 Mbps, but also upload large media files at the same rate.
A download speed of 500 Mbps, paired with equal upload power, accommodates competitive online gaming, HD video streaming, cloud backup etc. For mid-sized to large households, the AT&T Internet 500 plan is a perfect fit, as it can connect up to 13 devices simultaneously.
While you may expect the AT&T Fiber 500 speeds to max out at 500, recorded actual download and upload speeds are slightly higher―at 664 Mbps and 605.2 Mbps respectively―more than what is promised!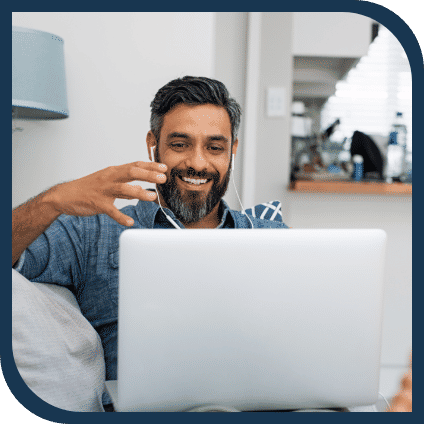 If you're looking to power internet usage that requires a higher speed tier, AT&T Fiber 1 Gig can be the ideal pick―with double the speed for downloads and uploads.
But, that is not it. AT&T offers something for everyone. And so, for internet usage that is limited, the variety of lower speeds delivered over AT&T's hybrid IPBB network can be a good fit―you can check our reviews for AT&T Internet 25, AT&T Internet 50, and AT&T Internet 100.
Internet Security at No Extra
When you subscribe to the AT&T Internet 500 plan, you are connected to a highly secure fiber-optic network. But AT&T pays great attention to your online safety, and provides another layer of state-of-the-art security at no extra cost.
The ActiveArmor security suite provides protection through your AT&T Wi-Fi Gateway―both for your network & connected devices. It detects threats, suspicious internet activity, and unsafe behavior while also protecting the exposure of your personal data. And, its network firewall automatically blocks malicious attacks, keeping your network fast and secure.
Give yourself the peace of mind you deserve with 24/7 proactive security made possible by the combo of tools offered by ActiveArmor.
Premium Wi-Fi with AT&T All-FiTM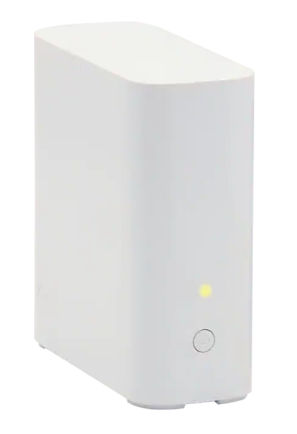 You need a powerful Wi-Fi setup to handle the ultra-fast 500 Mbps internet speed. So if you are to take full advantage of the cutting-edge 100% fiber optic internet, you must pair it with the best of Wi-Fi tech available. To guarantee a seamless internet experience, AT&T provides subscribers with a high-end wireless gateway. But you're not charged extra for the equipment―its included in the monthly service cost.
The AT&T Wireless Gateway is equipped with Wi-Fi 6 technology that guarantees a stronger signal and a more consistent connection. Its Tri-band technology supports multiple devices while optimizing each connection.
The best part is this is a scalable setup―and depending on the size and layout of your house, you can kill any dead zones by adding on the AT&T Smart Wi-Fi Extender(s) that pairs seamlessly with the AT&T Wi-Fi Gateway to deliver a strong, fast and consistent signal even in hard-to-reach parts of the house.
Plus, there is the Smart Home manager app―with its advanced features it enables you to control and manage your network with just a tap―set parental controls, monitor connected devices, activate guest Wi-Fi network and more.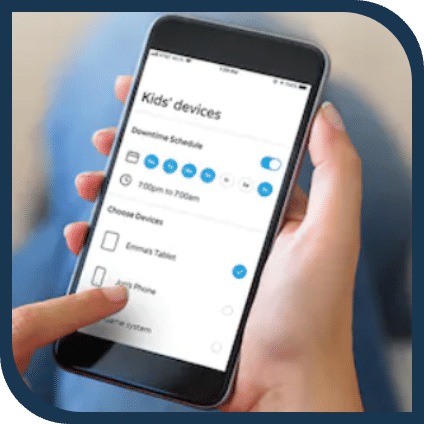 Limitless Data
Adding to the list of features that make the AT&T Internet 500 plan the most value-packed option, is the unlimited data allowance. You would never have to worry about exceeding your data limit and incurring an overage fee. AT&T does not impose a data cap on any of its fiber internet plans.
No Annual Contracts
Consider yourself lucky as an AT&T Internet 500 subscriber because you are not bound by any annual contracts. No annual contract means if and when you must cancel your AT&T Fiber 500 service, you'd not have to worry about an Early Termination Fee (ETF). This makes it less costly to relocate to an area where AT&T coverage is not available and you cannot transfer the service.
No Price Hike After 12 Months
The AT&T Fiber 500 is not sold at a promotional price. Instead you start paying on a month-to-month basis at the prevailing standard rate. And so, there is no hike in the price after 12 months. This is unlike AT&T High-Speed Internet plans that offer you a discount with a promotional price that expires after 12 months, and then you start paying at the then prevalent standard rate.
The best part is the month-to-month payment arrangement earns you a good sense of freedom, and you get to pay for a great service at a very competitive rack rate.
AT&T Internet 500―What Costs to Expect?
Category
Upfront Cost
Monthly Fee
Additional/Month Costs(if applicable)
AT&T Internet 500 monthly service charge
 
$65/mo.
plus taxes. AutoPay & paperless bill req'd
 
Full professional installation fee
$99
 
 
Late payment fee
 
 
Up to $9.99
Equipment non-return fee
$150
 
 
Bill Reprint Fee
 
 
Up to $5 per Bill
Taxes
 
Vary with location
 
AT&T Fiber 500 Plan
Monthly Price:
Download/Upload Speed
Data Caps:
Click Here To Order
$65mo.
500/500 Mbps
None
AT&T Internet 500 – Installation Options
AT&T offers flexibility in terms of equipment installation. While the most obvious route to follow is to get the AT&T-provided Wi-Fi Gateway installed by a professional from the company, you could also opt for self-installation. The professional installation costs a one-time upfront fee, while the self-installation option is free of cost―but then again, each has its own pros and cons that you must evaluate. Here is a look at both―
AT&T Professional Installation
AT&T Self-Installation
AT&T Fiber Internet 500 Network―What Makes Symmetrical Speeds a Reality?
AT&T utilizes a variety of mediums and technologies through which the internet is delivered to the subscribers in its 21-state service area. Its fiber optic internet service is accessible to over 39 million people, marking AT&T the largest Fiber provider in the country.
However, its hybrid IPBB network is far more spread out, and the service is accessible to around 120 million. This network utilizes a combination of Copper and Fiber cables with a mix of innovative DSL-based technologies to deliver a range of speeds―downloads max out at 100 Mbps, unlike the ultra-fast, 100% AT&T Fiber network that delivers up to 5 Gbps.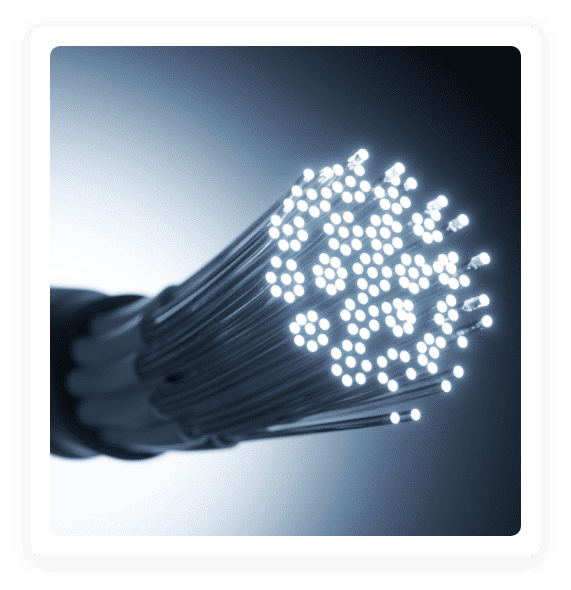 The AT&T Fiber Internet 500 service utilizes cutting-edge fiber optic technology to provide users with equal download and upload speeds. Network infrastructure constitutes of fiber optic cables that are made up of tiny optical fibers. These optical fibers have a core made of glass that allows data to travel in the form of light pulses. Consequently, data travels much faster than any other type of cable. And, the plastic cladding that surrounds the core ensures minimal loss of data and external interference.
The complex yet advanced mechanism and functionality of fiber optic cables allow for a much higher bandwidth, more secure data transfer, and incredible speed. Hence, the AT&T Internet 500 service is guaranteed to deliver fast and consistent symmetrical speeds!
A Look at AT&T Fiber Internet Plans―Finding Your Ideal Speed
Internet Plan
Max. Download Speed
Price
No. of Devices
What It Can Do?
AT&T Fiber 300
300 Mbps
$55/mo.
plus taxes. AutoPay & paperless bill req'd
Up to 12
Download a 90-minute HD movie in less than 2 minutes. Stream HD videos on 10 devices simultaneously. Upload a 4-minute HD video in 4 seconds. This is a great connection for binge streaming, gaming & working from home.
AT&T Fiber 500
500 Mbps
$65/mo.
plus taxes. AutoPay & paperless bill req'd
Up to 13
Download a 90-minute HD movie in less than 90 seconds or upload a 4-minute HD video in 3 seconds. Stream 4K UHD movies and shows on up to 3 devices simultaneously. This is an excellent option for heavy HD streaming & multi-player gaming.
AT&T Fiber 1 Gig
1 Gbps
$80/mo.
plus taxes. AutoPay & paperless bill req'd
Up to 14
Download a 90-minute HD movie in less than 32 seconds or upload a 4-minute HD video in less than 2.8 seconds. This is an ideal connection for ultra-connected homes that takes your career and gaming to the pro level.
AT&T Fiber 2 Gig
2 Gbps
$110/mo.
lus taxes. AutoPay & paperless bill req'd
14+
The most reliable connection for remote work, pro gaming, smart home appliances & security devices―super-fast speeds that support next-gen educational technologies and evolving work-at-home demands.
AT&T Fiber 5 Gig
5 Gbps
$180/mo.
plus taxes. AutoPay & paperless bill req'd
14+
Maximum speed for a truly immersive experience―this connection provides elite gamers with the edge to outperform their competition, and supports the most cutting-edge technologies giving content creators the power to go live & influence faster.
AT&T Internet 500 Vs 300―What's the Difference?
AT&Tfiber
Is There a Data Cap on AT&T Internet 500?
As we said, the AT&T 500 Plan comes with an unlimited data allowance. This means you don't have to keep looking over your shoulder, fearing you may exceed the limit with all that HD streaming and media sharing. In fact, all AT&T Internet plans offer unlimited data!
AT&T Fiber Internet 500 Vs The Competition―What Meets Your Needs?
Many providers offer 500 Mbps or similar internet speeds. Some use hybrid-fiber-coaxial networks, while others utilize pure Fiber. The AT&T Internet 500 price however is the most affordable in the market, when we look at the prevailing standard rates for 100% fiber internet. The attractive price and all the perks it buys you, together make AT&T Fiber 500 outshine its competition.
Here is a list of providers that offer similar internet speeds with varying prices, data allowances, and terms & conditions.
Provider
Monthly Price
Max Download Speed
Data Allowance
Annual Contract
AT&T Fiber 500
$65/mo.
for 12 months
500 Mbps
Unlimited
No
Spectrum Internet Ultra
$69.99/mo.
for 12 months with Auto Pay
500 Mbps
Unlimited
No
Xtream Internet 400
$49.99/mo.
for 12 months. Plus taxes, activation, installation, and modem rental. Price includes $10/mo. discount for autopay & paperless billing.
400 Mbps
2000 GB
Yes
Xfinity Internet
$59.99/mo. ― $70/mo.
(terms & conditions vary with location)
800 Mbps
1.2 TB or Unlimited
(varies with your region)
No
AT&T Internet 500 Plan Availability―Where Can You Find It?
AT&T is one of the most reputed internet providers in America―a household name for that matter. Its services are available across 21 states. Network coverage is primarily provided by the hybrid IPBB network, and at this point the AT&T Fiber service is limited to around 31% of its nationwide footprint.
With that said, AT&T is actively engaged in a focused effort to expanding its Fiber footprint―on average more than 350 customer locations are added every hour across the U.S., and by the end of 2025 AT&T aims to make its multi-gig-capable technology accessible to 30 million customer locations.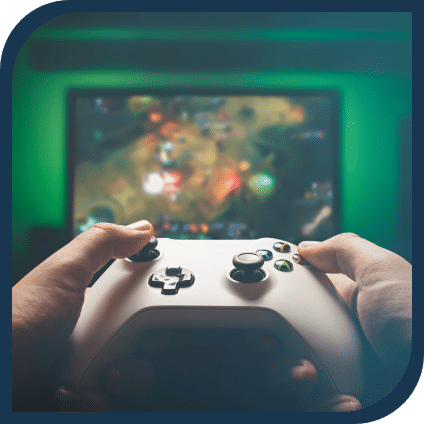 If you wish to subscribe to AT&T Fiber Internet 500 or another Fiber plan, check its availability at your address―reach out to AT&T Customer Service and find all about available internet types, speeds, and offers in your area.
If your area does not fall under AT&T Fiber coverage, you can still opt for the AT&T High-speed Internet, and enjoy decent speeds with excellent perks such as advanced Wi-Fi equipment and internet security. For more information read through AT&T Internet reviews for other speed-based plans:
Quick Facts about AT&T
No Monthly Equipment Rental Fee
No Mandatory Annual Contracts
To Conclude…
Hopefully, this AT&T Fiber 500 review will bring you enough clarity about whether or not this is the right choice for your home. If you think you would need a higher speed, check out our AT&T Internet 1000 Review. And, if you're a family that requires a lower speed tier, there isn't a better starting Fiber plan in the market than AT&T Fiber 300!
AT&T Fiber 500
Internet Speed
Data
Price
Call to Order NOW!
500 Mbps
Unlimited
$65/mo.
FAQs
Is 500 Mbps good for gaming?
500 Mbps is an ideal internet speed for competitive gaming. But how consistent the speed delivery is and how infrequent are the ping spikes is something the service type will decide. AT&T Fiber 500 Mbps plan for instance, ensures your game response and actions are on-spot.
How fast is 500 Mbps?
Theoretically, 500 Mbps internet speed is enough to handle multiple HD streams and Zoom video conferences. However a lot depends on the type of the network it is delivered through. A pure fiber optic network, as with
What does unlimited data mean?
Unlimited data means you will be able to use as much data as you need every month. The provider will not impose a limit. Unlimited data saves users from incurring an overage fee, going offline or facing throttled speeds, when they exceed the limit placed by their service plan.
Does the AT&T Internet 500 plan have a contract?
No. AT&T Fiber Internet 500 plan does not require an annual contract. You pay at the rack rate from the beginning, and on a month-to-month basis. Which means if and when necessary you can cancel the service without having to pay an early termination fee.