Our today's article covers the range of internet speeds offered by Spectrum, what these speeds can do for you, the price you must pay, what perks the service includes, and more. Read on, and if you walk away convinced, speak to experts at the Spectrum phone number for sales anytime. Professional help at 844-760-4220 is also available if you're an existing Spectrum Internet customer looking to explore opportunities for a speed upgrade.
Spectrum Internet speeds for downloads stood at the fastest in the U.S. during the first quarter of 2023, according to the Speedtest Intelligence Report®. Spectrum surpassed all major national internet providers based on the statistical data compiled from consumer-initiated tests taken with Speedtest®. Like in the category of median download speed, Spectrum Internet ranked #1 for consistency too.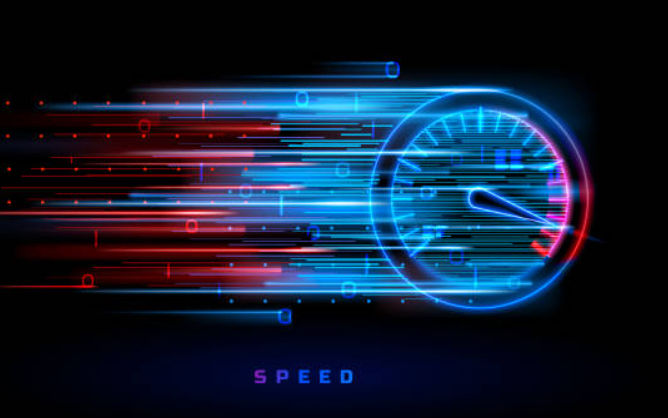 Fast, and reliable Spectrum Internet speeds are the product of an advanced network that has been heavily invested in over the years. From the time when Spectrum used to offer 100 Mbps as its starting download speed tier, customers have experienced more than a couple of speed boosts―currently Spectrum offers 300 Mbps as the starting speed, while the mid-tier Internet Ultra offers 500 Mbps, and the fastest plan delivers 1 Gig for downloads.
As for uploads, Spectrum Internet speeds do not exceed a max of 35 Mbps with its top tier plan. Spectrum's starting plan offers 10 Mbps and the mid-tier Ultra delivers 20 Mbps. The majority of activities residential internet is used for do not necessitate more upload power. But if you're into content building, social media influencing or pro-level gaming you would desire a higher upload speed range―exactly the reason why Spectrum is already in the process of upgrading its network with the latest technologies.
The sharp increase in the number of connected devices in any given American home, together with more bandwidth-intensive activities becoming a norm, has resulted in all major service providers vying to offer the best 'multi-gig symmetrical speed experience'. Spectrum too announced a 3-phase program in 2022 that rolled out this year. It is focused on upgrading the Spectrum network in different parts of the provider's service footprint. By improving its infrastructure architecture and utilizing newer technologies, Spectrum aims to push downstream and upstream speeds up into the multi-gig range.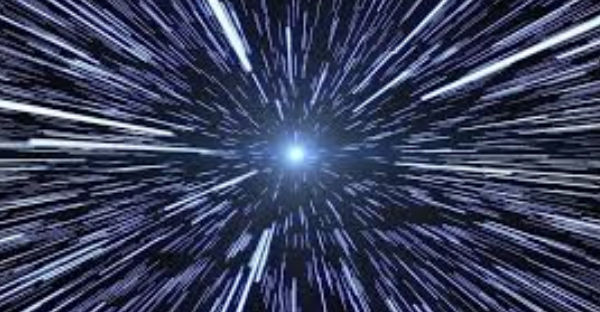 This year, customers in 15% of Spectrum's footprint can expect to receive up to 2 Gbps for downloads, and 1 Gbps for uploads. In the second phase introduction of DOCSIS 4.0 tech will enable Spectrum customers in 50% of its footprint to enjoy multi-gig speeds up to 5 Gbps for downloads. The last phase will be rolled out in the remaining 35% of Spectrum's coverage area, and is expected to push downloads up to 10 Gbps. Altogether, Spectrum anticipates to make speeds up to 5 Gbps available in 85% of its service territory by the end of 2025, while 10 Gbps internet would be accessible in limited locations.
So depending on where you live on the Spectrum coverage map, you may just be one of the fortunate ones to receive the earliest-administered speed boosts―and subsequently enjoy a fiber-like experience with significantly higher download and upload power.
Advertised vs actual speeds―an aspect that spills the beans for many internet service  providers―not so for Spectrum though.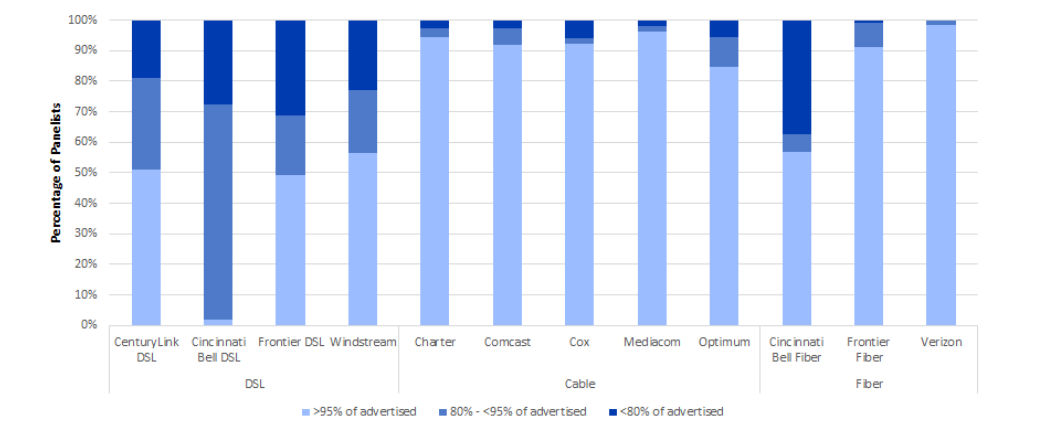 According to the FCC's Measuring Broadband America 12th Report Spectrum stood among the best performing internet service providers with over 90% of users experiencing an actual median download speed that was at least 95%  of the advertised. The report also tells about how consistent the actual Spectrum Internet speeds are―over 80% of users receive 100% or greater than advertised speed during peak traffic hours for more than 80% of the time.
For all practical purposes statistics for actual speeds delivered to the subscriber make the most vital difference to the user experience, and you should therefore take this into account when comparing available options at your address.
Let's now break things down a little for you to have an idea of how Spectrum Internet speeds, plans and prices fit into a wide range of consumer needs. If you already have a fairly accurate idea as to what level of internet consumption your home sees on average, chances are you can pick just the right speed to cover everyone's online needs.
The starting plan from Spectrum delivers 300/10 Mbps internet speeds, sufficient for a smaller family where internet usage is limited to around 5 devices connected simultaneously―for browsing the internet to streaming TV and more.
As for Internet Ultra, for only $20/mo. more you get 500/20 Mbps internet speeds, good enough for a mid-sized household. You can engage in bandwidth-intensive activities like downloading large files, video conferencing, HD video streaming and multi-player gaming etc. on 6 to 8 devices at once.
For super-connected homes where many smart appliances, and security devices, require a seamless connection at all times, the Spectrum Internet Gig plan is particularly effective. The 1000/35 MbpsΔ speed tier lets you connect all your devices at once, and enjoy an immersive experience whether you're gaming online or streaming your favorite movies.
Spectrum Internet plans are popular for many reasons across a very diverse customer base that spreads in parts of 41 states. All plans include perks such as a free internet modem, antivirus software, and access to out-of-home Spectrum WiFi hotspots. Also, there is no data cap, no annual contract is required, and all Spectrum Internet offerings carry a 30-day money-back guarantee. These service features are sought after by the majority of home internet subscribers, and when combined with the range of Spectrum Internet speeds at a price that gives you a great speed to cost ratio, they make your subscription value-packed.
Take a look at this listing so you can make a quick comparison in terms of the recurring monthly service fee and cost per Mbps.
Spectrum Internet Speed*
Monthly Promo Price
(for 12 months with Auto Pay)
Speed to Cost Ratio
300/10 Mbps
$49.99/mo.
$0.16/Mbps
500/20 Mbps
$69.99/mo.
$0.13/Mbps
1000/35 MbpsΔ
$89.99/mo.
$0.08/Mbps
*Wireless speeds may vary.
Data effective as of publish date. For the latest plans and prices in your area, call 844-760-4220
The cost per Mbps gets lower as you go toward the higher speed tier. Keep this in mind, when you're choosing between any 2 speed tiers―while you'd be paying $20/mo. more for the higher speed option, you'll be getting better value for your money in terms of a lower cost per Mbps, and you will also enjoy the faster speed. So, unless its about a monthly budget constraint, the higher of the two speed tiers you may be considering, would bring better value.
For existing customers looking for faster Spectrum Internet speeds, here are a few quick things to do as "homework" before you order the upgrade.
If you're suspecting the usage in your home could be the culprit behind your connection "feeling slow", you must run a Spectrum Internet speed test to see the actual average speed you are getting on your current plan. This way you'll not only know how much more speed your increased usage requires, but also eliminate the chance of a technical issue causing an actual slow down.
Before you start off, keep in mind the experienced internet speed on your device depends on the number of all the devices connected to the network at the time, your device's capabilities, time of the day etc. Reason why you must run the test more than once at different times over a course of a couple of days to reach to a conclusion about the average speed your current Spectrum Internet plan delivers.
If the internet speed test for Spectrum reveals you're getting what you expect to receive on your current plan, start examining your home usage so you can shape a fair estimate of the higher speed you may require to meet all your needs. Get a count of how many devices now  connect to your home network simultaneously, as well as the kind of activities different members of the family regularly run on their devices.
As we said earlier, each Spectrum Internet plan is designed to cover different household sizes, a varied number of connected devices, and a range of online activities from light to heavy. Once you know which bracket your home's increased internet consumption falls in, you'll be able to choose the right higher speed tier.
Read More: How Can I Upgrade My Spectrum Internet Speed
Unlike many other U.S. internet service providers, Spectrum offers a great advantage to users in terms of ready access to services. The advanced Spectrum network covers about 34% of the U.S. population, and its 3 standardized speed-based plans are available almost ubiquitously across its national footprint. Meaning you can enjoy gigabit speeds just about anywhere on the Spectrum coverage map.
For users looking to join the Spectrum Family for the first time, here is a listing of the 41 states where services are available.
| | | | |
| --- | --- | --- | --- |
| Alabama | Arizona | California | Colorado |
| Connecticut | Florida | Georgia | Idaho |
| Hawaii | Illinois | Indiana | Kansas |
| Kentucky | Louisiana | Maine | Maryland |
| Massachusetts | Michigan | Minnesota | Mississippi |
| Missouri | Montana | Nebraska | Nevada |
| New Hampshire | New Mexico | New Jersey | New York |
| North Carolina | Ohio | Oregon | Pennsylvania |
| South Carolina | Tennessee | Texas | Vermont |
| Virginia | Washington | West Virginia | Wisconsin |
| Wyoming | | | |
As we said to start with, switching internet service providers does not have to be a daunting task or full of hassle. Whether you're a new customer looking to switch or an existing Spectrum Internet customer, you can make the process of placing an order as seamless as can be. Speak to representatives at the Spectrum phone number for sales, and let them confirm availability of speed offerings at your address, as well as take your order and set you up with the faster Spectrum Internet plan of your choosing.
Order the Right Spectrum Internet Speed for Your Home NOW!
What are Spectrum Internet Speeds?
Spectrum offers 3 standardized speed-based plans. The starter plan delivers up to 300 Mbps for downloads. For details on Spectrum high-speed Internet offerings in your area call at 844-760-4220  anytime.
How to check Spectrum Internet speed?
You can check Spectrum Internet speed through a speed test tool. Visit this page to know what you must do when running the test so you can get the most accurate results.
How to find Spectrum Internet speeds in my area?
Spectrum delivers services in parts of 41 states on its coverage map. To determine available speeds at your address, call at 844-760-4220 anytime.
How much is Spectrum high-speed Internet?
Spectrum high-speed Internet plans start at $49.99/mo. for 300 Mbps download speed. For details on other speed-based plans and prices at your location call at 844-760-4220 anytime.
ΔSpeed based on wired connection. Available Internet speeds may vary by address. Gig capable modem required for Gig speed. For a list of Gig capable modems, visit spectrum.net/modem. ©2023 Charter Communications.
Copyright © 2023. All Rights Reserved.