In a country so big that it has over a couple of thousand internet providers, picking one for your home is always a tricky decision. However if an industry giant, and a household name like Spectrum covers your area, the process can be less of an ordeal. Not only because Spectrum is ranked the second largest cable service provider in the U.S., but the affordable quality of its services, straightforward plans, and attractive deals.
In this article we talk about what exactly Spectrum deals in 2023 feature, so you can evaluate your options. Whether you're looking for standalone service deals or bundles, read on to learn about Spectrum speeds, channels, service benefits, plans, prices and more.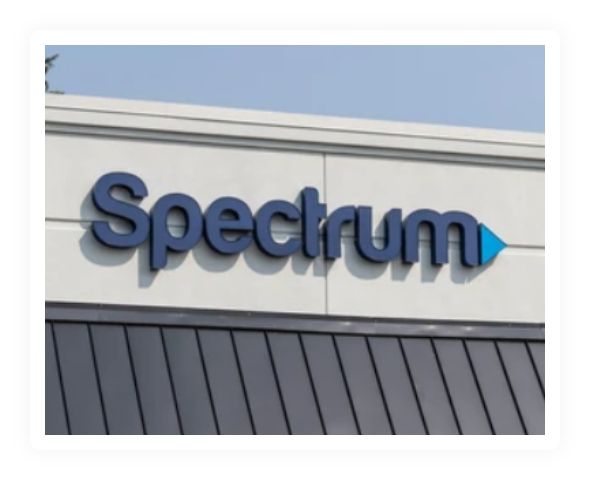 One of the most important things about Spectrum is its Internet and TV plans pack great value whether you subscribe to a single service or bundle two or more.
From fast and consistent internet speeds and affordable quality entertainment via Cable to a reliable home phone service that gets you unlimited calling, there are many features that make Spectrum services such a hit among users.
Spectrum Internet delivers download speeds ranging from 300 Mbps to 1 Gbps―this variety lets you to choose exactly the speed you need
Unlimited data allowance is included with all Internet plans
Spectrum TV service is designed to offer a fully customizable purchase experience with a range of affordable TV add-ons including premium channels, sports and entertainment packages, international programming, etc.
Spectrum home phone offers unlimited calling and essential digital calling features at a great rate when you bundle with the Internet
Plans and packages are free from annual contracts
There is a 30-day money-back guarantee that makes your subscription a risk-free investment
Spectrum offers up to $500 in contract buyout with qualifying video packages
Spectrum One is the new addition to the range of Spectrum offers―one that gets you truly unbeatable value for money.
The Spectrum One deal packs 3 services―Internet, Advanced WiFi and Mobile―but you pay the price of one, the same as you would for the internet-only plan.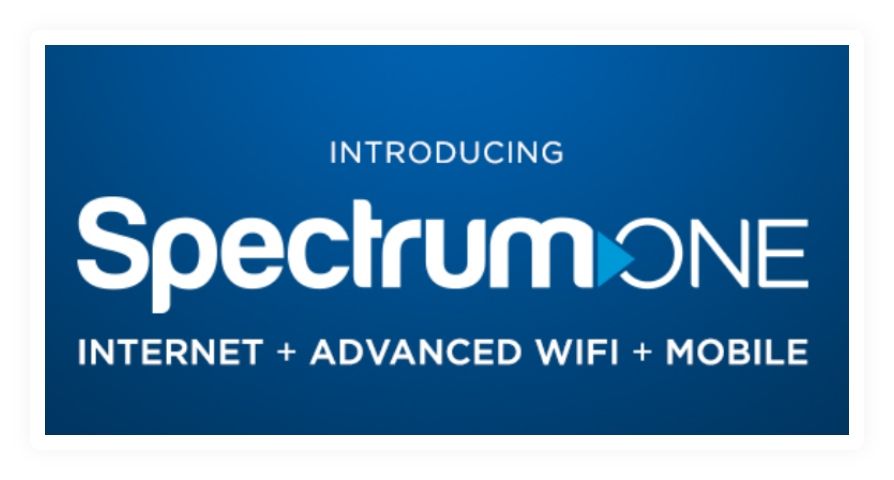 Pick any internet speed from 300 Mbps to 1 Gbps and enjoy FREE Advanced WiFi at home plus a FREE Spectrum Mobile Unlimited line for the first 12 months―you get to save over $400!
Spectrum Internet plans keep things simple, straightforward and affordable. Plus the 3 standardized speed tiers are available ubiquitously across Spectrum's national footprint. So you always have the choice to pick one that fits in best with the number of users/devices, types of online activities you engage in, and your budget.
All Spectrum Internet plans include perks such as―unlimited data, free modem and anti-virus software, free access to nationwide Spectrum out-of-home WiFi, and the free My Spectrum app that gives you convenient access to managing your account, billing, home WiFi network, and more.
Here is a compilation of standalone Spectrum Internet deals for a quick comparison―keep in mind the price of the plan alone does not decide the value of the deal. When you assess, also take into consideration the perks you'll enjoy without an added cost. With that said Spectrum Internet plans certainly get you a great speed to cost ratio―starting at around 16 cents per Mbps.
Spectrum Plan
Max. Download Speed*
Promo Price
Spectrum Internet
300 Mbps
$49.99/mo.
For 12 months.
Spectrum Internet Ultra
500 Mbps
$69.99/mo.
For 12 months.
Spectrum Internet Gig
1000 Mbps
$89.99/mo.
For 12 months.
*Wireless speeds may vary.
Data effective as of publish date. For the latest plans and pricing, call 844-481-5997.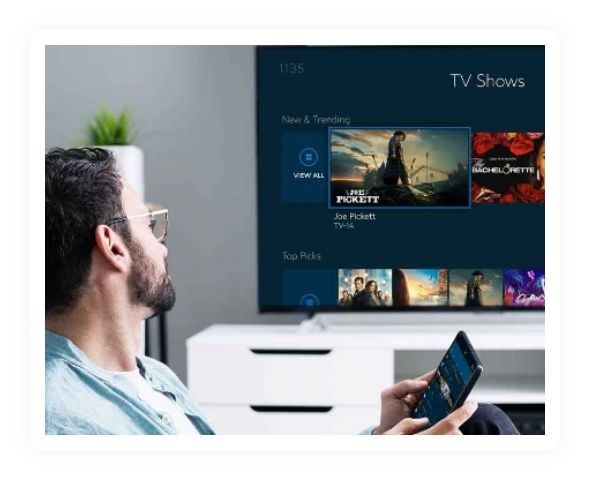 When it comes to in-home entertainment, Spectrum allows you to build your TV plan just the way you like. Spectrum TV Select is priced at $59.99/mo. (for 12 months), and is a great base package with its 125+ channels that include a mix of local broadcast networks and popular Cable channels.
Even on its own, TV Select can prove to be a value-packed budget option as it delivers more than just the TV essentials. If however you're interested in more entertainment and sports or premium networks, all that is available with reasonably priced add-on channels. Pick from Entertainment View, Sports View, Latino View, International channel packs, and premium networks to customize your Spectrum TV experience just how you want it.
In addition to live TV, the Spectrum Cable service includes access to thousands of On Demand titles―you can tune in anytime on your home screen or via the free Spectrum TV app on your compatible mobile device. It's a great way of staying in touch with your favorite programming that you can't always catch live.
Spectrum Internet & TV Deals: Bundle for More Value
If you are looking for a well-rounded service plan that takes care of your connectivity and entertainment needs, Spectrum Internet and TV deals are a great option. Bundling with Spectrum not only gets you the convenience you so crave―one bill and one vendor―but adds value to your subscription―for instance the contract buyout offer goes up to $500 when you include Video to your internet service.
Plus, if you require a reliable phone backup at home, you can add Spectrum Voice at the bundle rate of $19.99 per month, and enjoy unlimited calling nationwide.
Spectrum Bundle
Max. Download Speed*
No. of Channels
Phone
Promo Price
Internet + TV Select
300 Mbps
125+
x
$109.98/mo.
for 12 months
Internet + TV Select + Voice
300 Mbps
125+
Unlimited nationwide calling
$129.97/mo.
for 12 months
*Wireless speeds may vary.
Data effective as of publish date. For the latest plans and pricing, call 844-481-5997.
Availability of Spectrum services is the biggest plus you enjoy as a customer. Spectrum's advanced Fiber-powered network reaches out to over 110 million people in 41 states―that's about 30% of the total U.S. population. In Alabama, New York, North Carolina, Ohio, Wisconsin, Tennessee, and Texas the Spectrum footprint is particularly impressive. Ready access to services makes it easier to move with Spectrum―which is a great advantage when you relocate.
Here is a list of the states where you can enjoy Spectrum coverage.
Alabama

Arizona

California

Colorado

Connecticut

Florida

Georgia

Hawaii

Idaho

Illinois

Indiana

Kansas

Kentucky

Louisiana

Maine

Maryland

Massachusetts

Michigan

Minnesota

Mississippi

Missouri

Montana

Nebraska

Nevada

New Hampshire

New Jersey

New Mexico

New York

North Carolina

Ohio

Oregon

Pennsylvania

South Carolina

Tennessee

Texas

Vermont

Virginia

Washington

West Virginia

Wisconsin

Wyoming
Spectrum is dedicated to bringing you the best service quality at a competitive, and affordable price. From high-speed internet and Cable entertainment to home phone, the broadband giant delivers exactly the services American homes look for. Features such as no annual contracts, 30-day money-back guarantee, contract buyout offer etc. further contribute to the popularity of Spectrum deals. All in all, Spectrum gives you more than one reason to subscribe to its services making it a crowd favorite.
If you're planning to switch providers, or looking for to set your new home up with quality services, speak to Spectrum Sales Support for pro advice―at 844-481-5997. They can help determine service availability at your address, guide you to the Spectrum deal right for you, and take your order.
What are the latest Spectrum deals and promotions?
Spectrum offers a selection of deals on its service plans. Spectrum One is the newest and the best Spectrum deal yet. New customers can include Advanced Wi-Fi and a Spectrum Mobile Unlimited line when they subscribe to Internet―at no added cost. The Spectrum One deal starts at $49.99 per month and you save over $400 during the first 12 months. For more information and to order call at 844-481-5997
How can I get the best Spectrum bundle deals?
Spectrum bundle deals include Internet, TV, and home phone services in a variety of combos. Depending on your needs, you can pick the Spectrum package with exactly the services you need. Internet and TV deals start at $109.98/mo. for 12 months. For more information call at 844-481-5997.