To complement the fast-paced lifestyle of Americans, Optimum by Altice provides high-speed internet to more than 20.6 million people across 21 states with predominant coverage in New York and New Jersey. Besides acing the game with its internet service, Optimum also offers other services, including TV, phone, and mobile. From its straightforward pricing to the generous 30-day money-back guarantee, Optimum qualifies as one of the leading internet providers in the county.
Is Optimum a good choice for internet service? Let us not waste any more time and get straight to the point!
The best thing about Optimum is that it offers you not one, but three different internet plans to choose from. These Optimum Internet plans include an array of speeds, all of which are suitable for people who love to stream videos or play games online. Or for a household with connected security systems and smart devices hooked up to the internet.
Optimum Internet Plans and Prices
You can choose an Optimum Internet plan that perfectly meets the connectivity needs of your household. Here is a detailed look at the 3 Optimum Internet plans:
Data effective as of publish date. For the latest plans and prices, please call
844-520-8978
No Data Caps
ISPs tend to impose data restrictions to control your data consumption and provide you with only a "fair share" of the bandwidth. With Optimum Internet you don't have to worry about data caps at all!
All its internet plans and packages come with unlimited data allowance, letting you stream and game without any worries! No data caps also mean that there is no chance of unexpectedly incurring an overage fee on your monthly bill.
Responsive Optimum Internet Customer Service Team
Trying to binge-watch your favorite show on Netflix? Or have an important video conference to attend but the internet has stopped working? Unexpected internet outages can cause grave inconveniences.
While Optimum outages are rare occurrences, they cannot be avoided completely. However, keeping your cool during an outage is very important. Thankfully, Optimum customer support is available 24/7/365 to cater to your queries and complaints. Most importantly, Optimum provides its users with various avenues to seek help from when there is an outage. This includes the Optimum Support app and various channels of communication including social media and live chats.
Free WiFi Hotspots
Most people already pay hefty amounts for the monthly home internet bills, so it is disappointing when you are out running errands but fail to find a public WiFi connection as your life savior.
Optimum has a network of more than 2 million free WiFi internet access points that offer you fast-speed internet on the go effortlessly, and free of cost!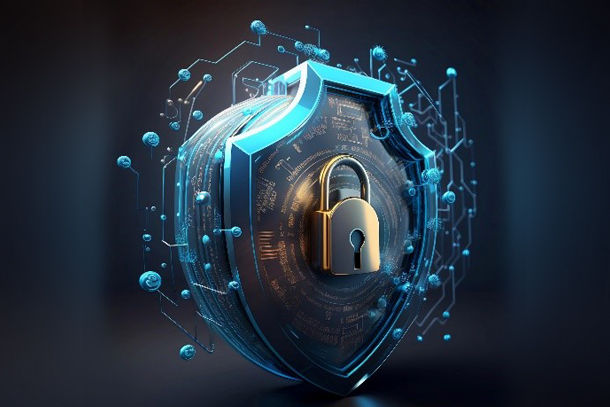 Built-in Internet Security
Malware, spyware, viruses, phishing – how does one stay protected when there are so many different types of cyber threats out there?
You and your family deserve a reliable internet security solution that will protect you from all possible cyber threats. And that is where the Optimum's built-in security features shine the brightest. With the powerful built-in security, you will not have to worry about viruses and malware hogging up your internet devices and posing threats to your data privacy. The built-in security is included in all Optimum Internet plans for free!
Smart WiFi 6 for Whole Home Coverage
Older WiFi standards allow signal coverage to only a certain extent. This has frequently caused people to experience dead zones or areas with little to no WiFi signal coverage. But it seems like Optimum has found a way to hack that problem as well!
The advanced Smart WiFi 6 technology comes included with select Optimum Internet plans, allowing you to eliminate all possible dead zones in your house and get brilliant WiFi coverage in every corner. This is an exceptional feature, especially for larger households or families where an exhaustive number of internet users are involved. For an enhanced wireless connectivity experience, you can simply opt for additional Optimum Extender(s) and create a well-optimized home internet network.
30-Day Money-Back Guarante
thoughts and considering a last-minute change of plans. And that's absolutely fine! Subscribing to Optimum Internet is easy, convenient, and flexible. All Optimum customers enjoy a 30-day money-back guarantee that guarantees maximum satisfaction with the services. In case you don't feel right about the service, you have all the freedom to call the shots!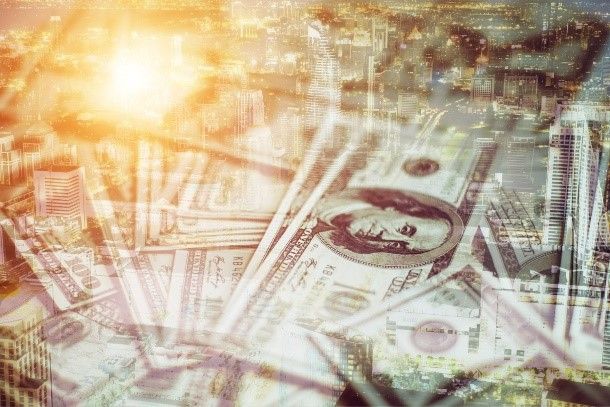 No Contracts
You will come across several ISPs requiring you to sign long-term contracts that can range anywhere between 12 months and 24 months. This can be a long period and you might find yourself tied to a service that you probably don't need for that long. Not to mention, canceling the service before the term agreement ends can lead you to an early termination fee (ETF) as high as $400 or even more!
Fortunately, Optimum does not hook you in 1-year or 2-year-long contracts. Optimum's no-contract policy makes it a great win for anyone who dislikes being tied down in one spot forever, like renters and college students.
Due to some industry standards, internet bills are often lined with additional costs and charges that can significantly spike the monthly cost. It is crucial for internet subscribers to be fully aware of the hidden costs, some of which may turn out to be avoidable too!
With Optimum Internet service, the following are the hidden costs you must know abbot!
| Hidden Cost | Charges | |
| --- | --- | --- |
| Professional Installation Fee | $100 | Upfront, FREE when you order online |
| Data Overage | None | - |
| Equipment Fee | None | - |
| Late bill Payment Fee | $10 | Monthly, avoidable with AutoPay |
Optimum's unmatched internet service is available in more than 21 states. It has extensive coverage in areas like New York, New Jersey, and West Virginia. Its availability in more than 1,982 zip codes makes Optimum the 4th largest cable provider in the US
While it has a large area covered, Optimum fiber internet is available in select areas. Only a fraction of its total coverage area gets 100% fiber connectivity, available mostly in the New York tri-state area and in some gigabit-capable markets such as Texas and West Virginia.
Here are the 21 states where you can find Optimum Internet service:
| | | |
| --- | --- | --- |
| Arizona | Louisiana | North Carolina |
| Arkansas | Mississippi | Ohio |
| California | Missouri | Oklahoma |
| Connecticut | Nevada | Pennsylvania |
| Idaho | New Jersey | Texas |
| Kansas | New Mexico | Virginia |
| Kentucky | New York | West Virginia |
To find out if Optimum is available in your area, dial the Optimum phone number and talk to the experts any time of the day you want. Thousands of customers prefer Optimum for the satisfaction it provides. Let's see if you happen to be the next satisfied customer!
Optimum is an excellent option for your internet-loving household. As the name suggests, the company has been designed specifically to deliver optimum satisfaction. It has built a good reputation for itself, thanks to its generous internet plans and packages that make up risk-free investments.
If you are interested in learning more about Optimum Internet plans in your area, dial Optimum phone number i.e. 844-520-8978, and get professional advice from an Optimum Internet customer service representative.
For assistance in Spanish, call telefono de numero de Optimum at 844-527-5633. They will inform you about the offers deliverable at your address. And their expert suggestion about which internet plan may suit your unique needs perfectly may just help you make the right decision.
Is Optimum Internet good?
Optimum is one of the largest and most reliable ISPs in the U.S., providing high-speed internet that comes with secret gems, like no data caps, no annual contracts, and no credit checks. It offers 3 different speed tiers, each catering to various types of customer needs and preferences.
How much is Optimum Internet?
Optimum Internet plans start from $40/mo. for 12 months. After the 12-month period ends, the price may be subject to an increase. For details on Optimum packages in your area, call 844-520-8978.
Can you get Optimum Internet only?
Yes, Optimum standalone internet service is readily available. However, bundling Optimum Internet service with its TV and Home Phone service saves you a great deal of money, time, and inconvenience. To discover Optimum Internet standalone plans and bundle deals, call 844-520-8978.
What is the cheapest Optimum package?
The cheapest Optimum Internet-only package costs $40/mo. for 12 months, offering download speeds up to 300 Mbps. You can also explore the Optimum Affordable Connectivity Program to get discounted services for eligible low-income households. Call Optimum Internet customer service at 844-520-8978 to learn more.
What is Optimum Internet speed?
Optimum offers 3 internet speed tiers, ranging from 300 Mbps to 1 Gig. To find out Optimum's availability in your area, reach out to Optimum Internet customer service at 844-520-8978. They will be able to guide you based on your address.
Does Optimum have WiFi?
Optimum Internet plans ranging from 300 Mbps to 1 Gig include a gateway modem in the price. Customers also get a free WiFi extender if needed and determined by the technician at installation. There is no additional cost for home WiFi. And, when on the go, you can also find several Optimum WiFi hotspots to enjoy connectivity for free! Read this guide to learn how you can change Optimum WiFi.
How does Optimum Internet connect?
Optimum offers two types of installations, including self-install and pro-install. While Optimum self-install is free of cost, the professional installation can cost up to $100. However, you can avoid the fee by ordering the service online.
Where is the nearest Optimum store?
Optimum has over 100 stores located in various parts of its 21-state coverage area. Read this guide to find the nearest Optimum store .
Is Optimum Internet good for gaming?
All Optimum Internet plans deliver a speed that is more than enough for gaming. Thanks to reliable download speeds up to 1 Gig and unlimited data, you can game as much as your heart desires. Optimum service features will not only guarantee high speeds but also ensure stable signal strength and minimal speed throttling to accommodate pro-level gamers!