Known for its versatile range of products and reliable services, Optimum by Altice USA is the ideal internet service for homes and businesses. Optimum cable and fiber services are available to millions of people across 21 states nationwide.
Optimum believes in making peoples' lives simpler and more empowered—so it strives to make the fruits of innovative tech accessible for the American masses. Today, Optimum subscribers can benefit from high-speed internet that comes backed by a hybrid fiber-coaxial network. But, Optimum still keeps its price points competitive for most household budgets. Plus the provider does not restrict you with an annual contract.
However, any internet service needs a compatible model to work with it. And Optimum Internet is no different. The good news is there is no longer an equipment fee with Optimum internet. Even though internet providers routinely offer equipment of their own, most ISPs, including Optimum, do let you bring your own device(s). As a result, when your package expires, or you upgrade to a higher speed from the same or another service provider, chances are you won't face the probability of paying a hefty modem rental fee. Your own up-to-date modem may be good to support higher speeds or run a different connection.
So, for those looking forward to getting their hands on the Optimum services, it's time to look for an Optimum compatible modem that would bring high-speed internet to your home.
Factors to Consider When Choosing An Optimum Modem
When it comes to Optimum Internet, rest assured you are in for the best service on offer. With different internet options, there is something for everyone to pick from. And when it comes to Optimum compatible modem, there is a variety of options to pick from. However, it is important that you understand what to look out for. Here's what you need to know to get started:
Pick the Right Modem
Owing to the fact that Optimum Internet offers a high-speed connection, you need a modem that can keep up with fast speeds. Picking a modem that has the capacity to handle all the bandwidth that an Optimum Internet connection throws at it is a must.
Have the Right Channels Available
In 2023, it is best that you pick a router that uses channel bonding. This allows you to use several channels with your router at the same time. Moreover, if your usage involves bandwidth-intensive tasks such as gaming, streaming, or heavy project management, then you will definitely want all the power you can get.
DOCSIS Versions & Compatibility
A DOCSIS is a standard that is used to determine how your data is sent and received over cable networks. When considering a modem, it is important to ensure that it is compatible with DOCSIS 3.0 and DOCSIS 3.1, which is what Optimum uses for different speed ranges.
Ease of Use
Your internet modem is tasked with receiving the bandwidth from your ISP and transmitting it to your devices. The process is a lot more technical than it seems, but this is the gist of it. You can either get your bandwidth wirelessly or through a wired connection. For wireless, you can connect your modem to a router and go from there. For wired, you want a modem with an Ethernet port to connect to your Ethernet cable and into your device.
Before picking a modem, audit how you will be using it. For example, if you want to connect your modem to a gaming console, smart TV, and computer then go for one with ample Ethernet ports.
Price
Most consumer-grade internet modems can cost anywhere between $50 and $200. When considering a modem for your home or office, there are several options to pick from. The next part of this article will delve more into the different options out there.
The Best Modem for Optimum
Here is a list of the best routers for Optimum Internet connections. Read on and pick the one that best fits your needs.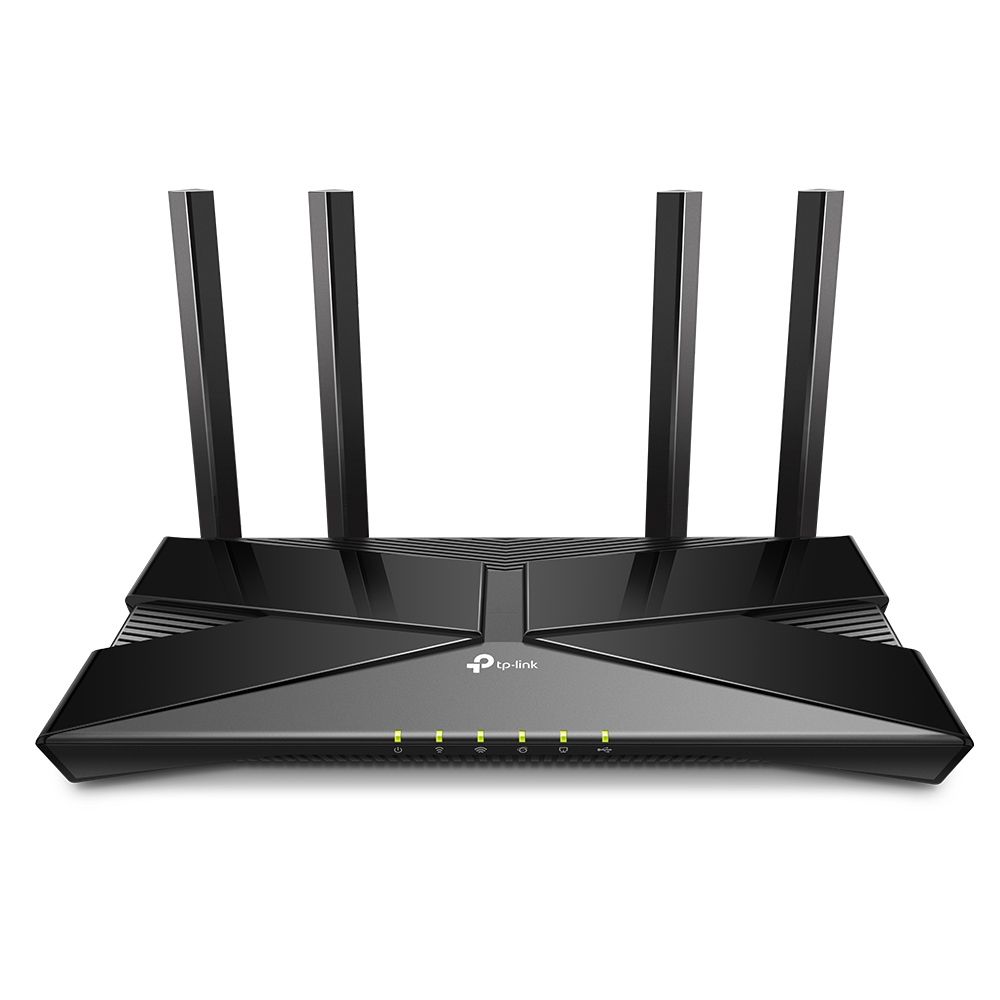 TP-Link Archer AX50
The first entrant on our list of Optimum approved modems is the TP-Link Archer AX50. Right out of the gate, the AX50 delivers on its job with fast and stable internet speeds. By using its dual-band functionality, it combines the 2.4 GHz and 5 GHz bands, which delivers up to 2.4 Gbps of internet connectivity. This sort of performance is great for playing online games without lag, streaming content in HD without interruption, having multiple devices connected at the same time, and more.
Thanks to the OFDMA technology built into it, the TP-Link Archer AX50 supports up to 40 devices connected simultaneously. To round off this great package, you also get the ability to connect 4 LAN cables for all the wired-connection aficionados. Using the latest Wi-Fi 6 technology translates to a performance improvement over older Wi-Fi 5 routers. This improves the stability of your connection, resulting in a better internet experience. Other features of the Archer AX50 include beamforming technology and MU-MIMO technology (Multi-user, multiple input, multiple output).
Partnering this with an Optimum Internet connection equals one of the finest internet experiences out there.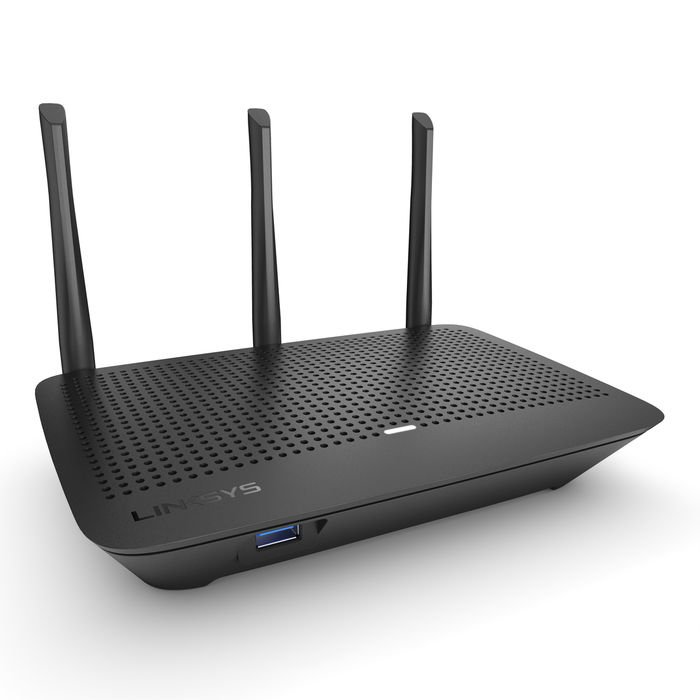 Linksys EA7500-4B
The Linksys EA7500-4B is among the finer Wi-Fi 5 routers out there. With the ability to handle up to 1.9 Gbps internet speeds, users can connect a slew of devices to the router. Once connected, you can use it for Zoom calls, stream 4K video, multitask like a pro, and even get in your fair share of gaming. A dual-band architecture translates to some of the best internet usage possible.
When using the EA7500-4B, you get a modem with long-range capabilities that allows multi-user households to use the internet to their heart's delight. Moreover, using the Linksys App will give customers more control over their network. This includes upgraded network control, an easy setup process, and much more. It also allows you to give guests access to your network in case you don't want to add them as permanent members.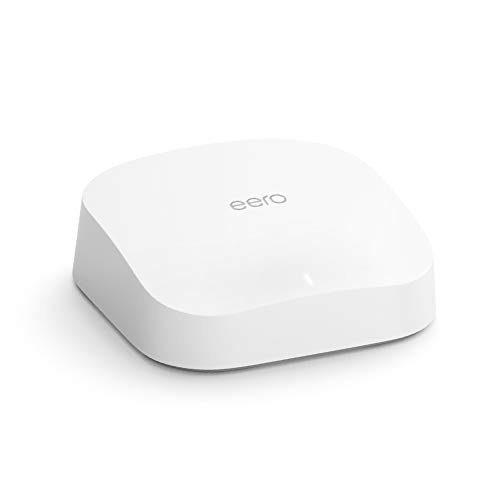 Amazon Eero Pro Router
The name Amazon is synonymous with great products, impeccable customer service, and convenience personified. The Amazon Eero Pro is a viable option for anyone looking to use ultra-fast internet speeds and tri-band connectivity. Using a mesh infrastructure allows you to place the two nodes at different places for larger internet coverage.
Setting up your Eero Pro is incredibly simple using the Eero app. Not only do you have full control of your network, but you also have the ability to grant guest access and parental controls if need be. Thanks to WPA3 encryption, your network is always protected from any sort of intrusion. Other features include built-in Alexa voice control for even more control over your network. Being a mesh router, you can increase the range of your network by adding more Eero devices.
The Amazon Eero Pro can be combined with Optimum Internet for an enhanced internet experience. With two 5 GHz and one 2.4 GHz band, your network will remain clutter-free and efficient.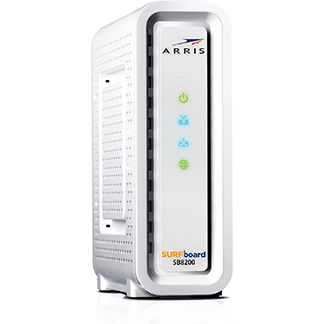 Arris SB8200
The Arris SB8200 is one of the most powerful Optimum modems on this list. This is thanks to a variety of features that make it a great option for your Optimum Internet connection.
When getting an Arris SB8200, you get a DOCSIS 3.1 modem, which, as we mentioned earlier, is the standard that Optimum uses. Along with this, you also get the capacity to facilitate up to 2 Gbps of internet. With the two Gigabit Ethernet ports, two devices can leverage a wired high-speed internet connection. For someone with lots of bandwidth-intensive work, this is a great modem to work with. To make life easier for you, setting up the Arris SB8200 is a simple process. All that is required is to plug in the modem and turn it on. The modem will turn on and configure itself as it needs to be.
The Arris SB8200 is a modem that can handle everything you throw at it and then some. It is an ideal option for homes with multiple users, all of whom use a lot of bandwidth. With Optimum Internet speeds starting at 300 Mbps and going up to 500 Mbps and 1 Gbps, this modem ties right in.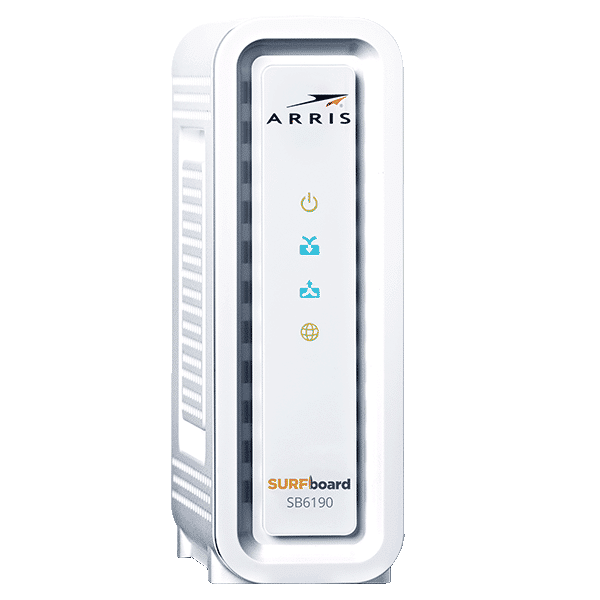 Arris SB6190
The Arris brand is a strong one with this being its second entrant in this list. Once again, a feature-rich modem aims to give its users all the broadband power they need.
Using the Arris SB6190, users get a modem that is DOCSIS3.0 compatible and supports up to 800 Mbps internet speeds. It also comes with a gigabit internet port to ensure that you never have to worry about slow wired connections. The Arris SB6190 is a great option for anyone looking to power their home office or entertainment setup with Optimum Internet. The wired capabilities of this router set it apart and provide immense value to customers who choose to use it.
Using the SB6190 with your Optimum Internet connection guarantees you can make the most of this speed internet. With packages available at different speeds, your modem will be able to find its footing with ease.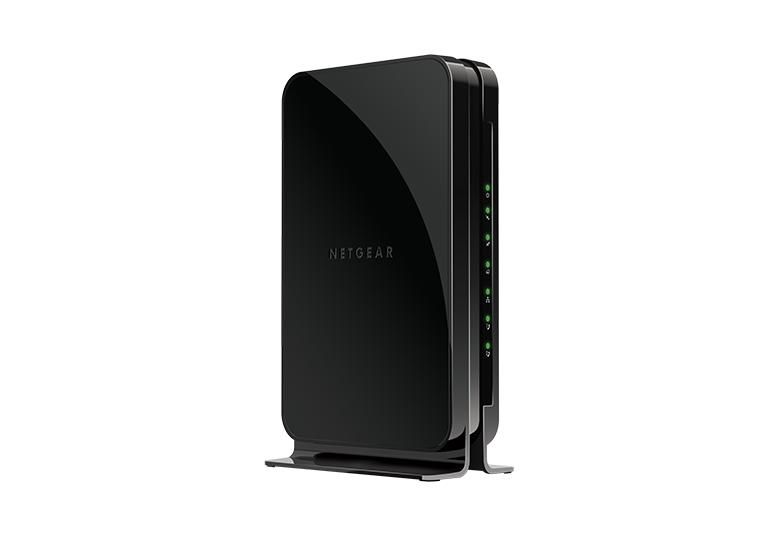 NETGEAR CM500
Netgear is a name synonymous with some of the best modems in the market. This is thanks to a great product at an affordable price. With the CM500, you have an affordable option that comes with DOCSIS 3.0 capabilities and is compatible with many different ISPs as well as Optimum.
It comes with a built-in Ethernet port that allows you to plug in your computers, consoles, or smart TVs. While it might not be the best of the bunch here, it is a great option for someone wanting a hassle-free modem. It is an ideal pairing for the Optimum 300 and 500 internet plans, a staple for the general customer.
For those looking to find a modem with a budget, this is a great option for you to consider.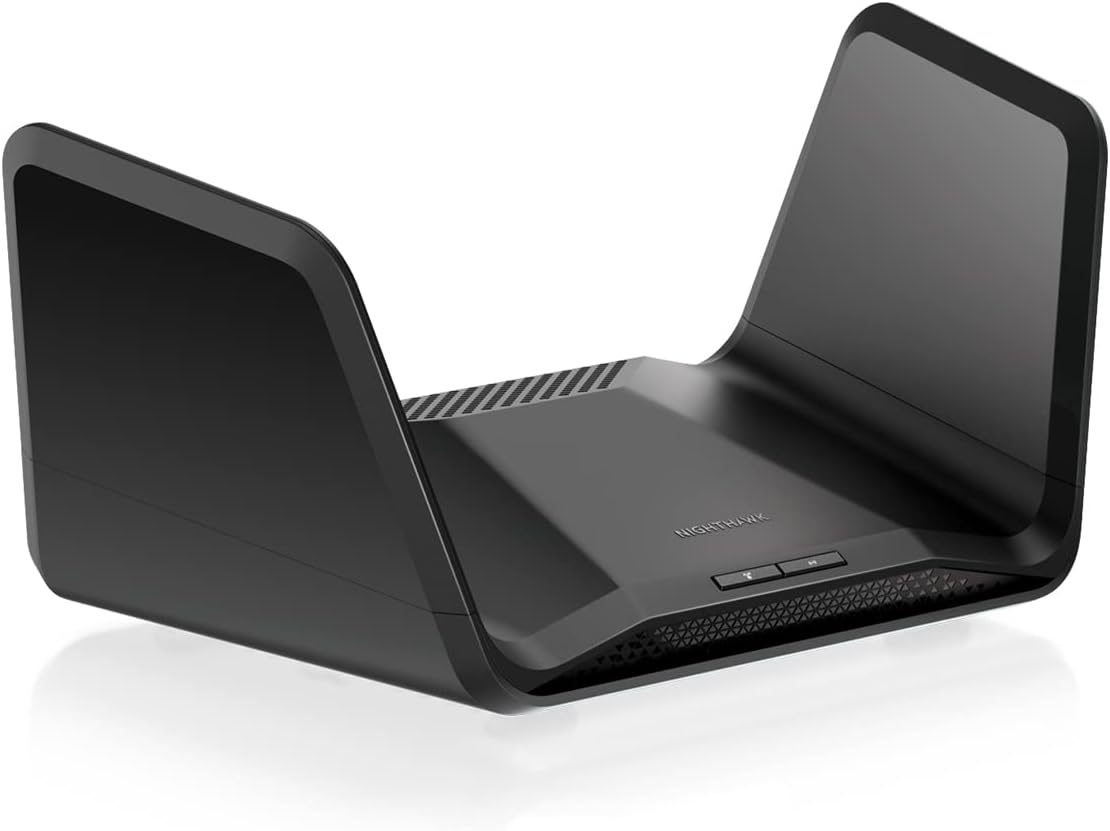 Netgear Nighthawk RAXE300
When talking about Netgear, you don't just have the lightweights we mentioned above. The Nighthawk RAXE300 is a heavy-hitter that can give many others a run for their money. Right out of the gate, the Nighthawk RAXE300 comes with a tri-band Wi-Fi 6E design. Thanks to this, it is capable of supporting speeds up to 7.8 Gbps – dizzying speeds.
With its futuristic design, the Nighthawk RAXE300 is built with several interesting features:
8 GHz quad-core GPU
Two GB of RAM
One 2.5 GHz WAN port
Four Gigabit LAN ports
One 6GHz band
All of these features translate into incredible internet performance. For example, the Nighthawk RAXE300 can easily juggle 8 different Wi-Fi streams at the same time. With its 6GHz band, you get less congestion as compared to the 2.4GHz and 5GHz bands of old. This results in faster and smoother internet connections. It also comes with beamforming and MU-MIMO. These technologies allow for improved range and mitigate the effects of multiple devices being connected to the router.
The Nighthawk RAXE300 is not cheap and also isn't for everyone. It comes with several heavy-duty features such as multiple Ethernet ports, a 6 GHZ band, and so on. Pair it with Optimum Gigabit internet and you've hit the jackpot.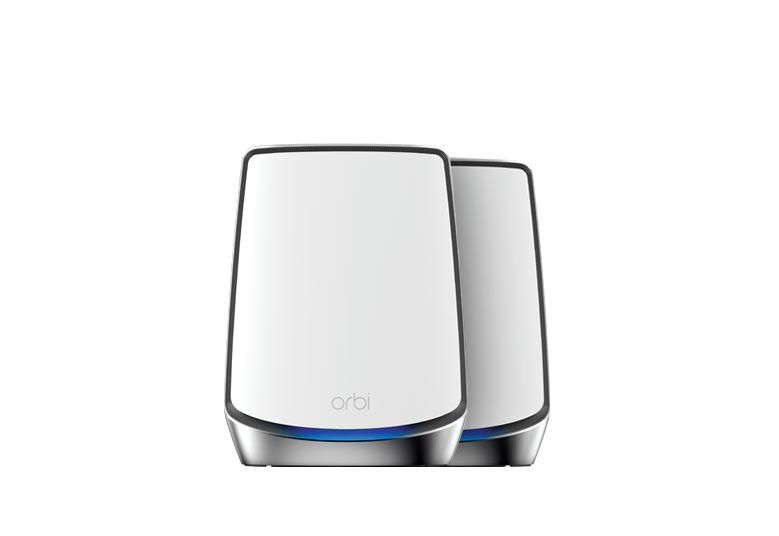 NETGEAR Orbi RBK852
The Orbi RBK852 is a mesh Wi-Fi system from Netgear for users with large spaces. Living true to the Netgear name, it comes packed with a host of features. You get a tri-band system that supports internet speeds up to 6 Gbps. This technology allows the Orbi RBK852 to separate devices based on how much bandwidth they need.
With your Orbi RBK852, you have:
Eight different Wi-Fi streams
A 6GHz band for reliable connections and ultra-fast speeds
Beamforming for improved range
MU-MIMO for improved performance
Guest network features
An easy setup process
When you factor in its mesh network capabilities, you have got all of these features all over your space. Pair it with your Optimum Internet connection—thanks to DOCSIS 3.1—and you're set for a long time.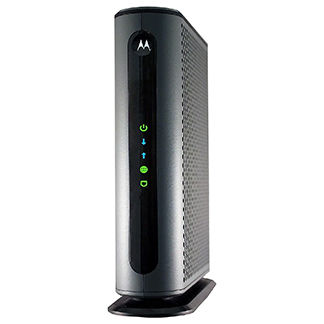 Motorola MB8600
The Motorola MB8600 is an Optimum-compatible modem that everyone must strongly consider. This modem allows multiple users to stream content, play online games, and so on. When using the Motorola MB8600, users are treated to a DOCSIS 3.1 cable modem. This makes it a future-proof option and allows you to enjoy the ultra-fast internet speeds out there.
This modem supports internet speeds up to 1 Gbps, making it perfect for Optimum Internet customers. The setup process is clean and simple, the modem is affordable, and Motorola is a name synonymous with quality. This is one of those pieces of technology that you get and forget because of how good it is.
However, it is worth noting that the Motorola MB8600 does not have Wi-Fi capabilities. For users with wired connections, it is ideal. If you want Wi-Fi, it must be paired with a router.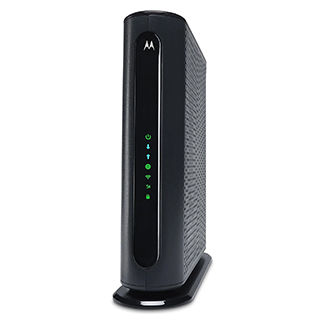 Motorola MG7540
The MG7540 is a router-modem combo and one of Motorola's finer options. It comes with a dual-band Wi-Fi router that supports up to 1300 Mbps on 5 GHz, and 300 Mbps on 2.4GHz bands. For a multi-device space, this is incredibly powerful.
When using the Motorola MG7540, users get 4 Ethernet ports to work with. It comes with Wi-Fi beamforming for improved range, dynamic frequency selection to use channels with low congestion, and MU-MIMO, the MG7540 is a great option to consider. Beyond this, the MG7540 comes with a refined and sleek design that allows it to blend with your surroundings – form and function.
The MG7540 does not come with gigabit internet support. However, the Optimum 300 and 500 internet plans work perfectly well with it.  
Final Thoughts
As an Optimum Internet customer, you're enjoying some of the best-in-class internet there is. If you want to elevate your internet experience, consider upgrading your hardware. Pick one of the Optimum compatible modems in this list and significantly improve your internet usage experience. Just as Optimum offers different internet packages for everyone, there are different modems for different users. Pick one that fits your needs and never look back.
If you want to learn more about Optimum Internet, click here to get all your answers. You can also call Optimum Customer Service at 844-520-8978 for advice and assistance from experts.
Frequently Asked Questions (FAQs)
What modems are compatible with Optimum?
Most DOCSIS 3.0 cable modems are compatible with Optimum Internet. Even though many brands have a line of products compatible with Optimum, Arris comes highly recommended.
Can I have 2 modems with Optimum?
You can have two modems if you want, but you would require a second coaxial cable wall outlet for it, unless you choose to bridge them. With that said, it would be recommended you stick to one good modem with a powerful router device to establish an in-home network.
Can I replace my Optimum modem?
If you already have a modem from Optimum, replacement and upgrade of device is taken care of. But, if you have your own device(s), be careful during the replacement process. You'd would not want to end up with an incompatible device.