Today, it is more important than ever to have easy accessibility to the internet. Professionals from different fields, including research, sales, teaching, and marketing are now benefitting from the modern tools of technology and high-speed internet to meet their deadlines right from the comfort of their homes.
Yet, there are households that may not be able to afford the mainstream internet plans offered by various internet providers across the U.S. There are more than 24 million households that are still lacking a broadband connection, and 18% of them are offline due to unaffordability. The U.S. government makes painstaking efforts to ensure that these connectivity gaps faced by lower-income households are covered.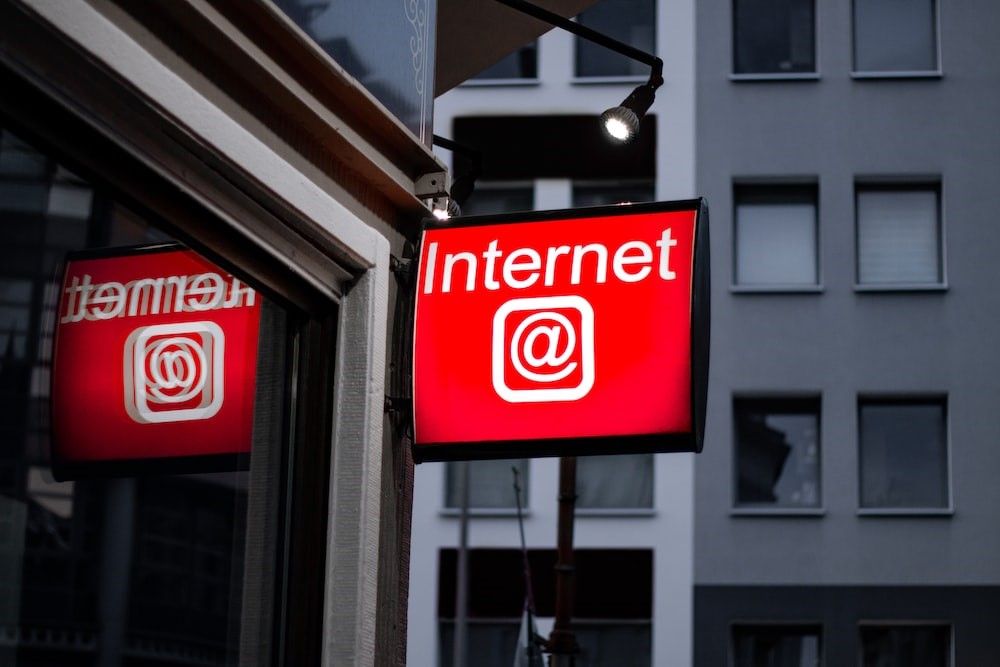 As every individual needs internet access in this hyper-connected era, many Internet Service Providers (ISPs) are offering internet programs, specifically tailored toward low-income households to bridge the yawning connectivity gap. Besides that, the government is also offering subsidies that can help with internet bills, most notably the Affordable Connectivity Program (ACP) and Lifeline.
These plans have been specifically designed for low-income families who are financially strapped and yet have a need of staying connected online. So, these programs can give them access at a very low cost.
What is the Affordable Connectivity Program?
Affordable Connectivity Program (ACP) is an FCC benefit program run by the U.S. government that aims to provide broadband connectivity to lower-income households. It offers discounted broadband services along with one necessary device for every eligible household. The program is curated for households that have incomes at or below the 200% of the Federal Poverty Guidelines.
For individuals and households that are deemed eligible for ACP benefits, special subsidies are offered to reduce the cost of digital connectivity. You could get a subsidy discount of up to $30/mo. on internet plans, or up to $75/mo. if you reside in tribal lands. For eligible devices, you could get a one-time discount of $100.
ACP partners with several internet providers to make it easier for people to access their due subsidies. The list of partnering ISPs is long and includes some big names like AT&T, Spectrum, Xfinity, Mediacom, and Optimum.
Who is Eligible for the Affordable Connectivity Program?
There are several different requirements for individuals and households to become eligible for the Affordable Connectivity Program benefit. You or any one individual from your household may meet one or more requirements from the following list:
Has income at or below the 200% of the Federal Poverty Guidelines
Has a Federal Pell Grant during the ongoing award year
Eligible for a low-income program by an ACP provider
Is participating or enrolled in one of these programs:

Affordable Housing Programs for American Indians, Alaska Natives, or Native Hawaiians
Federal Housing Assistance
Free and Reduced-Price School Lunch Program or School Breakfast Program
Lifeline
Medicaid
SNAP
Supplemental Security Income (SSI)
Veterans Pension or Survivor Benefits
WIC

Lives on one of the Qualified Tribal Lands and is a participant in one of these assistance programs:

Bureau of Indian Affairs General Assistance
Food Distribution Program on Indian Reservations
Tribal Head Start (income based)
Tribal TANF
How Does the Affordable Connectivity Program Work?
The eligibility criteria for the ACP are quite detailed. It is crucial for you to first check whether or not you are eligible for this benefit program. Once you have checked your eligibility and found that you are qualified, you move on to the next step — the application process.
Whether your eligibility is based on your income or the program, you need documentation to prove that you are qualified for the program. Once that is ready, there are two enrollment options available to you.
The first option requires you to visit the www.affordableconnectivity.gov/ website to apply for the program. You can apply directly for the program and let them find the most suitable internet provider in your area. The second option is for you to contact your choice of ISP that partners with ACP, and apply for the program through them.
The result of your application will take a couple of days and will depend on your application type (i.e. online or via mail). You may be required to submit additional documentation if the FCC fails to verify your eligibility. Once your application is approved, you would then be able to choose an ISP and discover the services it offers under the ACP benefits. The signup process for the services will depend on your choice of ISP, such as certain providers may require the submission of an additional application.
Internet Service Providers Offering the ACP Benefit
There are numerous internet service providers participating in the Affordable Connectivity Program. You can discover the participating providers in your area by using the Companies Near Me tool or inquire about the program participation from your ISP directly. Here is a list of some of the most renowned participating providers of the ACP.
Astound Broadband powered by RCN
Astound Broadband powered by Wave
AT&T
CenturyLink
Cox Communications
Hargray
Hawaiian Tel
HughesNet
Mediacom
MetroNet
Optimum
Spectrum
TDS
Windstream
WOW!
Xfinity
Ziply Fiber
What is Lifeline?
Lifeline is another benefit program administered by Universal Service Administrative Company or the USAC. This program is part of the Universal Service Fund and has ensured affordable access to phone and connectivity services to low-income households since 1985. It plays a crucial role in overcoming the digital divide by making communication services affordable for low and fixed-income households.
Initially, Lifeline was designed to provide phone services to eligible households. As the need of the hour, in 2016, the program was reformed and altered to make it more relevant to the current times where the internet is just as essential in connecting homes.
Lifeline-eligible individuals and households are offered up to $9.25 per month discounts on internet, phone, or bundled services. For eligible subscribers living on qualifying tribal lands, a discount of up to $34.25 per month is offered. For subscribers from Tribal lands, a $100 one-time discount can also be applied to installation and activation charges. Just like ACP, Lifeline also has a bunch of participating providers that may be available in your area.
Who is Eligible for Lifeline?
To qualify for the Lifeline program, you must have an income that is at or below 135% of the Federal Poverty Guidelines. Moreover, you need to remember that these guidelines vary with the state you live in and the size of your household.
If any member including a child or dependent in your household is eligible for the federal assistance programs listed below, then you are eligible for the Lifeline program as well.
Federal Public Housing Assistance (FPHA)
Medicaid
Supplemental Nutrition Assistance Program (SNAP)
Supplemental Security Income (SSI)
Bureau of Indian Affairs General Assistance
Tribal Head Start
Food Distribution Program on Indian Reservations (FDPIR)
Tribally-Administered Temporary Assistance to Needy Families (TTANF)
Veterans Pension & Survivors Benefit Programs
How Does Lifeline Work?
In order to apply for Lifeline, you must qualify for this program. Keep in mind that Lifeline is eligible for only one individual per household. So, an individual sharing the same address as other people may be considered as one household, and the entire household may benefit from the program.
USAC has a robust application system, known as National Verifier. This system checks and confirms whether an applicant is eligible for the Lifeline program. To move forward with the process, you need to give proof of your eligibility through the necessary documentation.
Once you know that you are eligible to benefit from it, then you must move on to applying for the program via either of the available options, including mail, online, phone, or through your choice of participating service provider. Visit here to find the resources so you can get started with the application process https://www.lifelinesupport.org/get-started/
You can apply for the Lifeline program directly and then choose a provider. Or, you can request your current participating provider to put your choice of service plan under the Lifeline benefit.
If you wish to apply through the Lifeline program, then you must wait for your approval, after which you must choose a reliable provider and a service plan that meets your household's connectivity needs.
Internet Service Providers Offering the Lifeline Benefits Program
Make sure you have thoroughly checked the available providers in your area through the Companies Near Me tool.
There are many Internet Service Providers (ISPs) that participate in the Lifeline program, including:
CenturyLink
Windstream
Verizon
RCN
TDS Telecom
Affordable Internet Access Programs offered by ISPs
Many ISPs work diligently towards bridging the digital divide in America. To facilitate low-income households, individuals, students, seniors, and veterans, ISPs like AT&T and Spectrum offer their very own affordability programs.
Xfinity by Comcast – Internet Essentials
Xfinity by Comcast offers affordable and high-speed internet to subscribers participating in the ACP. This service is certainly the most comprehensive and nation's largest internet adoption program for low-income households.
Internet Essentials is specially designed with seniors, students, and low-income families in mind. It applies to all eligible households eligible for the ACP program. Under Xfinity's program, you can choose between Internet Essentials, which offers speeds up to 50 Mbps, and Internet Essentials Plus, which offers speeds up to 100 Mbps! Enjoy affordable internet service without worrying about long-term contracts and hefty equipment prices.
Spectrum – Internet Assist Program
Spectrum Internet Assist program can enable some eligible low-income households to get internet access at no cost! To qualify for this benefit offered by Spectrum, your household must be enrolled in ACP or one of the following government programs:
Community Eligibility Provision (CEP) of the NSLP
National School Lunch Program (NSLP)
Supplemental Security Income (for applications age 65+ only)
The Spectrum Internet Assist program is the most suitable pick for seniors aged 65+, college students, and low-income households that meet the ACP criteria. Those who qualify for this offer can contact Spectrum sales support or fill out the online application..
AT&T – Access Program
Access Program by AT&T aims at offering up to 100 Mbps internet for up to $30 per month to keep eligible low-income families connected. The Access program is open to anyone qualified and eligible for the ACP. With the ACP benefits and Access program combined, eligible subscribers can enjoy free Wi-Fi equipment, free installation, and no worrisome contracts.
To get the AT&T Access benefit, you simply have to follow through the ACP application process mentioned earlier in the blog!
Cox
Cox is opening doors to a world of countless opportunities for students of all ages by offering an affordable internet program for low-income households.
Connect2Compete is a low-cost internet program administered by Cox that only costs its eligible subscribers $9.95 per month. To qualify for this program, you must be enrolled in one of these programs:
National School Lunch Program
Public Housing
Supplemental Nutrition Assistance Program (SNAP)
Temporary Assistance for Needy Families (TANF)
Your household has at least one K-12 student
To apply for the program, every applicant will have to provide documentation to prove their eligibility. Once you have been approved for this affordability program, you can subscribe to the Connect2Compete service plan and enjoy up to 100 Mbps internet speed with wifi modem at $9.95/mo.
Ending Note
Needless to say, people from all walks of life rely on high-speed internet in nearly every aspect of their lives. This is the primary reason why every internet service provider out there is trying its best to ensure the availability of the internet to every household, be it rural internet or high-speed cable, or fiber internet in urban areas. Unfortunately, though, low and fixed-income families are still deprived of this essential need.
Meanwhile, FCC has taken several measures to keep people connected by relaxing broadband fees and charges, through programs and benefits like the Affordable Connectivity Program and Lifeline. Several internet service providers also partner with FCC programs to accommodate eligible households with their subsidized service plans. Internet providers like AT&T, Spectrum, Cox, Xfinity by Comcast, and many more are ensuring that their customers maintain reliable access to online resources and the information they want and need.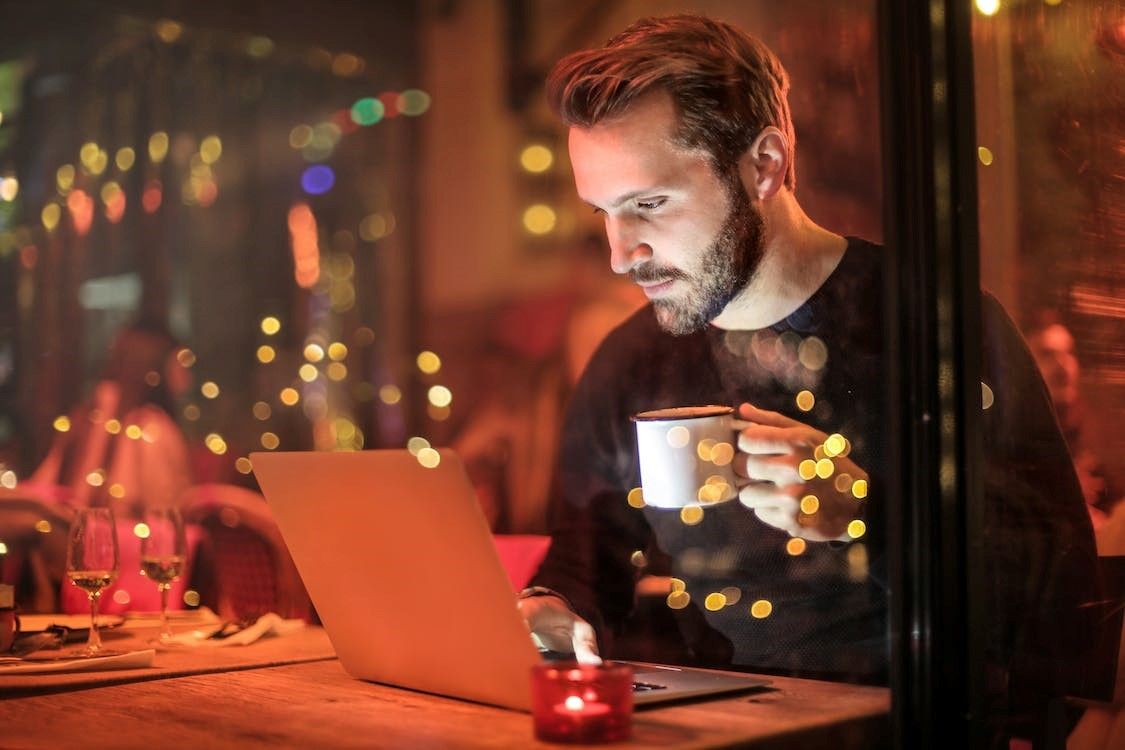 Frequently Asked Questions (FAQs)
What does ACP stand for?
ACP stands for Affordable Connectivity Program, a benefits program led by FCC that aims to bridge the digital divide.
Who qualifies for ACP?
Households and individuals with incomes 200% lower than the Federal Poverty Guidelines qualify for the ACP. Additionally, people with the Federal Pell Grant qualify for the ACP, along with those residing on qualifying Tribal lands. Households already enrolled or participating in the Lifeline program also qualify for ACP. You can check for other eligible government grants and assistance programs that make you eligible for ACP here.
Can you have Lifeline and ACP?
Yes, you can be enrolled in Lifeline and ACP. If you are already enrolled in Lifeline, that would make you automatically eligible for ACP and vice versa.