PBS, also known as the Public Broadcasting Service, is a free-to-air broadcasting network. A non-commercial programming channel, PBS was launched in 1970 and has since contributed to society with its educational content. The channel is independently funded by private foundations and individuals as well as by Corporation for Public Broadcasting (CPB). However, there is a set of standards in place to ensure that the programming is free from any sort of influence.
In 2020, PBS exceeded 350 member stations across the country, including those owned by school districts, educational institutes, and state governments in several areas. PBS is available in millions of homes within the U.S., providing good quality and informative content to people of all ages.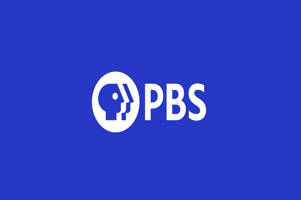 Table of Contents
How Can I Get PBS on Xfinity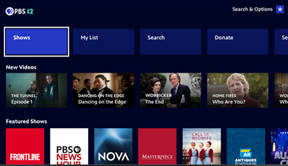 Being a primarily over-the-air network with local broadcasting, PBS on Xfinity is available with all its TV plans. This enables the subscribers to access the channel directly on their TV screens, without having to worry about getting a more expensive TV plan.
All Xfinity TV plans are built in a way that promises you comfort depending on your needs and budget. Choose your perfect fit from the 3 TV plans offered by Xfinity. The starter TV plan or Choice TV is the skinniest plan of all with 10+ channels for people with limited budget or interest. For more interested users, Popular TV with 125+ or Ultimate TV with 185+ channels are better picks.
What Channel is PBS on Xfinity?
Although PBS is available with all Xfinity plans, the channel numbers for the network vary across locations. This is simply because Xfinity operates this way, and does not point towards any anomaly. If you would like to find any channel or its number on Xfinity TV, all you have to do is open the X1 on-screen channel guide and look it up on that. Or, you can ask your Xfinity voice remote to help you out with the search!
Here is a table that covers the channel number of PBS on Xfinity in some popular Xfinity areas. If you do not find your city in the list, you can put your address into this tool to find out.
| City/State | Bravo Channel# |
| --- | --- |
| Denver, CO | 6 |
| Houston, TX | 8 |
| San Francisco, CA | 9/10 |
| Chicago, IL | 11 |
| Miami, FL | 2 |
| Newberry, SC | 11 |
| Westminster, MD | 22 |
| Bristol, CT | 7 |
| Rostraver Township, PA | 13 |
Top PBS Programs to Follow This Season
PBS offers a range of family-friendly content, including TV shows and kids' programming for people of all ages to enjoy. You can watch whatever you want from food programming to drama, history, music, science, home and lifestyle, and even indie films. Here is a list of some of the most fun PBS TV shows that you can enjoy this season.
Arts & Music: Art in the 21st Century, Great Performances, and Black Ballerina
Culture: Anahita, Finding Your Roots, Bob Ross Experience, and By the River
Drama: Doc Martin, The Fall, Midsomer Murders, Mr. Bean, and River
Food: Leah's Legacy, The Mary Berry Series, Taste Makers, A Chef's Life, and In Julia's Kitchen
History: Iconic America, Breath of Freedom, Above & Beyond, and American Masters
Home: Antiques Roadshow, Garden Fit, Backyard Farmer, and Crafts From the Past
Science: Human Footprint, Nova, Nature, Before Stage Four, and Changing Seas
Indie Films: Out of the Dark, Defending the Fire, and The Hardest Day
News: PBS NewsHour, Frontline, and America From Scratch
Enjoy Even More with the Smart Xfinity TV
With Xfinity TV, entertainment is guaranteed to be more exciting than ever. This is because the Xfinity X1 TV is full of fun features that enhance your viewing experience.  The smart and innovative Xfinity TV technology is sure to give your entertainment world the little magic it needs and leave you thoroughly satisfied.
Let us take a look at some of the best Xfinity TV features which you can enjoy with all TV plans!
One simple search tool that runs your query through all different genres and categories of the X1
Get more of your favorite movies and TV shows at any time you want with the integrated streaming feature and all streaming apps in one place
Top-quality recommendations by the X1 match with what you usually like to watch so you get to enjoy more of what you love
An enriched experience through the Xfinity TV Zones, which makes some stuff even more fun such as sports. Get Kids Zone and Sports Zone, plus add stats to the latter to make following easier
A set of specific parental controls to filter unsuitable shows and movies from reaching your children and limit TV-watching time. Certain apps on the X1 can also be locked this way
An Xfinity voice remote that seamlessly connects to your TV and Xfinity Home system and can be controlled via voice commands
A state-of-the-art DVR that can simultaneously record up to 5 shows, schedule recordings, and comes with cloud storage of over 500 GB
Xfinity TV or Xfinity Stream App is available for download on any device of your choosing and gets you live TV, all your DVR recordings, the extensive on-demand library, and more on the go
Wrapping Up…
The PBS channel on Xfinity is not only available with all TV plans but offers some of the best entertainment in the industry. Enjoy drama, music, and more with PBS on the Xfinity channel lineup, and watch on your largest TV screen or on the go, the choice is always yours when it comes to Xfinity!
Frequently Asked Questions (FAQs)
1. Is the PBS channel on Xfinity?
Yes, the PBS channel is available on Xfinity. Simply choose an Xfinity TV plan for your home and get instant access to PBS with all plans. You can enjoy it as it is, and even on the go with the Xfinity TV app.
To explore Xfinity TV packages in your area or to upgrade your plan, reach out to Xfinity customer service at 844-207-8721.