Table of Contents
Syfy was originally launched as the Sci-Fi Channel in 1992, and the name was later shortened to Sci-Fi, styled as SYFY for a more futuristic approach. This channel is owned and operated by NBCUniversal and offers a wide selection of TV shows and movies specializing in the fantasy, horror, and science fiction genre.
Syfy is known for its movies practically built for cable, along with miniseries and fuller TV shows. Under NBC, Syfy not only offers a greater variety of TV shows and movies but also serves as a network to broadcast the overflow of sports entertainment from other channels in its family. Popular sports programming on the channel includes wrestling (WWE) and the Premier League.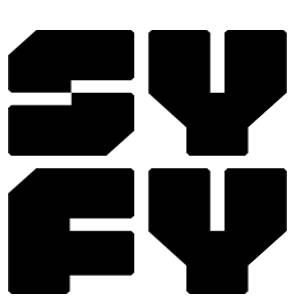 How to Get Channel Syfy on Xfinity?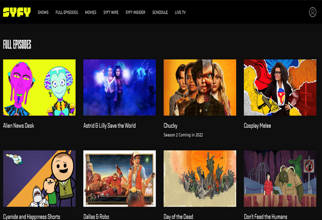 Xfinity TV plans get you affordable entertainment at your convenience. Make your selection from the 3 available plans in all regions. For those who prefer streaming over traditional TV, TV Choice from Xfinity is the perfect fit for a limited live TV experience.
When it comes to Syfy on Xfinity, the cable network is available with some of the most popular Xfinity TV plans, but not all. If you do want this channel in your plan, you can choose to go for Popular TV with its 125+ channels or Ultimate TV boasting over 185 channels. No matter what you get from the two, you can rest assured that SYFY would be included with both.
What Channel is Syfy on Xfinity?
While Syfy is available on Xfinity, the channel number of it usually varies between locations. This is simply how Xfinity by Comcast operates its networks and is not anything to fret about. If you do want to know about a certain channel number on Xfinity TV, you can check the X1 on-screen channel guide and find it on that, or ask your Xfinity voice remote to help you search for it.
Let us take a look at the channel number of Syfy on Xfinity in some areas with high Xfinity availability. If you cannot find your area in the list, you can look for it by putting your address into this tool.
| City/State | Bravo Channel# |
| --- | --- |
| Denver, CO | 48 |
| Houston, TX | 60 |
| San Francisco, CA | 71 |
| Chicago, IL | 160 |
| Miami, FL | 68 |
| Newberry, SC | 42 |
| Westminster, MD | 40 |
| Bristol, CT | 52 |
| Rostraver Township, PA | 127 |
| Atlanta, GA | 74 |
What Can I Watch With Syfy Channel on Xfinity?
SYFY offers a good variety of TV shows and movies, especially to those who enjoy science fiction, horror, and fantasy programming. Here is a short list of some of the movies & TV shows you can enjoy watching on the Syfy channel with Xfinity.
Movies
✓ 47 Ronin
✓ Assassin's Creed
✓ Conan the Barbarian
✓ Robin Hood
✓ Underworld
✓ Dead in the Water
✓ Truth or Dare
✓ Beneath
✓ The Boy
TV Shows
✓ 47 Ronin
✓ Chucky
✓ The Ark
✓ The Twilight Zone with Jordan Peele
✓ Battlestar Galactica
✓ Face Off
✓ Day of the Dead
✓ Killjoys
✓ The End is Nye
You can enjoy all of these premium shows and movies on Xfinity TV or take your entertainment with you wherever you go with the Xfinity TV app.
Best Perks to Enjoy with Xfinity TV
As a new customer, sometimes it is difficult to understand the depth of value that your provider offers. If you are an Xfinity TV customer, we have made it easier for you to understand the X1 here. Let us take a look at some of the choicest perks that you get to enjoy with Xfinity TV, that also add great value to your plan.
Get all your favorite streaming apps directly on your TV screen with the integrated streaming feature that comes with X1
Enjoy fun and exciting recommendations by the system depending on your search and watch history so you can watch more of what you like most
Dedicated TV Zones are available and make some entertainment even more appealing such as the kids and sports zone. Customize your zones exactly how you like them!
Good parental controls that are easy to setup and can filter unfitting content from kids and limit TV surfing. Plus, some apps can also be locked via parental controls on the X1
The Xfinity voice remote comes with an award-winning service that connects not only to your TV but also to the Xfinity Smart Home Now voice your commands and watch the magic unfold in your home, all from your couch!
The Xfinity DVR can record up to 5 shows at the same time and has a cloud storage of 500+ GB
Download and use the Xfinity Stream App on any device you want. It gives you instant access to live TV, your DVR recordings, and a rather huge library of on-demand content to enjoy, no matter where you are.
Conclusion
Well now that you know the channel number you need to tune into for the Syfy channel on Xfinity, and also some popular movies and TV shows to binge-watch, you are all set to enter the world of entertainment. And, if you wish to expand your entertainment options with Xfinity TV add-ons, get in touch with Xfinity customer service at 844-207-8721
Frequently Asked Questions (FAQs)
Is the SYFY channel on Xfinity?
Yes, the SYFY channel is available on Xfinity with Popular TV and Ultimate TV plan. If you get either one of these plans, you can enjoy watching all of the fun programming offered on the channel. For more information about Xfinity TV plans and channel lineup, please call 844-207-8721.
What Channel Number is SYFY on Xfinity?
The channel number of SYFY on Xfinity varies quite a bit between locations. For example, in Denver, CO, Syfy is broadcast on 48, but in Houston, TX it airs on 60. For this reason, you will have to find out the channel number for your address by using your ZIP code.