The grass is always greener on the other side. You might have cut the cord and switched to a streaming service, but chances are you miss all the channels that came with the cable. We feel your pain and we're here to help.
The cutting cord doesn't necessarily mean that you won't be able to watch TV. There are a number of video streaming TV services that allow you to watch TV live over an internet connection. But, just like no cable provider delivers all the channels, the same applies to live TV streaming services.
Some live TV streaming services are great for sports fans offering a multitude of sports channels, while others focus on entertainment. There are some that try to balance the news, sports and entertainment needs of people and are a great addition to any household.
Whatever you need, we're confident there's a streaming service out there for you. We've curated a list of the best streaming TV services we're sure you'll find interesting.
Bear in mind though, ditching cable for streaming TV providers does not mean your bill would decrease. Depending on which devices you have, and which package you choose, you could end up paying more money than before. But, then again, not everyone switches to streaming services to save money. If you're one of those people, then this list is sure to excite you.
Difference Between Livestreaming and On-Demand Streaming
A lot of people get confused between live streaming and on-demand streaming. As the word live streaming suggests, the program you're watching is live, or at least being aired on TV right now; the way it is when you would watch cable or satellite TV, except you, 're streaming it over the internet service.
On-demand shows, on the other hand, are shows or movies you can watch anytime regardless if they're on the air right now or not.
Best Live TV Streaming Service 2020
News, Entertainment, Sports and More
Not all streaming services offer broadcast channels on their plans, like Netflix. But, most of the services do. To ensure you get the best deal, you should check out which services offer which channels in your area. The channels offered by services like YouTube TV, Hulu Live TV, and others vary from area to area. That in no way means that you can't enjoy your favorite channels, you just have to find the right service that meets your needs.
There are some services that are not dependent on location. Philo, for one, allows you to stream a few of the popular channels like AMC, Food Network, HGTV, Animal Planet, Nickelodeon, and Travel Channel from anywhere in the US. These services also allow you to save your favorite series or episodes to DVR storage to watch at your leisure. Streaming channels also give you access to content never before seen on TV in its on-demand service.
News channels are an extremely important addition to any household. While these days it may not be the primary tool used by people to keep on top of things, if you want live coverage of not just national but international events, they're a must-have. You must make sure to choose a live TV streaming service that offers commercial broadcast affiliates like ABC, NBC, CBS, and Fox, but also cable news channels like CNN, CNBC, MSNBC, and BBC America if you want full news coverage. Some services also offer channels based outside the US, like Al Jazeera, though you'll have to pay extra to get them. Then again, we think it's worth it.
YouTube TV
If you're considering cutting the cord, and want the best of live TV streaming services without saying goodbye to all the channels you love, YouTube TV is what you need. At $49.99 you get an impressive range of news, sports, and entertainment channels including Fox, CNN, NBC, ESPN, ABC, CBS, and, AMC. Recently, content from the Discovery network, HGTV, Animal Planet, Food Network, and Travel Channel was added to the service which we're sure you'll enjoy.
The channel lineup is heavy on sports so it's a great option if you're a sports fan. If you want entertainment, it's not the best deal but it covers most of the channels you're probably gaga about. Then again, you also get access to YouTube Premium which has a value of $12.00 on its own. With all the original shows and movies you can watch, we're sure you'll be entertained.
You get more than 70 channels in the package, but if you want more, you can add on channels like Showtime, Starz, and NBA League Pass among others. The price of each channel varies. For example, you can get Showtime for $7.00, but NBA League pass will cost you $40.00.
YouTube TV can stream up to three devices at a given time and the unlimited DVR allows you to record as many shows as you want at the same time, without ever worrying you'll run out of storage. It is supported by a range of devices including Apple TV, Google Chromecast & Chromecast Ultra, Roku Players & TVs, Xbox One, Xbox One S and Xbox One X, Cube and TVs as well as Amazon Fire TV Stick.
If you think, however, that it'll be cheaper than traditional cable TV then you'd be mistaken. Then again while $49.99 isn't low by any chance, the only extra charges you'll be paying our taxes so it's a great bargain.
If you feel that the channel lineup is still lacking, you can fill the gap by subscribing to Philo. It carries most of the channels streaming services do not include. It costs an additional $20.00 a month but if these channels matter to you, you won't feel any impact on your pocket.
Philo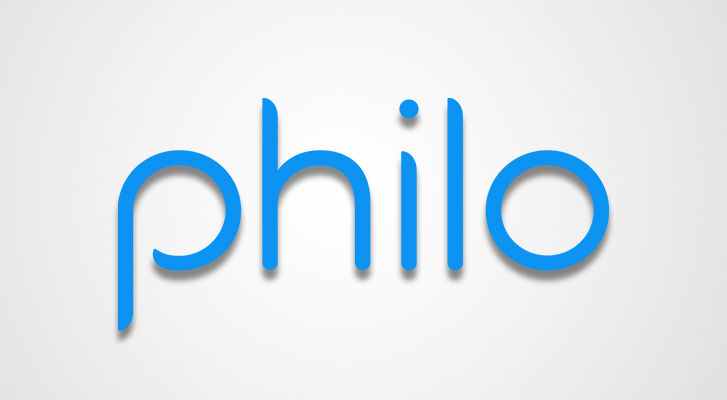 This live TV streaming service's main focus is entertainment. In $20.00 a month, you can stream 58 channels including AMC, Cooking Channel, Animal Planet, BBC America, BET, Comedy Central, Discovery Channel, and HGTV among others.
It offers few new or sports channels so if all you're only looking for entertainment Philo is the live streaming service for you. While it's a great service on its own, you can also use it along with your YouTube, Hulu or Sling service to fill in the missing channels.
Philo's DVR capabilities allow users to only save the entire series, not just one episode for in-demand viewing. It stores the saved content for 30 days before discarding it so while they don't advertise a storage limit, there essentially is one. However, for the price of $20 it offers quite a lot. It is also compatible with most devices which makes for a god user experience.
Hulu Live TV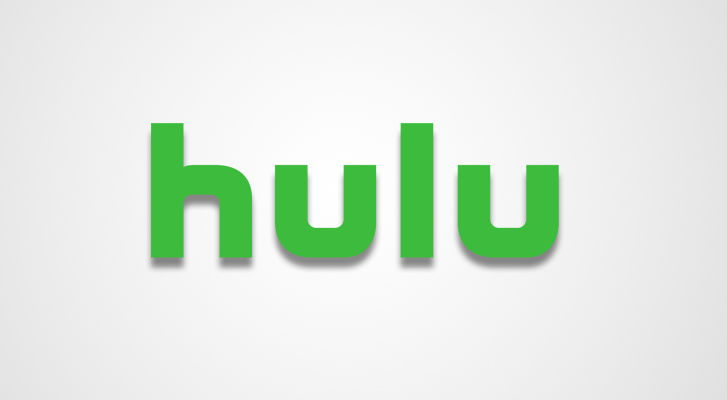 Hulu is known for its collection of dystopian dramas and cartoons, and now it's giving serious competition to Live TV streaming services in the country. For $54.99 a month you get Hulu Live TV that gives you around 60 channels. The lineup includes a majority of local channels and while you'll mostly be unable to access channels like CW depending on your location, the on-demand library more than makes up for it.
The live TV streaming service is great for sports fans that are treated to channels like ESPN, FOX Sport, NBC Network, TNT and TBS. But, favorites like MLB, NHL pro sports networks, NBA and NFL will not be available. There are a lot of popular channels like Animal Planet, AMC, Nickelodeon and Discovery that are also missing so if you're considering getting Hulu, you should look up the channel lineup before signing up.
The DVR is also very limiting. It allows you to store 50 hours of content and you can only store entire series, not single episodes. On top of that, you can't fast forward the show unless you get the enhanced Cloud DVR which is priced at $9.99/mo.
Given the price point, Hulu gives you one of the best live TV streaming experience. And, considering the original Hulu content you can view it is a good deal.
Hulu Live TV is compatible with Android TV, Amazon Fire TV, Apple TV, Nintendo Switch, Google Chromecast, Xbox and Roku.
Sling TV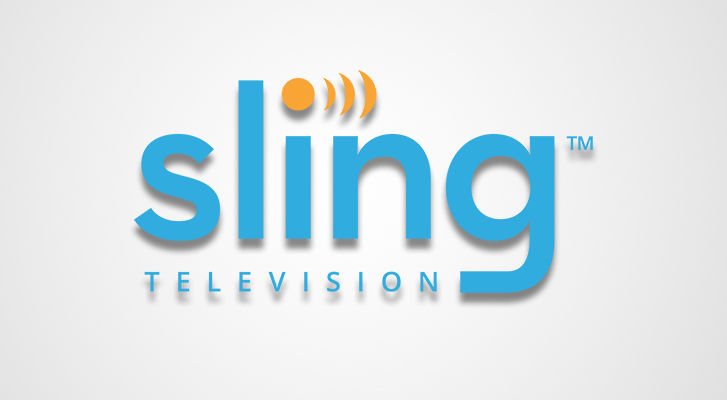 If you're on a budget and looking for options that truly rid you of the high costs that come with maintaining a cable TV, Sling TV is your best bet.
At $25.00 a month, the Sling Orange package gives you 31 channels while Sling Blue gives you 44 channels. If you're a casual viewer that needs to keep up with news and just wants to kill a little time, these packages are perfect. If you want a little more, you can subscribe to Sling Orange & Blue which gives you 47 channels at $40.00 a month. It contains all the major sports networks like the NFL Network as well as a few college sports channels.
If your inner fan is still not satisfied, you can add on channels. For an additional $10.00 a month you can add NFL RedZone, NHL Network and NBA TV.
It's also compatible with a range of devices including Amazon Fire TV, Apple TV, Air TV Player, Xbox, Android TV, Google Chromecast, Roku, and Xiaomi.
While Sling offers a great channel lineup, it does not include many of the local channels. Another reason why many people report bad experiences using the streaming TV service is that if you're not careful, you could end up paying $5.00 per month for add on channels like MTV. These costs really add up and the budget-friendly option could end up costing you way more than what you bargained for.
AT&T TV NOW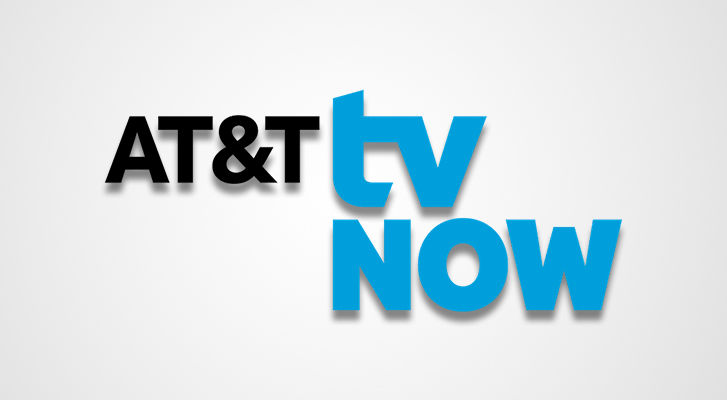 AT&T's TV Now was quick to launch its DIRECTV in the market and while it's here, it's nothing to write home about. If you have used its cable service before then you'll find it comforting. Also if you're heading towards the cord-cutter route to rid yourself of all the additional devices and hoopla, this is a good option.
The AT&T TV Now channel guide is identical to that offered by DIRECTV satellite. It has most of the channels and on-demand movies you would want, but the pricing of the package is problematic. The Plus package starts at $65.00 a month and includes only 45 channels. Most would opt for the Max Package that offers 60 channels including the coveted HBO at $80.00. Compared to these, the Select package by its satellite counterpart gives you 155 channels for $59.99 a month. You might as well subscribe to their satellite service.
The streaming TV service also doesn't give you the best live streaming experience. The interface is clunky and it does feel like it was hastily put together. But if you're one of those that are tired of all the devices that come with traditional cable service, this would suit you.
It's compatible with Amazon Fire TV, Apple TV, Android TV, Roku, and Google Chromecast.
AT&T Watch TV
AT&T is not one to be ignored though. WatchTV is the ultra-cheap alternative to all live TV streaming services out there.
For just $15.00 per month, you get 35 channels including AMC and HGTV that are not even available on AT&T TV Now service. There's no contract binding you and you can add on your favorite channels. Admittedly they are pricey; HBO subscription costs an additional $17.99, but you can always binge on holidays before canceling them and returning to the $15.00 basic package. It also has a user-friendly interface and is available on most streaming platforms.
Just like Sling TV, WatchTV too is missing quite a few channels. It lacks sports channels and apart from CNN is also missing news channels! But for $15, it is quite a bargain. If you have an AT&T wireless plan, you can get it for free. For more details you can call AT&T customer service at 855-925-2541.
Stream Your Favorite Sports Live!
Your cable provider has no hold over which sports you watch, nor when. Streaming services are quite efficient in catering to the sports fan inside you. It's unlikely that you'll find a service that includes all the major league channels or for that matter regional sports channels, but they also won't disappoint. Just make sure, however, that the channels you need are part of the package.
Our top picks for these are FuboTV and PlayStation Vue (discontinued). They can give you exactly what you want. Before you sign up with either one, make a list of your favorite channels and verify them against the list of channels offered by each service. Make sure you also get access to affiliate broadcast channels like Fox, CBS, and NBC as many games air on them as well. Bear in mind though that streaming, like cable TV, does not save you from coverage blackouts or local market restrictions.
Some live TV streaming services also allow you to watch shows from the start. AT&T and FuboTV, for example, let you watch games that aired some time ago so that you're all caught up with the competition. These features are only available on specific channels, however.
We're guessing you'd also want the best streaming quality and for that FuboTV is a great option. It broadcasts certain events in 4K. YouTube TV supports 1080p live streams so if it meets your channel requirements, you should seriously consider signing up with their service.
If you are a hardcore NFL fan, you'd be disappointed to learn that some services don't offer it at all, or when they do it costs a lot. Worry not, you can always mix and match some apps and services. You can effectively design your perfect package. To get NFL, you can easily pair a streaming service with the NFL or Yahoo Sports apps. They let you watch Thursday Night Football, Sunday Night Football, and Monday Night Football free of charge. If you subscribe to Amazon Prime, Thursday Night Football games are free for you.
PlayStation Vue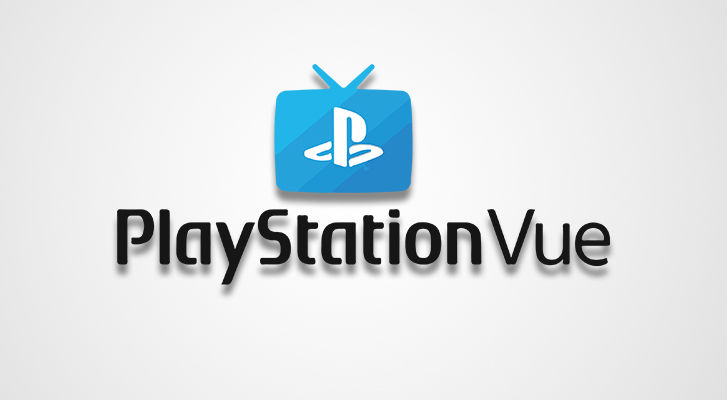 Note: Unfortunately, PlayStation Vue Service has been discontinued effective January 30th, 2020
If you love sports, you'll find that PlayStation Vue is most suited for you.
It offers up to 80 channels, including an impressive lineup of sports channels, but it is rather pricey. Its cheapest plan starts at $49.99 per month which is equal to the peak price of most live streaming TV services. So, if you thought cord-cutting would help you save bucks you might want to steer clear of PlayStation Vue. On the other hand, it is one of the only live TV streaming services that caters so well to sports fanatics. You get ESPN 1 and 2, FOX Sports 1 and 2, and NBC Sports Network in all of the packages. If you are willing to spend more, you can get MLB Network, Olympic Channel, NBA TV, CBS Sports Network, NFL Network, NHL Network, and a number of regional sports networks.
Its Multi-View ability though takes the cake. It is the only live TV streaming service that lets you watch three games on a screen simultaneously.
On the downside, its DVR poses a problem. While it gives you free unlimited cloud storage, it is only for 28 cyclical days. Since that's not enough time to view the stored content, they might as well have said limited storage. The service also lacks a lot of popular channels like Comedy Central, Paramount Network, Nickelodeon and MTV and adding these could further increase your monthly bill.
As far as compatibility goes, it won't work on XBOX or Nintendo, but apart from these, you're good to go. You can open it on a web browser, in an app, smart TVs, phones, Amazon Fire TV, Apple TV, Android TV, Google Chromecast, Roku and of course PlayStation 3 and 4.
FuboTV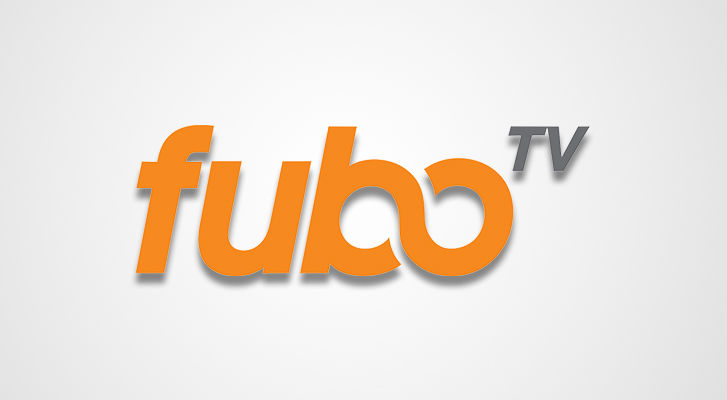 If PlayStation Vue doesn't cut it, you can always subscribe to FuboTV. It's a little pricier than Vue at $54.99 a month, but it has its benefits.
The starting package includes 90 channels that cover news and entertainment along with sports. Their sports lineup includes CBS, NBC FOX, NBA TV, NFL Network, as well as Univision and beIN network allowing you to watch international games with ease. It does not have ESPN however, so if that is a must-have for you, you'd do better to look elsewhere.
Its entertainment lineup includes Food Network, National Geographic, AMC, SYFY among others. Discovery and Viacom were recently added to the list. You also get a lot of on-demand movies and shows which we're sure will keep you happy.
If you want more, you can add more channels. Sports Plus costs an additional $8.99 a month while Adventure Plus costs $4.99 a month. We'd recommend though that you subscribe to Fubo Extra in that case. For an additional $4.99 you get 35 more channels.
The best part about FuboTV is its DVR capabilities. Granted, it only allows 30 hours of recording space, to begin with, its lookback and Start over features make it worth it. Lookback allows you to watch any show, up to 72 hours after it was aired, that you might have missed while Start over allows you to watch the current shows right from the start.
Want More Options?
We refrained from including options that include single channels like ESPN or CBS All Access as they cannot possibly give you the cable experience you want. But, if you want to supplement your package and fill in the missing channels, they are worth considering. If you're interested in Thursday Night Football, Amazon Prime Video can be a good addition. Similarly, MMA enthusiasts could get great work out of Dazn.
Philo is a great option, both in addition to a package and independently. But there are other options out there too.
Pluto TV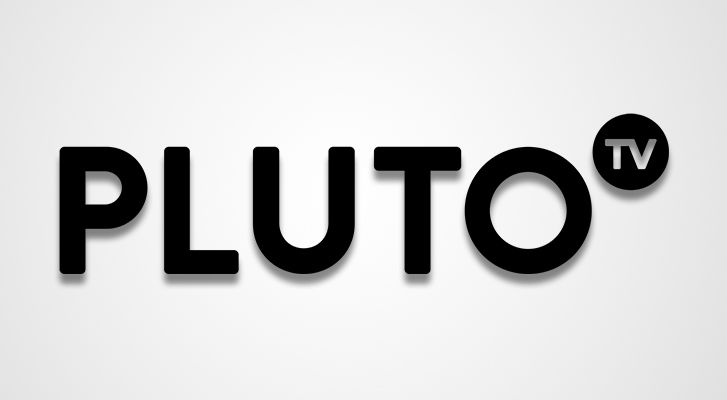 Free is always good, right? Pluto TV costs nothing and if you're adamant about watching live TV without paying, Pluto TV is your best legal alternative.
The programming is very limited, however. Most of the 190 channels it offers are ones you've never even heard of, but then again channels like CBSN, CNN, and NBC News more than make up for it. Its entertainment channel lineup includes favorites like Comedy Central and MTV giving you a great cable experience. There isn't much on offer for sports fans you can always mix and match a little.
Pluto TV also doesn't offer DVR capabilities or a great app, but for no cost at all, it's already giving away more than one would've thought. It has a small library comprising movies that you can watch on-demand and since it doesn't require an account, you can stream across all your devices.
On the downside, the content is not available in HD. You can stream in sub-HD and at 30fps at most.
PlutoTV is not the only free option out there. Look into free ad-supported services like IMDB FreeDive, Sony Crackle, and Roku Channel. You won't be disappointed.
Amazon Prime Video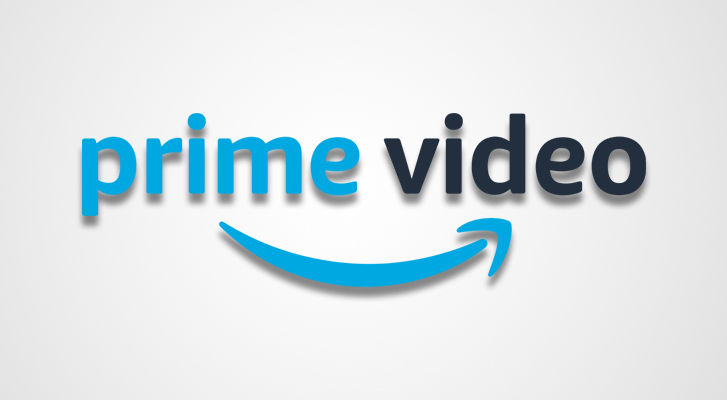 Amazon Prime Video offers some limited options. You can, of course, watch Thursday Night Football or original shows like The Marvelous Mrs. Maisel. This is in the way an alternative to cable TV but with premium channels like HBO and Showtime on offer, you can get by. You can sign up for $2.99 a month for the first six months.
Other Services:
Disney Plus is one of the biggest streaming services with tons of content. For $6.99 a month you watch movies and shows in its library as well as some original content like Star Wars-universe-set Mandalorian.
Vudu/Movies Anywhere allow you to watch even newly released movies.
Netflix is priced between $8.99 and $15.99 a month and its curated list of shows and original content makes it one of the best streaming services. While live TV is not something it can replace, it can ensure you're entertained. In the same vein, HBO NOW which costs $15.00 a month offers entertainment on-demand.
If you're looking for free stuff you must get Tubi. This underrated streaming app gives you access to 50,000 licensed movies and shows on-demand. The tons of content it offers dwarfs Netflix and Prime Video. Yes, the content is mostly old but we're sure it'll keep you entertained.
Go Old School with Antenna and Tuner
If all these options still don't cut it, try your luck with an antenna. Hook-up an indoor antenna to your set-top box and voila, you have a free TV. You can access all the local channels in the area. You can get one for around $10.00.
If you connect it to a DVR, like TiVo Bolt OTA, you can even store your shows and watch them according to your own schedule. If you combine it with Hulu or Netflix, the live streaming service experience will hardly dent your wallet.
In case of some popular events, like Super Bowl or even political debates, you can stream from the organizer's website to keep up to date. You'll be able to get by without having to spend anything.
Completing the Checklist: DVR and App
All the streaming services offer certain DVR capabilities. Depending on your preferences, some DVR options might make watching TV impossible. If you like to save your episodes to watch at odd hours, DVR is a must. Then again some games occur at unconventional times that don't match your schedule or you might be tired of breaking fights over TV time, in which case DVR is a Godsend.
Ideally one looks for the maximum recording storage and multiple download streams but it differs from person to person, family to family. Check the DVR capabilities of the streaming service before you subscribe to one.
When you're considering getting the best streaming service, you should evaluate which platforms you use most. Streaming services are compatible across multiple devices and don't require additional hardware. You can access your favorite shows on your mobiles, web browsers, smart TVs and game consoles. While streaming services are most likely compatible with the devices at your home, it doesn't hurt to check. PlayStation Vue, for example, is unlikely to work on XBOX and Nintendo and if these are the primary devices you use, you shouldn't go for Vue.
To make an informed decision on which service to commit to, search for free trials. To get an idea of the service you'll get in your area, we'd recommend that you go for one that offers a trial. Most services offer trials so it shouldn't be that difficult.
If you're wondering if you can get the cable experience through live streaming services, the answer is no, but it does come close!
Take some time to analyze which channels you watch regularly and which shows you must watch live. These factors will help you simplify your demands and make them easier to manage. You can't be everywhere at once nor watch all the shows, and luckily you don't have to.
On-demand services open you to a world of possibilities. You can watch them anytime at your convenience. Times are changing and it's their original shows that are the talk of the town now. So really, streaming services are the future and you might as well embark on the journey.