AT&T stands tall as one of the largest internet providers in the U.S. The Federal Communications Commission (FCC) data shows AT&T provides internet services to more than 40% of the U.S. population. Today it has built a reputation for itself―as one of the fastest yet affordable fiber internet provider.
Fiber internet is however one of the many service types AT&T has to offer. Hybrid high-speed internet (IPBB) is its more widely available wireline service. Fixed Wireless covers the ground in areas where wired internet from AT&T is not easily reachable. And, AT&T Wireless covers nearly the entirety of the U.S. population, and gives access to cutting edge 5G. For each service type, AT&T utilizes an advanced network infused with the latest in technology so as to deliver promised speeds to users.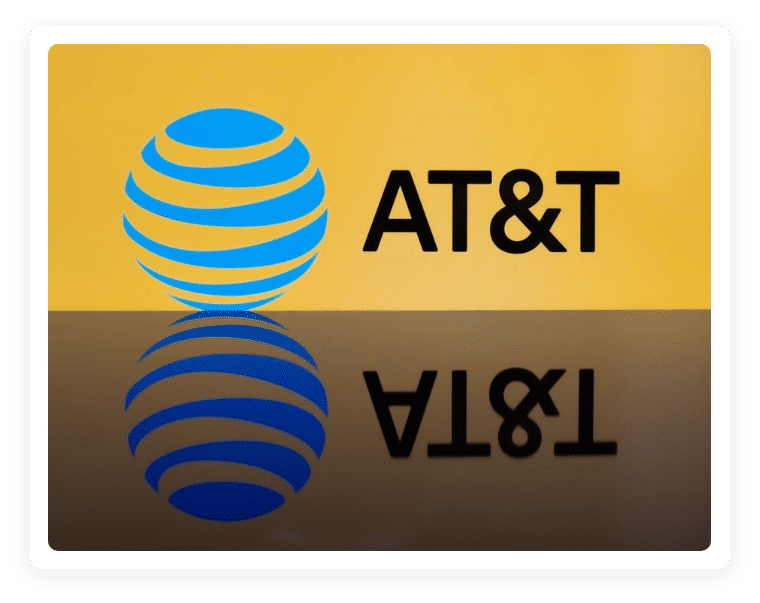 The AT&T Fiber service is built on a 100% fiber optic network, delivering excellent internet speeds to residential users. While its IPBB network exhausts at 100 Mbps, AT&T Fiber delivers speeds as high as 5 Gigabit!
Even though wired internet from AT&T is accessible in 21 states, its IPBB counterpart has far higher reach. However, AT&T is bent on quickly expanding its Fiber service across 30 million customer locations before 2026. Currently, AT&T Fiber coverage wraps up over 24 million locations across the U.S., inclusive of 4 million business locations, in over 100 metro areas. Meanwhile, Hyper-Gig Fiber is already available across 7 million customer locations of their vast footprint, and AT&T is currently in the works to spread the reach of its multi-gig capable network. AT&T Fiber's progress in terms of area expansion and higher speed accessibility bodes well for the future of fiber broadband market.
So, let's find out more about which cities/states and metro areas is AT&T Fiber available in. Once you spot your city on the list, take a look at the full range of value-packed AT&T Fiber plans that deliver super-fast equal download and upload speeds, and let you enjoy 4K UHD video streaming!
Some Recent AT&T Fiber Expansions You Need to Know About!
While AT&T Fiber is still available in only select locations of its 21-state service area, there are some rigorous efforts being made to make it even more vastly available. Some recent and prominent steps taken by AT&T for expanding its fiber coverage include:
As the largest Fiber provider in the U.S., AT&T covers about 32% of its national footprint with the fiber optic network. And, since AT&T Fiber is available in limited areas, getting access to it depends totally on where you live today.
If you are located where the in-demand service is accessible, finding the right AT&T fiber internet plan for your home is not all that difficult. All you need to do is reach out to AT&T Customer Service representatives at 855-925-2541, and choose from any of its plans: AT&T Fiber 300, 500, 1 Gig, 2 Gig, or 5 Gig. The sales support team is available around the clock and is well-trained to provide you the necessary information.
If however your neighborhood does not fall under the AT&T Fiber coverage, you may check out its hybrid-DSL (IPBB) plans with speeds up to 100 Mbps. These high-speed internet plans come with similar features ― such as a robust internet security suite, advanced Wi-Fi equipment, and no mandatory annual contract!
AT&T Fiber is revolutionizing the average American's internet experience. Delivering phenomenal speeds in parts of 21 states, AT&T Fiber has made streaming, elite gaming, and media sharing a breeze for users. Below is a listing of the 21 states that depict the AT&T service footprint ― and Fiber coverage is available across parts of all.
Due to its limited coverage, you will find AT&T Fiber in select cities. Fiber-powered cities in its 21-state service area are listed below. You will find excellent AT&T Fiber coverage in Texas, Wisconsin, Ohio, and California.
Adamsville
Adger
Alabaster
Albertville
Alex City
Alexander City
Alexandria
Anniston
Arley
Athens
Auburn
Axis
Bakerhill
Bay Minette
Berry
Bessemer
Big Cove
Birmingham
Bluff Park
Brighton
Brookside
Brownsboro
Bucks
Cahaba Heights
Cahaba Hts
Calera
Center Point
Centreville
Chelsea
Chickasaw
Chunchula
Clanton
Coalburg
Coaling
Coker
Columbiana
Cottondale
County Line
Crane Hill
Crestline Heights
Cullman
Cusseta
Daphne
Deatsville
Decatur
Dixiana
Dodge City
Dolomite
Eight Mile
Elkmont
Elmore
Ensley
Eufaula
Fairfield
Fairhope
Florence
Forestdale
Fort Mc Clellan
Fort Mitchell
Fultondale
Gadsden
Gardendale
Glencoe
Good Hope
Guntersville
Gurley
Hampton Cove
Harpersville
Hartselle
Harvest
Hayden
Hazel Green
Heflin
Helena
Hokes Bluff
Homewood
Hoover
Hueytown
Huntsville
Indian Springs
Irondale
Jacksonville
Jasper
Killen
Kimberly
Laceys Spring
Lake View
Lexington
Loxley
Madison
Magazine
Mathews
Maylene
Mc Calla
Meadowbrook
Mentone
Meridianville
Midfield
Millbrook
Mobile
Montevallo
Montgomery
Morris
Mount Olive
Mountain Brook
Mulga
Muscle Shoals
New Market
Northport
Oak Grove
Ohatchee
Opelika
Owens Cross Roads
Oxford
Pelham
Phenix City
Pike Road
Pinson
Pleasant Grove
Prattville
Prichard
Rainbow City
Range
Saint Florian
Salem
Saltaire
Saraland
Satsuma
Seale
Semmes
Sheffield
Shelby
Shoal Creek
Smiths Station
Southside
Spanish Fort
Springville
Stapleton
Sterrett
Stockton
Sumiton
Sylacauga
Sylvan Springs
Taladga Springs
Talladega
Tanner
Theodore
Toney
Toxey
Trafford
Triana
Trinity
Tuscaloosa
Tuscumbia
Valley
Vance
Vredenburgh
Waldo
Warrior
Waverly
Weaver
West Blocton
Westover
Wetumpka
Whistler
Wilmer
Wilsonville
Woodstock
Woodville
York
Alexander
Barling
Batesville
Bauxite
Benton
Bentonville
Bethel Heights
Blytheville
Bonanza
Bono
Bryant
Cammack Village
Cave Springs
Centerton
Conway
Dardanelle
Driver
Elkins
Fayetteville
Fort Smith
Fountain Lake
Frenchmans Bayou
Georgetown
Gravel Ridge
Haskell
Hensley
Hot Springs
Hot Springs National Park
Jacksonville
Jonesboro
Kensett
Lake Hamilton
Little Flock
Lowell
Mabelvale
Magness
Maumelle
Mayflower
Norphlet
North Little Rock
Paragould
Paron
Rison
Rogers
Roland
Scotland
Searcy
Sedgwick
Shannon Hills
Sherwood
Springdale
Thida
Traskwood
Van Buren
Wheeler
Adelaide
Agoura
Agoura Hills
Agua Dulce
Alameda
Albany
Alhambra
Aliso Viejo
Altadena
Alviso
American Canyon
Anaheim
Antelope
Antioch
Aptos
Arboga
Arcadia
Arleta
Arrowhead Farms
Atascadero
Atherton
Atwater
Auburn
August F. Haw
Azusa
Bakersfield
Balboa
Balboa Island
Baldwin Hills
Banta
Bay Point
Bear Valley Springs
Bell
Bell Canyon
Bell Gardens
Bellflower
Belmont
Benicia
Berenda
Berkeley
Beverly Hills
Birds Landing
Bishop
Blackhawk
Bloomington
Bonita
Bonny Doon
Bonsall
Box Canyon
Brea
Brentwood
Briones
Brisbane
Broadmoor Village
Broderick
Bryte
Buena Park
Burbank
Burlingame
Butte Valley
Byron
Calabasas
California City
Camarillo
Cameron Park
Camp Pendleton
Campbell
Canoga Park
Canyon
Canyon Cntry
Canyon Country
Capistrano Beach
Capitola
Capo Beach
Cardiff
Cardiff By The Sea
Carlsbad
Carmel
Carmel By The Sea
Carmichael
Carson
Castaic
Castro Valley
Century City
Ceres
Chalfant
Chalfant Valley
Chatsworth
Chico
Chino
Chino Hills
Chowchilla
Chula Vista
Citrus Heights
City Of Industry
City Ranch
Clayton
Clovis
Cohasset
Colfax
Colma
Colton
Colusa
Commerce
Compton
Concord
Cool
Corona
Corona Del Mar
Coronado
Corral De Tierra
Corralitos
Corte Madera
Costa Mesa
Cotati
Coto De Caza
Covina
Cowan Heights
Crockett
Crows Landing
Crystal City
Cudahy
Culver City
Cupertino
Cypress
Daly City
Dana Point
Danville
Davis
Del Mar
Del Rey Oaks
Del Sur
Delano
Denair
Dinuba
Discovery Bay
Dixon
Dockweiler
Dove Canyon
Downey
Dublin
Eagle Rock
East Los Angeles
East Palo Alto
East Rancho Dominguez
Eastvale
Eden Valley
El Cajon
El Centro
El Cerrito
El Dorado Hills
El Granada
El Macero
El Monte
El Segundo
El Sobrante
El Toro
Elk Grove
Elverta
Emerald Hills
Emeryville
Encinitas
Encino
Escalon
Escondido
Etiwanda
Fair Oaks
Fairfax
Fairfield
Fallbrook
Farmersville
Firestone Park
Firestone Pk
Flintridge
Folsom
Fontana
Foothill Ranch
Foothill Rnch
Foster City
Fountain Valley
Fountain Vly
Freedom
Fremont
French Camp
Fresno
Friant
Fullerton
Galt
Garden Grove
Gardena
Glassell
Glassell Park
Glen Ellen
Glendale
Gold River
Grand Terrace
Greenbrae
Hacienda Heights
Half Moon Bay
Hanford
Hansen Hills
Harbor City
Hawthorne
Hayward
Hazard
Hercules
Heritage Ranch
Hermosa Beach
Hi Vista
Highland
Highland Park
Hillsborough
Hilltop Mall
Hilmar
Hollister
Holly Park
Hollyglen
Hollywood
Hughson
Huntington Beach
Huntington Park
Igo
Imperial Beach
Inglewood
Iowa Hill
Irvine
Jurupa Valley
Kensington
Kentfield
Kenwood
Knights Ferry
La Canada
La Canada Flintridge
La Costa
La Crescenta
La Habra
La Habra Heights
La Jolla
La Mesa
La Mirada
La Palma
La Puente
La Verne
Ladera Ranch
Lafayette
Laguna Beach
Laguna Hills
Laguna Niguel
Lake Balboa
Lake Forest
Lake La
Lake Los Angeles
Lakeside
Lakewood
Lancaster
Larkfield
Larkspur
Lathrop
Latrobe
Lawndale
Leimert Park
Lemon Grove
Lemoore
Lennox
Leona Valley
Liberty Farms
Lincoln
Lincoln Heights
Lincoln Hts
Linda
Livermore
Lodi
Loma Rica
Lomita
Long Beach
Loomis
Los Alamitos
Los Altos
Los Altos Hills
Los Angeles
Los Banos
Los Gatos
Lost Hills
Lynwood
Madera
Magalia
Manhattan Beach
Manteca
Maricopa
Marina
Marina Del Rey
Martinez
Marysville
Mather
Maywood
Mc Clellan
Mc Farland
Menlo Park
Merced
Mill Valley
Millbrae
Milpitas
Mira Loma
Mirada
Mission Hills
Mission Viejo
Modesto
Monarch Bay
Monarch Beach
Monrovia
Montclair
Monte Vista
Montebello
Monterey
Monterey Park
Montgomery Creek
Montrose
Moorpark
Morada
Moraga
Moreno Valley
Morro Bay
Mountain House
Mountain View
Muir Beach
Napa
National City
Navarro
Newark
Newbury Park
Newhall
Newport Beach
Newport Coast
Norco
North Highlands
North Hollywood
North Richmond
North Tustin
Northridge
Northstar
Norwalk
Novato
Oakdale
Oakland
Oakley
Oakwood
Oceanside
Olivehurst
Ontario
Orange
Orangevale
Orinda
Oroville
Oxnard
Pacheco
Pacific Grove
Pacifica
Pacoima
Palmdale
Palo Alto
Palomar Park
Palos Verdes Estates
Palos Verdes Peninsula
Panorama City
Paradise
Paramount
Parlier
Pasadena
Paskenta
Paso Robles
Pebble Beach
Penngrove
Penryn
Permanente
Perris
Petaluma
Phillips Ranch
Pico Rivera
Piedmont
Pinedale
Pinole
Pittsburg
Placentia
Playa Del Rey
Pleasant Hill
Pleasanton
Pls Vrds Est
Plumas Lake
Point Mugu Nawc
Pomona
Poplar
Port Hueneme
Port Hueneme Cbc Base
Porter Ranch
Porterville
Portola
Portola Valley
Poway
Prunedale
Pulga
Pumpkin Center
Quartz Hill
Rackerby
Ramona
Rancho Cordova
Rancho Cucamonga
Rancho Dominguez
Rancho Murieta
Rancho Palos Verdes
Rancho Park
Rancho Santa Fe
Rancho Santa Margarita
Rcho Sta Marg
Redding
Redondo Beach
Redwood City
Rescue
Reseda
Rialto
Richmond
Rio Linda
Ripon
Riverbank
Riverdale
Riverside
Rncho Murieta
Rocklin
Rodeo
Rohnert Park
Rosemead
Roseville
Rosewood
Ross
Rossmoor
Rowland Heights
S Pasadena
Sacramento
Salida
Salinas
San Anselmo
San Bernardino
San Bruno
San Carlos
San Clemente
San Diego
San Fernando
San Francisco
San Gabriel
San Jose
San Juan Capistrano
San Juan Capo
San Leandro
San Lorenzo
San Luis Obispo
San Marcos
San Marino
San Mateo
San Pablo
San Pedro
San Rafael
San Ramon
San Ysidro
Sand City
Sanford
Sanger
Santa Ana
Santa Clara
Santa Clarita
Santa Cruz
Santa Monica
Santa Rosa
Santa Susana
Santee
Saratoga
Saugus
Sausalito
Scotts Valley
Seaside
Selma
Shadow Hills
Shafter
Shasta
Sherman Oaks
Shingle Springs
Silverado
Simi Valley
Sloughhouse
Solana Beach
Sonoma
Soquel
South El Monte
South Gate
South Lake Tahoe
South Pasadena
South San Francisco
Spanish Flat
Spring Valley
Stanton
Stevenson Ranch
Stockton
Storrie
Studio City
Suisun City
Sun Valley
Sunland
Sunnyvale
Sylmar
Taft
Tarzana
Tehachapi
Temple City
Thermal
Thousand Oaks
Toluca Ter
Torrance
Trabuco Canyon
Tracy
Travis A F B
Truckee
Tujunga
Tulare
Turlock
Tustin
Union City
Universal City
Upland
Vacaville
Val Verde
Valencia
Vallejo
Valley Center
Valley Glen
Valley Home
Valley Village
Van Nuys
Venice
Ventura
Vernalis
Vernon
View Park
Villa Park
Visalia
Vista
Walnut
Walnut Creek
Walnut Park
Watsonville
Watts
West Covina
West Hills
West Hollywood
West Los Angeles
West Menlo Park
West Sacramento
West Sacramento
Westchester
Westlake Village
Westlake Vlg
Westminster
Wilmington
Windsor
Windsor Hills
Winnetka
Winters
Woodland
Woodland Hills
Woodland Hls
Woodside
Woodville
Yorba Linda
Yuba City
Alafaya
Altamonte Springs
Amelia Island
Anastasia Island
Apopka
Archer
Atlantic Beach
Atlantis
Aventura
Azalea Park
Bal Harbour
Baldwin
Bay Lake
Belle Isle
Bellview
Beverly Beach
Big Pine Key
Big Torch Key
Biscayne Park
Boca Raton
Boynton Beach
Briny Breezes
Brooksville
Bunnell
Callaway
Cantonment
Cape Canaveral
Carol City
Casselberry
Chuluota
Citrus Ridge
Citrus Springs
City Of Sunrise
Cloud Lake
Cocoa
Cocoa Beach
Coconut Creek
Coconut Grove
Conch Key
Cooper City
Coral Gables
Coral Springs
Crystal River
Cudjoe Key
Cutler Bay
Cutler Ridge
Dania
Dania Beach
Davie
Daytona Beach
Daytona Beach Shores
Debary
Deerfield Beach
Deland
Delray Beach
Deltona
Dinsmore
Doral
Duck Key
Dunnellon
Eau Gallie
Edgewater
Edgewood
El Portal
Elkton
Enterprise
Fernandina
Fernandina Beach
Flagler Beach
Flamingo Lodge
Fleming Island
Forest City
Fort Lauderdale
Fort Pierce
Fountain
Fruit Cove
Gainesville
Glen Ridge
Golden Beach
Golden Oak
Golf
Gotha
Goulds
Grande Pointe
Grant
Grant Valkaria
Green Cove Springs
Green Cv Spgs
Greenacres
Gulf Breeze
Gulf Stream
Hallandale
Hallandale Beach
Havana
Haverhill
Heathrow
Hialeah
Hialeah Gardens
Hiawassee
Highland Beach
Hillsboro Beach
Hobe Sound
Holly Hill
Hollywood
Homestead
Hutchinson Island
Hypoluxo
Indialantic
Indian Harbour Beach
Indian River Shores
Inlet Beach
Islamorada
Jacksonville
Jacksonville Beach
Jay
Jensen Beach
Jonesville
Juno Beach
Jupiter
Jupiter Inlet
Jupiter Inlet Colony
Kendall
Key Biscayne
Key Colony Beach
Key Largo
Key West
Keystone Heights
Kingsley Lake
Kissimmee
Lake City
Lake Mary
Lake Park
Lake Worth
Lantana
Laud By Sea
Laud Lakes
Lauderhill
Lawtey
Lazy Lake
Lighthouse Point
Lockhart
Longwood
Loxahatchee
Loxahatchee Groves
Lynn Haven
Maitland
Malabar
Marathon
Margate
Masaryktown
Maxville
Medley
Melbourne
Melbourne Beach
Melbourne Village
Merritt Island
Miami
Miami Beach
Miami Gardens
Miami Lakes
Miami Shores
Middleburg
Midway
Milton
Mims
Miramar
N Miami Beach
Naranja
Navarre
Neptune Beach
New Smyrna
New Smyrna Beach
Newberry
North Bay Village
North Lauderdale
North Miami
North Miami Beach
North Palm Beach
Oakland Park
Ocean Breeze Park
Ocean Ridge
Ocoee
Olympia Heights
Opa Locka
Orange City
Orange Park
Orlando
Orlo Vista
Ormond Beach
Oviedo
Pace
Palm Bay
Palm Beach
Palm Beach Gardens
Palm Beach Shores
Palm City
Palm Coast
Palm Shores
Palm Springs
Palmetto Bay
Panama City
Panama City Beach
Parkland
Pembroke Park
Pembroke Pines
Pensacola
Pensacola Beach
Pine Castle
Pine Hills
Plantation
Pompano Beach
Ponce Inlet
Ponte Vedra
Ponte Vedra Beach
Port Canaveral
Port Orange
Port Saint John
Port Saint Lucie
Port St. Lucie
Princeton
Quail Heights
Redland
Riviera Beach
Rockland Key
Rockledge
Rosemary Beach
Royal Palm Beach
Saint Augustine
Saint Augustine Beach
Saint Johns
Saint Petersburg
Sand Lake
Sanford
Satellite Beach
Sebastian
Sewalls Point
South Daytona
South Miami
South Palm Beach
Southport
Spring Hill
St Augustine
St. Petersburg
Starke
Stuart
Summerland Key
Summrlnd Key
Tamarac
Tavernier
Tioga
Titusville
Town Of Nocatee
Union Park
Vero Beach
Viera
Village Of Golf
Weeki Wachee
Wekiva Springs
Wellington
West Delray Beach
West Melbourne
West Miami
West Palm Beach
Weston
Windermere
Winter Park
Winter Springs
Yulee
Acworth
Adairsville
Albany
Alpharetta
Appling
Aragon
Arcade
Athens
Atlanta
Auburn
Augusta
Austell
Avondale Estates
Ball Ground
Barnesville
Bellville
Berkeley Lake
Bethlehem
Between
Bishop
Bloomingdale
Bogart
Bonaire
Braselton
Braswell
Bremen
Bridgeboro
Brookhaven
Brooks
Brunswick
Buckhead
Buford
Calhoun
Canton
Carlton
Carrollton
Cartersville
Cataula
Cedartown
Centerville
Chamblee
Chattahoochee Hills
Clarkston
Clermont
Clyattville
College Park
Columbus
Conley
Conyers
Covington
Cumming
Dacula
Dahlonega
Dallas
Dawsonville
Decatur
Doraville
Douglasville
Duluth
Dunwoody
East Point
Eatonton
Ellenwood
Ellerslie
Emerson
Euharlee
Evans
Fairburn
Fayetteville
Flowery Branch
Forest Park
Forsyth
Fort Gillem
Fort Oglethorpe
Fortson
Gainesville
Garden City
Gillsville
Grantville
Grayson
Greensboro
Griffin
Grovetown
Hahira
Hamilton
Hampton
Hapeville
Harlem
Hephzibah
Hiram
Hogansville
Holly Springs
Hoschton
Huber
Hull
Hunter Army Airfield
Irwinton
Jackson
Jefferson
Jesup
Johns Creek
Jonesboro
Kennesaw
Kingston
Lagrange
Lake City
Lake Spivey
Lawrenceville
Leesburg
Lilburn
Lindale
Lithia Springs
Lithonia
Locust Grove
Loganville
Lovejoy
Lula
Mableton
Macon
Madison
Manor
Mansfield
Marietta
Martinez
Mc Donough
Metcalf
Midland
Milledgeville
Milner
Milton
Monroe
Monticello
Moreland
Morrow
Murrayville
Newnan
Norcross
North High Shoals
Oakwood
Oxford
Palmetto
Payne
Peachtree City
Peachtree Corners
Pelham
Perkins
Pine Lake
Pine Mountain
Pitts
Pooler
Port Wentworth
Porterdale
Powder Springs
Raymond
Rentz
Rest Haven
Rex
Ringgold
Riverdale
Rockmart
Rome
Rossville
Roswell
Rydal
Saint George
Saint Simons Island
Sandy Springs
Savannah
Scottdale
Senoia
Sharpsburg
Silver Creek
Smoke Rise
Smyrna
Snellville
Social Circle
St. Simons Island
Statham
Stockbridge
Stone Mountain
Sugar Hill
Suwanee
Temple
Thomasville
Thomson
Thunderbolt
Tucker
Tyrone
Union City
Upatoi
Valdosta
Vernonburg
Villa Rica
Walnut Grove
Warner Robins
Watkinsville
Waverly
Waverly Hall
Waycross
Waynesville
West Point
White
Whitesburg
Williamson
Winder
Winston
Winterville
Woodstock
Woolsey
Zebulon
Addison
Algonquin
Alsip
Alton
Anchor
Argo
Arlington Heights
Aurora
Bannockburn
Barrington
Bartlett
Batavia
Bates
Beach Park
Bedford Park
Belleville
Bellwood
Bensenville
Berkeley
Berlin
Berwyn
Bloomingdale
Blue Island
Bolingbrook
Bonfield
Bourbonnais
Bradley
Breese
Bridgeview
Broadview
Brookfield
Buffalo Grove
Bull Valley
Burbank
Burnham
Burr Ridge
Calumet City
Calumet Park
Campton Hills
Carbon Hill
Carmi
Carol Stream
Carpentersville
Cary
Caseyville
Centreville
Champaign
Channahon
Chicago
Chicago Heights
Chicago Ridge
Cicero
Coal City
Collinsville
Collison
Countryside
Crest Hill
Crestwood
Crete
Crystal Lake
Danville
Darien
Deer Park
Deerfield
Des Plaines
Diamond
Dixmoor
Downers Grove
Dundee
East Alton
East Dundee
East Saint Louis
Edwardsville
Elburn
Elgin
Elk Grove Village
Elmhurst
Elmwood Park
Elwood
Eola
Evanston
Evergreen Park
Fairmont City
Fairview Heights
Fiatt
Flossmoor
Forest Park
Forest View
Fox Lake
Fox River Valley Gardens
Frankfort
Franklin Park
Freeburg
Gages Lake
Geneva
Gilberts
Glen Ellyn
Glendale Heights
Glenview
Grandview
Grayslake
Gurnee
Hagarstown
Hainesville
Hampshire
Hartford
Harvey
Harwood Heights
Hawthorn Woods
Hazel Crest
Hickory Hills
Highland Park
Hillside
Hinsdale
Hodgkins
Hoffman Estates
Holiday Hills
Homer Glen
Hometown
Homewood
Hopedale
Huntley
Indian Creek
Ingleside
Irwin
Island Lake
Itasca
Jefferson Park
Jerome
Johnsburg
Joliet
Justice
Kankakee
Kenilworth
Kildeer
La Grange
La Grange Park
Lake Barrington
Lake Bluff
Lake Forest
Lake In The Hills
Lake Villa
Lake Zurich
Lansing
Lawrenceville
Leland Grove
Lemont
Liberty
Libertyville
Lincolnshire
Lincolnwood
Lindenhurst
Lisle
Liverpool
Lockport
Lombard
Long Grove
Lyons
Machesney Park
Manhattan
Manito
Marengo
Markham
Maroa
Maryville
Matteson
Maywood
Mc Henry
Medinah
Melrose Park
Merrionette Park
Mettawa
Midlothian
Millcreek
Minooka
Montgmry
Montgomery
Morton Grove
Mount Prospect
Mundelein
Naperville
National Stock Yards
New Berlin
New Lenox
Newark
Niles
Norridge
North Aurora
North Riverside
Northbrook
Northfield
Northlake
O Fallon
Oak Brk Mall
Oak Brook
Oak Forest
Oak Lawn
Oak Park
Oakbrook Terrace
Oakwood
Oakwood Hills
Old Mill Creek
Ontarioville
Oreana
Orland Hills
Orland Park
Oswego
Palatine
Palos Hills
Park City
Park Forest
Park Ridge
Pekin
Pingree Grove
Plainfield
Plano
Plato Center
Posen
Prairie View
Prospect Heights
Richton Park
Ringwood
River Forest
River Grove
Riverdale
Riverside
Riverwoods
Robbins
Rockdale
Rockford
Rolling Meadows
Romeoville
Roselle
Rosemont
Round Lake
Round Lake Beach
Roxana
Saint Charles
Savoy
Schaumburg
Schiller Park
Shiloh
Shorewood
Sidell
Skokie
Sleepy Hollow
Smithton
South Beloit
South Elgin
South Holland
South Roxana
Southern View
Springfield
Stickney
Stone Park
Streamwood
Sugar Grove
Summit Argo
Swansea
Tinley Park
Topeka
Trout Valley
University Park
Urbana
Ursa
Vernon Hills
Villa Park
Village Of Lakewood
Volo
Warrenville
Wauconda
Waukegan
Westchester
Western Springs
Westmont
Wheaton
Wheeling
Williamsville
Willow Spgs
Willow Springs
Willowbrook
Wilmette
Wilton Center
Winfield
Winnetka
Wood Dale
Wood River
Woodridge
Woodstock
Yorkville
Acton
Anderson
Arlington
Avon
Beech Grove
Bloomington
Brazil
Brownsburg
Camby
Carmel
Cartersburg
Castleton
Cedar Lake
Charlestown
Charlottesville
Charlottesvle
Chesterfield
Clarksville
Clay City
Clermont
Coal City
Columbus
Crawfordsville
Crown Point
Crows Nest
Cumberland
Daleville
Danville
Dyer
Eagle Creek
Evansville
Fishers
Floyds Knobs
Frankfort
Galena
Gary
Goodland
Granger
Greenfield
Greenwood
Griffith
Grissom Arb
Hammond
Highland
Hillisburg
Homecroft
Hope
Indianapolis
Jeff
Jeffersonville
Kokomo
Lawrence
Long Beach
Lowell
Mariah Hill
Marion
Medora
Meridian Hills
Merrillville
Michiana Shores
Michigan City
Mishawaka
Mooreland
Muncie
Munster
Navilleton
N Crows Nest
New Albany
New Augusta
Newburgh
New Castle
New Palestine
New Richmond
Noblesville
Nora
North Liberty
Notre Dame
Oaklandon
Pendleton
Pittsboro
Plainfield
Richmond
Rocky Ripple
Roseland
Rushville
Saint John
Schererville
Sellersburg
Shelbyville
South Bend
Southport
Speed
Speedway
Spring Lake
St. John
Waldron
Wanamaker
Warren Park
Westfield
West Newton
Whitestown
Whiting
Williams Creek
Woodbridge
Zionsville
Andover
Athol
Basehor
Bavaria
Bel Aire
Benton
Bonner Springs
Bucyrus
Chautauqua
Countryside
Derby
Eastborough
Edwardsville
Elk City
Fairway
Franklin
Freeport
Gardner
Goddard
Haysville
Independence
Kanorado
Kansas City
Kechi
Lawrence
Leavenworth
Leawood
Lenexa
Maize
Manhattan
Merriam
Mission
Mission Hills
Mission Woods
Ogden
Olathe
Olpe
Overland Park
Park City
Prairie Village
Rosedale
Saint George
Salina
Shawnee
Shawnee Mission
Simpson
Stilwell
Sylvia
Topeka
Waldron
Westmoreland
Westwood
Wetmore
Wichita
Windom
Winona
Allegre
Alvaton
Anchorage
Audubon Park
Balkan
Ballardsville
Bancroft
Barbourmeade
Bardstown
Beattyville
Bellemeade
Bellewood
Berry
Bloomfield
Blue Ridge Mtns
Bowen
Bowling Green
Briarwood
Broeck Pointe
Browning
Brownsboro Village
Buechel
Callaway
Camargo
Cambridge
Cerulean
Clay City
Coldstream
Corbin
Cornishville
Coxs Creek
Crestwood
Crofton
Cumberland
Cynthiana
Danville
Deatsville
Douglass Hills
Eddyville
Elkton
Elys
Fairdale
Fern Creek
Fillmore
Fisherville
Ford
Fort Campbell
Fort Knox
Fourmile
Frankfort
Georgetown
Goshen
Gray
Hadley
Harrodsburg
Hatton
Henderson
Heritage Creek
Herndon
Hickory
Highgrove
Hollow Creek
Hollyvilla
Hopkinsville
Houston Acres
Ivy Grove
Jeffersontown
Jeffersonville
Keavy
Kingsley
La Grange
Langdon Place
Lawrenceburg
Lexington
Louisville
Lynnview
Maud
Mayfield
Mc Kee
Midway
Mount Sterling
Murray
Oak Grove
Okolona
Old Landing
Orchard Grass
Owensboro
Paducah
Paris
Parkway Village
Patsey
Pembroke
Pewee Valley
Pineville
Pleasure Rdge
Pleasure Ridge Park
Plum Springs
Prospect
Richmond
River Bluff
Rockfield
Saint Joseph
Seneca Gardens
Shelbyville
Shively
Simpsonville
Smithfield
Springfield
Spring Mill
Stanton
St Joseph
Taylorsville
Trenton
Utica
Valley Station
Watterson Park
Westbend
Williamsburg
Wilsonville
Winchester
Woodbine
Worthington Hills
Abbeville
Abita Springs
Addis
Alexandria
Ama
Amite
Archibald
Avondale
Bains
Baker
Ball
Barksdale A F B
Bastrop
Baton Rouge
Belle Chasse
Benton
Berwick
Bogalusa
Bossier City
Bourg
Boutte
Bridge City
Broussard
Brusly
Buckeye
Calhoun
Camp Beauregard
Carencro
Carville
Caspiana
Chalmette
Charenton
Church Point
Clarks
Clinton
Colfax
Covington
Cow Island
Creola
Darrow
Denham Spgs
Denham Springs
Dennis Mills
Deridder
Destrehan
Deville
Dixie
Dixie Inn
Donaldsonville
Donner
Dry Prong
Dubach
Duson
Elm Grove
Elmwood
Estherwood
Eunice
Forbing
Frierson
Gonzales
Gray
Greenwell Springs
Greenwel Spgs
Greenwood
Gretna
Hammond
Harahan
Hardwood
Harvey
Haughton
Hicks
Hillsdale
Houma
Iberville
Iowa
Jackson
Jefferson
Keithville
Kenner
Lacombe
Lafayette
Lake Charles
Lakeland
La Place
Lawtell
Lecompte
Leesville
Livingston
Lockport
Longville
Loranger
Luling
Madisonville
Mandeville
Marrero
Maurice
Meaux
Meraux
Metairie
Minden
Modeste
Monroe
Montpelier
Montz
Morgan City
Moss Bluff
New Iberia
New Orleans
New Roads
Opelousas
Oscar
Pearl River
Pelican
Pineville
Plaquemine
Pollock
Ponchatoula
Port Allen
Port Sulphur
Pride
Princeton
Raceland
Rayne
Richwood
Robert
Ruston
Saint Francisville
Saint Gabriel
Saint Rose
Schriever
Scotlandville
Scott
Shreveport
Slaughter
Slidell
Spencer
Springfield
Sterlington
Stonewall
Sulphur
Terrytown
The Bluffs
Thibodaux
Tickfaw
Torbert
Ventress
Violet
Walker
Westlake
West Monroe
Westwego
Woodworth
Youngsville
Zachary
Ada
Allen Park
Ann Arbor
Argyle
Auburn Hills
Battle Creek
Belleville
Belmont
Benton Harbor
Berkley
Beverly Hills
Big Bay
Bingham Farms
Birmingham
Bloomfield
Bloomfield Hills
Bloomfield Township
Brighton
Brownstown
Brownstown Township
Bruce
Bruce Township
Buchanan
Burton
Byron Center
Caledonia
Canton
Center Line
Chelsea
Chesterfield
Clarkston
Clawson
Clinton Township
Cloverdale
Clyde
Commerce Township
Comstock Park
Dearborn
Dearborn Heights
Detroit
Dexter
Dutton
East Detroit
East Grand Rapids
East Lansing
Eastpointe
Ecorse
Fair Haven
Farmington
Farmington Hills
Ferndale
Flat Rock
Flint
Franklin
Fraser
Frenchtown
Galesburg
Garden City
Georgetown Township
Glendora
Goodison
Goodrich
Grand Blanc
Grand Haven
Grand Rapids
Grandville
Grosse Ile
Grosse Pointe
Grosse Pointe Farms
Grosse Pointe Park
Hamtramck
Harper Woods
Harris
Harrison Township
Harrison Twp
Hartland
Haslett
Hazel Park
Highland Park
Holland
Holly
Howell
Hudsonville
Huntington Woods
Independence
Inkster
Ira
Jackson
Jenison
Kalamazoo
Keego Harbor
Kentwood
Kimball
Lake Angelus
Lake Orion
Lakeland
Lansing
Lathrup Village
Lenox
Lincoln Park
Livonia
Lowell
Macomb
Madison Heights
Mattawan
Melvindale
Mi Metro
Midland
Monroe
Mount Clemens
New Baltimore
New Boston
New Haven
New Hudson
Niles
North Street
Northville
Northville Township
Northville Tw
Norton Shores
Novi
Nunica
Oak Park
Oakland
Okemos
Orchard Lake
Orion
Otsego
Parchment
Pinckney
Pleasant Ridge
Plymouth
Pontiac
Port Huron
Portage
Raisinville Township
Ray
Ray Township
Redford
Richland
River Rouge
Riverview
Rochester
Rochester Hills
Rockford
Rockwood
Romeo
Romulus
Roseville
Royal Oak
Ruby
S Rockwood
Saginaw
Saint Clair Shores
Saint Joseph
Saline
Selfridge
Shelby Township
Shelby Twp
Shoreham
Smiths Creek
South Lyon
South Rockwood
Southfield
Southgate
Sparta
Spring Lake
Springfield
Stambaugh
Sterling Heights
Sumpter Township
Superior Township
Sylvan Lake
Taylor
Topinabee
Trenton
Troy
University Center
Utica
Van Buren Township
W Bloomfield
Walker
Walled Lake
Warren
Washington
Washington Township
Waterford
Waterford Township
Wayne
West Bloomfield
West Olive
Westland
White Lake
Wixom
Wyandotte
Wyoming
Ypsilanti
Zeeland
Affton
Allenton
Antonia
Arnold
Avondale
Ballwin
Barnhart
Battlefield
Belton
Berkeley
Billings
Birmingham
Blue Springs
Branson
Breckenridge Hills
Brentwood
Bridgeton
Brookline
Brookline Station
Byrnes Mill
Cedar City
Chesterfield
Clayton
Columbia
Cottleville
Creve Coeur
Crystal City
Dardenne Pr
Dardenne Prairie
Dawn
Defiance
Des Peres
Dixon
Ellisville
Eureka
Farmington
Farrar
Fenton
Ferguson
Ferrelview
Festus
Florissant
Frontenac
Gibbs
Gladstone
Grain Valley
Grandview
Greenwood
Grover
Hazelwood
High Ridge
Houston Lake
Imperial
Independence
Jefferson City
Jefferson Cty
Jennings
Kansas City
Kearney
Kinloch
Kirkwood
Lake Lotawana
Lake Tapawingo
Lake Waukomis
Lake Winnebago
Lees Summit
Lee's Summit
Lemay
Liberty
Lone Jack
Manchester
Maplewood
Maryland Heights
New Offenburg
Nixa
Normandy
North County
North Kansas City
Northmoor
Northwest Plaza
O Fallon
Oak Grove
Olivette
Otto
Ozark
Parkville
Pleasant Valley
Poplar Bluff
Randolph
Raymore
Raytown
Republic
Richmond Heights
Riverside
Rogersville
Rothville
Saint Ann
Saint Charles
Saint Elizabeth
Saint Louis
Saint Peters
Sainte Genevieve
Sappington
Shrewsury
Smithville
Springfield
St Peters
St. Louis
Ste Genevieve
Strafford
Sugar Creek
Town And Country
Twin Oaks
University City
Valley Park
Village Of Loch Lloyd
Waldron
Weatherby Lake
Webster Groves
Wildwood
Abbeville
Aberdeen
Ackerman
Agricola
Amory
Avalon
Batesville
Bay Saint Louis
Belden
Biloxi
Blue Springs
Brandon
Braxton
Bruce
Byhalia
Byram
Canton
Carriere
Church Hill
Clinton
Coldwater
Columbus
Como
Corinth
Diamondhead
Diberville
Ecru
Egypt
Enid
Etta
Flora
Florence
Flowood
French Camp
Fulton
Gautier
Greenwood
Gulfport
Hattiesburg
Hazlehurst
Hernando
Holly Springs
Horn Lake
Houston
Jackson
Kilmichael
Kiln
Kosciusko
Kossuth
Kreole
Lafayette
Lake Cormorant
Lamar
Laurel
Learned
Long Beach
Louise
Louisville
Lucedale
Lumberton
Maben
Madison
Magee
Mathiston
Mc Cool
Mc Henry
Mendenhall
Meridian
Monticello
Moselle
Moss Point
Mount Pleasant
Myrtle
Natchez
Nesbit
New Albany
Oakland
Ocean Springs
Okolona
Oxford
Paris
Pascagoula
Pass Chris
Pass Christian
Pass Christin
Pearl
Perkinston
Petal
Picayune
Pontotoc
Purvis
Randolph
Raymond
Red Banks
Reform
Richland
Ridgeland
Rose Hill
Sanatorium
Sarah
Sardis
Sarepta
Saucier
Savage
Senatobia
Shannon
Sherman
Smithville
Southaven
Starkville
Stewart
Sturgis
Sumrall
Taylor
Terry
Thaxton
Tougaloo
Tupelo
Vancleave
Verona
Vicksburg
Walls
Water Valley
Waterford
Waveland
Waynesboro
Weir
Wiggins
Winona
Woodland
Yazoo City
Alexander
Alexander Mills
Alexis
Apex
Arden
Asheville
Bald Head Island
Balsam
Barber
Belmont
Belville
Biltmore Forest
Biltmore Lake
Black Mountain
Boger City
Boone
Bostic
Brentwood
Browns Summit
Burgaw
Burlington
Cajahs Mountain
Candler
Cape Fear
Carolina Beach
Carrboro
Cary
Castle Hayne
Caswell Beach
Chapel Hill
Charlotte
Clayton
Clemmons
Cleveland
Climax
Colfax
Collettsville
Concord
Conover
Cordova
Cornelius
Cramerton
Crouse
Dallas
Davidson
Denver
Dudley
Durham
Eagle Rock
East Flat Rock
Elon
Etowah
Fairview
Fearrington Village
Flat Rock
Fletcher
Forest City
Garner
Gastonia
Glen Raven
Goldsboro
Graham
Granite Falls
Granite Quarry
Green Level
Greensboro
Hampstead
Harrisburg
Haw River
Hazelwood
Hendersonville
High Point
High Shoals
Hillsborough
Holly Springs
Horse Shoe
Hudson
Huntersville
Iron Station
Jamestown
Kernersville
Kings Mountain
Kingstown
Knightdale
Kure Beach
Lake Lure
Laurel Park
Leicester
Leland
Lenoir
Lewisville
Lexington
Liberty
Lincolnton
Locust
Lowell
Lumberton
Maiden
Matthews
Mc Adenville
Mc Leansville
Mebane
Middlesex
Midland
Mills River
Mint Hill
Mooresville
Morganton
Morrisville
Mount Holly
Mount Olive
Navassa
Nebo
New Hill
Newton
Oak Island
Oak Ridge
Pembroke
Pikeville
Pine Level
Pineville
Pisgah Forest
Pittsboro
Pleasant Garden
Princeton
Raleigh
Reidsville
Rockingham
Rocky Point
Rolesville
Saint Helena
Salisbury
Sawmills
Selma
Shannon Plaza
Shelby
Sherrills Ford
Snow Camp
Southport
Spencer
Stanfield
Stanley
Statesville
Stokesdale
Summerfield
Swannanoa
Thomasville
Troutman
Valdese
Vale
Wake Forest
Walkertown
Waynesville
Wendell
Willow Spring
Wilmington
Winnabow
Winston Salem
Woodfin
Wrightsville Beach
Zebulon
Carson City
Crystal Bay
Dayton
Fernley
Incline Village
Las Vegas
Lockwood
McCarran
Mound House
Reno
Silverpeak
Spanish Springs
Sparks
Sun Valley
Verdi
Virginia City Highlands
Washoe Valley
Akron
Alliance
Auburn Township
Barberton
Bay Village
Beachwood
Beavercreek
Beavercreek Township
Bedford
Bedford Heights
Bellbrook
Bentleyville
Berea
Bexley
Blacklick
Bratenahl
Brecksville
Bremen
Brice
Broadview Heights
Brooklyn
Brooklyn Heights
Brook Park
Brunswick
Cambridge
Canal Winchester
Canton
Centerville
Chagrin Falls
Chardon
Cleveland
Cleveland Heights
Clinton
Columbia Station
Columbus
Concord Township
Cuyahoga Falls
Cuyahoga Heights
Darbydale
Dayton
Doylestown
Dublin
East Cleveland
Eastlake
Edgewater
Etna
Euclid
Fairborn
Fairfield
Fairlawn
Fairport Harbor
Fairview Park
Findlay
Gahanna
Galloway
Garfield Heights
Girard
Glencoe
Grandview
Grandview Heights
Grove City
Groveport
Hamilton
Hannibal
Highland Heights
Highland Hills
Hilliard
Holland
Huber Heights
Independence
Indian Springs
Jacksn Belden
Jackson Belden
Kettering
Kirtland
Lakeline
Lakewood
Lancaster
Langsville
Lewis Center
Liberty Township
Lockbourne
Louisville
Lyndhurst
Maple Heights
Massillon
Maumee
Mayfield Heights
Medina
Mentor
Mentor On The Lake
Miamisburg
Middlebranch
Middleburg Heights
Middletown
Mogadore
Moraine
Moreland Hills
Munroe Falls
Navarre
New Albany
New Rome
North Canton
North Industry
North Olmsted
North Royalton
Northwood
Norton
Obetz
Olmsted Falls
Oregon
Ottawa Hills
Painesville
Parma
Peninsula
Perry
Perrysburg
Pickerington
Powell
Proctorville
Ravenna
Reynoldsburg
Rocky River
Rossford
Shaker Heights
Shawnee Hills
Solon
Springfield
Stow
Strongsville
Sylvania Township
Tallmadge
Timberlake
Toledo
Trotwood
Union City
Uniontown
Upper Arlington
Urbancrest
Waite Hill
Washington Township
West Carrollton
West Chester
Westerville
Westlake
Whitehall
Wickliffe
Wilkesville
Williamsport
Willoughby
Willoughby Hills
Wooster
Worthington
Xenia
Youngstown
Altus
Arcadia
Bartlesville
Bethany
Bixby
Broken Arrow
Burbank
Canute
Cashion
Catoosa
Choctaw
Claremore
Collinsville
Del City
Dewar
Douglas
Edmond
El Reno
Elmer
Enid
Fair Oaks
Fairland
Forest Park
Fort Gibson
Foss
Glenpool
Guthrie
Haileyville
Hanna
Hunter
Idabel
Jenks
Jones
Lahoma
Lake Aluma
Lawton
McLoud
Midwest City
Moffett
Moore
Mustang
Nichols Hills
Norman
Okarche
Okeene
Oklahoma City
Oologah
Oscar
Owasso
Peggs
Piedmont
Prue
Sand Springs
Sapulpa
Skiatook
Smith Village
Spencer
Sperry
Stidham
Stillwater
Stonewall
The Village
Tulsa
Tuskahoma
Valley Park
Verden
Warr Acres
Wister
Woodlawn Park
Yukon
Aiken
Anderson
Arcadia
Awendaw
Batesburg
Beech Island
Belton
Belvedere
Blythewood
Boiling Springs
Brittons Neck
Cainhoy
Camden
Cayce
Central
Chapin
Charleston
Cheraw
Chesnee
Clarks Hill
Clemson
Clover
Columbia
Cowpens
Daniel Island
Darlington
Dewees Island
Duncan
Easley
Edisto Island
Effingham
Elgin
Florence
Fountain Inn
Gaffney
Gaston
Glendale
Goose Creek
Graniteville
Greenville
Greer
Gresham
Hanahan
Hollywood
Hopkins
Huger
Inman
Irmo
Isle Of Palms
Jackson
Johns Island
Kiawah Island
Knightsville
Ladson
Lake Wylie
Lexington
Liberty
Lincolnville
Little Mountain
Lugoff
Lyman
Madison
Marietta
Mauldin
Meggett
Moore
Mount Pleasant
Mt Pleasant
Myrtle Beach
Newberry
New Ellenton
North Augusta
North Charleston
Orangeburg
Pamplico
Pelzer
Pendleton
Piedmont
Powdersville
Prosperity
Quinby
Ravenel
Reidville
Ridgeville
River Hills
Roebuck
Salem
Seabrook Island
Seneca
Sharon
Simpsonville
Six Mile
Spartanburg
Summerville
Sunset
Taylors
The Citadel
Timmonsville
Travelers Rest
Trenton
Una
Wadmalaw Island
Walterboro
Warrenville
Wellford
West Columbia
Westminster
West Union
Williamston
Woodruff
Yonges Island
York
Adams
Alamo
Alcoa
Andersonville
Antioch
Apison
Arlington
Arrington
Ashland City
Athens
Bakewell
Bartlett
Bell Buckle
Bellevue
Bells
Benton
Berry Hill
Birchwood
Bon Aqua
Brentwood
Brighton
Burns
Calhoun
Cane Ridge
Castalian Springs
Cedar Hill
Charleston
Chattanooga
Christiana
Clarksville
Cleveland
Clinton
College Dale
College Grove
Collierville
Columbia
Concord
Cordova
Corryton
Cottontown
Covington
Dandridge
Dayton
Decherd
Denmark
Dickel
Dickson
Eads
Eagleville
East Ridge
Estill Springs
Fairview
Farragut
Fayetteville
Finger
Fisherville
Forest Hills
Franklin
Friendsville
Gallatin
Gallaway
Garland
Gatlinburg
Georgetown
Germantown
Goodlettsville
Greenback
Greenbrier
Harriman
Harrison
Henderson
Hendersonville
Hermitage
Hickory Hill
Hixson
Humboldt
Iron City
Jacksboro
Jackson
Jefferson City
Joelton
Karns
Kimberlin Heights
Kingston
Knoxville
Kodak
La Follette
Lakeland
Lakesite
Lakewood
Lascassas
La Vergne
Lebanon
Lenoir City
Loudon
Louisville
Madison
Madisonville
Manchester
Maryville
Mascot
Mason
Maynardville
Mc Donald
Medina
Medon
Melrose
Memphis
Millington
Morley
Morristown
Mount Juliet
Murfreesboro
Nashville
New Market
Newport
Niota
Nolensville
Nunnelly
Oakfield
Oak Hill
Oakland
Oak Ridge
Ocoee
Old Fort
Old Hickory
Ooltewah
Palmyra
Petersburg
Pigeon Forge
Pinson
Piperton
Pittman Center
Pleasant View
Portland
Powells Crossroads
Readyville
Red Bank
Rockford
Rockvale
Rossville
Royal
Russellville
Sale Creek
Sevierville
Seymour
Shelbyville
Signal Mountain
Smyrna
Soddy Daisy
Somerville
Speedwell
Springfield
Spring Hill
Stanton
Strawberry Plains
Sweetwater
Talbott
Tallassee
Ten Mile
Thompsons Station
Three Way
Tullahoma
Walden
Walland
Walnut Grove
White House
Whitesburg
Whites Creek
Whiteville
Whitwell
Williston
Winchester
Abilene
Acton
Addison
Alamo
Alamo Heights
Aledo
Alice
Allen
Alton
Alvarado
Alvin
Amarillo
Andice
Angleton
Anna
Annetta
Arcola
Arlington
Atascocita
Aubrey
Austin
Azle
Balch Springs
Balcones Heights
Balcones Hts
Bastrop
Bay City
Bayou Vista
Beaumont
Bedford
Bee Cave
Bee Caves
Bellaire
Bellmead
Belton
Ben Bolt
Benbrook
Ben Wheeler
Beverly Hills
Bevil Oaks
Bishop
Bishop Hills
Bloomington
Blue Mound
Bluff Dale
Boerne
Booth
Brazos Bend
Brenham
Briarcliff
Briaroaks
Brock
Brookshire
Brookside Village
Brownsville
Buffalo Springs
Burleson
Bushland
Campbell
Canutillo
Canyon
Canyon Lake
Carrollton
Castle Hills
Castroville
Cedar Creek
Cedar Hill
Cedar Park
Celina
Chandler
Channelview
Chappell Hill
China Grove
Cibolo
Cleburne
Clemville
Cleveland
Clint
Clodine
Clutch City
Clute
Colleyville
Combine
Concepcion
Conroe
Converse
Cool
Coppell
Copper Canyon
Corpus Christi
Crandall
Crossroads
Cross Timber
Crowley
Crystal Beach
Cut And Shoot
Cypress
Dallas
Dalworthington Gardens
Davilla
Dayton
Dayton Lakes
Decker Pr
Decker Prairie
Decordova
Deer Park
Del Valle
Denton
Desoto
Deweyville
Diboll
Dickinson
Double Oak
Dougherty
Dripping Springs
Duncanville
Eagle Pass
Easton
Edgecliff Village
Edinburg
El Cenizo
Elgin
El Lago
Elmaton
Elmendorf
El Paso
Euless
Everman
Fair Oaks Ranch
Fairview
Farmers Branch
Farmersville
Fate
Flower Mound
Forestburg
Forest Hill
Forney
Fort Bliss
Fort Sam Houston
Fort Worth
Freeport
Fresno
Friendswood
Frisco
Ft Sm Houston
Fulshear
Fulton
Galena Park
Galveston
Garden Ridge
Garland
Georgetown
Glenn Heights
Godley
Gorman
Granbury
Grand Prairie
Grapevine
Greenville
Gridiron
Groves
Haltom City
Harlingen
Haslet
Hawkins
Heartland
Heath
Heathridge
Helotes
Hempstead
Hereford
Hewitt
Highland Park
Hill Country Village
Hitchcock
Hockley
Holiday Lakes
Holliday
Holly Lake Ranch
Hollywood Park
Horizon City
Houston
Hudson Oaks
Hughes Springs
Humble
Hunters Creek Village
Huntsville
Hurst
Hutchins
Hutto
Irving
Jacinto City
Jamaica Beach
Jasper
Jersey Village
Jollyville
Jones Creek
Jonestown
Joshua
Justiceburg
Katy
Keene
Keller
Kelly Usa
Kemp
Kennedale
Kerens
Kilgore
Kingsville
Kingwood
Kirby
Klein
Krugerville
Lackland
Lacy Lakeview
Lago Vista
Lake Jackson
Lakeside
Lakeway
Lakewood Village
Lake Worth
La Marque
Lancaster
La Porte
Laredo
League City
Leander
Leon Valley
Lewisville
Liberty Hill
Lipan
Little Elm
Live Oak
Liverpool
Lolita
Longview
Lost Pines
Lubbock
Lucas
Lufkin
Lumberton
Magnolia
Manchaca
Manor
Mansfield
Manvel
Marion
Matagorda
Mc Allen
Mc Kinney
Meadows Place
Medina
Melissa
Mesquite
Midland
Midlothian
Milam
Millsap
Mission
Missouri City
Mont Belvieu
Morgans Point Resort
Muenster
Naval Air Station
Nederland
Newark
New Berlin
New Braunfels
New Caney
New Deal
New Waverly
Northlake
North Richland Hills
N W Harris County
Oak Leaf
Oak Ridge North
Odessa
Olmito
Olmos Park
Orange
Oyster Creek
Palisades
Palmhurst
Palm Valley
Palmview
Palo Pinto
Pantego
Paris
Parker
Park Row
Pasadena
Pattison
Patton Village
Pawnee
Pearland
Perrin
Petrolia
Pflugerville
Pharr
Pinehurst
Pine Island
Pineland
Piney Point Village
Plano
Point
Pollok
Poolville
Port Acres
Port Arthur
Port Bolivar
Port Neches
Prairie View
Princeton
Prosper
Quinlan
Rancho Viejo
Randolph A F B
Red Oak
Reno
Rice
Richards
Richardson
Richland
Richmond
Richwood
Rio Bravo
River Oaks
Roanoke
Robinson
Robstown
Rockport
Rockwall
Rollingwood
Roman Forest
Rose Hill Acres
Rosenberg
Rosharon
Round Rock
Rowlett
Royse City
Saginaw
Saint Hedwig
San Antonio
San Benito
Sanctuary
San Juan
San Leon
San Perlita
Santa Clara
Santo
Sargent
Schertz
Scroggins
Seabrook
Seagoville
Sealy
Seguin
Selma
Shallowater
Shavano Park
Shenandoah
Shepherd
Sherman
Shoreacres
Sienna Plantation
Socorro
Somerset
Somerville
South Houston
Southlake
Spicewood
Splendora
Spring
Stafford
Sugar Land
Sun City
Sunnyvale
Sunset
Sunset Valley
Taylor Lake Village
Taylor Landing
Temple
Terrell
Terrell Hills
Texas City
The Colony
The Woodlands
Tiki Island
Timbercreek Canyon
Tivoli
Tomball
Trophy Club
Tyler
Universal City
University Park
Van Vleck
Venus
Victoria
Village Mills
Volente
Von Ormy
Waco
Waller
Waxahachie
Weatherford
Webberville
Webster
Wells
Westhoff
West Lake Hills
Weston
Weston Lakes
West Orange
West Tawakoni
West University Place
Wetmore
Wichita Falls
Willow Park
Wills Point
Wilmer
Windcrest
Woodway
Ysleta Del Sur Pueblo
Allouez
Appleton
Ashwaubenon
Bay View
Bayside
Bellevue
Beloit
Black Creek
Brookfield
Brown Deer
Cedarburg
Colgate
Cudahy
De Forest
De Pere
Delavan
Elm Grove
Fitchburg
Fond Du Lac
Fox Point
Franklin
Freedom
Germantown
Glendale
Grafton
Grand Chute
Green Bay
Greendale
Greenfield
Greenville
Hales Corners
Hartford
Hartland
Haven
Hobart
Hortonville
Howard
Howards Grove
Hubertus
Jackson
Janesville
Johnson Creek
Kaukauna
Kenosha
Kimberly
Kohler
Lake Geneva
Lannon
Lisbon
Little Chute
Madison
Manitowoc
Marinette
Medina
Menasha
Menomonee Falls
Mequon
Middleton
Milwaukee
Monona
Mount Pleasant
Muskego
Neenah
New Berlin
New Franken
North Fond Du Lac
Oak Creek
Oconomowoc
Omro
Oneida
Oshkosh
Pewaukee
Pleasant Pr
Pleasant Prairie
Port Washington
Racine
Rockfield
Saint Francis
Saukville
Sheboygan
Shorewood
South Milwaukee
Sturgeon Bay
Suamico
Summit
Sussex
Thiensville
Union Grove
Vernon
W Milwaukee
Watertown
Waukesha
Wauwatosa
West Allis
West Bend
West Milwaukee
Wind Point
Wisconsin Rapids
Wrightstown
AT&T Fiber 300
AT&T Fiber 500
AT&T Fiber 1 Gig
Download/Upload Speed: 300/300 Mbps
Download/Upload Speed: 500/500 Mbps
Download/Upload Speed:
1/1 Gbps
Data Allowance: Unlimited
Data Allowance: Unlimited
Data Allowance: Unlimited
Connect up to 10+ devices
Connect up to 13 devices
Connect up to 14 devices
15x times faster upload speeds than Cable
20x times faster upload speeds than Cable
25x times faster upload speeds than Cable

Price: $55/mo. plus taxes. Autopay and Paperless billing req'd

Price: $65/mo. plus taxes. Autopay and Paperless billing req'd

Price: $80/mo. plus taxes. Autopay and Paperless billing req'd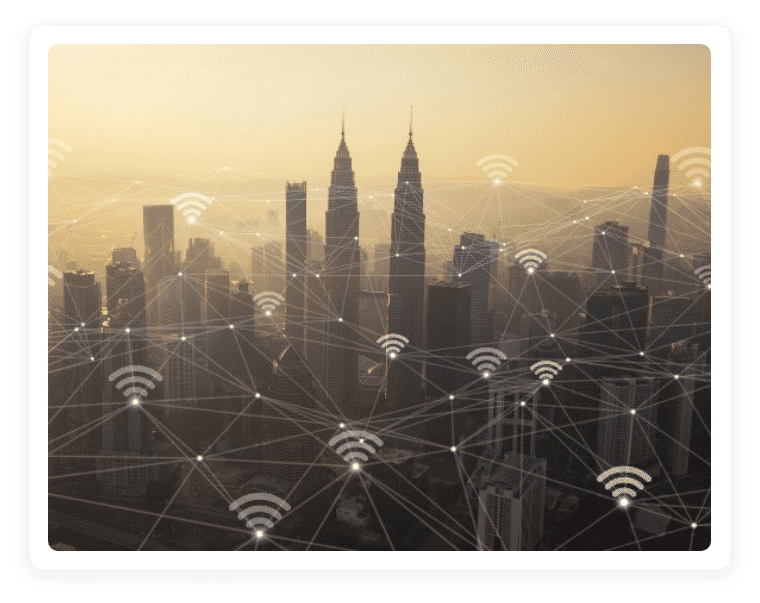 AT&T continues expansion of its multi-gig Fiber network, aiming to deliver ultra-fast speeds to more customer locations. Following the launch in January 2022, access to multi-gig capable technology was extended to more than 7 million customer locations across the 21-state AT&T service territory within a considerably short period. And the process continues ― aiming to meet the needs of increased internet usage and the demand for ultra-high speeds.
Here is a list of cities that have access to AT&T Fiber multi-gig speeds:
Here is a list of cities that have access to AT&T Fiber multi-gig speeds.
Abilene, TX
Albany, GA
Alexandria, LA
Amarillo, TX
Appleton, WI
Asheville, NC
Atlanta, GA
Augusta, GA
Austin, TX
Bakersfield, CA
Baton Rouge, LA
Beaumont, TX
Gulfport-Biloxi, MS
Birmingham (Anniston-Tuscaloosa, AL)
Bowling green, KY
Brownsville, TX
Central, KY
Champaign, IL
Charleston, SC
Charlotte, NC
Chicago, IL
Chico-Redding, CA
Cleveland, OH
Columbia, SC
Columbus, GA
Columbus, OH
Corpus Christi, TX
Dallas, TX
Dayton, OH
Detroit, MI
El Paso, TX
Evansville, IN
Florence, SC
Ft. Lauderdale, FL
Ft. Worth, TX
Fresno, CA
Gainesville, FL
Green bay, WI
Greensboro, NC
Greenville, SC
Harlingen, TX
Hattiesburg, MS
Houston, TX
Huntsville, AL
Indianapolis, IN
Jackson, MS
Jackson, TN
Jacksonville, FL
Jonesboro, AR
Kansas City, MO-KS
Knoxville, TN
Lafayette, LA
Lake Charles, LA
Lansing, MI
Laredo, TX
Lawton, OK
Little Rock, AR
Longview, TX
Los Angeles, CA
Louisville, KY
Lubbock, TX
Macon, GA
Madison, WI
Mcallen, TX
Memphis, TN
Miami, FL
Midland, TX
Milwaukee, WI
Mobile, AL
Monroe, LA
Monterey, CA
Montgomery, AL
Nashville, TN
New Orleans, LA
Northeast Mississippi
Northwest Arkansas
Oakland, CA
Odessa, TX
Oklahoma City, OK
Orlando, FL
Paducah, KY
Panama City, FL
Pensacola, FL
Port Arthur, TX
Raleigh-Durham, NC
Reno, NV
Sacramento, CA
Salinas, CA
San Antonio, TX
San Diego, CA
San Francisco, CA
San Jose, CA
San Luis Obispo, CA
Savannah, GA
Shreveport, LA
South Bend, IN
Southeastern Tennessee
Springfield, IL
Springfield, MO
St. Louis, MO
Thomasville, GA
Toledo, OH
Topeka, KS
Tulsa, OK
Tyler, TX
Valdosta, GA
Victoria, TX
Waco, TX
West Palm Beach, FL
Western Michigan
Wichita, KS
Wichita Falls, TX
Wilmington, NC
Winston-Salem, NC
Youngstown, OH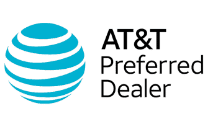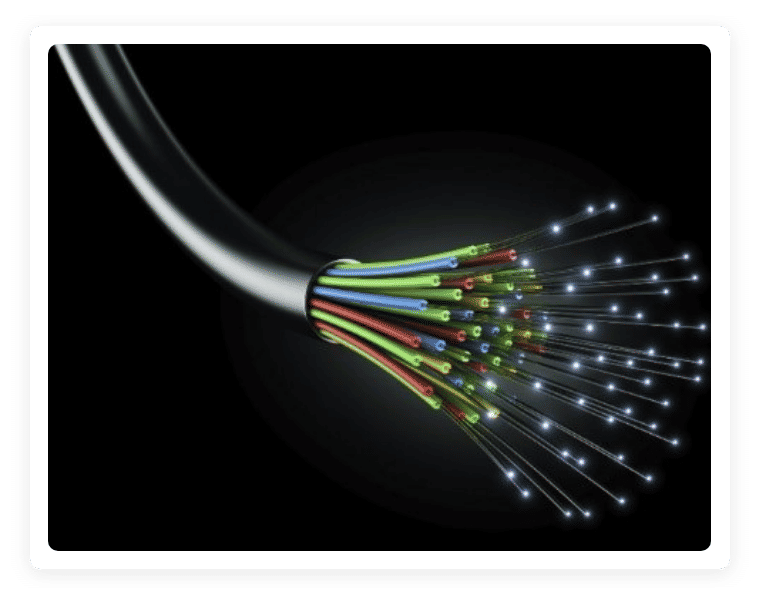 AT&T has an impressive network coverage across many states. While its hybrid high-speed internet service is available to millions, its cutting-edge Fiber is available to residents in only about one-third of its national footprint. Luckily, AT&T has high hopes of making its fiber internet service available to more customer locations, so that more people can enjoy seamless connectivity and run efficient smart homes.
AT&T Fiber optic availability is limited, but at the end of the day it all depends on where you live. If you are where AT&T Fiber is, you don't need to second guess. In case you do not spot your city in the listings we've shared, reach out to AT&T Customer Service at 855-925-2541. These listings consist of many but not all cities ― and your area may now be part of the AT&T Fiber footprint.
Learn more about AT&T Fiber plans―check our detailed guides and reviews:
Is AT&T Fiber good for gaming?
With equal download and upload speeds, AT&T plans, delivered over a 100% fiber optic network guarantee, ultra-low latency and exceptional responsiveness. AT&T Fiber plans are meant for competitive and pro-level gaming―there are no data limits, and you get consistently fast speeds. To check availability in your area call at 855-925-2541.
Which AT&T fiber plan is available near me?
Availability of AT&T Fiber speeds may vary with your location. And even if you are covered by the AT&T Fiber network, multi-gig plans may not yet be on offer in your area. The first step is to check the AT&T fiber coverage map, or just call AT&T customer service representatives at 855-925-2541 anytime, and let them tell you about what AT&T offers at your address.
Is AT&T Fiber internet good?
If you and your family use the internet for online education, smart home management, HD and UHD streaming, and work-at-home, AT&T Fiber internet is the perfect fit for you. The service comes top-rated in customer satisfaction. To check availability in your area call at 855-925-2541.