DIRECTV has around 12.75 million users across the U.S., making it one of the most popular TV services in the country. It offers TV entertainment in a variety of ways and covers a large part of the population with its smart technology, stable services, and an exquisite channel lineup. As the DIRECTV guide will show you, the lineup comes with over 150 channels of all kinds (up to 190+ additional if opted for satellite) and you can enjoy them on multiple devices. EPIX on DIRECTV is just one of the many premium channels that you can relish with your subscription.
EPIX® Is NOW MGM+™
Enjoy MGM+ channel on DIRECTV for FREE for the first 3 months when you get a DIRECTV plan. Plus, enjoy a bunch of other perks too. Learn more about this offer!
In this article, we discuss all there is to know about EPIX, or rather, the MGM+ channel on DIRECTV. Learn more about the channel's history, its number in the DIRECTV lineup, and all the unique programming that makes it one of a kind!
EPIX was initially launched in 2009 as a premium cable and satellite TV network. It went through several changes over the last decades, with the most recent rebranding in January 2023 to MGM+. This rebranding came as a result of Amazon acquiring Metro-Goldwyn-Mayer, the parent company, resulting in a more versatile service that includes an ad-free and premium TV channel as well as a streaming platform.
While EPIX no longer exists but as a memory, MGM+ is making an effort to be the top favorite channel in the U.S. TV lineup. Original TV shows, docuseries, and movies by the network are available to anyone who wants to enjoy them for a small monthly charge.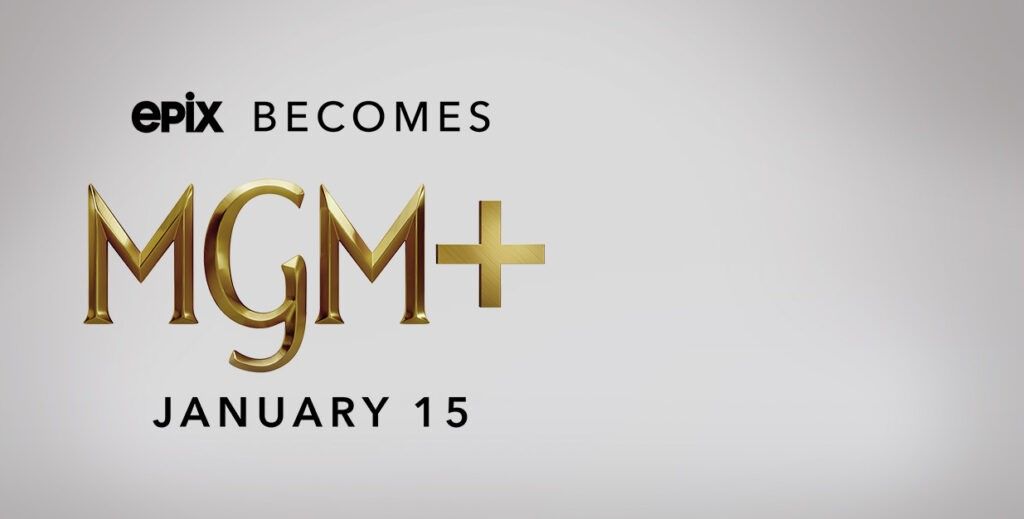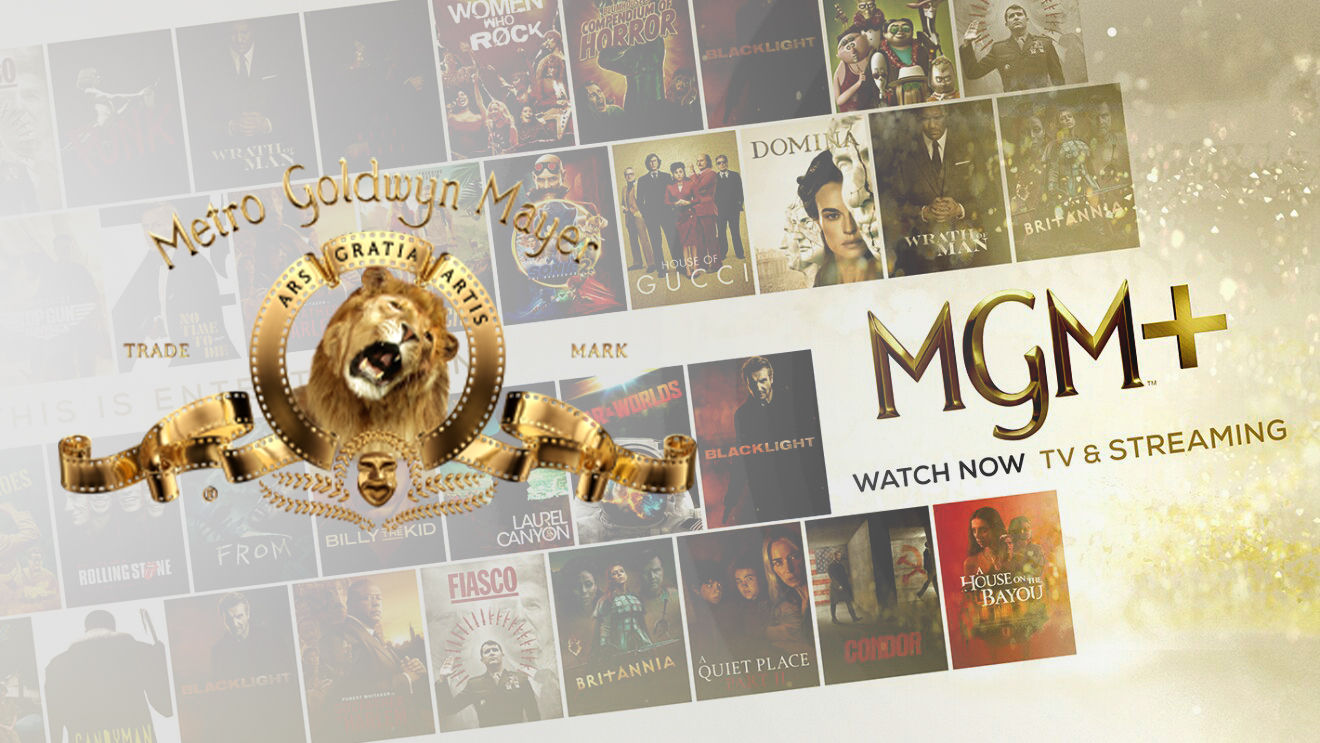 The first thing you need to understand is that MGM+ is a premium channel; hence, it is available for a small monthly charge. However, that being said, DIRECTV makes it easier for you to enjoy this channel without having to worry about it too much. Currently, you get MGM+ free with all DIRECTV plans for 3 months. Once the three months are up, you can choose whether you want to continue using it, and decide accordingly.
DIRECTV now offers its services in two forms – via satellite and via the internet, just so it reaches a larger number of people. DIRECTV via satellite is remarkable since it allows you to watch TV without any hassles. Moreover, 99% signal reliability makes the experience more gratifying and there are over 90,000 on-demand titles as well as live TV channels in 4K HDR to enjoy.
On the other hand, DIRECTV via the Internet is an excellent choice for those who already use the internet for everything. Not only you can use it to for work and play but also to stream and enjoy live TV with DIRECTV. The Gemini device gets you a fine experience toggling between all inputs and enjoying seamless streaming. Of course, you do need a good and fast internet for it to work – just the perfect job for AT&T Fiber plans with their symmetrical speeds and low latency.
EPIX channel on DIRECTV is much better known as MGM+ and gets you a selection of some of the finest TV series and movies to watch. Both live and offline, on any screen you want and exactly how you like it!
No matter which of the four DIRECTV packages you pick, you can enjoy MGM+ with all of them. However, do bear in mind that while it is free for the first 3 months with DIRECTV, the MGM+ channel is a premium one and functions as an add-on. Once your trial period ends after three months, you will be required to pay $6 each month to continue enjoying the unique programming offered by this network. Alternatively, you can choose to pay $49.99 for a year of subscription and actually save a little money on the side!
You can find the MGM+ channel on DIRECTV on number 558 in all service locations. But, since there are 150+ channels in the DIRECTV channel lineup, you can use the on-screen DIRECTV guide to search for the channel you want.
From original to exclusive content from Metro-Goldwyn-Mayer, and of course the latest and classics from its library, there is plenty to enjoy on MGM+. Not only do you get to watch the channel's original programming, but quite often you find gems from other channels on MGM+ that you can get a taste of.
Here is a list of some of the favorite titles and shows that you can expect to find on MGM+:
Billy the Kid
NFL Icons
The Winter Kids
From
Domina
The Man in the Iron Mask
Bones and All
Babylon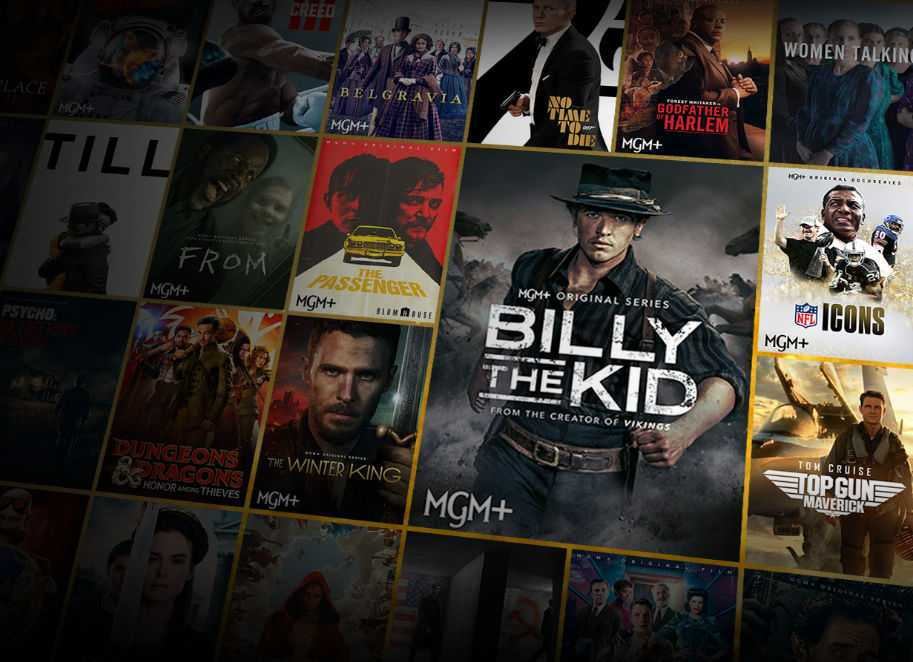 Get MGM+ on DIRECTV FREE for 3 months!
Call 855-737-0235 now!
DIRECTV has nationwide availability, which makes it a very safe option to get if you want top-quality entertainment and good value. Plus, now you can enjoy it both through satellite and over the internet, which is something that just adds to the appeal of the service. Moreover, you also get to enjoy other advantages when you pick DIRECTV for your home. These include:
The DIRECTV Gemini for smooth streaming: An integrated platform for everything you want, so that you can elevate your entertainment experience. Set up, relish your favorite apps, and watch live channels and streaming all in one place. You can also switch between satellite and internet systems via the SignalSaver Technology, so you can continue watching in the event of signal loss. 4K UHD functions on supported channels and titles and the voice remote works like a dream.
Substantial storage with the Genie DVR: While live shows are fun to watch, you can also record and watch them later with the DIRECTV Genie DVR. With up to 200 hours of HD storage at your service, you can record 5 different titles at once.
Out-of-home entertainment through the DIRECTV App: Get all the entertainment you want through your phone. Just download the DIRECTV App on any device and access everything in your lineup, recordings, and even on-demand titles with up to 5 simultaneous streams.
Reward cards or other promotions: DIRECTV often offers some great perks as a promotion, such as the FREE MGM+ for limited-time or reward gift cards. So be on the lookout for such discounts and perks if you are planning to subscribe.
DIRECTV packages are dedicated to bringing value to your home along with good entertainment that doesn't get old. Choose a DIRECTV bundle that best fits your needs and get it any way you want. You can enjoy more than 150 channels with this service and the DIRECTV channel lineup comes with some of the most exciting networks to offer you.
The MGM+ Channel on DIRECTV is on number 558 and you can get it with all plans as an add-on. To get more information on DIRECTV, reach out to our professionals at the DIRECTV Customer Service Phone Number, which is 855-737-0235.
Frequently Asked Questions (FAQs)
What is EPIX on DIRECTV?

EPIX was a channel that has now rebranded as MGM+. It is a premium network channel and is available with DIRECTV. It is completely free for the first 3 months of service when you choose a DIRECTV plan for your home. To learn more about the service, call 855-737-0235.

What channel is MGM+ on DIRECTV?

MGM+ is a channel that was previously known as EPIX. It is a premium network channel and is available as an add-on with all DIRECTV plans. You can find it on channel number 558 of your lineup.

Currently, all who subscribe to a DIRECTV package get 3 months of free access to MGM+ channel. To subscribe, reach out to us at 855-737-0235