Table of Contents
National Association for Stock Car Auto Racing more commonly known as NASCAR is an American company for stock car racing. Not only is it the largest motorsports organization in the world but also the biggest by the number of live spectators. Founded in 1948, NASCAR sees participation from a number of car manufacturing companies such as Ford, Chevrolet, and Toyota. There are several leagues each year starting from the Cup Series, The Xfinity Series, and the Truck Series.
Today, NASCAR is one of the most popular sports racing series in the world and is covered by a number of TV networks. Let us take a look at how you can enjoy it on Xfinity!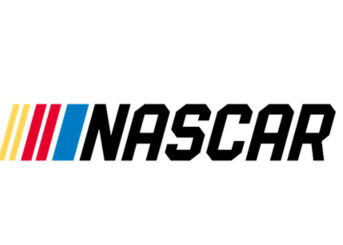 Where Can I Watch NASCAR on Xfinity?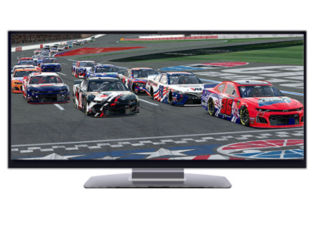 Being such a popular racing league, NASCAR on Xfinity is available on multiple TV networks. This season, you can enjoy the Cup Series as well as the Xfinity Series on NBC and the USA Network.
Of these two networks, NBC is a broadcasting network and is available with all Xfinity channel lineups, starting with Choice TV and its 10+ channel list. Whereas the USA Network is a cable TV channel and is available with mid and high-tier Xfinity TV plans – Popular and Ultimate TV.
You can enjoy up to 185+ channels with Xfinity X1 TV with a premium set of features that make your TV experience even more exciting. For people who enjoy streaming more, Peacock on Xfinity is also offering NASCAR transmissions.
What Channel Number is NASCAR on Xfinity?
Now that you know exactly where to find NASCAR coverage on Xfinity, the next course of action is to know the channel number. With Xfinity, the number of TV channel tends to change between areas. If you are clueless about the number, you can browse the X1 on-screen program manual on your TV or talk into your Xfinity voice remote and have it search it up.
Let us take a look at the channel numbers you can find NASCAR on Xfinity for some cities with dense Xfinity service. If you can't find your city here you can try putting in your address in the Xfinity finder channel tool to get it.
| City/State | NBC Channel# | USA Network# |
| --- | --- | --- |
| Denver, CO | 9 | 24 |
| Houston, TX | 12 | 21 |
| San Francisco, CA | 3 | 42 |
| Chicago, IL | 5 | 39 |
| Miami, FL | 6 | 26 |
| Newberry, SC | 10 | 18 |
| Westminster, MD | 11 | 46 |
| Bristol, CT | 4 | 36 |
| Rostraver Township, PA | 11 | 25 |
| Atlanta, GA | 6 | 42 |
Enjoy NASCAR on Xfinity with the Best TV Features
Watching NASCAR on Xfinity sets you up with not just great quality programming but also a bunch of other features that are worth all the hype. Let us take a look at some of these below.
Enjoy 4K quality on Xfinity TV with sharp details which make the experience more exciting
Find whatever you are looking for with a single search tool that can browse through different categories
Get all the streaming apps you use in one place with the X1 integrated streaming
Recommendations personalized to your distinctive likes depending on your watch trends
Separate TV Zones for sports lovers and kids to get the best of all they crave
Detailed parental controls to stop any inappropriate stuff from reaching your children as well as limiting TV use, locking apps, etc.
An Xfinity remote with an award-winning voice system that acts on your commands to control your Xfinity Smart Home
A DVR with 500 GB worth of cloud storage space that can record multiple shows simultaneously
Use the Xfinity Stream App on any device of your choosing to access Xfinity TV channels, your DVR collection, and Xfinity on-demand library even on the go
In the End…
NASCAR is available on Xfinity and you can find coverage of it on NBC and USA Network. NBC comes included with all Xfinity channel lineups as it is a local broadcasting network, which means you don't have to break the bank for it. However, some programming from the NASCAR league is exclusively available on the USA Network, which means you need to have at least the mid-tier plan to enjoy it all. Popular TV is a good way to do so because it is adequately priced and gives you unhindered access to over 125 channels.
Frequently Asked Questions (FAQs)
What channel can I watch NASCAR live?
 NASCAR is available on NBC and the USA Network. Those who like streaming can enjoy NASCAR Championship races on Peacock or Xfinity Stream if you are an internet customer.
Can I watch NASCAR on Xfinity?
Yes, you can watch NASCAR on Xfinity – on NBC as well as the USA Network. Channel numbers are given above in the table. Alternatively, you can check the on-screen program guide to learn more.
Get an Xfinity TV plan and start now. Call 844-207-8721 today!