Gigabit speeds are not for everyone. But if yours is a household with many power users, and multiple, always-connected, smart devices, gig internet may just be what you need. And if that is so, Spectrum Internet Gig should be a top contender on your list. Why? Because it is likely to tick the most boxes on your checklist.
Read on, and our review of Spectrum gig internet will help you understand as to what this top tier plan has to offer that makes it compete so well in markets across 41 states. From availability, reliability and speed to all the value-added perks and the competitive price, Spectrum 1 Gig Internet has a lot going in its favour despite cut-throat competition
A Quick Review of Spectrum Internet Gig
Table of Contents
Let's now break down the features of the Spectrum Internet Gig plan, and talk about the perks you get alongside all that speed. The better you understand what is of value to you, the easier it would be for you to choose the best gigabit internet plan offered at your location.
Spectrum Internet Gig Speeds
Spectrum's advanced network that spans hundreds of cities and towns in 41 service states, is powered by the latest in internet technology. The fiber optic backbone in the infrastructure makes it possible for the hybrid network to support higher bandwidth and faster speeds. And the DOCSIS 3.1 protocol allows Spectrum to deliver these advantages to the user by utilizing its pre-existing coaxial cables in the figurative "last mile".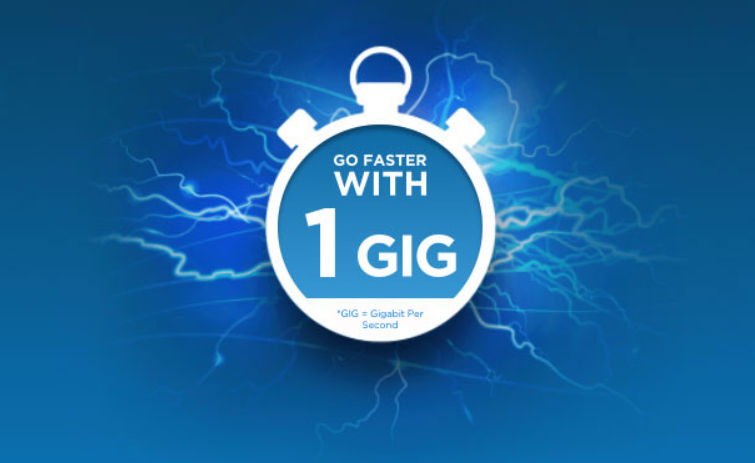 With that said, since the connection is not fiber-to-the-home, and data is transferred over coaxial lines in the last stretch of the journey, upload speeds are not as high. This is one downside for users who require more upload power for activities such as cloud backup or live-tournament style gaming. Albeit, for the vast majority of residential customers, an upload speed of 35 Mbps is more than adequate.
Spectrum Gig Internet Is Unlimited
No data cap is perhaps one of the biggest advantages of the Spectrum Internet Gig plan. Limited data with gigabit speeds can take away from the user experience, if you're a power user with higher than average data consumption. After all, what good is all that speed, if you're to run out of your data allowance before the end of the monthly billing cycle or if you must restrain your activities so as not to exceed the data limit and incur an overage fee.
Unlimited data is around $30/mo. in value if we look at industry standards―which means you can actually enjoy all that value without having to pay extra with Spectrum Gig Internet.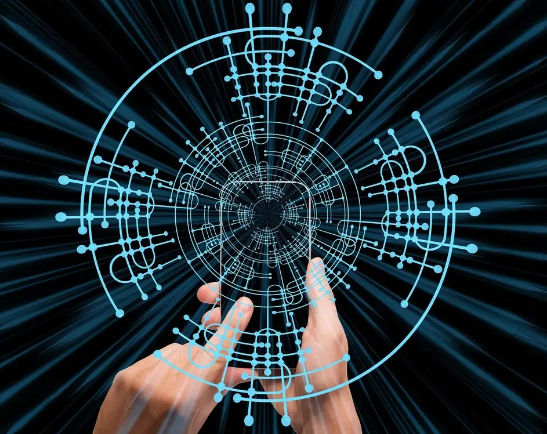 Modem Is FREE with Spectrum Internet Gig
Spectrum 1 Gig Internet plan, like the lower service tiers, includes the internet modem at no extra cost. This means you do not have to worry about an equipment rental fee that would add onto the recurring service charge every month.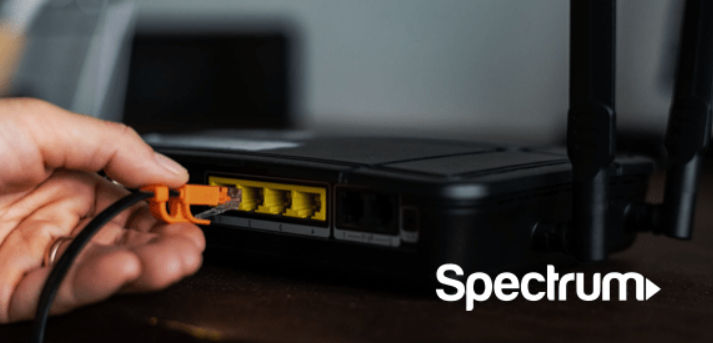 Spectrum also allows you to use your own compatible modem, but if you are getting one at no added cost, there is little point in foregoing the offer. What you get from Spectrum is a piece of equipment fully certified for optimal performance. Plus, in the event of an upgrade on network speed, Spectrum will notify you and you'll have the option to upgrade the equipment.
Get the Best Home WiFi Deal with Spectrum Internet Gig
There is no home that can run on Ethernet connections these days―so much so that in our common terminology WiFi has become a synonym for internet. Spectrum Advanced WiFi is your best bet to enjoy the power of gigabit speed on all your devices anywhere in the house.
The Spectrum Advanced WiFi setup is designed to support speeds up to 1 Gbps, and multiple devices, via an auto-optimized wireless connection. Security Shield provides enhanced network security. And you get to manage your home network with ultimate ease through the My Spectrum App.
The setup is scalable, so if yours is a larger house with dead spots, you can add on Spectrum WiFi Pods for expanded coverage.
The best thing is Spectrum offers you one of the best deals on WiFi―whereby you can enjoy Advanced WiFi without the extra cost. In fact, the Spectrum One deal packs 3 services for the price of one.
FREE Access to Spectrum WiFi Hotspots
Spectrum Internet plans come with a great perk―you enjoy free access to Spectrum out-of-home WiFi hotspots that keep you connected to secure high-speed internet on-the-go. With Spectrum's network coverage spanning parts of 41 states, free access to the WiFi hotspot network means you don't need to hunt for secure WiFi access when out and about, and you also get to save on mobile data.

Spectrum Gig Internet Is Totally Secure
Internet without security is not imaginable anymore. Reason why Spectrum includes an internet security software with all plans from the starter to top tier.
This security suite is fully equipped to keep 10 of your devices safe―with features such as automatic virus removal, firewall and browsing protection, antibot scanner, parental controls and more.
Without adding to your monthly costs, you can enjoy peace of mind that your devices are protected against cyber threats.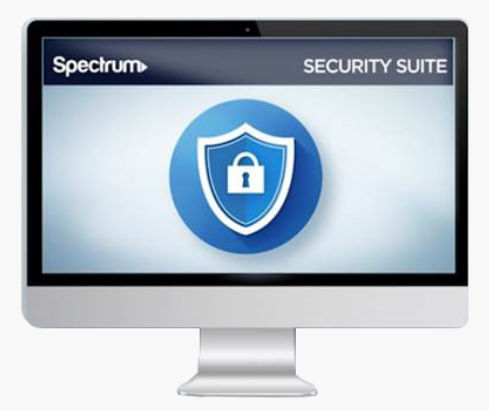 3 More Reasons Why Spectrum's Is the Best Gig Internet
Spectrum 1 Gig Internet plan does not require you to sign an annual contract. Like other Spectrum services, it is a contract free option, which makes it totally hassle-free, with no early cancellation fees to worry about.
Spectrum's 30-day money-back guarantee is another big plus. You can cancel the service within 30 days of service installation and activation, and Spectrum will refund the monthly recurring service fee & wire maintenance charges, standard installation costs, and equipment charges, that you might have incurred during the first 30 days.
The contract buyout offer is yet another reason to think about choosing Spectrum's gigabit internet plan―when you switch to a qualifying bundle with video, you become eligible for $500 in compensation against any early cancellation fee that you may incur.
Spectrum offers 3 standardized service plans that are designed to fit a range of consumer needs―and each speed-based plan is fit for a different household size and pattern of internet consumption―a small to mid sized family with standard home usage can do very well with the starter plan. But if you're a large household, with multiple users and many smart devices that are always in need of a seamless connection, then Spectrum 1 Gig Internet is the answer. For families that find themselves in the middle of these two sets of needs, Spectrum Ultra can be a precise fit.
Here is a quick comparison of all 3 Spectrum Internet plans―if you are not convinced the top-tier speed is for you, this can help you compare and choose exactly the one that works for you better. For users who may be looking for gigabit speeds, the question would essentially come down to Spectrum Internet Gig Vs Ultra.
Spectrum Internet Plan
Max. Download/Upload Speed*
Promo Price
What Can You Do with It?
Internet Standard
300/10 Mbps
$49.99/mo.
for 12 months
Smaller households with up to 5 devices can work from home and stream HD shows at a time without facing interruptions.
Internet Ultra
500/20 Mbps
$69.99/mo.
for 12 months
For mid-sized households with up to 8 connected devices, it is an ideal match. You can download and upload large files, attend Zoom video meetings, stream HD TV, play competitive games and do a lot more―all at the same time.
Internet Gig
1000/35 MbpsΔ
$89.99/mo.
for 12 months
Gig speed is perfect for an ultra-connected home where users and devices are almost always connected―smart appliances and security devices get a seamless connection to run on, as do users who work, learn, stream or game online.
*Wireless speeds may vary.
Data effective as of publish date. For the latest plans and prices in your area, call 844-760-4220
Now that you're aware of the recurring monthly service charge for Spectrum Internet Gig, let's take a look at the additional costs that you must also be informed about to help with your decision-making.
Spectrum Internet Gig Price after 12 Months
The promo price of $89.99/mo. expires after the 12-month term. As is the standard industry practice, there is a price hike following that. In month 13 you start paying at the then prevalent standard rate. Spectrum Internet prices generally increase by around $30/mo. after the first 12 months, which is again more or less an industry norm. In any case it is good to know this instead of finding yourself caught up in an unpleasant surprise at the end of the promo term.
Spectrum Gig Internet Installation Fee
Spectrum charges a $59.99 one-time upfront fee for professional installation for the lower speed tiers. The top tier Gig Internet plan can however cost up to $200 in pro-install. The good thing is you can expect a discount on that if there is a promotion running at the time―it's really a matter of keeping an eye on Spectrum's current offerings in your local market.
Cost of Home WiFi with Spectrum Internet Gig
Home WiFi costs only $5/mo. on top of the recurring monthly service charge―and in exchange you get to enjoy the many benefits of Spectrum's Advanced WiFi setup that we have talked about earlier. This setup is flexible, and you can easily add on Spectrum WiFi Pods at $3/mo. each to extend coverage. If yours is a larger house or one that has a tricky layout for wireless signals to navigate, these strategically placed pods can help kill any dead spots for a small per month fee.
Again as we mentioned before, to save on home WiFi you can always consider signing up for the Spectrum One deal that gets you Advanced WiFi and one Unlimited Mobile line without any added cost for 12 months.
Ready availability is one of the salient positives about Spectrum Gig Internet. Not only you find Spectrum's network coverage extending to parts of 41 states, but gigabit speeds are available across the provider's national footprint. As long as you're in a Spectrum service location, you'll be able to get connected via the 1 Gig plan.
Here is a listing of the states where Spectrum provides services. To determine availability and offers at your exact location call the Spectrum phone number for sales i.e. 844-760-4220.
| | | | |
| --- | --- | --- | --- |
| Alabama | Kansas | Nebraska | Tennessee |
| Arizona | Kentucky | Nevada | Texas |
| California | Louisiana | New Hampshire | Vermont |
| Colorado | Maine | New Mexico | Virginia |
| Connecticut | Maryland | New Jersey | Washington |
| Florida | Massachusetts | New York | West Virginia |
| Georgia | Michigan | North Carolina | Wisconsin |
| Idaho | Minnesota | Ohio | Wyoming |
| Hawaii | Mississippi | Oregon | |
| Illinois | Missouri | Pennsylvania | |
| Indiana | Montana | South Carolina | |
Before we conclude our Spectrum Internet Gig review, let's make a quick comparison of the plan with others in the same category―in terms of connection type and speed. This way you'll be able to have a better idea as to how Spectrum's gigabit plan weighs up against competing offers.
Do keep in mind the price alone does not decide the worth of the product―you must also take into consideration the benefits and perks offered alongside, as well as the additional costs. Only then you can have a fair idea as to which of the available options would make the most sense for your needs.
Provider-Plan
Max. Download Speed
Data Allowance
Annual Contract
Promo Price
Spectrum Internet Gig
1000 MbpsΔ
Unlimited
No
$89.99/mo.
for 12 months
Cox Gigablast
940 Mbps
1.25 TB
Yes
$99.99/mo.
for 12 months w/ 1-year service agreement
Xfinity Gigabit Internet
1000 Mbps
1.2 TB
Offers vary with location
$75/mo. - $80/mo.
Price, terms and conditions vary with location
Mediacom Internet 1 Gig
1000 Mbps
3 TB
Yes
$59.99/mo.
for 12 months. Plus installation, activation, modem rental, taxes & fees. Price includes $10/mo. discount for autopay & paperless billing.
Optimum 1 Gig Internet
940 Mbps
Unlimited
No
$80/mo.
for 12 months plus taxes with autopay & paperless bill
Data effective as of publish date. For the latest plans and prices in your area, call 855-349-9328
If you're looking for a one word answer to the question, it is 'Yes'. From availability to price and perks, Spectrum Internet Gig is a value-packed choice―modem, internet security, and access to out--of-home WiFi hotspots is all included in the price. WiFi costs a nominal per month fee on top of that, but you do get to enjoy optimized wireless connectivity. Plus there are no annual contracts, and if you bundle the internet plan with video there is also a contract buyout offer that gets you up to $500. To top that, there is no risk with the 30-day money back guarantee.
With that said, we'd recommend you check out real-time customer reviews in your neighborhood―and if you're looking for expert advice call at 844-760-4220.
How much is Spectrum 1 Gig Internet?
Spectrum Internet Gig costs $89.99/mo. for 12 months. It delivers up to 1000 MbpsΔ for downloads and 35 Mbps for uploads, and there is unlimited data. For more details and to order call at 844-760-4220.
How much is Spectrum Internet Gig price after 12 months?
Spectrum Internet Gig price hikes after the 12-month promotional term ends. You can expect to see the price go up by around $30/mo. For more information call at 844-760-4220.
Does Spectrum have fiber?
For residential consumption Spectrum offers its Gig Internet plan over a hybrid network powered by Fiber. Fiber optic internet is offered by Spectrum only for business customers at this time. For details on Spectrum Internet service in your area call at 844-760-4220.
Is Spectrum fiber optic available in my area?
Spectrum does not offer fiber optic internet access for residential consumption at this time. For homes, Spectrum delivers internet over its advanced Fiber-powered network, that can support downloads up to 1 Gig. For details on Spectrum Internet service in your area call at 844-760-4220.
ΔSpeed based on wired connection. Available Internet speeds may vary by address. Gig capable modem required for Gig speed. For a list of Gig capable modems, visit spectrum.net/modem.