Table of Contents
Spectrum promises to deliver some of the finest internet plans and services to its customers across 41 U.S. states. Its internet speeds range from 300 Mbps to an impressive 1 Gigabit! Spectrum internet is delivered to customers' houses utilizing a fiber-rich broadband network, also known as hybrid fiber-coaxial or HFC. With HFC, Spectrum offers speeds up to 40 times faster than conventional cable networks.
As one of the largest providers in the country, Spectrum sets certain expectations for its users – and meets them well with its 3 different bandwidth tiers. However, there may be instances you would experience lag, speed fluctuations, and other such interruptions. In that case, a Spectrum speed test would become the most important and inevitable action to take.
An accurate Spectrum speed test will reveal how well your internet connection is performing, and what actual download and upload speeds you are getting. The test will also help you determine how your household's internet needs and consumption has changed, and whether you need a bandwidth upgrade or not.
In case you do decide to get a plan upgrade from Spectrum Internet, make a quick call at 844-481-5997 to discover remarkable offers and promotions on higher-speed internet plans.
To get you started with the Spectrum speed test, here is a detailed guide that will assist you in setting up an accurate speed test result, conducting the test, and understanding what the test results mean.
Conducting a Spectrum internet speed test is extremely easy, even if you are not a tech-savvy individual. It is best advised to conduct the speed test multiple times during different hours of the day, so that you can identify the effect peak usage hours have on your internet speed.
To conduct a Spectrum speed test, follow these steps:
Visit the Spectrum Speed Test page here.
Click the "GO" button to start the speed test
The test will establish a connection with your server to measure the Ping time, Spectrum internet download speed, and Spectrum internet upload speed.
Note the speed test results.
While the Spectrum speed test is capable of producing impartial and definite results, there may still be some factors that can lead to inaccurate speed test results. Some of these factors are well within your control, and you may take steps to guarantee an accurate Spectrum speed test result.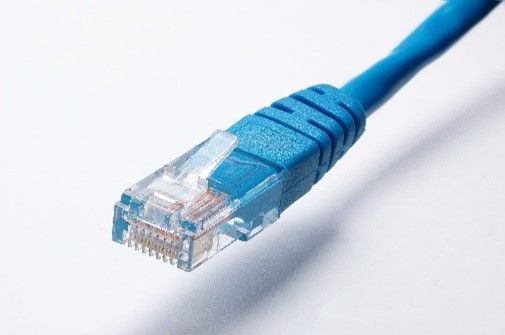 Use a Wired Connection
Whichever device you are running the speed test on, try connecting it to the internet via an Ethernet cable. A cable or wired connection tends to be much more stable, secure, and faster than a wireless or Wi-Fi connection.
Restart Your Modem and Router
Before you begin the test, make sure to restart your Spectrum Internet modem and router. This is the simplest, yet most effective step you can take to ensure a reliable and accurate speed test result. Restarting this equipment allows it to regain its optimal working status.
Shut Down Background Processes
Before you begin the test, make sure to restart your Spectrum Internet modem and router. This is the simplest, yet most effective step you can take to ensure a reliable and accurate speed test result. Restarting this equipment allows it to regain its optimal working status.
Give Security Software a Break
All Spectrum Internet plans come with free security software to protect your devices from cyber threats like viruses and spyware. However, these security software tend to create additional checkpoints for the data to travel through, possibly slowing down the internet speed. Briefly pausing the security software will allow you to get accurate speed results, but don't forget to switch it back on!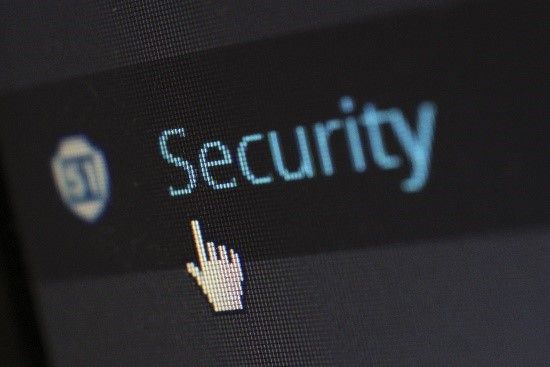 Tips-for-Understanding-the-Spectrum-Speed-Test-Results
Mbps
Megabits per second or Mbps is a unit that measures Download and Upload Speed. The higher it is, the better the result.
Download Speed
Download Speed refers to the rate at which data travels from the internet to your device.
Upload Speed
Upload Speed indicates how fast data travels from your device to the internet. This is the reverse of download speed.
Latency or Ping
The time it takes for a data packet to travel from your device to its destination, and to get a reply from the server is referred to as latency, or more casually as ping. This round trip is measured in milliseconds (ms).
The Spectrum Internet plan offers up to 300/10 Mbps of download and upload speeds, costing $49.99/mo. for 12 months. It comes with a bunch of perks and features, such as unlimited data allowance and no contract binding . It's a steal deal for many households. Yet, it is no surprise that you would want to upgrade your Spectrum Internet download speed to meet the rising internet need and usage of your household.
Luckily, finding the right speed to upgrade to should be a piece of cake for you! With Spectrum sales support, you will get a much higher bandwidth Spectrum Internet connection in no time.
If your Spectrum speed test result has made it clear that you need to upgrade your Spectrum Internet plan, here are the upgrade options you have:
Hopefully, this detailed guide on how to conduct a Spectrum speed test helps you optimize your internet connection. If the speed test results show that the actual speeds you are getting are well within the promised range, then don't hesitate in upgrading to a much higher internet plan. Spectrum Internet caters to various types of internet needs, and has something in store for every customer! Just speak to a sales representative at Spectrum phone number 855-760-4220 and land the best deals!
How Do I Test Spectrum Internet Speed?
Test Spectrum internet speed with Spectrum Speed Test tool. It will allow you to check your home connection's upload and download speed.
How Much Is Spectrum Internet?
Spectrum Internet services prices start from $49.99/mo. It offers three internet speed tiers including 300 Mbps, 500 Mbps, and 1 Gig. To subscribe to Spectrum internet in your area, call 855-760-4220.
Is Spectrum Speed Test Accurate?
Spectrum speed test provides impartial and accurate results. However, it is advised you take important measures to maximize the accuracy of the result. These measures include using wired connection over wireless, restarting internet equipment, and shutting off background processes.
What Is the Maximum Spectrum Internet Speed?
Spectrum offers 3 speed tiers with the maximum or highest speed tier being 1000 Mbps.