Table of Contents
In a perfect world, we would never have to worry about our video buffering or our video calls dropping at the most critical points. But this is not a perfect world we live in, and sometimes the internet does give up on us when we least expect it to.
In 2023, the ACSI score for AT&T Fiber was 80 out of 100, while AT&T Internet had a score of 72. Even with such high scores, internet outages are still reported across various locations. Like any other service provider, AT&T internet users are going to face outages from time to time. There may be several reasons behind internet outages, including:
Weather conditions disrupting network functionality
Network maintenance work by the service provider
Unforeseen equipment failures
Unusual spikes in network usage
Often people find themselves confused when their internet connection acts up and causes prolonged connection loss. This disconnect can either be a problem with your router/modem, or an area-wide outage. To determine whether there is an AT&T internet outage in your area, you can use various mediums.
Pro Tip: Before checking for an AT&T internet outage, make sure you run an AT&T internet speed test to check the network's status. Using a wired connection and running the test on multiple devices at different hours of the day will help get more accurate results.
Here is a detailed guide on how to check AT&T internet outage in your area:
Sign In to the myAT&T Account
For a quick and easy way to find out if there is an area-wide AT&T internet outage, you may simply sign in to your myAT&T Account with your ID and password. You can sign in via the mobile app, or visit https://www.att.com/outages/ on a web browser.
Using the Area Zip Code Tool
AT&T lets you find out about outages in your area through the zip code tool that searches based on your specific area zip code. Follow these steps to check if your area has an AT&T internet outage:
Select the service types: AT&T Wireless, AT&T Phone, or AT&T Internet
Enter your 5-digit area zip code in the search bar
Press "check for outages"
Once you run the tool, the next screen will show you the results indicating whether or not there is an outage in your area. You can also sign up for proactive outage text alerts or troubleshoot your devices by signing into your account at att.com/outages.
Note: Make sure to choose the correct service type!
With the AT&T Smart Home Manager App
To stay up-to-date regarding AT&T outages, all you need is a one-stop solution which is the AT&T Smart Home Manager App. With the app, you can enable push notifications so that you are immediately informed when there is an outage in your area.
Not just area-wide outages, but it also sends you alerts if your internet equipment, such as routers and modem are not functioning properly, or need your attention. It further guides you on how to troubleshoot certain problems with the equipment, so you don't have to wait hours without internet for a professional to come in and fix the issue.
The app is well-rounded with many additional features, such as parental controls, screen time controls, managing Wi-Fi passwords, guest networks, and much more.
You can download the AT&T Smart Home Manager App from:
Reach Out to AT&T Customer Support
If you are unable to discover AT&T outages in your area through the above-mentioned mediums, you can easily reach out to AT&T customer support. This is also a good option for those who want to speak to a real human and get a better understanding of the nature of the outage.
Simply dial AT&T customer service number 800-288-2020 to report an issue and get assistance. The AT&T Internet customer support is available 24/7!
Other than the phone number, you can also look into outage updates and additional information through social media platforms. These include:
If you see your area on the AT&T internet outage map, there is not much you can do. In the event of an outage, you must sit tight and let the provider's technical team handle the problem. While the team fixes the internet connection to revive it, you may indulge in other non-internet-related activities, like reading, outdoor projects, or watching TV. If you've DIRECTV via Satellite, then the service won't be disrupted as it relies on satellite signal to deliver entertainment to your doorstep.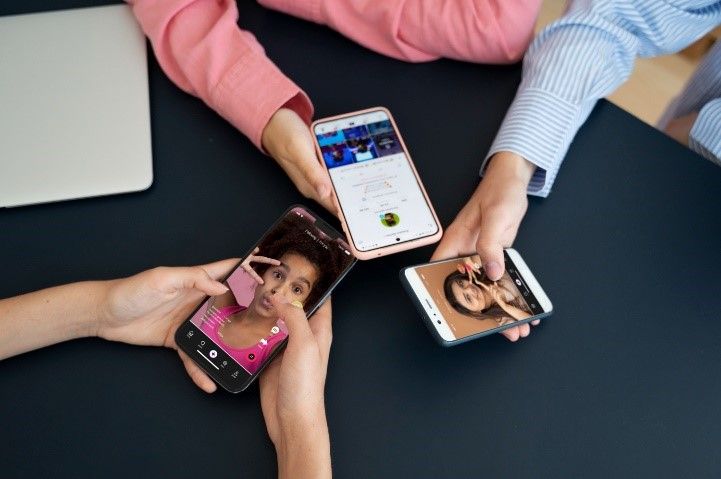 If you really need an internet connection during the AT&T outage, you may resort to your cell phone data plans. This might not be the most economical option but is a good short-term alternative as you wait for AT&T internet service to get back up and running. You might want to explore some AT&T Wireless plans as a reliable backup option.
Checking if there is an AT&T internet outage in your area is fairly easy. There are various mediums through which you can confirm whether there is an area-wide outage or an issue with your service in particular. The myAT&T account makes outage detection a breeze, and so does the Smart Home Manager app if you are looking for a one-stop solution.
If for any reason you cannot use either of these apps, you can also use your web browser to visit https://www.att.com/outages/ and use the online tool to detect AT&T outages in your zip area. If none of this works for you, AT&T customer support is available 24/7 to assist with your service-related queries. Simply call 800-288-2020 to get the most professional assistance possible. 
How to report an AT&T internet outage?
You can report an AT&T internet outage by calling AT&T customer service at 800-288-2020.
Is there an AT&T internet outage in my area?
If you are experiencing slow AT&T internet speeds or a dead connection, make sure to check and restart your internet equipment. If the connection issues persist, there may be an area-wide AT&T outage that you can determine through the myAT&T Account. You can also use the AT&T Smart Home Manager app, or visit the AT&T Outage webpage.
What to do if I'm not in an AT&T outage area?
If you have followed all necessary steps to determine that your area is not experiencing an AT&T outage, you may resort to AT&T customer support for further assistance. Call AT&T at 800-288-2020 and share the required details regarding your connection and the problems you are facing.