Table of Content
NBC Universo is an American cable TV network owned and operated by NBCUniversal Telemundo Enterprises – a subsidiary of the NBCUniversal. This network serves entertainment that is targeted towards the Hispanic population, deriving its inspiration from both NBC and Telemundo channels.
Through its rich history of creation and subsequent acquisitions, NBC Universo has earned a certain character. It offers good programming to bilingual audiences including sports, music videos, and reality shows. This network has its headquarters in Miami, FL, and well over 40 million subscribers around the country.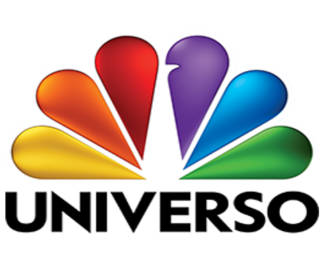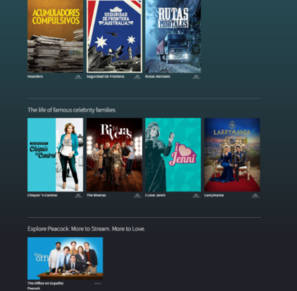 Although Universo is available on Xfinity, it is meant for a very specific audience. This is why this popular TV channel comes included with only the mid and the high tier of Xfinity X1; Popular and Ultimate TV. Pick one of the two plans and enjoy up to 185+ channels on your TV screen along with on-demand, and so much more.
One of the best things about the Xfinity TV plans is that you get to choose what fits your budget and needs. You can pick three different service tiers, each with an elaborate Xfinity channel lineup, starting with Choice TV. This skinny TV plan gets you over 10+ channels with all local broadcasting stations and is perfect for people who love streaming but still want some live action.
Like with all other cable TV providers, the channel numbers of different networks on Xfinity varies between locations. This is just the way that Xfinity TV service operates but it's nothing to worry about. If you are uncertain about a channel number, you can go through the X1 on-screen program guide directly on your TV screen.  Alternatively, you can also carry out a voice search with the Xfinity voice remote and let it pull up the channel for you.
Here is a list of the numbers of the Universo channel on Xfinity in some of the most populated Xfinity cities. If you are not able to find your city or state in the table below, simply use the Xfinity channel tool to search for it by entering your address into it.
| City/State | Universo Channel # |
| --- | --- |
| Denver, CO | 303 |
| Houston, TX | 239 |
| San Francisco, CA | 607 |
| Chicago, IL | 603 |
| Miami, FL | 668 |
| Newberry, SC | 33800 |
| Westminster, MD | 631 |
| Bristol, CT | 607 |
| Rostraver Township, PA | 631 |
| Atlanta, GA | 529 |
The Universo network brings you some originals but also a nice chunk of programming from Telemundo – both of which make for a unique viewing experience. For bilingual spectators who enjoy watching both English and Spanish content, this channel covers all bases. Let us take a look at some of the most fun TV shows and sports that you can enjoy with Universo on Xfinity!
El Precio de la Historia
¿Quién Da Más?
Reinas de Realty
Hoarders
Seguridad De Frontera
Rutas Mortales
I Love Jenni
The Riveras
The Office en Español
La Liga Premier
The Xfinity X1 is easily one of the best TV options on the market today, simply because of all the premium features you get with the service. Xfinity TV plans are not just available in multiple tiers of service but you also get access to on-demand, DVR, and so much more. The system comes fully equipped with 4K UHD on Xfinity TV for streaming and supported channels, and there are other perks to look forward to. Let us quickly summarize what they are:
Find all the streaming apps you like and want directly on the X1 with its integrated streaming
Get personalized recommendations matching your watch and search history so you always have something new at hand to enjoy
Separate TV Zones for an enhanced TV experience for children and sports freaks
Solid parental controls in place to stop any unwanted stuff from reaching your children, limit TV use, and lock several apps
An Xfinity remote with an award-winning voice integration system that seamlessly connects your Xfinity Smart Home for automation and control via virtual assistants
Over 300 hours of DVR storage with Xfinity X1 with an ability to record up to 5 shows at once
You can download the Xfinity Stream App on any device and immediately access Xfinity TV channels, your DVR collection, and Xfinity on-demand titles on the go
The Universo channel on Xfinity is a great addition for Hispanic or bilingual audiences who like enjoying good entertainment. You can find this with the Xfinity Popular and Ultimate TV, along with a fine selection of other networks in the Xfinity channel lineup. The channel number does tend to vary between different service areas so you can read our article to find the channel in your area or check your TV guide!
Is channel Universo on Xfinity?
Yes, the Universo channel is on Xfinity and it is available with the mid-tier and high-tier plans of Xfinity TV. You can either sign up for Popular TV or Ultimate TV to enjoy this channel in your lineup.
Want Universo on Xfinity? Call 844-207-8721 today!
What number is channel Universo on Xfinity?
The number of the Universo channel on Xfinity varies between different areas. For example, it is 607 in Denver, CO, and San Francisco, CA but is 668 in Miami, FL. To explore the number of Universo channel on Xfinity at your address, you will need to check our article above or the on-screen channel guide on your X1.
Get Universo with Xfinity TV today! Call 844-207-8721 now.