Table of Contents
Launched in 2011, OWN is still one of the newer networks on the block. Also known as the Oprah Winfrey Network, this channel is a partnership between Warner Bros. and Harpo Studios – a tribute to none other than the media personality Oprah Winfrey herself.
With millions of viewers around the country, OWN is known for its quality programming that helps women from all walks of life. Other than shows surrounding self-awareness, healing, and spirituality, the OWN network brings you celebrity shows, including reruns of episodes from of The Oprah Winfrey Show.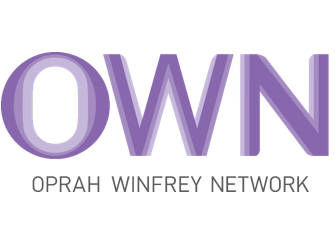 How Can I Get Channel OWN on Xfinity?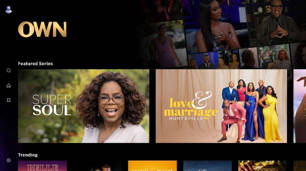 Being a cable TV network, you can enjoy the OWN channel on Xfinity, with the middle and highest tiers of Xfinity TV. Not only do you get to watch great self-help shows, but also celebrities on talk shows, TV shows, and more.
One of the most flexible things that you get with Xfinity TV plans is the number of service tiers you get with the service. You can choose from three TV plans, the most basic being Choice TV with only 10+ channels.
For people with bigger homes, larger families, and the desire to watch OWN, Popular TV or Ultimate TV may be a much better choice – offering over 125 and 185 channels in the Xfinity channel lineup respectively.
What Channel Number is OWN on Xfinity?
Although OWN is available on Xfinity, the number of the channel tends to vary between locations. This is true for all Xfinity TV channels. However, if you are in a pickle and need to search for a channel, you can go and check the X1 channel guide or even seek assistance from the Xfinity voice remote.
In the table below, you can find the OWN channel number on Xfinity in different parts of the country. If you cannot find yours, you can use the Xfinity channel tool to search through quickly.  
| City/State | Bravo Channel# |
| --- | --- |
| Denver, CO | 220 |
| Houston, TX | 66 |
| San Francisco, CA | 220 |
| Chicago, IL | 220 |
| Miami, FL | 103 |
| Newberry, SC | 30200 |
| Westminster, MD | 182 |
| Bristol, CT | 103 |
| Rostraver Township, PA | 151 |
| Atlanta, GA | 131 |
What Can I Watch on OWN Network?
OWN offers a collection of some of the most exciting drama shows, reality TV, and more. The programming is not just for minority women, but anyone who enjoys good entertainment. Here is a list of some of the most popular and trending TV shows that you can binge with OWN on Xfinity.
Put a Ring On It: Produced by Will Packer, this unscripted reality show brings up the challenges for long-time couples – pushing them out of their comfort zone until they can finally decide. Does it end with I do or splitting up?
Ready to Love: Follow this Will Packer show with a unique twist on love and relationships for black women and men in their 30s and 40s.
Queen Sugar: Embark on a journey to discover the authenticity of the American community and the issues the country faces. Seen and lived through the eyes of the Bordelon family and a fictional society just outside New Orleans.
All Rise: A legal drama that revolves around the lives of all the people in a courthouse – from judges and prosecutors to defendants and more. Learn all that goes about in their lives and the flawed legal system that plagues Los Angeles.
The Great Soul Food Cook-Off: Enjoy a cooking competition that truly revels in soul food, paying tribute to the excellent African-American chefs, with eight competitors going all-in to win a grand prize and an emotional journey.
Best Features to Enjoy on Xfinity TV!
The Xfinity TV is known as one of the pioneers of modern TV. Combining some of the old-school ideas with a new outlook to get you a fresh new TV experience. Let us take a look at some of the things that  make the Xfinity TV worth the investment.
All your streaming apps in one place like Netflix, Hulu, Disney+, and more
Personalized recommendations based on your preferences
Kids and Sports Zone for an exciting experience
Proper parental controls to keep content kid-friendly
Xfinity voice remote that connects the internet and Xfinity Smart Home with voice commands
Xfinity DVR with a generous cloud storage of 500 GB
Xfinity Stream App to enjoy Xfinity TV channels, on-demand, and more, at home and on the go
Wrapping Up…
OWN channel on Xfinity gets you everything you crave – from quality TV shows and entertainment to reality TV, docuseries, and more. You can enjoy this channel with two of the most liked TV service tiers of Xfinity TV service: Popular and Ultimate TV. The channel number of the network varies from location to location but you get it as part of the lineup, both at home and even on the go.
Frequently Asked Questions (FAQs)
Is Channel OWN on Xfinity?
 Yes, the OWN channel is available on Xfinity TV as part of Popular and Ultimate TV (mid and high-tier plans). To enjoy this channel you need either one of the two plans, picking whatever works best for your home.
Get OWN on Xfinity today. Call 844-207-8721.
What is the number of OWN channel on Xfinity?
The channel number of OWN on Xfinity varies quite a bit between different areas and cities.  For example, it is 103 in Bristol (CT) but 220 in Chicago (IL), San Francisco (CA), and Denver (CO). To check out the channel number of ACC Network on Xfinity, read our article.
To learn more about Xfinity TV services, call 844-207-8721.