Table of Contents
IFC, previously known as the Independent Film Channel, was launched in 1994. In 2014, the old name was officially retired and it came to be known as simply IFC.
A spin-off of Bravo, created by Rainbow Media and now AMC Networks, IFC is renowned for its top-quality and original programming, made to fit a particular fan base. The channel offers comedy and horror programming in particular. The channel boasts over 72 million subscribers as of 2018.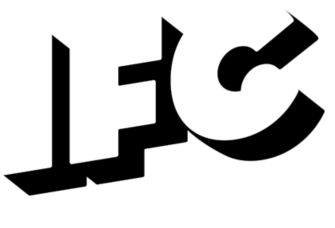 Can I Get IFC Channel on Xfinity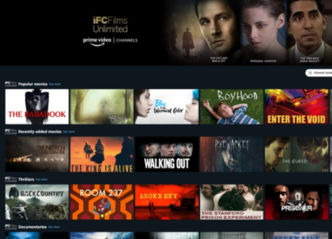 As a rather popular TV network, you can enjoy IFC on Xfinity. This channel, however, is available with the highest tier of Xfinity X1 – Ultimate TV. Take your pick on whatever you want to watch on this channel from a wide selection of some of the best titles.
When it comes to Xfinity TV plans, you have the flexibility to choose what works best for you – from a number of different service tiers. Starting from Choice TV, which is the skinniest plan you can pick with only 10+ channels, you get three to pick from.
For people who want IFC and other popular cable TV networks, Ultimate TV is the way to go, with over 185+ different networks in the Xfinity channel lineup.
What Channel Number is IFC on Xfinity?
One of the most common concerns that comes through is this: uncertainty about the channel number of IFC on Xfinity. This is usually because the channel number for all networks included with the Xfinity TV service tends to vary quite a bit in different areas. If you are not sure where to look, you can browse through the X1 on-screen channel guide manually on your TV or command your Xfinity voice remote to find the channel for you.
Let us take a look at the IFC channel numbers on Xfinity in some of the most popular cities with Xfinity coverage. If you are unable to find your city in the table below, you may use the Xfinity channel tool to search by putting in your address.
| City/State | IFC Channel# |
| --- | --- |
| Denver, CO | 503 |
| Houston, TX | 399 |
| San Francisco, CA | 503 |
| Chicago, IL | 503 |
| Miami, FL | 164 |
| Newberry, SC | 28700 |
| Westminster, MD | 164 |
| Bristol, CT | 164 |
| Rostraver Township, PA | 164 |
| Atlanta, GA | 140 |
Top Fun Things to Watch on IFC
From dark comedy and horror to pure gold TV programming – IFC on Xfinity has something to offer to everyone. The wide selection of movies and TV shows on this channel offers people a place to relax and recharge at the end of a long and tiring day. Let us take a look at some of the most popular films and TV series that you can enjoy on this channel.
The I.T Crowd: A group of techies with little social skills tries to keep the computer systems running for a big company
Portlandia: Explore the local traditions, people, and lore in the city of Ore, Portland with two companions
Year of the Rabbit: Watch as DI Rabbit, a cop tough as nails, reluctantly takes on a partner due to his declining health conditions
Back: Stephen's great plans to take over the family business are rudely thwarted when his foster brother returns home
Stan Against Evil: An aging detective takes on demons and other entities with his soon-to-be replacement, teaching him the tricks of the trade
Hullraisers: A comedy show with three women in Hull, making their way through life with love, work, and more, haunting the horizon
Sisters: A story of two women born continents apart, who discover that they are half-sisters and go on a road trip in search of their father, who just might be an alcoholic
Good Grief: A couple of sisters inherit a funeral home from their grandfather in a small town in New Zealand and learn how to manage the peculiar business
Enjoy IFC on Xfinity with All the Best Features
Of all the providers in the market today, Xfinity is one of the best options, not just because of the value the plans offer but because of the features, you get to enjoy with it. Not only do you get to enjoy 4K UHD on Xfinity TV but you also get some other perks that make the service stand out from others in the industry. Here are all the benefits and features that you can enjoy with Xfinity TV.
Find all the streaming apps you like on the X1 with integrated streaming
Get recommendations tailored to your unique tastes depending on your watching trends
Separate TV Zones for children and sports freaks to enhance the fun experience
Good parental controls weed out age-inappropriate content before it reaches your kids, limit TV use, and lock certain apps
An award-winning Xfinity remote with voice activations that not only connects to your internet but also your Xfinity Smart Home system to automate your home
A 500 GB worth of cloud storage space and a DVR that can record up to 5 shows at once
Get the Xfinity Stream App on any device you like with instant access to Xfinity TV channels, all your DVR recordings, and even the Xfinity on-demand collection to enjoy on the go
Wrapping Up…
IFC on Xfinity is a great channel to have in your lineup, especially if you are one to enjoy good entertainment. Enjoy this and other Xfinity TV channels as part of your lineup when you choose Ultimate TV – the highest tier of Xfinity TV. The channel number differs between different locations but the TV experience in itself is a great one and a departure from the others in the industry.
If you face any difficulty finding IFC on Xfinity or you have any questions, simply reach out to Xfinity Customer Service at 844-207-8721. Trained professionals will address your concerns in no time!
Frequently Asked Questions (FAQs)
Is the IFC channel on Xfinity?
Yes, the IFC channel is available on Xfinity TV with the highest tier of service i.e. Ultimate TV. By signing up for Xfinity Ultimate TV, you get access to over 185+ channels to enjoy at home or on the go, along with a bunch of other features. 
Get IFC on Xfinity today! Call 844-207-8721 now.
What is the channel number of IFC on Xfinity?
The channel number of IFC on Xfinity varies between locations. For example, it is 503 in Denver, San Francisco, IL but 399 in Houston, TX. To find out the channel number of IFC on Xfinity at your address, you will have to either have to use your ZIP code or reach out to Xfinity customer service at 844-207-8721.