Table of Contents
HGTV, short for Home and Garden Television, is a pay-tv commercial channel owned and operated by Warner Bros. The channel has been around since 1994 and is particularly renowned for its classic yet modern home improvement ideas and reality TV shows.
This channel has had multiple changes over the years, including the introduction of an HD counterpart in 2008, which has only made things more exciting. The channel continues to evolve the programming it offers with reality TV and more to make your next home renovation just a little more exciting!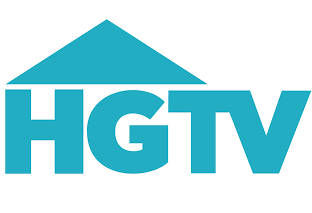 Is Channel HGTV on Xfinity?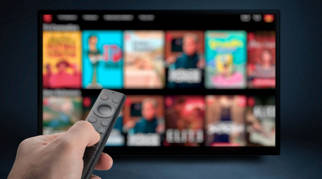 Xfinity TV plans are known for bringing quality and affordable entertainment directly to your doorstep. With a collection of three TV plans that are available in all Xfinity service regions, you get the freedom to choose what works best for your home. With the mid-tier having 125+ and the highest tier boasting over 185 channels, there is plenty of entertainment to go around. For those who like streaming more than TV, Xfinity offers the skinny starter plan i.e. Choice TV with 10+ TV channels. You can also pair it with a streaming service you love.
HGTV on Xfinity comes with the mid-tier and highest tier of Xfinity TV service, which is Popular and Ultimate TV. Since it is a pay-tv cable TV channel it is not included with the starter plan of Xfinity, which usually carries all the basic, broadcasting channels.
What Number is Channel HGTV on Xfinity?
Xfinity does offer HGTV as part of its lineup but the channel number happens to differ at all locations. This has to do with how Xfinity TV service operates and is just a normal occurrence, with all TV networks. If you want to find a certain channel on your Xfinity TV, you can open the X1 on-screen channel guide to search for it or ask your Xfinity voice remote to pull it up for you. 
Here is a list of the channel numbers of HGTV on Xfinity in some of the highest coverage Xfinity areas. If you do not find your area in the list, you can put your address in this tool to find out more.
| City/State | Bravo Channel# |
| --- | --- |
| Denver, CO | 39 |
| Houston, TX | 47 |
| San Francisco, CA | 67 |
| Chicago, IL | 63 |
| Miami, FL | 61 |
| Newberry, SC | 44 |
| Westminster, MD | 62 |
| Bristol, CT | 48 |
| Rostraver Township, PA | 51 |
| Mendon, UT | 45 |
Popular TV Shows to Enjoy on HGTV
HGTV is particularly well-known for all the good quality TV programming it offers – complete with home renovation projects, home makeovers, garden care, and a whole lot more. Some of the most popular TV shows on the channel include but are not limited to:
Property Brothers: Forever Home – Go on a journey with Drew and Jonathan Scott to unlock the full potential of their home and a mission to help young couples remodel their houses.
Help! I Wrecked My House – Come with Jasmine Roth and explore some of the best DIY projects gone wrong! Watch Jasmine and her team fix really messed-up homes in record time.
My Lottery Dream Home – Follow David Bromstad as he helps lottery winners decide on a dream home. Will it be a humble and smart choice or an extravagant one? Watch to find out!
House Hunters – Assess all the little details in deciding how individuals, couples, and families choose a forever home. Learn about the emotional experience and how it contributes to a final decision
No Demo Reno – Enjoy the clever designs and cost-saving solutions offered by Jennifer Todryk to produce striking homes without any need for major demolitions
Make the Most of Your Xfinity TV Experience
Xfinity TV takes your conventional TV experience to the next level with the X1, which is loaded with premium features. This gets you not just a smart TV experience but also one you can rely on to take care of the other things and people in your home. The Xfinity equipment and technology ensure that you get the best entertainment you could ever want.
Let us look at some of the fanciest features found on the Xfinity X1:
X1 DVR lets you record up to 5 shows while watching another. Plus, it comes with a cloud storage of 500 GB. So, you can watch recordings on the go!
Access Amazon Prime Video, Netflix, Hulu, Peacock, and much more through your TV using X1 Apps.
For sports fans, X1 personalizes the experience for the teams they love. For families, parental controls, age-appropriate shows, and screen time make it easy to manage.
Enjoy a hassle-free experience with Voice Guidance in English and Spanish, a TV guide, voice commands, and enhanced closed captioning.
Turn any screen into your TV with the Xfinity Stream app.
Conveniently search across the entire platform instantly with the award-winning Xfinity voice remote.
Wrapping Up…
HGTV on Xfinity gets you the perfect dose of home and garden tending advice in the most entertaining way possible. You can enjoy this TV channel with the mid and high tiers of Xfinity service and watch it on your TV screen or on the go with the app. The experience is made even better with all the fun features the X1 has to offer its users.
For more details about Xfinity plans and pricing, go ahead and speak to an expert at Xfinity customer service at  844-207-8721.
Frequently Asked Questions (FAQs)
How can I get HGTV on Xfinity?
To be able to watch and enjoy HGTV on Xfinity, you have to sign up for either Xfinity Popular or Ultimate TV plan.
How much is HGTV on Xfinity?
If you are subscribed to any of the qualifying Xfinity TV packages i.e. Popular TV or Ultimate TV, HGTV comes in your channel lineup at no extra cost. To get to know more about Xfinity TV plans, you can call Xfinity customer service at 844-207-8721.