Table of Contents
Launched in 1994, the Game Show Network or GSN is a commercial television channel—usually part of the basic channel lineup. With its headquarters in Santa Monica, CA, the channel has dedicated itself to broadcasting some of the best game shows in the U.S.
Not only is GSN available to millions of TV subscribers across the country, but is also a part of many streaming services. While the channel has rebranded several times over the last decade, the main idea behind the network has remained the same over the years.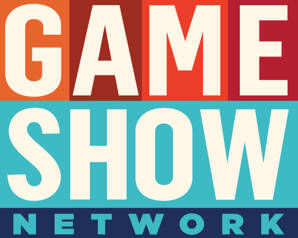 How to Get GSN Channel on Xfinity?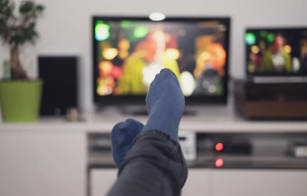 Xfinity TV plans are perfect for households of all kinds because of the impressive variety, quality, and affordability they offer. Choose from 3 TV plans with the mid-tier offering 125+ and the highest plan offering 185+ channels. Even for those who want a more basic TV service, Xfinity Choice TV works as a great addition to a primarily streaming home.
The good news is that the GSN channel is available on Xfinity. However, the channel requires a slightly advanced subscription. To access it, you need to sign up for Xfinity Popular TV or Ultimate TV plan.
What Channel Number is GSN on Xfinity?
GSN is available with certain Xfinity TV plans in all areas of its service. However, as with most TV channels on Xfinity, the channel number varies depending on your location. To search for GSN or any channel quickly on TV, you can search the X1 on-screen channel guide or even request your Xfinity voice remote to find it for you.
Let us take a look at the GSN channel number on Xfinity in some popular Xfinity areas. You can also put your address into this tool if you cannot find your city in the table below.
| City/State | Bravo Channel# |
| --- | --- |
| Denver, CO | 161 |
| Houston, TX | 339 |
| San Francisco, CA | 161 |
| Chicago, IL | 161 |
| Miami, FL | 179 |
| Newberry, SC | 63 |
| Westminster, MD | 179 |
| Bristol, CT | 179 |
| Rostraver Township, PA | 179 |
| Mendon, UT | 161 |
What to Watch on the GSN Channel?
The programs offered on GSN are slightly different from your traditional entertainment. Rather than fictional TV shows or docuseries, you can expect to find reality TV in the form of multiple interesting game shows. Here is a sneak peek at some of the most exciting shows you can enjoy with the GSN channel.
America Says
Cash Cab
Chain Reaction
Common Knowledge
Deal or No Deal
Family Feud
Masterminds
People Puzzler
Split Second
Switch
Tug of Words
Xfinity TV – An Innovative Entertainment Experience
If you want a solid channel lineup, a competitively priced bundle, and an incredible DVR, sign up for Xfinity TV without any doubt. With Xfinity TV, you can rely on a TV experience that is both modern and traditional without the downsides of either. Here's a glimpse of features Xfinity offers to its TV subscribers:  
With Xfinity X1 DVR, you not only get to enjoy live TV, streaming, and sports but also a user-friendly interface, award-winning voice remote, and the ability to record up to 5 shows.
Xfinity Stream app lets you watch 200+ shows on the go, including On Demand titles and your favorite DVR recordings.
With any Xfinity internet plan, you get the Flex 4K streaming device for no additional cost. So, you can access 200+ live channels and 10,000+ on-demand titles. Plus, you can also download popular on-demand and live-streaming apps.
In the End...
You can access GSN on Xfinity as long as you sign up for a qualifying TV plan i.e. Xfinity Popular TV or Ultimate TV. You can also opt for a standalone TV plan that offers you a great variety of your favorite range of TV channels. And, if you would rather go for the ease of signing up for both Xfinity internet and TV, Xfinity bundles can save you from a lot of hassle — making your life super convenient.
So, if you aren't subscribed to Xfinity already, grab your phone and dial Xfinity phone number i.e. 844-207-8721, and speak to an expert for advice on which package may be an ideal fit for your TV needs.
Frequently Asked Questions (FAQs)
How to get GSN on Xfinity?
To watch or get GSN on Xfinity, you would first need to subscribe to a qualifying Xfinity TV plan, which is Popular or Ultimate TV.  To learn more about the service, you may reach out to Xfinity customer service at 844-207-8721.
How much is GSN on Xfinity?
If you are subscribed to Xfinity Popular TV or Ultimate TV, GSN comes included in your channel lineup at no extra cost.