Table of Contents
Cartoon Network or CN as it is often called, is one of the most popular children's networks. This channel is owned and operated by Warner Bros. Discovery. It was launched in 1992. Cartoon Network primarily deals with children's programming including cartoons, TV shows, and more.
Over the last few decades, Cartoon Network has continued its journey as a cable TV channel to offer more varied programming. It serves preschool kids in the early hours of the morning with educational cartoons and later, kids up to the age of 12 get to enjoy quality TV too. The channel has millions of viewers across the country and is a children's favorite all around the U.S.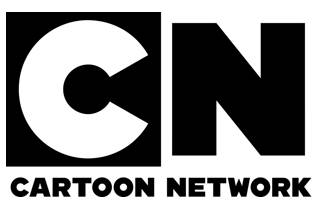 How to Enjoy Cartoon Network on Xfinity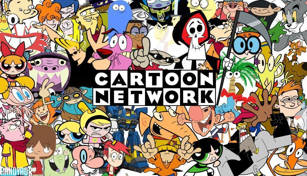 Xfinity TV plans are the best TV plans if you want quality entertainment at affordable pricing. With Xfinity, you can take your pick from the 3 available plans in all regions. Starting with TV Choice, which is the skinniest plan and offers all the basic broadcasting channels – perfect for streaming homes.
Cartoon Network on Xfinity, is available only with the highest tier of Xfinity TV service. You can get it with Ultimate TV and enjoy it with 185+ other channels.
What Channel Number is Cartoon Network on Xfinity?
Although it is available with an Xfinity TV plan, the channel number of Cartoon Network on Xfinity does vary between locations. This is just the way things are with Xfinity TV. If you do want to learn about what a certain channel is on Xfinity, you can check either go through the X1 on-screen program guide or politely request your Xfinity voice remote to pull it up for you.
Let us take a look at the channel number of Cartoon Network on Xfinity in some of the densest Xfinity areas. If you fail to find your city and state in the list below, you can put your address into this channel finder tool to get it.
| City/State | Bravo Channel# |
| --- | --- |
| Denver, CO | 31 |
| Houston, TX | 22 |
| San Francisco, CA | 54 |
| Chicago, IL | 56 |
| Miami, FL | 52 |
| Newberry, SC | 33 |
| Westminster, MD | 30 |
| Bristol, CT | 43 |
| Rostraver Township, PA | 65 |
| Mendon, UT | 62 |
Top Shows to Watch on Cartoon Network
The programming on Cartoon Network has been nothing if not elite – we should know, we grew up watching all those shows. From adventure to sci-fi to pure comedy, there was nothing the channel does not offer. Over the years, many of these series of TV shows have continued, whereas some have been adapted as movies or games.
Let us take a look at some of the timeless and all-time favorite shows that you can enjoy on Cartoon Network.
Adventure Time
Ben 10
Courage the Cowardly Dog
Dexter's Laboratory
Ed, Edd, and Eddy
Oggy and the Cockroaches
Regular Show
Samurai Jack
Scooby Dooby Doo, Where Are You?
The Amazing World of Gum Ball
The Powerpuff Girls
Why is Xfinity TV the Best TV Experience Yet?
Xfinity TV is one of the best TV experiences that you can choose – with a ton of features that you can enjoy. As a new customer, sometimes it is not easy to understand the X1 system. Here is a selection of some of the most fun features and perks that you get to enjoy with your Xfinity TV.
Find all your best streaming apps on your TV with the integrated streaming feature on X1
 
Get recommendations tailored to your liking by the system depending on what you usually like to watch
Different and dedicated TV Zones to make certain experiences even better such as the Xfinity Sports and Kids Zone
Top-quality parental controls built to get rid of inappropriate content from reaching your children, limiting TV time, and locking apps
The Award-winning Xfinity remote comes with a voice activation service and connects to your Xfinity Smart Home and the Internet. Simply ask your remote for something and it will do it for you!
Record up to 5 shows simultaneously with the Xfinity DVR and upload to your cloud storage with over 500 GB
Use the Xfinity Stream App on any wireless device including phones, tablets, etc. want. It is available for download on all app stores and gets you instant access to live TV, any and all DVR recordings, and a ton of stuff in the on-demand library.
Wrapping Up…
Cartoon Network on Xfinity brings you all your favorite childhood shows and movies and is available with the highest tier of Xfinity TV service. The channel number is different in different areas but you do get to unlock a premium experience with the Xfinity X1 as you watch all that you love – at home and on the go!
Frequently Asked Questions (FAQs)
1. Is Cartoon Network available on Xfinity?
 Cartoon Network is available with the highest tier of Xfinity TV service – Ultimate TV. You get to enjoy all the fun stuff that the channel has to offer along with 185+ other channels. Plus, the X1 also comes loaded with features to make your TV experience even better.
Indulge in nostalgia with Cartoon Network on Xfinity! Call 844-207-8721 today!
2.What channel number is Cartoon Network on Xfinity?
The channel number of Cartoon Network on Xfinity varies between different service regions. For instance, it is 56 in Chicago, IL but 43 in Bristol, CT. To check what the Cartoon Network channel number on Xfinity is, read our article above!
To explore other Xfinity services, call 844-207-8721 today!