Table of Contents
ACC Network, sometimes also known as ACCN, is a subscription-based cable TV network. Launched in 2019, this network is owned and operated by ESPN Inc. It was announced as a dedicated Atlantic Coast Conference network in 2016, hence the name.
Xfinity began carrying this channel in 2021, after some initial friction with the network in 2019. Today, the premium sports programming offered by this channel is available to over 15 million people across the U.S.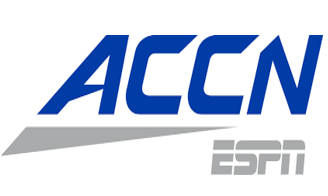 How to Get ACC Network on Xfinity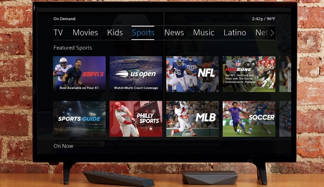 You can get the ACC network on Xfinity, with the mid-tier and highest tier of Xfinity TV. It sets you up with a plethora of good sports programming so you are never bored.
Xfinity TV plans are available in multiple service tiers so you pick what fits you best. There are three plans that you can choose starting with Choice TV, which is the most basic and convenient for streaming homes.
For people who want ACCN and a lot more, Popular TV and Ultimate TV may be a much better fit – carrying 125+ and 185+ channels respectively, in the Xfinity channel lineup.
What Channel Number is ACC Network on Xfinity?
A common question that people ask is the channel number of ACC Network on Xfinity. This is because even though the channel is available with two tiers of Xfinity TV service, the channel number varies between different areas. If you find yourself lost, you can browse through the X1 on-screen program guide or ask your Xfinity voice remote to fetch the channel for you.
Here is a list of the ACC Network channel numbers on Xfinity – covering some of the highest coverage Xfinity cities. If you are not able to find yours below, search with your address and this Xfinity channel tool.
| City/State | Bravo Channel# |
| --- | --- |
| Denver, CO | 433 |
| Houston, TX | 139 |
| San Francisco, CA | 431 |
| Chicago, IL | 420 |
| Miami, FL | 747 |
| Newberry, SC | 52 |
| Westminster, MD | 712 |
| Bristol, CT | 716 |
| Rostraver Township, PA | 263 |
| Atlanta, GA | 283 |
What Can I Watch on the ACC Network?
Of all the Xfinity TV channels that offer sports, the ACC Network has some of the greatest coverage of nationwide college sports leagues. Whether it is basketball or football, ACC offers all of it and then some. Here is a list of some of the sports and entertainment that you can enjoy with the ACC network on Xfinity.  
Fall Sports: Hockey, Football, Soccer (Men), Soccer (Women), and Volleyball
Winter Sports: Basketball (Men), Basketball (Women), Fencing, Gymnastics, Swimming, and Wrestling
Spring Sports: Baseball, Lacrosse (Men), Lacrosse (Women), Softball, Tennis (Men), and Tennis (Women)
Highlights
Tournament Recaps
Take Entertainment to the Next Level with Xfinity!
There are certain features that make Xfinity TV one of the best in the industry. Here are some of them that make the Xfinity TV experience more exciting.
Get all streaming apps that you like directly on your TV with Xfinity's integrated streaming feature on the X1
Get personalized recommendations based on your favorites depending on what you usually watch
Different TV Zones for kids and sports enthusiasts to enjoy the fun experience even more
Dedicated parental controls to filter out any age-inappropriate content from your children as well as limiting TV use and locking apps
An Award-winning Xfinity voice remote that connects to your internet and Xfinity Smart Home – Voice your commands and let the magic happen!
Record as many as 5 shows at the same time with the Xfinity DVR with a generous cloud storage space of 500 GB
Download the Xfinity Stream App on any device you want and get access to live Xfinity TV channels, DVR recordings, and the entirety of the Xfinity on-demand library
At the End…
ACC Network on Xfinity is the perfect addition to your channel lineup, bringing you a ton of sports entertainment. Watch all the college sports you can manage and enjoy monitoring the progress of all your favorite teams. You can get ACC Network with the mid-tier and high-tier Xfinity TV service. The channel number does vary between different service areas but you get a unique and excellent TV experience – both at home and on the go!
Frequently Asked Questions (FAQs)
Is ACC Network on Xfinity?
 Yes, ACC Network is available on Xfinity TV with its mid and high-tier service. To enjoy the channel you need one of the two TV plans and can choose between 125+ or 185+ channels.
Want ACC Network on Xfinity? Get it today! Call 844-207-8721.
What is the ACC Network channel on Xfinity?
The channel of ACC Network on Xfinity greatly varies from location to location. For example, it is 283 in Atlanta, GA but 747 in Miami, FL. To check out the channel number of ACC Network on Xfinity, read our article.
To explore more of Xfinity services, call Xfinity customer service at 844-207-8721.