First appearing in the May 1939 edition of Detective Comics #27 — Batman is a staple titan that has no doubt redefined the superhero genre with a touch of vérité. Unlike other superheroes, Bruce Wayne a.k.a. Batman, does not possess any extraordinary superpowers and relies only on physical strength, martial arts skills, cunning intellect, wealth, technology, and well in most cases, Alfred — a butler and a father figure to his Master Bruce. This is one of the many reasons that Batman gained popularity in the superhero world from the very beginning.
This pop culture icon has attracted top artistic talents to help breathe life into his stories that have entertained a global audience of all ages.  Batman has starred in movies for a few decades now and if you also have developed a sheer interest in the DC and Marvel World — you cannot miss out on watching all the Batman movies released over the years. The character of Batman leads a double life of a wealthy playboy during the day and a shadowy vigilante of Gotham City by night, who has no qualms about going above and beyond the law to fight nefarious criminals. Aided by his unmitigated wealth, a private arsenal of weapons, an age-old network of caves hidden beneath his estate, a loyal butler-guardian, and his impeccable physical and mental skills, this caped crusader becomes the mysterious savior of Gotham.  
In the DC Cinematic Universe, Batman has appeared and played several background roles as well. Plus, the timeline of events that occur throughout a series of DC Comics movies makes it essential for us fans to keep tabs on the Batman films chronologically.
So here's the BuyTVInternetPhone Guide that will help you catch up on Batman movies in order.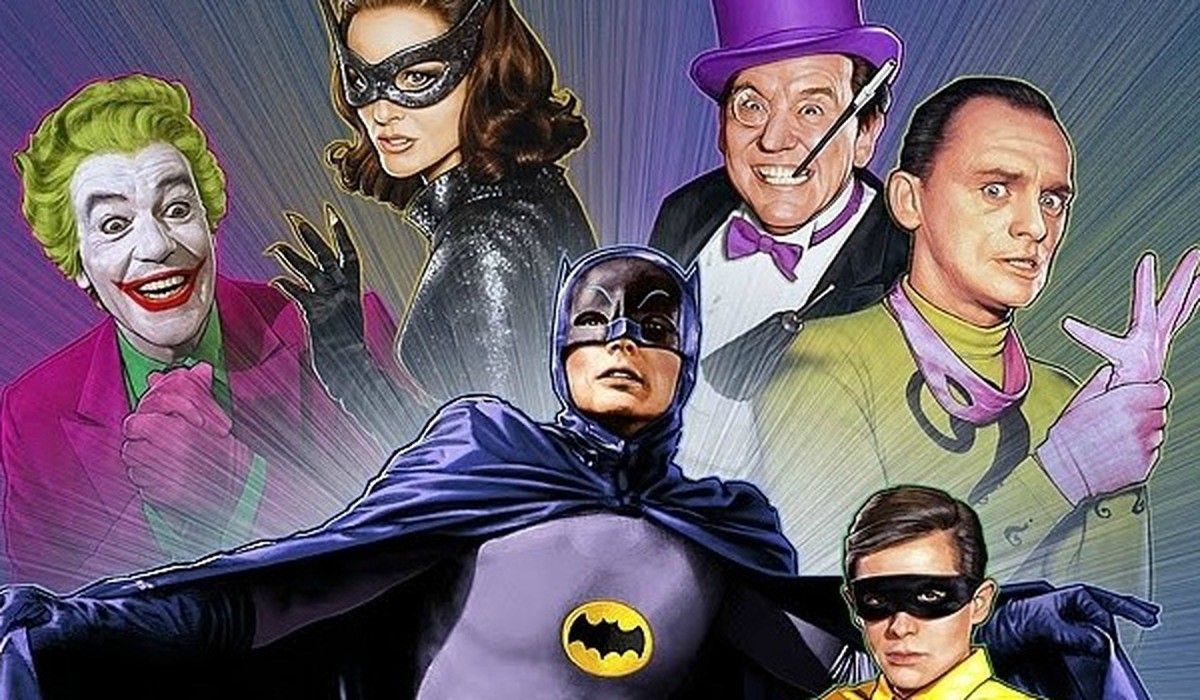 You will have to toss everything you know and love about the darker side of Batman out of the window for this particular winged avenger. If you have not watched Adam West's Batman — you should rethink your proclaimed enthusiasm for the Batman series. But it's never too late! Because this film has paved the way to win the hearts of millions and is the dawn of bat-mania.  The movie revolves around the dynamic duo — Batman and Robin, played by Adam West and Burt Ward, respectively. The story pits these two with the world's four most popular villains, the Joker, Penguin, Riddler, and the ever witty, Catwoman.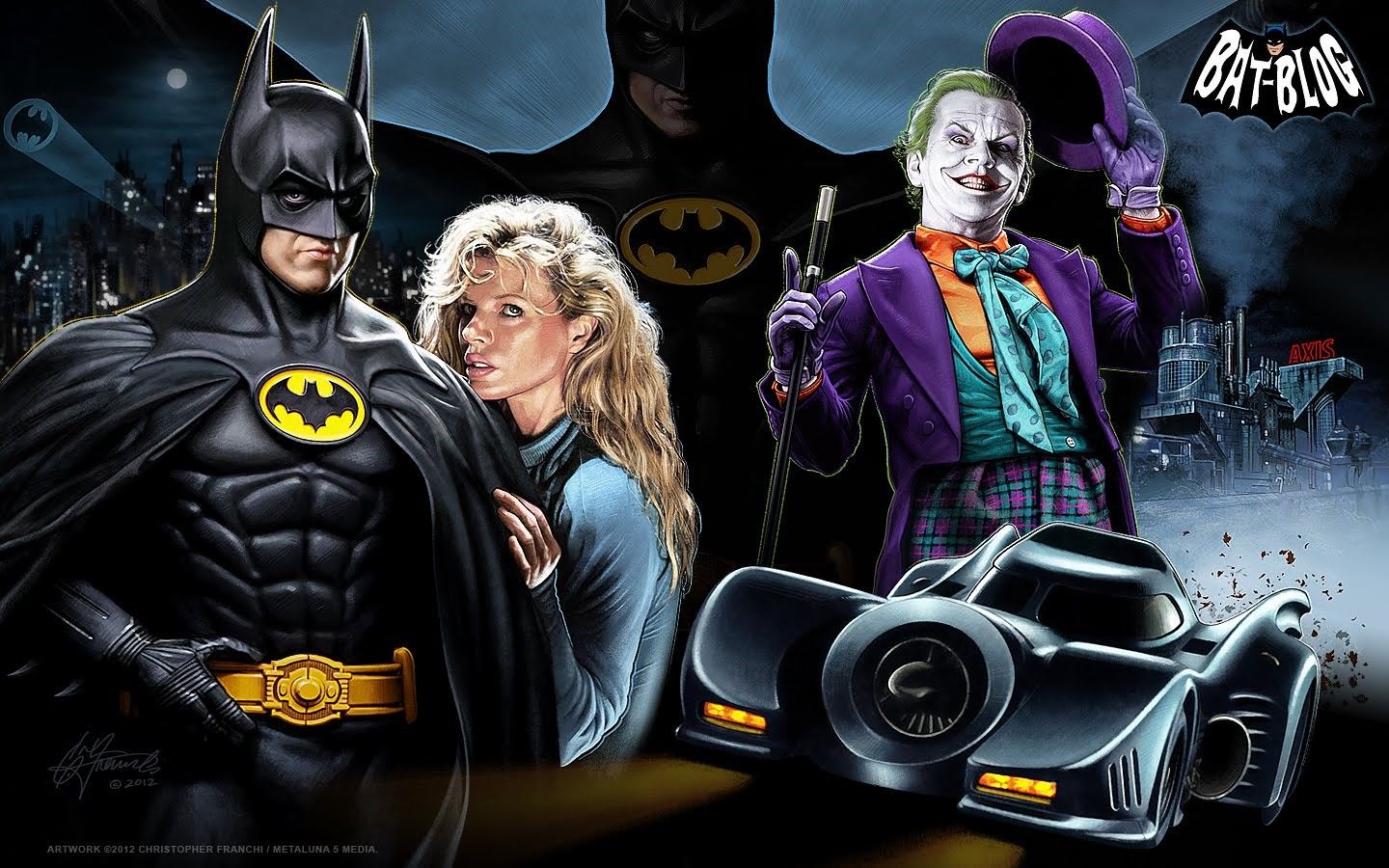 This was the first dark interpretation of Batman that hit the silver screen and people became even more fascinated with this character. Hype for Tim Burton's big-budget Batman movie was real and the casting caused a major uproar as Michael Keaton appeared as Batman and Jack Nicholson as Joker. The movie starts with the dark vigilante already standing in the way of crime and corruption in Gotham City. This aggressive theme took the world by storm and set the tone for Batman's upcoming movies.
In this movie, Michael Keaton returned as Batman with a darker and more gothic backdrop. We will see the Penguin — rising from the sewers to destroy Gotham City and avenge his childhood abandonment. This story of Batman includes the Catwoman, played by Michelle Pfeiffer. Although, the Catwoman has always been a villain, here she dives in with a twist as she begins to feel for Bruce Wayne and retaliates against her boss. On the other hand, Cristopher Walken is also seen in this movie, playing a powerful and ruthless character known as Max Schreck. The ruthless business mogul — Max is the unexpected main villain in the movie and is an ally to the Penguin. However, Max's character wasn't adapted from any of DC's comic books.
With a completely different cast and crew, this part of Batman came with a swing for the audience. It was directed by Joel Schumacher, who went for Val Kilmer to portray Batman, and his decision was appreciated as Kilmer looked great in the Batsuit. The sidekick, the Robin, was also a part of the movie and was played by Chris O'Donnell. This movie charmed the audience with the entry of two major villains — Two-Face, played by Tommy Lee Jones, and the Gotham District Attorney named Harvey Dent. The Riddler was also a villain played by Jim Carrey, who is a demented criminal marking his crimes with riddles.
With the effort to master the chaos — this Batman movie was produced on a massive budget and was directed by Joel Schumacher. He took a creative turn with setting the frosty tone and introducing new gadgets for Batman, including a modified Batmobile, a new Batman arsenal, and interestingly a Batcard that left many fans in shock. George Clooney donned the cape and cowl with Chris O'Donnell's Robin. The duo fought the villains of the movie — Mr. Freeze played by the ever-loving Arnold Schwarzenegger. He was famous for his stellar one-liners and catchphrases. Uma Thurman was also seen playing Poison Ivy and did a tremendous job. The character of Batgirl was introduced and portrayed by Alicia Silverstone.
Now everyone who is a DC fan will love Batman Begins as it is destined to be a classic of the superhero genre. It was directed by Christopher Nolan — the whole movie portrayed a deeper connection to Bruce Wayne and his journey of becoming a batman. This time the role of Batman was given to Christian Bale, who did immense justice to it! His journey to becoming a Dark Night was displayed from stem to stern. This movie also sheds light on the relationship of James Gordon played by Gary Oldman. The villain of this Batman movie was Scarecrow, who was played by Cillian Murphy.
After the success of Batman Begins — the Dark Knight continued this epic trilogy. This movie has turned the tables for every DC villain as Nolan saved the most iconic villain of all time and brought out the big guns once you were already invested in the dark vision of Gotham. When we talk about The Joker — Heath Ledger is the first name that comes into our minds. With the terrifying and psychotic ways of creating chaos in the city, the character of Joker is illustrated perfectly in combination with Batman. And with the addition of Two-Face, played by Aaron Eckhart — the story of this part is intelligently crafted to exceed all expectations.
The Dark Knight Rises is deemed as the most successful culmination of the Dark Knight trilogy. With the towering cinematic achievement in this part, Batman's character is in the depths of despair, and Gotham city falls in the realm of darkness. As the whole city is held hostage by the diabolical masked villain, Bane,  played by Tom Hardy — we see new dimensions to the darkness that weren't possibly achievable after the passing of Heath Ledger. With the interesting new characters of Catwoman a.k.a. Selina Kyle played by Anne Hathaway, and John Blake played by Joseph Gordon-Levitt, paying homage to Batman's Sidekick, Batman fights the burgeoning army of Bane and saves Gotham city from the wrath of darkness.
It is one of the most anticipated movies! Thanks to Zack Snyder, we can feast on our two most beloved superheroes of all time together. With our favorite list of cast members, who became the new face of superheroes for Gen Z. Ben Affleck as Batman, Henry Cavil as Superman, and Gal Godot as Wonder Women — this trio has taken the DC superheroes to the next level. With everything that happened in the events of Man of Steel with Superman, Bruce Wayne is averse to Superman as a lot of people he cared about died on that doomed day. While this two pit against each other, we see Lex Luther (Jesse Eisenberg) barging in with an elaborate and evil scheme.
Although the caped crusade is only making an uncredited cameo appearance in this movie, you don't want to miss out on this iconic anti-hero ensemble. This movie is written and directed by the super-talented David Ayer, who showcased the wake of Superman's death. Where a government intelligence agency assembles a rogue team — Task Force X — who fights the entities that are a threat to the world's safety. This action-packed movie is filled with a stellar cast and characters, including Will Smith as Deadshot, who comes with unexpectedly deeper characterization. Plus, Margot Robbie, who played Harley Quinn, perfectly captures the unhinged mania of the character from DC Comics and her love interest Jared Leto as Joker. This movie has humor, darkness, depth, and an interesting storyline with a perfect round-up of all great villains!
A much-awaited movie of all times, and with the unexpected turns of events with Zack Snyder stepping away and Joss Whedon coming in with extensive reshoots and editing of the movie. Fans were already skeptical with the final cut, but it overall gathered pleasant reviews. The fantastic cast — Batman, Superman, Wonder Woman, the Flash, Aquaman, Cyborg, who are teaming up to fight against Stephen Wolf. Even after the grand theme of the movie, we still feel it lacks the inclusive take on all the characters as Barry Allen a.k.a. Flash, Victor Stone a.k.a. Cyborg, and Arthur Curry a.k.a. Aquaman are introduced in the movie and are only briefly referenced to in the past. This is because the film is only 2 hours and it has to cover the whole gist and elaborate on the importance of all the characters in this extremely short running time.
If you are familiar with the DC world, then you have already heard about the stir that the "Snyder Cut" made. Zack Snyder's Justice League debuted on HBO Max™ on March 18, 2021, after the increasing demand of fans. This director's cut was highly in demand as it was anticipated to be more detailed and enthralling than its other lukewarm version. And fans were not disappointed — because the 4-hour ZSJL definitely covered all the aspects as expected. As the cast remained the same, we can see a broader background of the characterization of Cyborg, Flash, and Aquaman, and it is quite a deeper & richer version of the previous Justice League. So if you are interested in watching this powerful movie — subscribe to Spectrum Cable service to get access to HBO Max, or get a free limited-time trial for the HBO Max by subscribing to DIRECTV. 
The reboot of the Batman movie franchise is all set to release on 4th March 2022 and will take place apart from the DC Extended Universe. On one hand, where everyone is excited to see the new version of Batman directed by Matt Reeves, we also can't wait to see how Robert Pattinson portrays the character of Bruce Wayne and Batman. This movie also includes other significant characters from the original franchise like Commissioner Gordon (Jeffrey Wright) and Batwoman (Zoe Kravitz). For now, fans only have a trailer to make do with. But it is definitely the one to look out for, especially if you have finished all the Batman movies by the time the movie releases. 
The journey from Adam West to Robert Pattison is long drawn out but if you are interested in giving it a try, then it will definitely make you a lifelong Batman aficionado. You can watch these movies on a variety of platforms but the easiest way to go is by subscribing to Cox TV and binge-watch all your favorite movies through its customizable channel lineups and networks. If you are looking for a cheaper cable TV alternative, you can always rely on a reputable provider like WOW! TV and watch these Batman movies on popular networks. However, ISPs availability varies across locations and a provider of your preference may not be available at your address. No worries, BuyTVInternetPhone has a list of popular internet and TV providers in the US along with their pricing, plans, and availability by zip code. Moreover, you can call customer service at 1-855-349-9328, and learn all about the providers near you.
Where can I watch Zack Snyder's Justice League?
You can watch Zack Snyder's Justice League on HBO Max by subscribing to Spectrum TV or DIRECTV to get easy access.
Is there a new batman movie coming out?
Yes, the release date for The Batman is announced and is set for 4th March 2022, starring Robert Pattinson and Zoe Kravitz as lead characters.
How many total batman movies are there?
There are a total of 13 live-action Batman movies spanning over the years that you can watch in chronological order to get a proper perspective of this sectional superhero story.