Let's begin with a couple of factoids, shall we?
When it comes to collegiate sports, Americans prefer watching that to national games. Countries like Brazil, Australia, and many European ones, invest heavily in 2nd division state leagues where budding athletes get trained to compete in bigger professional leagues. These state leagues provide young athletes the platform to learn, grow, and evolve into a pro, before even entering the professional league. However, in the USA, college sports serve the same purpose as a 2nd division state league. To tell the truth, teams competing in college sports are often better developed than what you normally see in an All-Star professional league. Giving the American collegiate teams all the more reason to bag a ton of viewership and fandom.
Keeping in mind that Americans have made a BIG deal of college sports, the need for a network that would provide extensive coverage of college sports events, live or recorded, began to surface. And, to fulfill this need, a sports network was launched in 2007, with a plan to provide extensive coverage of the college sports events and other types of shows pertaining to those events. That sports network is now a part of millions of households across the U.S., known as the Big Ten Network.
The Big Ten Network or BTN is an American sports network focused solely on covering collegiate sports sanctioned by the Big Ten Conference, which is the oldest Division I athletic conference in the U.S. After the deep-dish pizza, if there's another thing, which Chicago takes pride in owning then we'll hand it to the Big Ten Network. From Live and recorded college event telecasts to analyses, news, and other content related to the Conference's member schools, BTN follows a 360° approach in programming that no college sports buff would ever want to miss.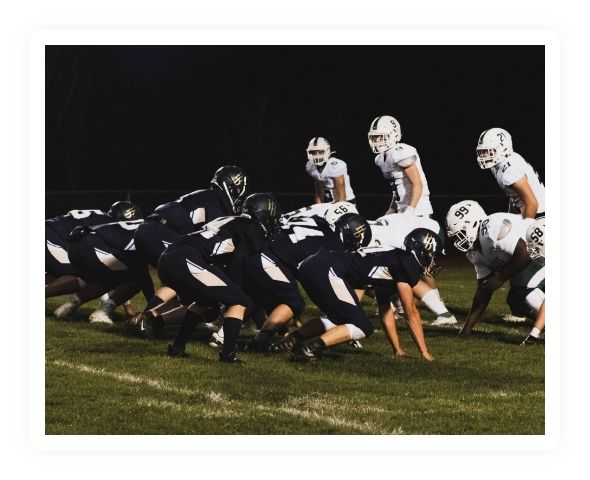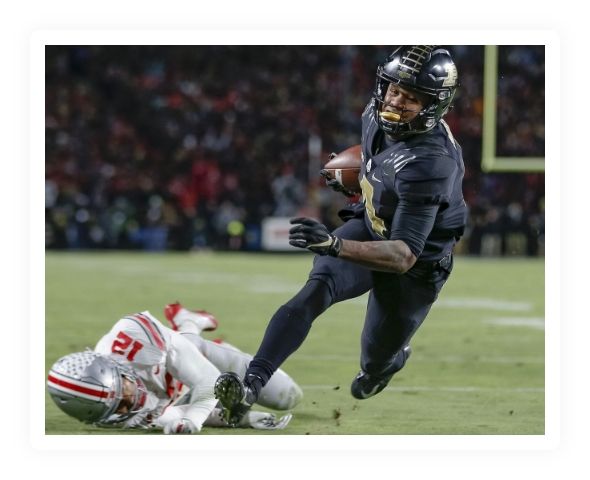 BTN was founded in 2007 as a joint venture between the Big Ten Conference and Fox Sports Media Group, a division of the Fox Corporation. And, it's broadcast across the USA and Canada. By 2014, the network had an estimated 60 million U.S. subscribers. Ever since the addition of Rutgers University and the University of Maryland this number is believed to have gone up. Currently, the Big Ten Network is carried by all leading TV service providers across the U.S., including DIRECTV. AT&T DIRECTV, the #1 satellite TV service in the country, brings you a great mix of top local, regional, national sports channels. From letting you catch up on professional league events on ESPN to enthralling college sports events on the Big Ten Network, DIRECTV surely lives up to its reputation of being the front-runner in Sports coverage.
It's rare to see women getting the same acknowledgment as men, especially in the field of sports. When all the other sports channels lagged behind in this particular area, the Big Ten Network demonstrated its true character as a Sports leader. The Network showed an exemplary commitment towards "event equality", and pledged to produce and distribute an equal number of men's and women's sports events across all platforms within the first three years of launch.
Big Ten Network's inaugural Live telecast aired on September 1, two days after its launch. The Live telecast was a football game between Michigan and Appalachian State, which garnered overwhelming attention from the national audience owing to its unpredictable turn of events. Three days after the launch, on September 2, Big Ten Network aired its first women's soccer match between Michigan State and Syracuse University. Having made it through its first decade, Big Ten remains committed to broadcasting sports events based on the 'event equality' dynamic.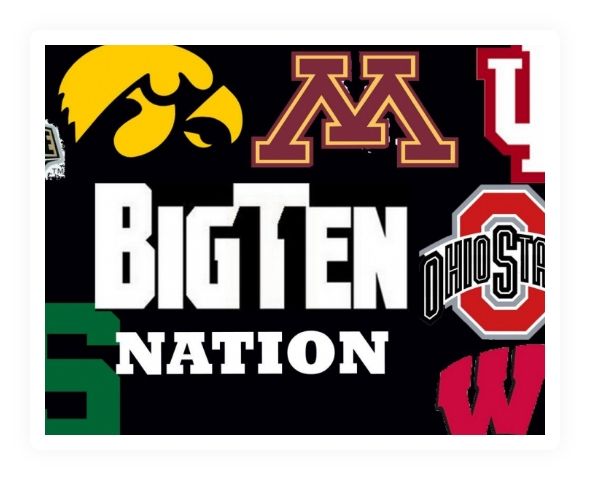 Not only this, but Big Ten Network broadcasts original content as a part of its daily broadcasting lineup. If you prefer staying aware of everything that goes down in the realm of collegiate sports, you can catch up on it with the following shows that air regularly on the Big Ten Network:
Big Ten Tonight - A talk show based on the highlights and insights from the latest sporting events on the Big Ten Network. Airs every Sunday.
Big Ten Tailgate – Enjoy a lighthearted take on the hustle and bustle of campus life, before the Big Ten football game weekend. Airs every Friday.
Big Ten's Greatest Games – A show dedicated to the classic football and basketball games.
The Big Ten Women's Show – Catch highlights of all the women's sports events taking place throughout the Big Ten conference. Airs every Monday.
Big Ten Cookout – Catch chefs Julius Russell and Hell's Kitchen ex-contestant Ben Walanka, as they whip up delicious recipes every week at one university campus or another within the conference. Airs every Saturday.
The list of Big Ten's original shows doesn't end here – it goes a long, long way. Besides original shows, Big Ten Network also covers 21 Big Ten Championships and tournaments, including baseball and men's & women's basketball, cross country, golf, gymnastics, swimming, indoor and outdoor track & field as well as soccer events. To top it all off, Big Ten has also acquired broadcasting rights to Women's ice hockey championship. So, if you're a sports-fanatic at heart and love watching budding athletes making their way into professional leagues, the Big Ten Network on DIRECTV is enough to keep you tuned in.
DIRECTV stands as the USA's favorite satellite service for a reason. It offers packages in 6 tiers, so you meet with no trouble finding the one that fits your needs and budget. You can subscribe to DIRECTV's rather modest packages SELECT™ and ENTERTAINMENT if you're a 'less TV' person. However, if sports coverage feeds a big part of your TV consumption every day, make sure to subscribe to DIRECTV CHOICE™, XTRA, ULTIMATE, or PREMIER™. Want to know why? Because with these packages you can get access to a greater number of sports networks besides the Big Ten Network. In any case, the DIRECTV Sports Pack is always there with over 35 regional and specialty sports networks from all over the U.S. including the Big Ten Network. If the DIRECTV Channel Lineup you choose does not include BTN, you can always include the competitively priced Sports Pack to your primary subscription.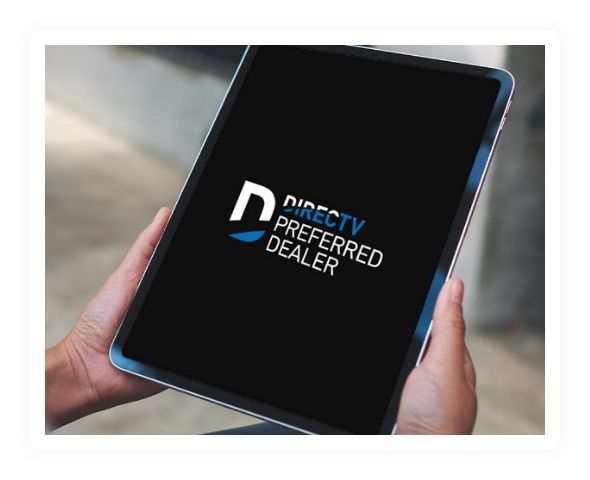 Features you get with the DIRECTV service are no less than a sports lover's dream come true. When DIRECTV says "every season is a sports season", it truly lives up to it too. For starters, you can watch live or repeat telecasts on Big Ten Network on the go, with DIRECTV App. All you need is a strong signal in the vicinity and you can stream DIRECTV on your smartphone or another device anywhere you are – quite without the internet or mobile data. It's as simple as that!
Plus, if there's a college game so good that you want to re-watch later, GENIE will do it for you. GENIE HD DVR from DIRECTV comes included with all packages. Record your favorite events from the Big Ten Network, or any other of your choice, onto its 1-terabyte storage drive. GENIE stores over 200 hours of content and lets you record up to 5 shows simultaneously. If you choose to upgrade to GENIE 2 (currently free for all new customers), you can watch and record 4K content on up to two 4K TVs at the same time. Missing a college game is now a hassle from the past. You can watch, record, and then re-watch your favorite college events on the Big Ten Network and show the world how big a sports buff you are.
The DIRECTV channel lineup is anointed with selections, guaranteed to keep you far from boredom. As we mentioned a little earlier, to watch the Big Ten Network on DIRECTV, make sure you subscribe to DIRECTV CHOICE™ or above. Don't worry, you would still be able to enjoy an all-round selection of TV essentials with DIRECTV SELECT™ and ENTERTAINMENT. And, the DIRECTV Sports Pack is always there too-- as an add-on. However, if you want to unlock a bigger channel lineup and more features, we'd suggest you go for CHOICE™, XTRA, ULTIMATE, or PREMIER™.
Once you are subscribed to any of the aforementioned packages, access the Big Ten Network by entering the channel number mentioned below, and you'll never miss a college sports event, ever again!
DIRECTV SELECT™
| Total No. of Channels | Availability of Big Ten Network | No. of Channel |
| --- | --- | --- |
| 155 | NO | N/A |
DIRECTV ENTERTAINMENT
| Total No. of Channels | Availability of Big Ten Network | No. of Channel |
| --- | --- | --- |
| 160 | NO | N/A |
DIRECTV CHOICE™
| Total No. of Channels | Availability of Big Ten Network | No. of Channel |
| --- | --- | --- |
| 185 | YES | 610 |
DIRECTV XTRA
| Total No. of Channels | Availability of Big Ten Network | No. of Channel |
| --- | --- | --- |
| 235 | YES | 610 |
DIRECTV ULTIMATE
| Total No. of Channels | Availability of Big Ten Network | No. of Channel |
| --- | --- | --- |
| 250 | YES | 610 |
DIRECTV PREMIER™
| Total No. of Channels | Availability of Big Ten Network | No. of Channel |
| --- | --- | --- |
| 330 | YES | 610 |
Big Ten Network and DIRECTV-- that is a combo straight out of every sports aficionado's dream! DIRECTV gives you access to NBA/WNBA, PGA golf, USTA tennis, NHL Hockey, Premier & Major League Soccer, NCAA basketball, college football events, NASCAR, UFC, WWE… and…! The list is endless. To say the least, subscribing to DIRECTV will be no less than getting a courtside seat to all of your favorite games.
What Channel is Big Ten Network on DIRECTV?
Big Ten Network is available on DIRECTV Choice, DIRECTV Xtra, DIRECTV Ultimate and DIRECTV Premier Package at channel number 610.
Is Big Ten Network available on DIRECTV Xtra and Ultimate Package?
Big Ten Network is available on DIRECTV Choice and above packages. To know more about DIRECTV packages, call at 1-855-820-1220 now!