As we search for the fastest internet speeds and maximum broadband width, we usually forget to check on the third important variable that makes or breaks the perfect internet experience – data caps!
What is internet data cap?
Internet data caps refer to the limit placed by internet service providers on the data you transfer and receive. Imagine surfing the web streaming crisp, detailed, clear 4k content or planning your attack in the middle of a fight in call of duty when you cross your data cap. You won't feel anything, you might get a notification, but the worst will come later when you get charged extra on your monthly bill. Known as overage fee, these charges can sometimes end up becoming quite high, damaging your budget. Worse still, you might get slower internet.
All about throttling and overage fee
Once you pass the data limit, most times you'll find that your internet speeds have slowed down, especially during the peak internet traffic hours. Internet service providers often reduce the speeds in a common practice known as de-prioritization or throttling.
Many providers include data caps in their internet packages, but if it's around 1 terabyte (1 tb) i.E. 1,000 gb, you'll hardly notice it. It is more than enough data for the entire family. However, if you share large files often like videos in hd online, you'll soon find yourself running out of data. What happens when you exceed your limit, varies from provider to provider. At&t, xfinity and cox are known to charge overage fee. Many mobile plans are limited too. If it is a common occurrence in your household to exceed data caps, you might want to check out other packages with a higher data cap or none, preferably.
There are mobile plans out there that offer unlimited data with no overage fee or throttling harming your surfing experience. Read on to find out more.
How much data do you need anyway?
Before we discuss internet plans, it is important to understand how much data you need anyway. You might be paying extra to get unlimited data only to find out you could have done much better subscribing to a package with limited data that is enough for your work for a fraction of the cost. So the next question is, what uses up the most data?
Well, everything you do online uses data. Opening a webpage, downloading files, uploading documents, streaming content, playing online games- everything! One of the things that puts the greatest strain on your data usage is undoubtedly streaming tv.
According to netflix, streaming their full hd content means you'll use 3 gb data an hour and if you stream 4k ultra hd content, you'll consume 7 gb data an hour. Given that internet providers usually cap their data at 1 tb, if you want you can stream 333 hours of full hd content or 143 hours of 4k content a month. That's a lot!
If you have a big family that enjoys streaming content, you'll most probably do well with such a data cap. However, if you guys love to binge then be ready to pay for overage fee and slower loading speeds.
To break it down into more relatable terms, let's see how much a family would stream. There are seven days a week and a normal person works an eight hour shift with eight our sleep leaving hardly 7 hours a day to do much else given commute and meal times. If you're a family of four, consider this scenario:
One binges on a series like game of thrones putting in 63 hours a month, another watches their favorite anime shows for 60 hours a week, the third keeps up with the saturday night live, and comedy central at 17 hours a month while the fourth catches keeps up with the latest installment of series on hulu consuming another 60 hours of data. It'll add up to 200 hours of hd content which is hardly two-thirds of the total data at your disposal. In addition to this, family members will undoubtedly use social media, messaging platforms, etc. The package will more than suffice for sure. If your family is bigger and indulges daily in 4k content, or just love to binge, unlimited data plan is the one you need. Here's our guide to providers which offer unlimited data as well as those with high data caps. No matter what you need, you'll find it here!
Providers that offer internet with no data cap?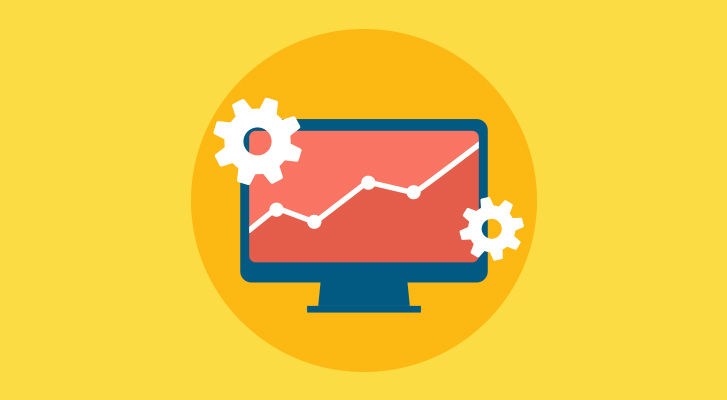 If you want unlimited data cap internet, you might want to consider the following:
Optimum
Spectrum
Verizon FiberOptic
RCN
MCTV
Google Fiber
Windstream
Optimum
Optimum is a great option for those living in connecticut, new jersey and new york and a few based in the state of pennsylvania. Optimum data cap doesn't exist. For under $40 you get internet speed of up to 100 mbps. If you have excessive usage for a household, optimum might impose limits under their excessive use policy. The service is great though and if you have normal usage, this is one of the best packages out there.
Spectrum
Charter's spectrum is another service that doesn't confine your internet adventures with monthly data limit. With a non-existent spectrum data cap, you can stream and download freely. You get a basic package with 100 mbps internet speed for just $49.99 a month for the first 12 months. The spectrum bandwidth cap is broad enough to support 5 devices on its wi-fi hotspot so medium-sized families will find it suitable. You also get a modem free of cost and access to wi-fi hotspots across the us. It also includes optional security suite for up to 10 computers in your house.
Verizon FiberOptic
Veriozon FiberOptic is a great option to consider. It offers three packages. The first offers internet speeds of up to 200 mbps for $39.99 a month for the first twelve months. The second offers internet speeds of up to 400 mbps for $59.99 a month with a 2-year price guarantee while the third plan offers internet speeds of up to 940/880 mbps with a 3-year price guarantee. The latter comes with a free router rental for the duration of its stay saving you some bucks. It also comes with a $100 visa® prepaid card.
If you're stuck in a previous contract, verizon gives you $500 credit to help cover the early termination fee. In addition to this, if you order online, the standard setup charges are waived saving you $99. What more could you want?
The packages of course offer unlimited data, but they will call you if you use excessive data. User reviews suggest that that occurs when you use 7 to 10 tb a month. If you're a big family even then all you'll ever need is 4 tb so it's unlikely you'll get a call.
RCN
RCN also offers packages without data caps. You can get an internet connection with 50 mbps download speed and 10 mbps upload speeds for just $39.99 a month, for the first 12 months. It is great plan if you're looking to keep up with social media, but if you want faster internet, you should consider subscribing one of their other packages.
You can get an internet connection with 250 mbps download speed for $44.99 a month, internet connection with 500 mbps download speed for $54.99 a month and internet connection with 1 gbps download speed for just $59.99 a month. These are all promotional prices valid for the first 12 months and will increase after this time period. While prices can be deal breaker for some, the rcn data cap is not.
One of the great things with rcn is that you don't have to sign any contract. It also offers a 30-day money-back guarantee so you'll have ample time to test out the service. If you find yourself stuck anywhere, you can contact their 24/7 customer service. With society of cable telecommunications engineers certified technicians, we're sure you'll be glad of their assistance.
MCTV
MCTV's high-speed internet for home costs $89.95 a month for speeds up to 100 mbps. It's a pricy for sure compared to all those mentioned above but it does have some redeeming qualities.
It comes with a free modem and it also supports several users and devices. It is sufficient for serious gaming and you can also stream heavy hd content.
Google Fiber
Google fiber offers fiber-based high-speed internet service with no data caps. Their 1 gigabit connection can cost around $70 a month, but it really depends on where you live. You will have to send your address to get a quote. It'll be worth the effort for sure though!
You not only get unlimited data but also 1 tb of free cloud storage which is really amazing! You can also stream on more than 20 devices at the same time. What's more, you don't have to sign any contract and you get free installation, wi-fi modem and firewall. If you're looking for the best and it's available in your region, google fiber is the best there is.
Kinetic by Windstream
If you're looking for a great deal on gigabit speeds, Windstream is your ultimate stop. For $65 you get internet speeds ranging from 73 to 125 mbps with of course, no data cap. You also won't have to sign a contract or pay termination fee if you don't find the service up to par. Kinetic also offers a 30-day back money guarantee. This is a promotional price though and you should expect an increase in prices after the first twelve months. The service is not available in all areas so you might want to check their availability online or just call them at 1-855-349-9312.
Providers that offer high data caps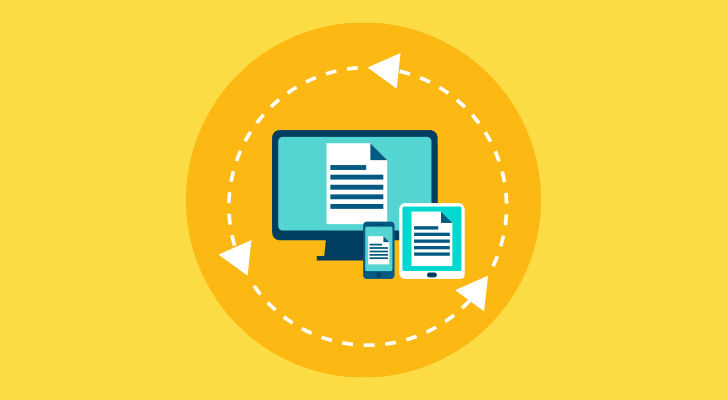 If you have a medium-sized household, 1 tb is enough for the month. We have compiled a list of providers that offer high data caps. Just keep reading.
Xfinity
Cox
AT&T
Buckeye Broadband
Cable One
CenturyLink
HughesNet
Mediacom
Shentel
Xfinity
Xfinity's base package starts at $39.99 a month for the first 12 months and offers internet speeds of up to 100 Mbps. The Cox data cap is 1 TB which most families will find suitable. It can easily support 5 devices at a time. If you get it during a promotion, you can save some cash with free self-installation kit and you can even add a Flex 4K streaming device and Voice Remote for no extra cost. If you want faster internet, Xfinity is for you. They have multiple packages with download speeds reaching up to 2000 Mbps.
For 200 Mbps you'll have to pay $54.99 a month while 300 Mbps will cost you $59.99 a month for two years. For more packages, we'd recommend you visit their site. If you're worried about data limit though, rest assured Cox data caps are high enough that you're unlikely to feel the difference.
Cox
Cox caps all its internet packages at 1 TB. Their basic package, Cox Internet Starter 10 offers download speeds of 10 Mbps for $44.99 a month for the first twelve months. During promotions you can get for the low price of $29.99. It is quite pricey as compared to other packages discussed above. But, depending on your area, it could end up being the best service. In addition to this, if you want cable and phone cox bundle deals might suit you best.
AT&T
AT&T data caps varies by service types and speed offered. For packages offering download speeds up to 300 Mbps, there is a data limit of 1 TB. If you subscribe to package with 1000 Mbps speed, you get unlimited data.
AT&T has overage fee. For every 50 GB that you go over the 1 TB limit, AT&T charges an additional $10. It can go up to $200 for DSL users and $100 for fixed wireless internet. On the bright side, you will be notified through email when you exceed your limit. You can also get an estimate of the data you used by logging into your account.
To save some cash, you can simply purchase unlimited usage by paying $30 more. We'd recommend however, that you bundle your package. You get unlimited data in bundles with U-Verse TV or DIRECTV service.
Buckeye Broadband
Buckeye Broadband has four data caps based on the plan you subscribe to. If you want unlimited data, you can easily get it for an additional cost of $30. If you exceed the limit on a monthly basis, it would suit best as for each additional 50 GB you use, the overage fee is $10.
To check your data consumption, just log into your account on Buckeye. The service also sends alerts when you're about to exceed the data cap.
Cable One
The data cap for Cable One varies according to the plan you subscribe to. For example, the Lite Plan limit is 50 GB, Starter plan limit is 300 GB, Family Plan is 600 GB, Streamer & Gamer plan is 900 GB and it is the Roommate plan that exceeds 1 TB at 1200 GB. There are other plans you can subscribe to of you want even more data.
It's just recently that Cable One introduced plans without a data cap. The Plus plans offer unlimited data in Fargo, Odessa, North Dakota, and Texas. In Sioux City, Bartlesville, Iowa, and Oklahoma you can get unlimited data with a Plus plan for an additional cost of $40 a month or 100 GB more for $10. If you exceed you data limit for three months, you will be asked to upgrade your plan.
CenturyLink
CenturyLink data cap is 1TB. It monitors network congestion to ensure all their users have a great experience so if you sign up you will get fair treatment. If you exceed the data limit though, you won't be charged overage. You will be asked to either reduce your usage, get an internet plan with higher-speed or switch to a business plan. If you continue to exceed data limit with upgrading, after three months your connection may be revoked.
One of the biggest downsides of this service is that you won't be able to track your usage.
HughesNet
The data cap for HughesNet is different for each package. Your speed can go up to 25 Mbps. If you cross your data limit, the service throttles your internet speeds at 1 to 3 Mbps. If you plan to stick with this service and find yourself exceeding limit every month, we'd recommend you purchase data tokens. These increase your speed back to 25 Mbps. You can get 50 GB of additional data to use from 2am to 8 am, so you might just not have any need to buy extra data.
Mediacom
Mediacom too has varying data limits for its plans. For their plan Internet 60, the data limit is 350 GB, but that's the only plan with such limited data. Internet 100 offer 1 TB of data, Internet 200 offers 2 TB, Internet 500 offers 4 TB data while their 1 Gigabit connection offers 6 TB of data. If you have a small household Internet 60 would be more than enough but if you find that your Mediacom data usage exceeds the limit, the company offers multiple plans and we're sure you'd find one that suits you best.
If you exceed your limit, bear in mind you will be charged $10 for every 50 GB used above the limit. These charges can add up so if that's the case, we'd recommend you upgrade. You can look for different packages and plans for Mediacom Cedar Rapids, IA, Mediacom Des Moines, IA or Mediacom Valdosta, GA. If you reside in any place other than these areas, you can enter your zip code at BuyTVInternetPhone and find the plans available in your area. 
Shentel
Many of the Shentel internet packages have data caps. For example, the 3 Mbps connection has a data cap of 200 GB. If you want 1 TB internet you'll have to purchase 150 Mbps plan.
What to Do?
So, what do you do? We've tried to create a comprehensive guide to help you, but only you can really answer this question. Many people don't even notice their data caps since they have limited usage for it, but if you consume a lot of data then you should consider switching to an unlimited plan.
Let us know what how you cope with limited data raining on your parade. If we've missed out any provider drop us a message below. We'd love to hear from you.