Spectrum is not a name that begs introduction. For U.S. internet users., it is a household name―with around 110 million people able to access its services. Spectrum provides network coverage in parts of 41 states, and ranks #2 among internet service providers in the country. Spectrum Internet plans and prices are straightforward, and perks are of good value. Together with ready access, this understandably makes the service one of the most popular among customers in the nationwide market.
Our Spectrum Internet review of its starter plan discusses in detail what makes it one of the best in the category―if you're contemplating to keep things affordable without the compromise, it is a must to consider, and learn about, so you can choose better for your home.
Spectrum Internet Review: A Quick Look at the Starter Plan
Table of Contents
Let's now proceed with our detailed Spectrum Internet review of its starter plan that takes into account the most common questions users want answers to. The more information you've on hand, as you enter the process of switching providers, the better able you'll be to choose what's right for you.
How Reliable and Fast Is Spectrum Internet Standard Speed?
The Spectrum Internet service delivers the fastest download speeds in the country―over a network that is supported by fiber optic technology at its core. The hybrid Fiber-Coaxial network Spectrum utilizes to deliver residential internet, is able to support speeds up to 1 Gbps. This advanced network relies on coaxial cable lines only during the figurative "last mile"―and for the greater part data transfer occurs over fiber optic cables―reason why you're able to get reliable, fast download speeds. However, it is not a Fiber-to-the-Home connection, so upload speeds can be a downside for users who need more power to upload data.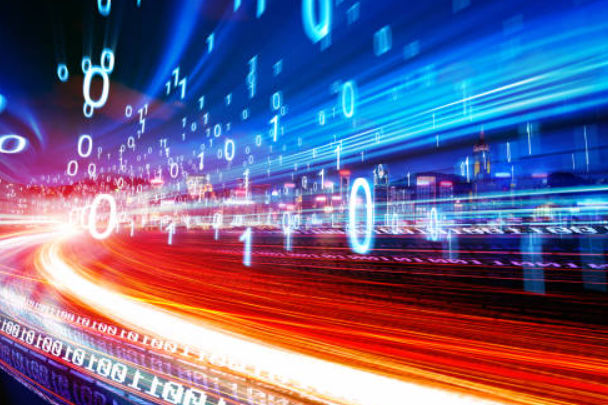 Spectrum's starting internet plan delivers speeds up to 300 Mbps for downloads, and 10 Mbps for uploads. While 10 Mbps may not be a glamourous upload speed, for all practical purposes it suffices all kinds of upload activity common to residential usage―it will work for your Zoom group video calls, uploading heavier files, sharing media, etc.
Spectrum Standard Internet speed for downloads is among the highest offered by a starter plan. It is good for multiple users and devices in a smaller household who connect simultaneously for work and play. Does Spectrum Internet Have Data Caps?
Like its other plans, Spectrum Internet Standard also gives users unlimited data. There is no overage charge, and no speed throttling to put up with. Unlimited data is one of the service features customers greatly value―albeit according to recent studies average data usage in an American home ranges from 600 to 750 GB, meaning the bigger chunk of users doesn't really need "unlimited data" as such. With that said, the sense of freedom, which unlimited data inspires, is something most users prefer.
Spectrum has been known for not imposing data caps thus far. There has been speculation this would change after Spectrum's agreement with the Federal Communications Commission (FCC) ended in May 2023. However, Charter (Spectrum's parent company) has clarified the provider does not intend to alter its policy on data caps. So users need not worry about losing the freedom and value for money they get with unlimited data.
Is Internet Modem Free with Spectrum?
Yes. Spectrum includes the internet modem with the starter plan―like it is with higher service tiers. So there is no monthly rental that you must pay on top of the recurring monthly service charge. This is a relief for customers―helping them cut down on costs that otherwise add onto the service charge on a monthly basis.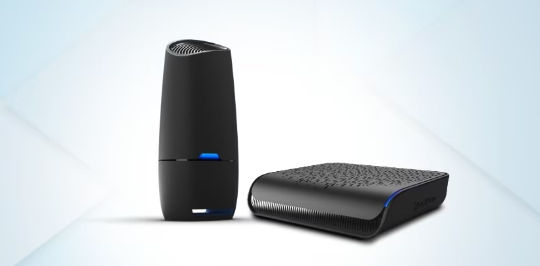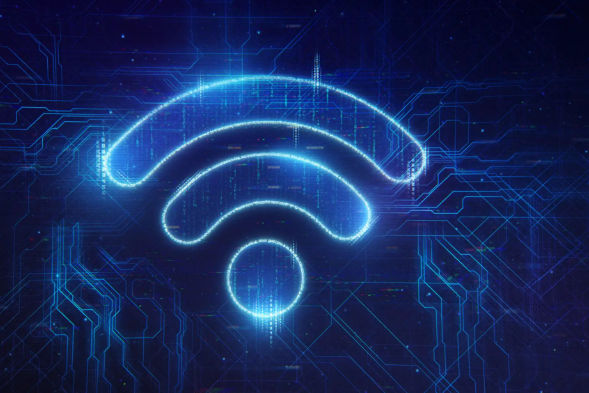 How Much Does Spectrum Charge for WiFi?
While the internet modem or gateway rental is included in the price, Spectrum does charge users for in-home WiFi. Spectrum Advanced WiFi costs $5/mo., but adds great value to your subscription. You can enjoy an optimized connection, better coverage, extra protection with the Security Shield, and you're also able to manage your home network from anywhere via the My Spectrum app.
For larger houses you can include Spectrum WiFi Pods to expand coverage to areas that suffer from weak signals. Each Spectrum Pod added to your Advanced WiFi setup, can keep all devices connected in up to 800 sq. ft. of area. Spectrum WiFi Pods cost $3/mo. each.
Is Access to Spectrum WiFi Hotspots Free?
Your subscription to Spectrum Internet Standard includes a big benefit―FREE access to Spectrum out-of-home WiFi. You can save your mobile data by connecting to secure high-speed internet via Spectrum WiFi hotspots in areas that fall in the provider's nationwide footprint.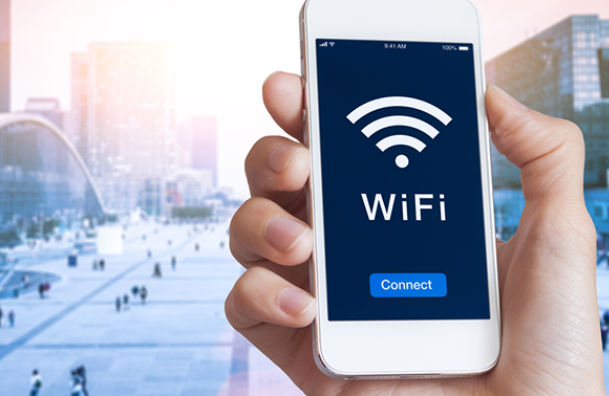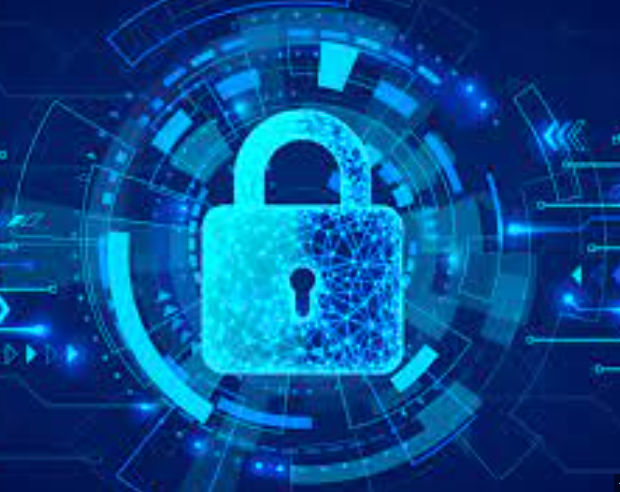 Is Internet Security Free with Spectrum?
Yes. We cannot undermine the need for comprehensive online security in this age and time. With the majority of every day tasks having shifted to online platforms, we must pay heed to reports that tell us cyber threats are becoming more sophisticated and persistent.
For this reason, Spectrum ensures tools that make the user experience secure, are included without an additional cost. The FREE security suite comes with all Spectrum Internet plans, and can be installed on up to 10 devices―you can enjoy the peace of mind you deserve with features like automatic virus removal, browsing and firewall protection, antibot scanner, and parental controls, etc.
Are There Contracts with Spectrum Internet?
Another big plus of the Spectrum Internet starter plan is it does not require you to sign an annual contract. You are free to cancel the service at anytime, without the anxiety of having to pay a hefty sum as penalty or liquidation charges.
Like unlimited data, this is another aspect of the service sought after by the majority of internet users. If you're not a 100% satisfied customer or you're relocating to an area where Spectrum services are not available, the "no annual contracts" feature of the service comes to your rescue. All you'll be liable to is paying your dues in full for the then-current monthly subscription period, and return the equipment within the prescribed time frame.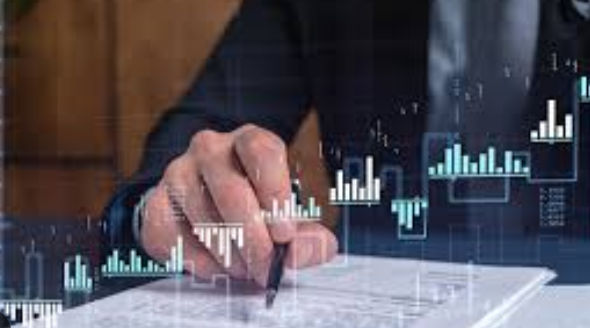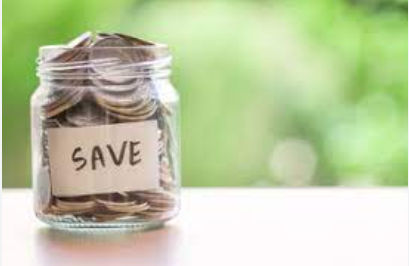 What Is Spectrum Contract Buyout Offer?
Spectrum contract buyout offer is a great incentive for users who may be stuck in a compromising situation with their current provider in spite of dissatisfaction. If you choose to switch to a qualifying Spectrum package, from a comparable level of service, you can get up to $500 to cover the early termination fee that you're charged by the previous provider.
All you've to do is order a qualifying Spectrum plan, obtain the final bill from your previous service provider that shows the early termination fee, and complete the contract buyout form to avail yourself of this offer. The one thing worth mentioning is "qualifying packages" include Video with Internet, and or Voice services.
Does Spectrum Offer a 30-Day Money-back Guarantee?
Spectrum makes it a risk-free investment to order services. If you're not a 100% satisfied with the service during the first 30 days, following the installation and activation, you can cancel the service and get your money back.
Spectrum refunds the monthly recurring service fee & wire maintenance charges, standard installation costs, and equipment charges, that you might have incurred during the first 30 days.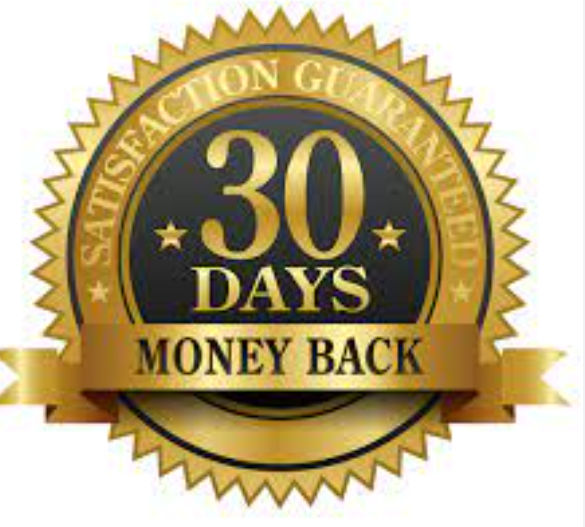 Above Spectrum Internet Standard, there are 2 plans― Ultra and Gig. All three plans are straightforward speed-based tiers designed to fit a range of household sizes and consumer needs.
As we said earlier, the starter plan delivers 300/10 Mbps internet speeds―it is more than adequate for a smaller household with multiple devices. However if your consumption of the internet requires higher speeds, you can consider higher plans that also deliver a great speed to cost ratio.
Spectrum Internet Plan
Max. Download/Upload Speed*
Promo Price
What Can You Do with It?
Internet Standard
300/10 Mbps
$49.99/mo.
for 12 months
Smaller households with up to 5 devices can work from home and stream HD shows at a time without the lag.
Internet Ultra
500/20 Mbps
$69.99/mo.
for 12 months
For mid-sized households with up to 8 connected devices, it is an ideal match. You can download and upload large files, attend Zoom video meetings, stream HD TV, play competitive games and do more online―all at the same time.
Internet Gig
1000/35 Mbps
$89.99/mo.
for 12 months
Gig speed is perfect for an ultra-connected home where users and devices are almost always connected―smart appliances and security devices get a seamless connection to run on, as do users who work, learn, stream or game online.
*Wireless speeds may vary.
Data effective as of publish date. For the latest plans and prices in your area, call 844-760-4220
Let's now take a look at which other costs you're likely to incur when you sign up for Spectrum Internet Standard. Here is what the majority of customers want to know about:
How Much is Spectrum Internet Standard after 12 Months?
After the end of the promotional period of 12 months, Spectrum Internet Standard price hikes up by up to $30/mo. This is more or less a standard practice in the industry whenever a service provider makes a promotional offer. The hike may feel steep, however if you're satisfied with the service received during the 12 months of promotion, and all the value perks that come included, it is likely to be an easy decision to keep the service regardless of the price hike.
How Much Is Spectrum Internet Installation Fee?
Spectrum offers customers both pro and self install options. The professional installation costs $59.99 which is a one-time upfront fee. Self-install however saves you good money by cutting the expense down to $24.99. With that said, it is advisable not to opt for a self-install unless you are tech savvy, and confident that you'll be able to set up things on your own.
How to Save on Spectrum in-home WiFi
As we said earlier, while the modem comes included with your Spectrum Internet Standard plan, in-home WiFi costs you $5/mo. on top of the monthly service fee. Meaning the $49.99/mo. will add up to $54.99/mo. when you subscribe to Advanced WiFi.
However if you go for the Spectrum One deal that includes Internet, Advanced WiFi and an Unlimited Mobile line, you can roll it all in at the same great price i.e. $49.99/mo. (for 12 months). One of the best Spectrum deals yet, it brings amazing value as you get three products for the price of one, saving more than $400 over the first 12 months.
Another commonly asked question by users looking to switch. As we said earlier, Spectrum provides network coverage in parts of 41 states―customers in hundreds of cities and towns across these states are connected to the advanced Spectrum network.
Take a look at a listing of the states where Spectrum services are available. And, if you see your home state listed, call at 844-760-4220 to determine availability at your exact address.
| | | | |
| --- | --- | --- | --- |
| Alabama | Kansas | Nebraska | Tennessee |
| Arizona | Kentucky | Nevada | Texas |
| California | Louisiana | New Hampshire | Vermont |
| Colorado | Maine | New Mexico | Virginia |
| Connecticut | Maryland | New Jersey | Washington |
| Florida | Massachusetts | New York | West Virginia |
| Georgia | Michigan | North Carolina | Wisconsin |
| Idaho | Minnesota | Ohio | Wyoming |
| Hawaii | Mississippi | Oregon | |
| Illinois | Missouri | Pennsylvania | |
| Indiana | Montana | South Carolina | |
Before we close our discussion of the Spectrum Internet Standard plan, let's quickly see how it stacks up against comparable plans from service providers that Spectrum competes with in different markets.
Here it is worth mentioning, it is always better to assess the overall value of your subscription rather than making a decision based on the price alone―so take into consideration what more you get besides the stated internet speed―service features and additional costs―this way you'll have a fair idea of what may be the best choice for your needs and budget.
Provider-Plan
Max. Download Speed
Data Allowance
Annual Contract
Promo Price
Spectrum Internet Standard
300 Mbps
Unlimited
No
$49.99/mo.
for 12 months
Cox Internet Preferred
250 Mbps
1.25 TB
Yes
$59.99/mo.
for 12 months w/ 1-year service agreement
Xfinity Internet Fast
400 Mbps
1.2 TB
Offers vary with location
$45/mo. - $50/mo.
Price, terms and conditions vary with location
Mediacom Internet 300
300 Mbps
1.5 TB
Yes
$44.99/mo.
for 12 months. Plus installation, activation, modem rental, taxes & fees. Price includes $10/mo. discount for autopay & paperless billing.
Optimum 300 Mbps Internet
300 Mbps
Unlimited
No
$40/mo.
for 12 months plus taxes with autopay & paperless bill
Data effective as of publish date. For the latest plans and prices in your area, call 855-349-9328
Spectrum Internet Standard plan gets you fast download speeds at a great introductory price, with many value perks, like unlimited data, free modem & anti-virus software, and free access to Spectrum WiFi hotspots. Plus there is more advantage to enjoy―Spectrum not only doesn't require you to sign an annual contract, but compensates you with a contract buyout offer when you choose to switch. Above all, Spectrum makes it a risk free investment to sign up with the 30-day money-back guarantee in place.
For these reasons, online Spectrum Internet reviews suggest customers have enjoyed their experience, with the exception of the price hike that occurs after the promotional period ends, and the slower upload speeds that are of concern to some users. We recommend you also get the real-life opinion of Spectrum users in your neighborhood, and put all the information together before you make that final call.
If you require pro assistance speak to experts at the Spectrum phone number for sales i.e. 855-423-0918 anytime.
How much is Spectrum Internet?
Spectrum Internet plans start at $49.99/mo. for 12 months. The starter plan delivers 300 Mbps for downloads and offers unlimited data. For more details and to order call at 844-760-4220.
How much is Spectrum Internet Standard price after 12 months?
Spectrum Internet Standard price hikes after the 12-month promotional term ends. You can expect to see the price go up by up to $30/mo. For more information call at 844-760-4220.
Does Spectrum still offer a contract buyout?
Yes. Spectrum offers to compensate users for the early termination fee they may incur when switching to Spectrum services. For details on qualifying packages and more, call at 844-760-4220.
Is Spectrum Internet good?
Spectrum delivers the fastest download speeds in the U.S. as per the Ookla speed test results for average download speeds in Q1 2023. The advanced Spectrum network, powered by Fiber, can support downloads up to 1 Gig. A number of service perks that come included, make the quality service a stronger contender in its markets.
How to set up Spectrum Internet?
You can opt for a professional installation or go for self install at about half the one-time cost. If you're not tech savvy and would prefer a hassle-free Spectrum Internet setup, its better to choose the pro-install at $59.99 one-time charge. For more information call 844-760-4220.