You find the perfect package for your home and you are more than happy to see its cost. The bundle is affordable and plus it comes with the hoard of features, just like the Spectrum Silver package.
So, you order it right away and enjoy the services, but then soon after you find yourself in a conundrum as you get your monthly bills. With several charges popping up that you had not even thought of when you signed up, you end up paying double the money.
To ease your process we have compiled a list of all the spectrum standard rates you might find on your bill so that you are aware of what extra payments you might be expected to make and know exactly what you are charged for.
Hidden Costs of Spectrum Guide
Charter, Time Warner Cable, and Bright House Networks
Before we move forward, it is important to note that Time Warner Cable (TWC) and Bright House networks are different subsidiaries of the same company i.e. Charter Communications. TWC and Bright House systems were migrated to Charter Communications' brand Spectrum following a merger.
Mega corporate mergers are time-taking and Charter Spectrum is still in the process; until the merger is complete, you will hear the brand referred to by varied names depending on where you are in the United States. Here too, we will mention these names, but to avoid any confusion remember they mean essentially the same thing, i.e. Spectrum – Charter's brand under which the company markets consumer cable television, internet, and phone services. Thus for example when we talk about Time Warner Cable installation fees, it means the same as Spectrum installation fees.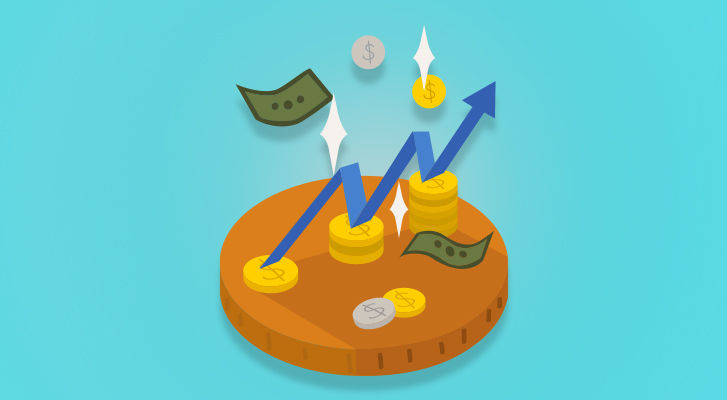 There are different costs involved in different plans. To start, we will talk about the hidden costs in Spectrum TV plans, followed by Spectrum internet plans. A summary of the costs is shared below.
| Category | Fee |
| --- | --- |
| Professional installation | $49.99 |
| Broadcast TV service charge | $13.50/mo. |
| Reconnection fee | $4.99 |
| Spectrum Receiver & Remote (per outlet) | $6.99/mo. |
| Category | Fee |
| --- | --- |
| Spectrum DVR service fee (For 1 DVR Receiver) | $12.99/mo. |
| Spectrum DVR service package (up to 4 DVRs Options) | $19.99/mo. |
| Spectrum DVR Equipment Rental | $11.99/mo. |
| Premium Channels (HBO, Showtime, Cinemax, etc.) | $5.99 -$15.99/mo. |
| Late payment fee | $8.95 |
Spectrum TV subscription charges are pretty straight forward. If you buy the TV package, as a standalone service, you'll be paying the following:
TV Select: $44.99/mo.*
TV Silver: $69.99/mo.*
TV Gold: $89.99/mo.*
*For the first 12 months
This is the price which does not include taxes and other fees mentioned in the table above. It is the addition of itemized costs listed above which is probably the cause of a surprise increase in your total Spectrum bill. Since it is the base price on which your bill is built, these are important numbers to remember.
Spectrum bundle prices may increase by $10 to $35 per month after the first twelve months. Depending on the service you use your bill will go up. For example, Spectrum TV prices increase by approximately $25 per month while phone prices increase by around $10 per month.
Since Spectrum is no contract binding you to the service provider, you are free to select a new promotional deal or switch providers. Many of Spectrum's promotions, however, are only applicable if you haven't been a Spectrum customer for 30 days. You might want to check out which other cable providers are available in your area.
Spectrum TV Services Taxes and Fees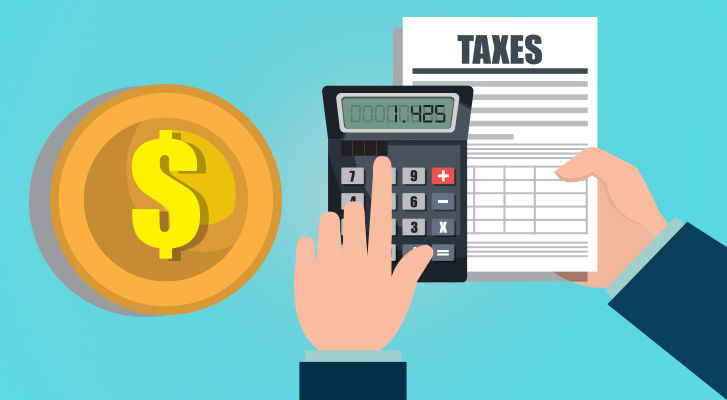 It is the fine print that traps many of us and this is the ominous category under which taxes and additional fees fall. The providers face a number of regulatory fees imposed by the federal government, which are then passed on to the customers aka you. These Spectrum fees vary by region, but there are a few that are common nationwide.
If you think you can get around these, then you are mistaken. There's literally no escape. And while knowledge of these costs prior to subscribing would have been a balm to you, the advertisements of promotional plans hardly go into these pricing details, leaving you perplexed and sometimes angry when you get the first bill, the number on which does not match your expectations.
The common regulatory fees that you are expected to pay to include the Broadcast TV fee, which is currently $13.50 per month. The Regional Sports Fee, which is another common charge, but for some reason does not seem to be applicable to Spectrum.
To help you further, we have compiled a thorough rundown on Spectrum as far as what each fee is and why you might be billed for it.
Spectrum TV Installation Fee: a One-time $49.99 Charge
This fee is charged on your bill when a professional comes out to your residence to set up your service. It is a one-time Spectrum Installation Fee, however, and at $49.99, it is reasonable compared to what is charged by other cable service providers.
If you want to avoid the cost, you could opt to use the Spectrum self-install kit. The self-install process is pretty simple so it's worth considering and we'd recommend people to take that route.
Spectrum TV Equipment Fees
The equipment fees generally include $6.99 per month for the DVR equipment and up to $19.99 for the DVR service. Spectrum is known to charge $11.99 a month for its TV receiver that comes with a built-in DVR, and that isn't really an anomaly if one looks at other cable providers. Bear in mind though that you'll be additionally charged $12.99 to $19.99 each month for the DVR service, depending on the number of boxes you use.
Many find equipment fees to be a real bummer but rest assured that is a standard practice among cable companies. You might want to factor these charges into your budget to avoid surprises.
Subscribing to Spectrum TV Premium Channels
There is a variety of premium channels like HBO, Showtime and Cinemax that you can add to your Spectrum TV package for an additional amount up to $15 per channel per month.
These premium channels are however included in the higher tier packages. With Spectrum TV Silver, you get access to HBO Subscription, Cinemax, and Showtime along with the NFL Network. If you subscribe to Spectrum TV Gold, you get HBO, Cinemax, Showtime, NFL Network as well as NFL RedZone, TMC, STARZ, and STARZ ENCORE to mention a few.
If you're someone who'd be interested in these channels, we'd recommend you buy the Silver or Spectrum Gold plan rather than add on premium channels.
Spectrum TV Late Fee is $8.95 Per Missed Payment
If you're late at paying your bill no matter which cable service you are using, you will be expected to pay a penalty and Spectrum is no different. On the bright side though, Spectrum does have an unusually long grace period. You have thirty days after the due date to clear your outstanding charges. Failure to do so results Spectrum late fee of $8.95.
Spectrum TV Service Cancellation Cost is Zero
Since Spectrum does not require you to enter a contract with them, when you cancel your subscription you won't be charged a cancellation fee.
Many people complain that when they canceled their subscription they were charged for the whole month. You should be aware the payments are on a monthly basis and if indeed you don't want to pay extra charges, you might want to opt for spectrum cancellation towards the end of the month and not the beginning.
Our Recommendation For Spectrum TV Plan
If you're confused as to which package you should buy, we'd recommend you go with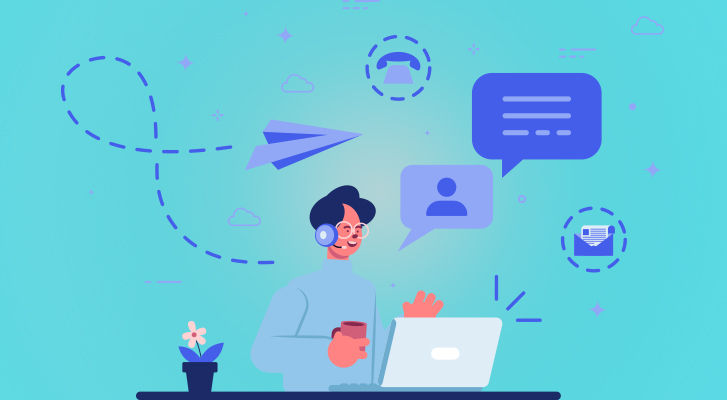 The hidden costs involved in Spectrum's internet packages tend to vary. We are however listing the more common categories and respective amounts that you may be charged on the monthly bill.
Summary of Costs Included in Spectrum Internet Plans
| Category | Fee |
| --- | --- |
| Standard installation | $49.99 |
| Wi-Fi activation fee | $9.99 |
| Reconnection fee | $4.99 |
| Internet equipment rental | Included |
| Late payment fee | $8.95 |
| Data overage fee | None |
Spectrum's Internet-only Price
The price list for Spectrum internet is just as simple as its TV packages. There's one plan that costs $49.99 a month and gives you speeds starting at 100 Mbps.
The internet speed varies depending on the area you live in because of the infrastructure Spectrum has in that region. Network companies i.e. Time Warner Cable and Bright House, each had their own infrastructure prior to the merger with Charter, hence the Charter Spectrum framework for the provision of telecommunication services is not uniform nationwide nor is the internet speed. This means you might be paying the advertised rate for speed below your expectations. In that case, you might want to reevaluate your options.
Just as in the case of Spectrum TV plans, standard price kicks in a year or two after subscription depending upon the package you have opted for. If you find the regular rates do not fit your budget, you can always cancel your subscription without incurring any additional cost.
There are other packages available too, but it really depends on your locality. Most people only have access to the standard plan we have discussed above. Spectrum is working to update its network so that it can offer speeds up to 400 Mbps and 940 Mbps to a broader customer base. These speeds are available to only a cross-section of the provider's current clientele. Spectrum Internet Ultra, offering speeds up to 400 Mbps and Spectrum Internet GIG providing speeds up to 940 Mbps, are available for $69.99 and $104.99 respectively in certain areas.
Spectrum Internet Service Taxes and Fees
If you're only subscribed to an internet-only plan, you'd be happy to learn that Spectrum is light on recurring fees. The only extra charges that'll make an appearance on your bill are the state and federal taxes. If however, you have subscribed to the TV service as well, you will see relevant additional charges included in the package.
Spectrum Internet Installation Fee: $49.99
Spectrum charges a $49.99 one-time installation fee for its internet-only service and bundles as in case of its TV packages.
In addition to this, Spectrum also charges $9.99 to activate Spectrum Wi-Fi once you have set up the internet service. To avoid this cost, you could opt for the Spectrum self-install kit, which will cost you only $9.99.
Spectrum Internet Equipment Fees Are: Zero
Unlike Spectrum TV packages, there is no additional cost involved with using Spectrum internet equipment. It all comes included in the cost of the package itself.
If you want, however, you can use your own router or modem, albeit there's little reason to do so. You might see a performance gain but that's not always the case.
Spectrum does offer the choice to add in-home Wi-Fi for which it bills you $5 a month. Wi-Fi signals are transmitted by routers, while it is the modem's job to connect your house to the local cable system, which begs the question as to why would anyone pay for in-home Wi-Fi from Spectrum. The company's Wi-Fi charge is however for your modem's integrated router service.
If you want to skip this recurring fee, you should consider buying a Spectrum-compatible router. Bear in mind though that Spectrum will not be providing any technical support should an issue arise with the equipment.
Spectrum Internet Late Fee is $8.95 Per Missed Payment
Just like in case of TV packages, if you're late at paying your bill, you will be expected to pay a penalty of $8.95. On the bright side though, Spectrum does have an unusually long grace period. You have thirty days after the due date to clear your outstanding charges. Failure to do so results in a late fee of $8.95 being charged.
Spectrum Internet Cancellation Cost is Zero
As we've said before, Spectrum is a contract-free provider. This means there are no Spectrum internet cancellation fees or early termination fees (ETFs) you need to worry about. Service is on a month-to-month basis, and if you find you are dissatisfied with their services, you can easily cancel the subscription, return the company's equipment and sign-up with another provider.
Data Overage Fee: Zero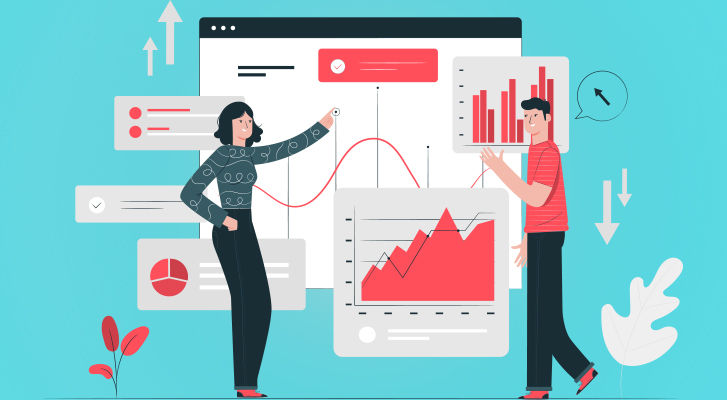 Many providers allow you to use a certain amount of data and charge you an overage fee in case you utilize in excess of your data limit. This is not the case with Spectrum. There is no data limit hence no overage fee either, allowing users to download, streaming and play online games to the content of their heart.
Our Bundle Recommendation
Bundling together the internet and TV can save you about $20 per month. If you're looking for a bundle that offers the best value, you might want to buy the Silver Triple Play. This package offers more than 175 channels on TV, internet speed starting from 100 Mbps and unlimited nationwide calling with added benefits, all for a total of $114.98. Given the unlimited data it offers and the freedom from a binding contract, this plan is definitely worth the money.
Conclusion:
There, that's it, the answer to all ambiguities about the hidden costs in Spectrum TV and internet plans. The fees might seem a lot but they are quite standard among all cable providers. Plus, you get a lot of extra perks with Spectrum such as the Spectrum app that you can download for free and get access to entertainment anytime and anywhere you want to.
Spectrum's pricing structure is not as complex as it seems and hopefully the next time you buy a package or receive the bill for one, you'll know exactly what you're being charged for. Another advantage of Spectrum Triple Play packages is that you get free installation, free WiFi setup, and free DVR service for 1 year.
Frequently Asked Questions
How Much is Spectrum Internet After 12 Months? After a year of using the service, the price for the internet will increase by $21 for the internet-only plans and by $25 for bundles. However, you can cancel the service anytime and opt for another if it doesn't fit your budget.
What is Spectrum Unreturned Equipment Fees? If you fail to return the equipment leased out to you in case you've lost it or just don't want to, an unreturned equipment fee may be charged. This fee is listed on the rate card for your location. If you are on a legacy plan, you will have to visit the legacy rate card. That said, the amount you may be charged in this regard will depend on the equipment that has not been returned.
How Do I Install Spectrum Internet? If you already have a cable connection and possess the basic knowledge of routers and modems, you can easily set it up on your own. If you've set up a wi-fi network before, that'll be a breeze. However, if you need extra guidance, there's a spectrum video to help you out.
Can I use my own DVR with Spectrum? You can use your own DVR with Spectrum services. However, it would be better if you purchase one offered by Spectrum because it comes with a multitude of features that enhance your experience. Plus, in case of a mishap, Spectrum cannot offer you support for third-party DVR.
How to get a discount with Spectrum? With some negotiation tactics, you can get a discount with Spectrum. Before you make a call make sure that you have your previous bills in hand and then compare them with the ongoing promotion and deals. Also, highlight the competition offers because Spectrum would definitely not let you switch.
How Long Before Spectrum Disconnects You for Late Payment? Just like other internet service providers, Spectrum also charges you a penalty if you are late on your payment. However, you have thirty days before you are charged with any fines. After that, you will have to pay a late fee of $8.95