Online gaming is everything that you can ever wish for. It is thrilling and fun to explore the world of online games, made even more exciting when you can play with your friends. It is the perfect way to relax and gives you the ability to do so while enjoying the camaraderie. All you really need for online gaming is a high-speed internet plan and with various internet providers such as Xfinity, Spectrum, AT&T, and more around, you really have nothing to worry about.
In this article, we have composed a collection of some of the top online multiplayer games. Whether you are a softie gamer, a racer, or an adrenaline junkie looking for a rush, this list has games for everyone. So let's jump right in!
What Speed Should Gaming Internet Be?
For most multiplayer online games, you do need a minimum download internet speed of 3 Mbps to 6 Mbps. However, for more bandwidth-intensive games where a lot is happening at the same time and you have to make crucial decisions in the spur of a second with low reaction time, it is probably best to go with a high-speed internet plan, which is 25 Mbps or over.
For upload speeds, consider a plan with at least 1 Mbps internet, which is usually good enough for most games but you may need to get a higher internet plan for certain RPG games.
Best Online Multiplayer Games in 2022
Multiplayer games can come in various genres, and you can choose what you want, depending on what you like to play. Some people like to blow off steam by just playing a nice cooking game, while others like to strategize, kill, or just go blitzing down a racetrack. Whatever you may be looking for, we have a few suggestions here from our favorite multiplayer games in different genres.
Defense of the Ancients 2 ( DOTA 2)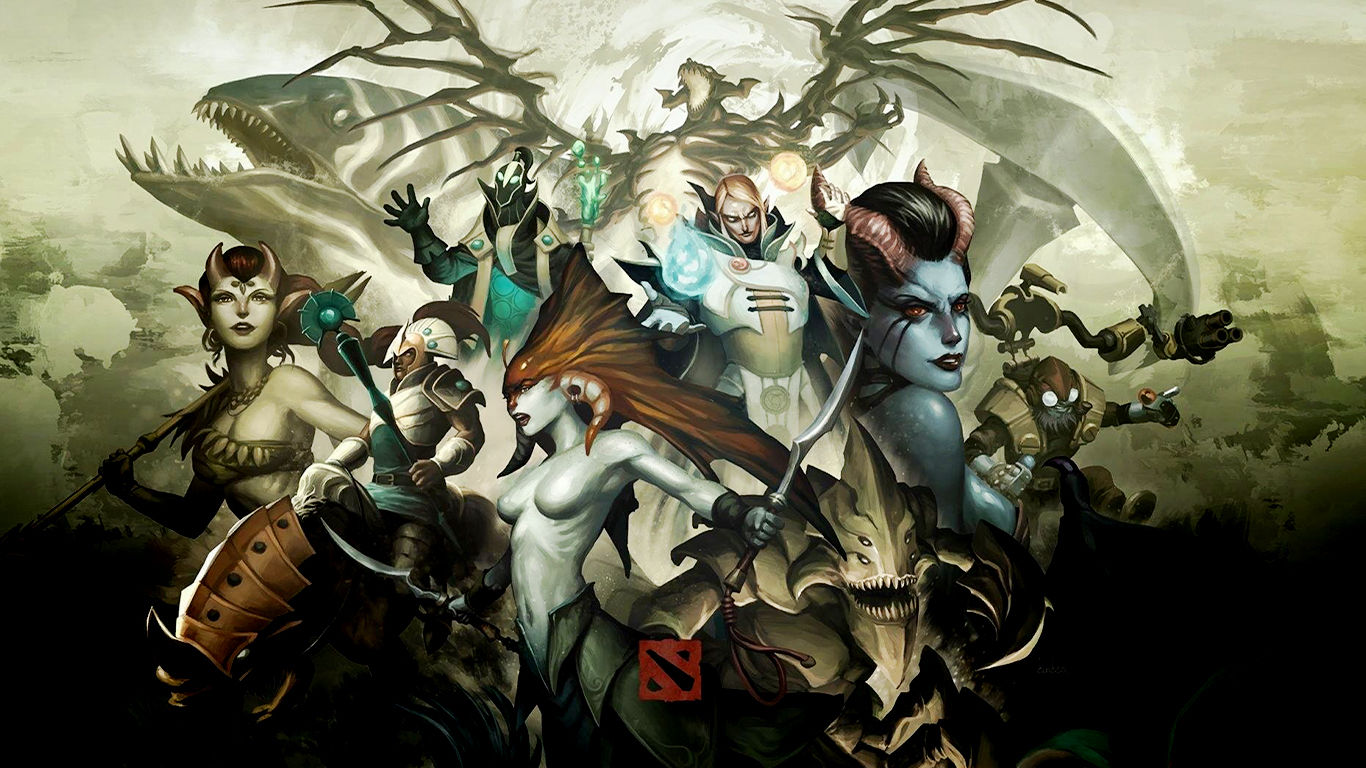 Platform: PC (Windows, Linux, macOS)
Internet Speed: 1-10 Mbps
DOTA 2 is a multiplayer online battle arena or a MOBA game that involves team play, strategy making, and of course, those gorgeous heroes. While League of Legends (LOL) is quite a popular MOBA game and has a greater fan base, its audience is typically younger since the game is simpler and appeals to a wide variety of people. DOTA 2 on the other hand, requires much more experience. The more you play the game, the more you realize what you and your chosen hero are capable of. To unlock the full potential of your hero, you would need to play the game with different opponents and strategies, which is ultimately what makes this game so exciting.
DOTA 2 has a great and big map, which means that the games are typically long, an hour or longer. DOTA 2 boasts smooth graphics and beautiful gameplay that takes a while to figure out but is definitely worth the investment. If you are into MOBA games and would like to experience a variety of heroes, DOTA 2 is the game for you.
PUBG: Battlegrounds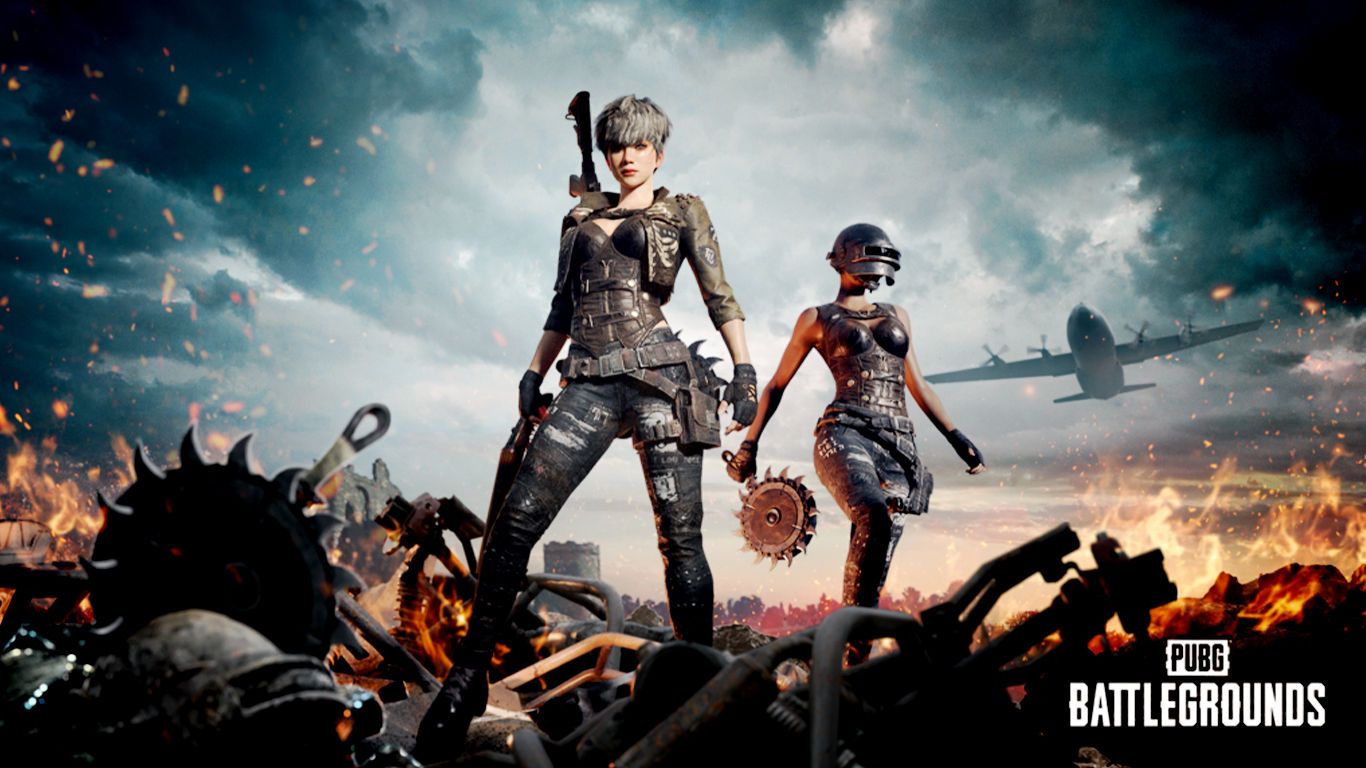 Platform: PC, Android, iOS, PS4, PS5, Xbox One, Xbox Series X|S
Internet Speed: 3 Mbps
If you spent your youth playing battle royale games such as Counter-Strike, PUBG: Battlegrounds is right up your alley. Talk about falling from the sky onto an unknown land to discover a treasure; what is not to like? Of course, as a shooter game, it does primarily involve killing lots of people but then again, what is the fun without all that drama?
Not only is the Players Unknown Battleground (PUBG) a completely free game, but it is constantly improving with new maps, better weapons, and so on. Plus, since you can enter the game in small teams, the game also allows you to play with your friends online. Players like to engage in audio banter through the headset every once in a while. This game is available on a large number of platforms and although it is much simpler to play on your phone, playing on a PC or console is just a whole other experience.
Overcooked 2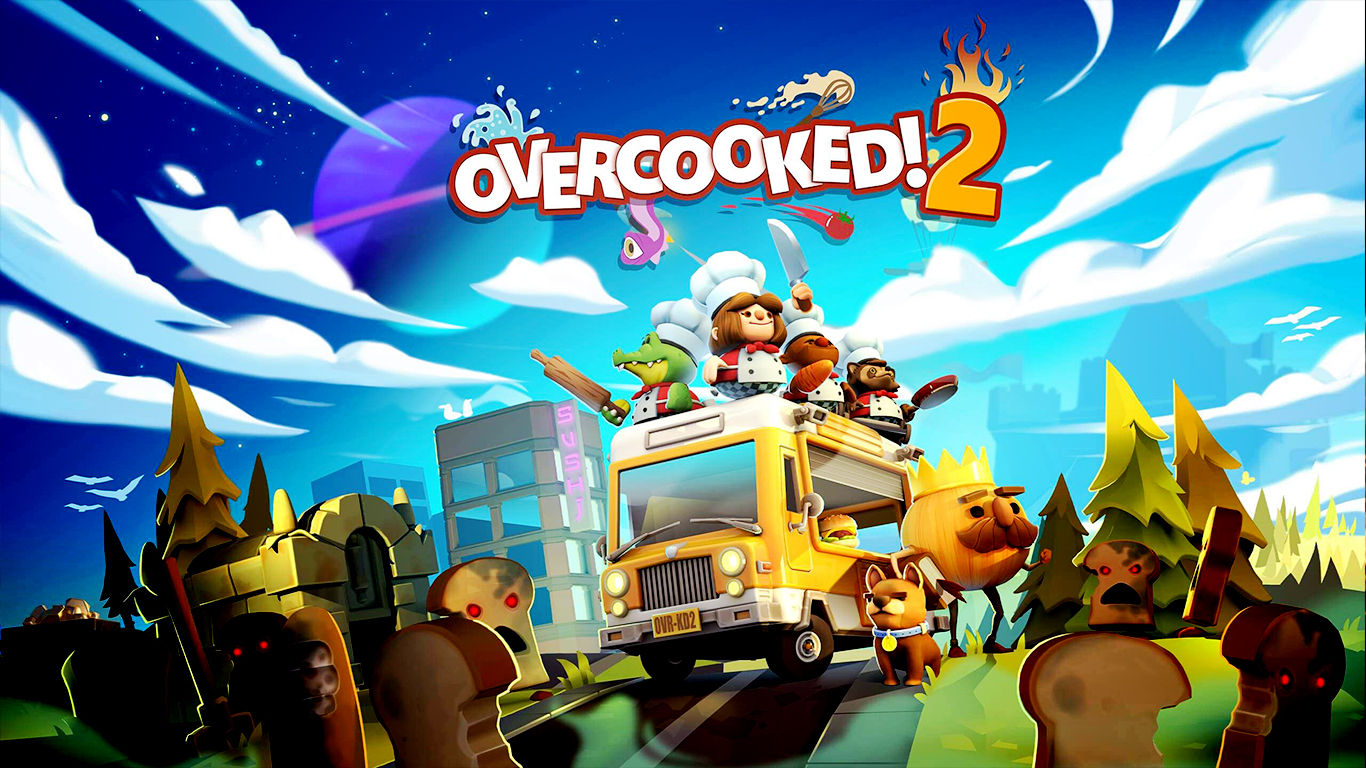 Platform: Nintendo Switch, PC, PS4, PS5, Xbox One, Xbox Series X|S, Linux
Internet Speed: 1- 3 Mbps
It may appear as a warm and fuzzy game, but the culinary game of Overcooked 2 sprinkles just the right spice of drama in your life. This multiplayer cooking game is everything you want as a chef. You prepare food and serve the customers. Throw in the dire time constraints and you have yourself quite literally a pressure cooker on the stove.
Overcooked 2 is a great way to learn co-op and have fun. Although do bear in mind that there may be a fair amount of emotion involved, so choose your playmates carefully. Will too many cooks spoil the broth, or is there yet hope for redemption? Only time (and the game) would tell!
Forza Horizon 5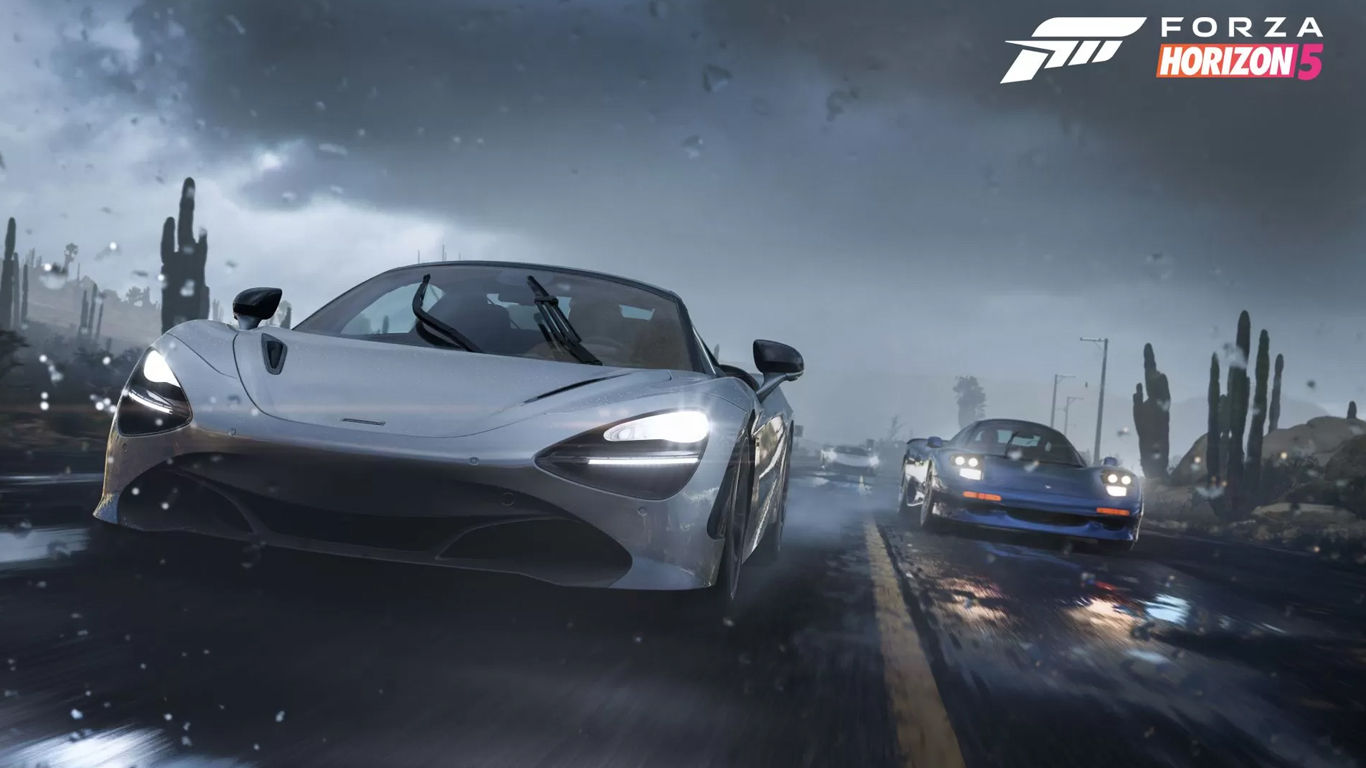 Platform: PC, Xbox One, Xbox Series X|S
Internet Speed: 2 Mbps – 5 Mbps
It may not always comply with the physics of the world, but Forza Horizon 5 is actually one of the most electrifying MMO-inspired racing games out there. The visuals and show-stopping graphics on the game make it that much more appealing. All the dust, tire smoke, and even the lightning effects add a cinematic tinge to the title. The sound effects are just too good as well. You will forget for a moment where you actually are. Immerse yourself in the vast and gorgeous map of Mexico itself.
Not only is the game fun and exciting, but it is also fast-paced with new cars unlocking quickly and the in-game currency bringing you up to speed with the latest add-ons and trends. Go for a Deluxe Edition as a die-hard racer or just take your own sweet time exploring the land as a Game Pass nomad, the choice is yours. There is plenty to do in the game, with tournaments, races, activities, and more popping up by the day. If you are looking for a glorious visual racing game to relax with, go on ahead with the Forza Horizon 5. It will take you on the ride of your life!
GTA Online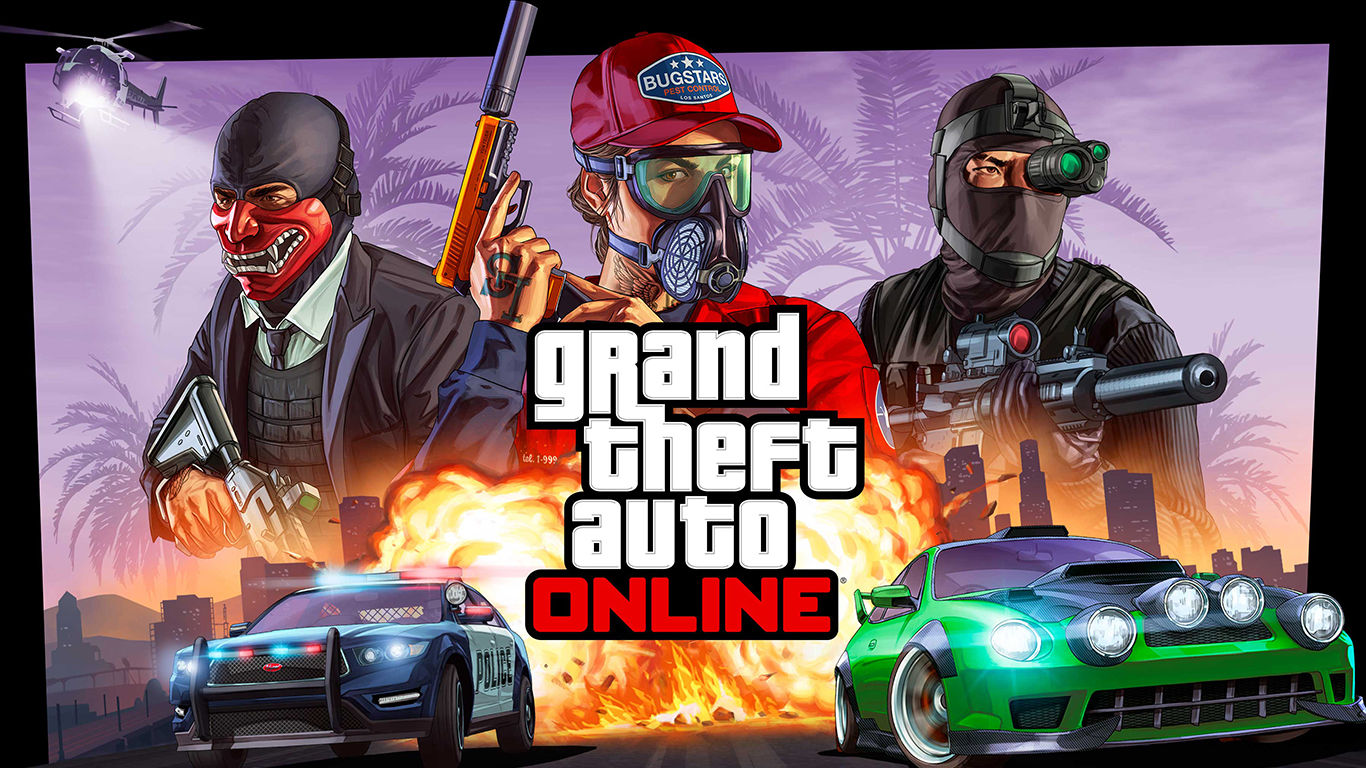 Platform: PC, PS4, PS5, Xbox One, Xbox Series X|S
Internet Speed: 7 – 10 Mbps
If you like a good old rebellion ? perhaps building your very own crime syndicate ? it is always best to do so in a game. It gives you the adrenaline high without actually committing any crimes, which is a better idea anyway. Of course, it is weird to imagine that almost even a decade later this game not only remains relevant but oddly it is one of the most played online games on the market. GTA Online, however, is a malleable world of endless possibilities where you can be whatever, or whoever you want to be.
There is plenty to do in the game so there is never a dull moment around. You can buy a business (or steal it), set up a drug den, murder in cold blood, and whatnot. Missions may not be updated as often as you would like, but there is still plenty of updates that have come over the years, making the game more enjoyable than ever. Choose a game mode that you want, and just roll with it. After all, who will get the wild party started if not you?
Conclusion  
Online multiplayer games are the perfect way to relax after a long day or even a full-time job for some people. All you need to have is a gaming internet that serves high speeds and you are good to go. Luckily, no matter where in the U.S. you may be, there are multiple internet providers serving your area.  They not only get you great internet speeds but quite a few other perks on the side too.
Learn more about the top internet packages in your area or call us at 1-855-349-9328 and let us help you find the perfect package for your gaming needs.
FAQs
What internet speed does gaming need?
For most online games, users need to have an internet speed of at least 3 Mbps download and 1 Mbps of upload speed. However, for more busy games, you might need more speed.
What are the top providers for high-speed internet?
Most internet service providers in the U.S. get high-speed internet for their customers. Some of these internet providers include Xfinity, Spectrum, AT&T, Cox, and Mediacom.
How can I get an internet plan for gaming?
To learn about the best internet offers in your area, call us at 1-855-349-9328 and let our professionals guide you to the best plans in the industry.