In between an intense video conference while working from home, or during a gaming tournament, when the internet stutters, the whole mood gets spoiled. We cannot imagine ourselves making peace with glitchy internet that does not support our online activities like gaming, streaming, video conferencing, sharing heavy media files, and much more. However, with Optimum Internet, no one needs to make do with bad internet.
If you are thinking about doing some shopping and looking for the best internet and TV services, we have got a great suggestion for you. Don't waste your time going through the endless list of providers in the U.S., and just trust Optimum services for the ultimate solution to your entertainment and communication needs.
Therefore, here is a quick overview of some amazing benefits you can enjoy as a subscriber to Optimum Internet, TV, and Voice services.
An Overview of Optimum – Coverage, Contract Buyout, Money-Back Guarantee, and More
Coverage
Optimum by Altice has services in 21 U.S. states, making it one of the largest cable providers in the country. The provider has the most prominent services in Arkansas, Texas, West Virginia, and the New York Tri-State Area; the NYC Metro being a common ground for Optimum Fiber service.
Other states where Optimum's cable network is widely accessible are Arizona, California, Idaho, Kansas, Kentucky, Louisiana, Mississippi, Missouri, Nevada, New Mexico, North Carolina, Ohio, Oklahoma, Pennsylvania, and Virginia. So, if you reside in one of these areas from the list of 21 serviceable states, you are in luck!
Contract Buyout
Many of us will avoid switching to Optimum services because we are tied down by another provider's long-term contract. If you opt out of the existing agreement, you may be charged a hefty cancellation fee, which no one really wants to pay.
In such cases, you will be pleased to hear that Optimum offers its new customers a contract buyout option. So, if you have no past bills due and are an active user of another service provider, Optimum will buy out your current contract for up to $500! You should learn more about the terms and conditions of this feature by speaking to an expert at Optimum customer service.
No Mandatory Contracts
Optimum leaves no room for speculation or worry regarding sudden price hikes. There will be no surprises for you, as there are no rigid contract requirements. This gives you great peace of mind that you won't get knocked off by a huge price increase in your next month's bill!
30-Day Money-Back Guarantee
If you have just moved to a new place or simply want to try out different service providers to make an informed decision, Optimum makes it easy for you. The 30-day money-back guarantee lets you enjoy Optimum services such as Internet, TV, and Voice for 30 days with the freedom to cancel anytime. Consequently, you can take all your time to monitor and evaluate which Optimum internet plan or channel lineup is good for your household.
Optimum Internet – Ideal Speeds for Gamers, Streamers, and Large Families
Internet Speeds and Prices
Optimum Internet is delivered to your houses through a powerful hybrid coaxial-fiber network. In parts of the Tri-State Area, Optimum also delivers 100% fiber service, ensuring higher and equal download and upload speeds. And the good news is that both cable and fiber plans come at the same price points. If Optimum Fiber internet is available at your address, we recommend you go for the provider. After all, the introductory rates ensure that your subscription is way too affordable in the first 12 months.
There are three-speed tiers that you can choose from, so there is no way you will be stuck paying for bandwidth too low or too much for your use.
Internet Plans
Internet Speed
Data Cap
Price
Optimum 300
300 Mbps
None
$40/mo.
for 12 months plus taxes w/AutoPay & Paperless bill
Optimum 500
500 Mbps
None
$60/mo.
for 12 months plus taxes w/AutoPay & Paperless bill
Optimum 1 Gig
1 Gbps
None
$80/mo.
for 12 months plus taxes w/AutoPay & Paperless bill
Data effective as of publish date. For the latest plans & prices in your area, call 844-520-8978
Unlimited Data
If you binge-watch every trending show on Netflix or have a family member, who spends hours in front of their gaming PC, then Optimum has to offer a lot to you. The unlimited data allowance makes sure you don't worry about any hefty overage fees. Plus, you will not have to watch out for any data limits exceeding and can enjoy Optimum internet services with great peace of mind.
Wi-Fi Hotspots
Ever found yourself working on the go, but got disconnected from your coworkers due to dropped internet service? Whether you are sitting in a café, a public library, or working on your phone in a park, Wi-Fi hotspots offered by Optimum can be your life saviors.
These hotspots are only available to Optimum customers across the U.S., and there are over 1 million of these! All you need is to log in to the Optimum Wi-Fi network with your Optimum ID and password to use these hotspots. You can find help regarding the credentials from Optimum customer service.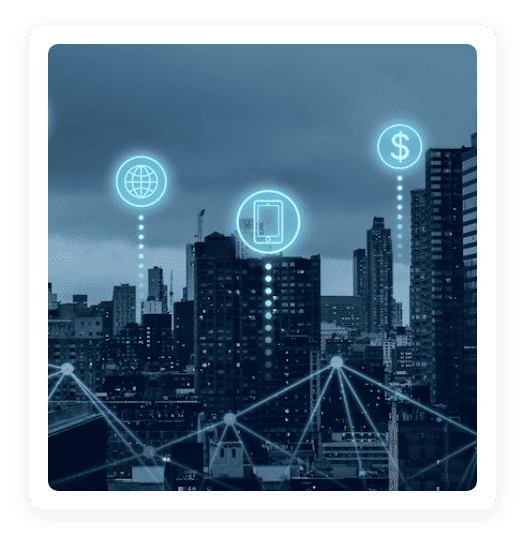 Whole Home Wi-Fi Technology
One of the biggest challenges people face with their internet providers is the quality of internet equipment. Since you have very little say in what quality of internet equipment you get, you must settle with routers and modems that do not provide strong enough signals in every part of your house.
This problem is eliminated when you subscribe to Optimum internet plans and packages. You get to enjoy advanced Wi-Fi 6 technology that uses mesh networking to guarantee even signal coverage in your house. The Optimum Smart WiFi 6 now comes with a WiFi Extender that ensures even better signal coverage, making sure you and every member of the house enjoy the internet speed they actually pay for.
Optimum TV Channel Lineup and Packages — Entertainment for Everyone
Optimum has the most complete and well-rounded TV services out there. You can enjoy up to 340+ channels with Optimum TV packages. The Optimum TV tiers are divided into three, each having its own uniqueness and significance for different types of viewers. The tiers include:
Core TV: 200+ channels
Select TV: 290+ channels
Premier TV: 340+ channels
Optimum TV for Non-English Speaking Viewers
Optimum TV is the best choice for non-English speaking households as well. This inclusive cable TV provider has a little something to offer to everyone. Hence why there's an option to add international channels of your choice to your Optimum TV subscription.
However, Optimum Español TV is in a league of its own, considering that the US is home to more than 41 million Spanish-speaking individuals, with the Hispanic population being the largest group of minorities in the US. Optimum TV offers amazing programming in the Spanish language from across the U.S., Latin America, and Spain. You can enjoy 50+ Spanish channels with Optimum TV, some of which include:
ESPN Deportes
GOL TV
RCN Nuestra Tele Internacional
NTN24
HITN
Discovery Familia
Cartoon Network en Espanol
You should definitely check out the complete Spanish channel lineup offered by Optimum TV services. All you need to do is speak to the specially dedicated servicio al cleinte de Optimum. Just call the teléfono de número de Optimum at 855-527-5633 to get the best promo prices!
Optimum TV – What's More In It?
Voice-Activated Remote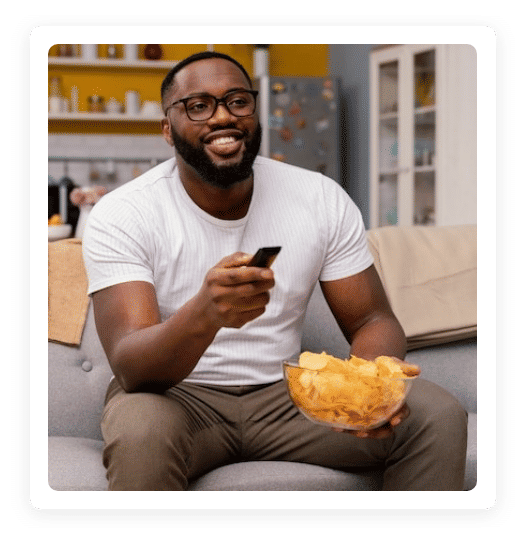 Entertainment has gone to different levels ever since technological advancements. And there is no doubt that the TV-watching experience has also evolved over this time. A prime example of it is the voice-activated TV remote that comes with Optimum TV packages. It can do much more than regular TV remotes.
For starters, the remote includes an especially dedicated button for launching the Netflix app directly. This fits well for households with smart TVs. It also has a DVR button that directly takes you to your DVR library!
Secondly, the remote has a built-in mic in it that you can use to give voice commands. From changing the channel to launching an app, you can handle everything with just your voice. The remote has handy playback controls, a dedicated button for DVR, a record button, and also an "info" button that helps you go through a program's details before starting it.
Optimum TV App
All you need is a stable internet connection to be able to enjoy your Optimum TV channels on the go. The app can be downloaded on any compatible device and is also your gateway to accessing DVR recordings. It gives the ultimate on-the-go live TV streaming experience, as well as a wholesome Video-On-Demand solution. This is ideal for sports fans who can't miss out on any of their favorite matches. The app is available for iOS and Android devices, such as smartphones and tablets!
DVR
We have all longed for a TV experience that we can watch on our own schedules. For this reason, the Optimum DVR is such a huge hit. You can choose different cloud storage capacities with varying prices, to meet your needs the best. Plus, the multi-room DVR feature makes Optimum TV an excellent choice for large families. The DVR recordings can also be accessed through your dedicated Optimum TV app!
Premium Networks & Sports Packages
If you'd love to add more to your Optimum TV subscription, then Optimum offers you Premium Networks and varying Sports packages. If you're a sports aficionado, then you don't have to look for entertainment elsewhere as Optimum TV offers Sports Package, College Sports Package, Fox Soccer Plus, and even seasonal sports packages like MLB Extra Innings, MLS Direct Kick, NBA League Pass, or NHL Center Ice. For premium entertainment, add HBO Max, Showtime, Cinemax, TMC, Starz/Starz Encore, and more add-ons to your subscription.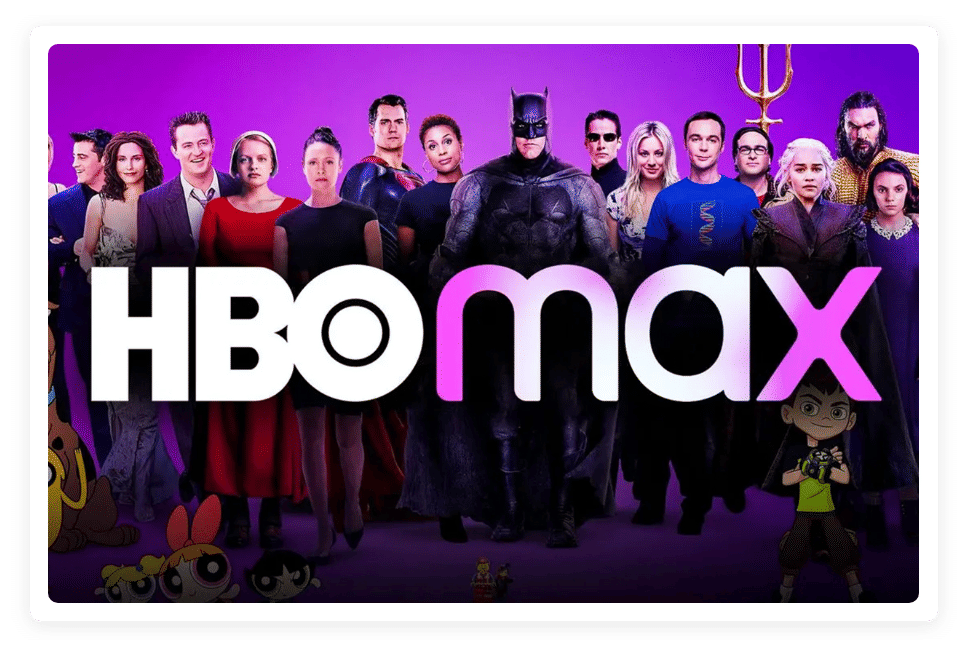 Optimum Home Phone — Add More Connectivity
Have friends and family living in different cities or states? Do some even live outside of the US? What better option than the flat-rate home phone service that you can enjoy with Optimum Internet and/or TV services? Optimum Home phone service is the easiest, most affordable way to get in touch with your loved ones over a long distance. With Optimum home phone service, you can call people locally, as well as outside of the US, including Canada, US Virgin Islands, and Puerto Rico.
One of the many brilliant phone features you will get is remote access to your home phone. You can use the optimum.net website to check and manage your voicemails, and calling history, and use over 20 calling features too!
Speak to Optimum Customer Service Now – Become an Optimum Subscriber!
There are so many reasons to opt for Optimum services. You can rely on Optimum to provide your house with glitch-free, blazing-fast cable internet, along with the option to bundle with TV and home phone services. If we were in your place, we would not second guess and make the move to become an Optimum subscriber today!
To discover available plans and prices in your area, you need to call Optimum customer service at 1-844-520-8978. It is available any time of the day and has a dedicated line for Spanish customers. Just call the teléfono de número de Optimum at 1-844-527-5633.
Frequently Asked Questions (FAQs)
What is the cheapest Optimum internet plan?
You can find standalone internet starting at no more than $40/mo., with download speeds starting from 300 Mbps! To find available plans and prices in your areas, speak to a sales rep at Optimum customer service.
What type of internet is Optimum?
Optimum provides cable and fiber internet services and is the 4th largest cable provider in the US. Call 1-844-520-8978 to subscribe.
Is there an Optimum mobile app?
The Optimum mobile app houses thousands of on-demand titles along with access to your DVR recordings. The app can be used to filter through multiple genres, channel names, ratings, and much more. You can enjoy live TV on the go with this amazing mobile app. Call 1-844-520-8978 to get Optimum services.