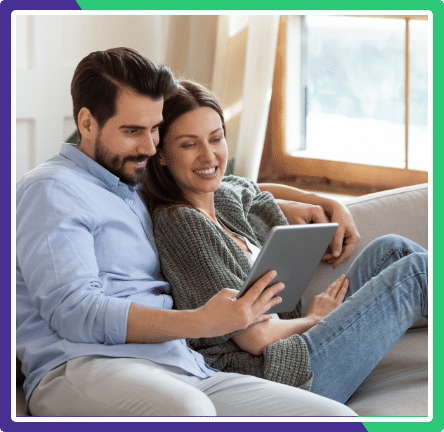 Astound Broadband
Wave Internet Service Has Plans for Everyone
The virtual world of the internet is far from the real world, yet bears a massive influence on the quality of our lives. You need a reliable internet connection for a seamless experience when surfing the web, video chatting, playing online games, watching TV on-the-go, or to power your work & school related activities. Wave Internet packages are designed to meet every home's needs.
100 Mbps Internet
With up to 100 Mbps internet speed, this plan is the best choice for a smaller family.
Surfing the web, checking email, shopping and banking online, streaming videos and music, sharing photos & video clips―everything is a breeze with Wave's fiber internet― symmetrical speeds give you that extra juice for media uploads too!
500 Mbps Internet
With up to 500 Mbps for downloads this plan is a perfect fit for multiple users and devices in a mid-sized household.
Video conference without a drop in connection, share large files, stream movies & music on multiple devices or connect your smart security devices & smart home appliances―every user & every device stays reliably connected!
1 Gig Internet
With up to 940 Mbps for downloads this plan is an ideal match for the many users and devices in a larger household.
Work & learn with the ultimate confidence, enjoy 4K video streaming, take delight in seamless multiplayer gaming, run your smart home devices―all without a drop in connectivity!
1.2 Gig Internet
With up to 1200 Mbps for downloads this plan is your premium option!
Our fastest connection delivers optimum speed across all your connected devices simultaneously. Perfect for families full of users and devices that require a supersonic connection for bandwidth intensive activities.