Whether it is high-speed internet plans or TV entertainment, Xfinity is never behind times nor does its industry-leading innovative services and products disappoint the interested audience. With its wide array of top-ranking residential services and products, Xfinity finds you different ways of enjoying the finest entertainment experience. From Xfinity Flex and Xfinity X1 TV to Xfinity Instant TV, there is plenty for customers to take their pick from―based on exactly how they like it.
In this article, we discuss the lesser-known entertainment option from Xfinity―Xfinity Instant TV. For customers who are currently Xfinity Internet subscribers or are planning to switch, our Xfinity Instant TV review introduces you to the ins and outs of the service, so you can make an informed decision.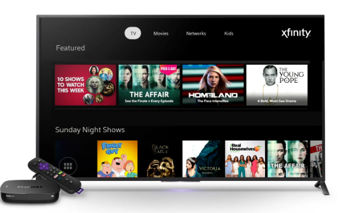 What is Xfinity Instant TV?
Xfinity Instant TV is essentially a live streaming service that was introduced by the industry giant to meet the rapidly evolving consumer preferences in the context of the cord-cutting fad. While Xfinity likes to refer to it as a "cable streaming service" which kind of explains what you can expect―it does work quite like other live streaming services in the market―giving you access to popular broadcast TV and cable networks.
Who Is Eligible for Xfinity Instant TV?
Xfinity Instant TV is a service exclusively available to Xfinity's Internet-only customers―one reason why you don't hear about it too often in public-facing content. Here is a short list of all the prerequisites you must meet in order to start enjoying it:
An Xfinity Internet plan to which you'll add on the Xfinity Instant TV service
An Xfinity-compatible modem or Wi-Fi Gateway device (for the optimal experience it is recommended you lease the xFi Gateway however you're allowed to BYOD)
A compatible device/browser
Your Xfinity ID/credentials―e. your Xfinity username and password. You'll be able to create your ID as soon as you activate the Internet service
Where Is Xfinity Instant TV Available?
As of now, Xfinity Instant TV is only available online to customers in select service locations. Back in 2017 when the service was launched, Comcast intended to progressively make it available across Xfinity's national footprint. However, information from the horse's mouth still tells us the service may not be available in all service locations.
Xfinity Instant TV―Service Features and Benefits
Xfinity Instant TV gets you not just a variety of live TV channels, but access to thousands of hours of on-demand content from networks you're subscribed to. Let's take a quick look at key service features and benefits you get to enjoy with Xfinity Instant TV:
What can you watch with Xfinity Instant TV?
Watch your favorite local and national live sports, news, and popular shows
Browse thousands of hours' worth of titles on demand―access content from networks included in your Xfinity Instant TV package free of cost.
Xfinity gives you the option to purchase or rent episodes of TV shows and movies via the Xfinity Stream portal or app
Customize and build your plan with premium networks and channel packs―Xfinity gives you the opportunity to enjoy the best viewing experience with all your favorites
With Xfinity Instant TV, you can record up to 20 hours of shows and movies with cloud DVR, to watch at home or download to enjoy on the go
Stream Xfinity TV Go content, on any Wi-Fi network anywhere in the U.S. You can use the Xfinity Stream app on your mobile device or Stream portal on your computer, and also by logging into a network app using your Xfinity credentials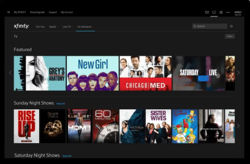 What perks do you get with Xfinity Instant TV?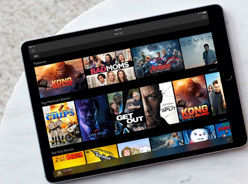 Free one-month trial period gives you the opportunity to check out the service without having to pay for it
The Xfinity Instant TV price makes it an affordable alternative to Cable especially for people not looking for too many channels, rather a more personalized quality experience―plans start at $20/mo.
You pay on a month-to-month basis without having to worry about binding contracts
No cable box is required to watch Xfinity Instant TV―stream via Xfinity Stream App or the Xfinity Stream portal on compatible devices
Enjoy streaming Xfinity Instant TV on up to 2 devices at the same time
Stream your favorite shows and movies in HD 1080p―resolution for individual programs may vary if not supported
Xfinity Instant TV is an in-home, streaming cable TV service that does not use data from your Xfinity Internet plan unless you choose to stream via a network's online TV site or app
Xfinity Instant TV Channels
While the availability of channels may vary by region, like other Xfinity TV lineups, you'll find popular broadcast TV networks such as ABC, CBS, FOX, NBC, PBS, etc., Government-owned, public access, and educational channels included with your subscription―essentially all networks that are part of Xfinity's Limited Basic/Choice are included in the Xfinity Instant TV channel lineup. More often than not, Spanish-language networks like Telemundo, and Univision are also on the channel list.
Also, like its X1 TV plans, you can customize the Xfinity Instant TV package with reasonably priced add-on networks and mini channel packs―there are more sports & news, Kids & Family, and entertainment networks to include, as well as premium channels. For Spanish audiences, Latino and Deportes channel packs do the trick―with more entertainment and sports networks.
Xfinity Instant TV On-the-go
Like most TV services, you get access to the complete channel lineup and the entire available on-demand content, when streaming Instant TV via your in-home Xfinity Internet connection. However, when you are away from home, within the U.S., and connected to a different network, you can only stream TV Go programs via the Xfinity Stream app or portal―this is totally dependent on Xfinity's TV networks' and apps' rights that vary from one network to another.
Cloud DVR access is one of the handiest features of the service when you're on the go―the ability to record 2 shows at the same time, store 20 hours worth of content, and download your shows to watch offline―all of that means you take your TV with you on-the-go.
How to Use Xfinity Instant TV?
Xfinity Instant TV makes things simple, and keeps it all to the point―no frills. Ideally speaking, you'd have the Xfinity xFi Gateway that comes with the newest tech and ensures an optimal WiFi experience around the house. Or else your own modem-router setup. As long as you have a compatible device―a smart TV, smartphone, tablet or a Roku streaming device, all you'll need is to download the Xfinity Stream app and start watching. Alternatively, you can watch on your personal computer via the Xfinity Stream portal. A straightforward arrangement that delivers what you need and doesn't burden you with what you don't want to pay for.
Xfinity Instant TV―Compatible Devices
Xfinity Instant TV is compatible with quite a few popular devices that you can easily enjoy the service on―after all, there is little point if you've to get a new device in lieu of cutting the cord and getting ride of the cable box.
Android, Apple, Amazon, and Roku devices are compatible with Xfinity Instant TV: Just download the Xfinity Stream app for your Smart TV, streaming device or smartphone from Google Play Store, Apple App Store, Amazon or Roku Channel Store―and you're good to go.
And, if you want to watch on your laptop via the Stream portal, just ensure the browser is compatible―for instance, Safari, Google Chrome, and Microsoft Edge.
Concluding Words
While there is a little bit of everything on the Xfinity Instant TV, it is not a complete replacement for cable TV especially if you are a sports or movie fan, or need something more than just the basics. You can certainly customize your Instant TV lineup as you prefer, but that does add to the cost.
If however, you've decided you want to part ways with Cable, this is definitely a great option―not only for people who are looking for a minimalistic TV experience, but those who would rather cut the cord, and only pay for what they choose to watch.
We cannot say whether or not the Xfinity Instant TV service would be rolled out nationwide―but in select areas where it is currently available, it can be your way out of the cable TV regime―especially with all the benefits you get to enjoy. To check Xfinity Instant TV availability in your area, call at 844-207-8721 and let our experts help you choose what is right for you.
For more information, call Xfinity customer service at 844-207-8721
Frequently Asked Questions (FAQs)
What is a good Xfinity Internet speed for Instant TV?
While Xfinity Internet is a prerequisite for getting Xfinity Instant TV, but what speed is the best depends on the number of users/devices in your home, and the type of activities Internet is used for. Largely speaking 8 Mbps is a good download speed to stream HD on one device. Speak to experts at 844-207-8721 and let them help you find the right Xfinity Internet speed for your needs.
Who should choose Xfinity Instant TV?
Xfinity Instant TV is great for users who are looking to cut the cord and reduce the cost of in-home entertainment. It gives access to a set of base-line channels and you can customize in line with your preferences and budget, so you only pay for what you watch. Speak to a representative of Xfinity Customer Service at 844-207-8721 for more information.