Ever since the merger between Time Warner Cable and Charter that birthed Spectrum Internet in 2015, Spectrum has become the second-largest cable provider in the U.S. Today, internet users across Spectrum's 41-state coverage area can vouch for its reliable and consistent internet service.
With internet plans starting from download speeds of up to 300 Mbps, and gradually increasing to a maximum of 1000 Mbps, Spectrum has made its mark in the industry. Its unlimited data allowance has been a shining star for most users in its coverage areas, allowing users to enjoy the internet without any hard restrictions.
However, the longevity of the unlimited data benefit has been in question for the past few months. The biggest reason for these speculations is the expiration of an agreement between Spectrum and Federal Communications Commission (FCC) that required Spectrum to not impose any data caps – among other conditions.
So, should you be worried about any drastic changes in the near future? Here is everything you need know to about Spectrum data caps and if it will start imposing data limitations soon.
When the merger between Charter and Time Warner Cable happened, the newly launched Spectrum had to follow through with some terms and conditions laid out by the FCC to get its approval. One of the many conditions was that Spectrum would not impose data caps on its internet plans for the next 7 years. Consequently, all Spectrum subscribers could enjoy its internet service without any data caps and speed throttling issues!
However, in May 2023, the 7-year agreement came to an end, putting a big question mark on Spectrum's take on data caps and its next steps. Lots of speculations around Spectrum data caps rose, causing worry among existing and new Spectrum customers.
However, the agreement ended about 6 months ago, and there have not been any serious claims or hints of data caps coming into the picture. Spectrum Internet plans are popular for their convenience and the value each plan offers.
Not only that, with over 2900 internet service providers in the U.S., providers like Spectrum are constantly embroiled in a tough battle with competitors. Therefore, imposing data caps on its plans might not be great for Spectrum's popularity among its customers.
Spectrum is actively making efforts to ensure ease and greater accessibility for its customers. From participating in programs like the Rural Digital Opportunity Fund (RDOF) and expanding its broadband coverage in rural and underserved areas, Spectrum leaves no stone unturned when it comes to catering to its customers.
On the flip side, imposing data caps generously, say about 1 TB of data with high-speed plans, may indicate higher revenues for the provider. It could also be beneficial for both the ISP and its customers in terms of bandwidth and traffic management.
While there are many directions things could go, we can rest assured that for now, Spectrum has not hinted towards any data limitations and restrictions. In fact, Spectrum services continue to provide excellence in over 41 states without fail.
Here is everything you need to know about Spectrum Internet!
Spectrum Internet Plans
*Wireless speeds may vary
Data effective as of publish date. For the latest plans and pricing, contact Spectrum at
844-760-4220
.
Spectrum Data Caps
All Spectrum Internet plans and packages include no data caps. This means you will never have to worry about exceeding your data limits and facing any overage fees. Plus, the ISP will not throttle your internet speed due to data overage! This adds great value to the subscription and makes Spectrum Internet an ideal choice for avid internet users.
FREE Modem and Affordable Router
Spectrum offers a free modem with all its internet plans. As for the Spectrum in-home WiFi, you have the option to rent a router for an additional monthly fee of $5. This monthly equipment lease is far less than the market average, where most ISPs charge at least $10 for a router.
No Contracts Required
Spectrum proves to be a risk-free investment, thanks to its no-contract plans. Without any long-term agreements, you can enjoy Spectrum Internet and cancel anytime you want without worrying about a hefty Early Termination Fee (ETF).
Other than basic features like unlimited data and no contracts, there is so much more to Spectrum Internet. Here are some additional features and perks that make Spectrum Internet worth your investment.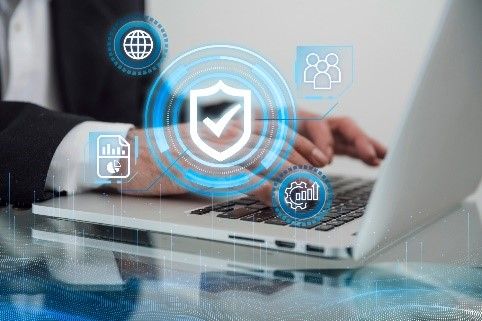 Antivirus Software Included
To keep you and your family secure as you browse through the internet, Spectrum offers free internet security suite. The antivirus software protects your devices from viruses, malware, and spyware, and includes parental controls and much more.
30-Day Money-Back Guarantee
The 30-day money-back guarantee helps you test out the service before you finally decide to stay put. This guarantee makes sure you have understood the service in-depth, and see if it matches your preferences and usage.
Nationwide WiFi Hotspots
Internet connectivity on the go is essential today. Thanks to Spectrum's nationwide WiFi hotspots, you can enjoy seamless internet connectivity even on the go. There are thousands of hotspots spread across the nation that are exclusively available for Spectrum subscribers.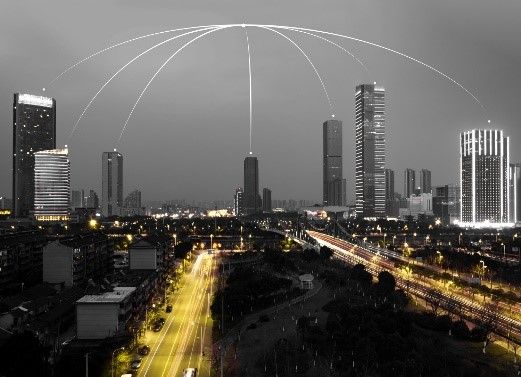 Cost Savings with Spectrum Bundles
Spectrum offers a range of digital communication and entertainment solutions that can be bundled together for a wholesome experience. Spectrum Internet can be bundled with Spectrum TV and Voice.
With Spectrum TV, you can enjoy up to 160+ live TV channels, and thousands of on-demand titles, and customize your package with amazing add-ons. With Spectrum Voice, you have the freedom to make unlimited calls in the U.S., Mexico, and Canada, while enjoying more than 28 calling features!
Spectrum offers a well-balanced combination of speed, reliability, and convenience to its customers. From offering no-contract plans to unlimited data allowance and high-speed fiber-powered internet, Spectrum stands out in almost all of its 41-state coverage areas.
As the agreement between Spectrum and FCC expired in 2023, lots of talks have been going on about the possibility of Spectrum data caps being imposed. However, there has been no such confirmation or hints from the provider along those lines. Even better, it continues to look out for its customers by offering not only a great service at great prices but also expanding its broadband coverage to ensure further convenience.
Is there a data cap on Spectrum Internet?
No, all Spectrum Internet plans come with no data caps.
Is 1.2 TB of data enough for a month?
1.2 TB of data allowance is enough for hours of video conferences, HD video streaming, gaming, and much more. It is enough for smart and automated households as well. However, you might have to monitor your data usage and make sure you don't exceed it to avoid data overage fees. Spectrum offers unlimited data that frees you from this problem! Call Spectrum phone number 855-423-0918 to learn more.
What is the cheapest Spectrum Internet plan?
Spectrum Internet plans start from $49.99/mo. for 12 months with auto pay. Its download speed range starts from 300 Mbps, going up to 500 Mbps, and maxing out at a whopping 1 Gbps!