High-speed internet connection is a modern-day necessity but searching for a reliable and fast internet provider is no easy task. With so many providers and plans to consider, it can be a rather nerve-racking task. If you are in the market for an internet provider that offers a variety of connection types, TDS Telecom may be your safest bet.
TDS Telecom has a notable presence in the telecom industry, offering blazing-fast internet, top-notch phone, and reliable TV service to cater to the connectivity needs of diverse communities. The best part is that the provider offers a wide variety of internet plans and packages, so you're guaranteed to find a plan best suited to your internet needs. And, if you want a better value on all household services you can bundle TDS packages to enjoy amazing savings!
So if you're based in 25+ service states of the TDS coverage map, it'd be unwise not to tap into a TDS Telecom subscription—especially so in Wisconsin, Tennessee, and Michigan where the TDS network has a wider footprint.
Interested in learning more? Well then, here is everything you need to know about TDS Telecom internet service!
Table of Contents
TDS offers reliable internet service via its DSL network in several underserved rural and suburban communities. The provider has an extensive DSL network serving over 5 million people in 27 service states. But DSL isn't the only technology TDS uses. For the urban populace, TDS also delivers ultra-fast fiber and cable internet service. However, the availability is limited due to the infrastructure limitations in certain areas.
If you live in one of these locations, you may be able to subscribe to TDS internet service but to be sure, give TDS Customer Service a call. And, since the provider offers different connection types, make sure you also ask what type of internet is offered in your area.
TDS Telecom Service Locations

Alabama
Colorado
Idaho
Maine
Mississippi
New Mexico
Ohio
South Carolina
Virginia

Arizona
Florida
Indiana
Michigan
Montana
New York
Oklahoma
Tennessee
Washington

California
Georgia
Kentucky
Minnesota
New Hampshire
North Carolina
Pennsylvania
Vermont
Wisconsin
TDS Telecom has become a household name for reliable internet connection speeds for various consumer profiles. Given the diversity of its network infrastructure, TDS can deliver a range of speed tiers—but more often than not subscribers get access to any one type in their neighborhood. With that said, each service type offers speeds that can be a good fit for a variety of standard patterns of household internet consumption.
TDS Internet offers a wide range of speeds, from 1 Mbps to 2000 Mbps, in their packages. You may wonder why anyone would subscribe to a 1 Mbps connection, but when you consider the more remote rural locations where the TDS DSL network reaches, it becomes understandable why such slow speeds may be of use.
As for suburban communities and some urban zones, you are in a far better position to access higher TDS speed tiers that can take care of all your internet needs with ease. TDS fiber optic network is capable of delivering multi-gig internet speeds to meet the needs of power internet users.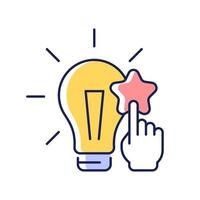 If you are a gamer with a knack for multi-player online gaming, a movie buff who enjoys streaming content in 4k, or a smart homeowner with multiple devices connected to the internet, TDS fiber internet plans deliver internet speeds that can keep up with your lifestyle.
The range of speeds TDS offers is a great advantage, as you only have to pay according to your needs. But, as with other ISPs, essentially due to network infrastructure limitations, not all speed tiers may be available at all service locations. To check the availability of an internet plan or speed in your area, get in touch with TDS Customer Service at 844-343-1172.
Here is a quick glance at the TDS internet speed plans:
TDS DSL Internet
TDS Internet Plan
Download Range
Upload Range
Data Cap
Lite Internet
56 Kbps - 1 Mbps
512 Kbps
250 GB
Express Internet
56 Kbps - 5 Mbps
512 Kbps
250 GB
Turbo Internet
6 Mbps - 15 Mbps
768 Kbps – 2 Mbps
250 GB
Mach Internet
18 Mbps - 25 Mbps
1.5 Mbps – 5 Mbps
250 GB
Warp Internet
36 Mbps - 50 Mbps
1.5 Mbps – 10 Mbps
250 GB
WarpX Internet
75 Mbps - 100 Mbps
7 Mbps – 20 Mbps
250 GB
TDS Fiber Internet
TDS Internet Plan
Max Download
Max Upload
Data Cap
Extreme25 Fiber Internet
25 Mbps
25 Mbps
None
Extreme50 Fiber Internet
50 Mbps
50 Mbps
None
Extreme100 Fiber Internet
100 Mbps
100 Mbps
None
Extreme300 Fiber Internet
300 Mbps
300 Mbps
None
Extreme600 Fiber Internet
600 Mbps
600 Mbps
None
1 Gig Fiber Internet
1 Gbps
1 Gbps
None
2 Gig Fiber Internet
2 Gbps
2 Gbps
None
*Data effective as of published date. For more information about plans and pricing, call
TDS customer service
at
844-343-1172
.
As far as the TDS price list is concerned, it is hard to pin it down. TDS internet availability and pricing vary according to location. In fact, promotions also vary and sometimes can include even greater value ― such as a price guarantee for 2 to 5 years, FREE Wi-Fi for a limited time, or free professional installation.
For this reason, if you want to get an estimate of TDS internet pricing in your area, give TDS Customer Service a call at 844-343-1172 to connect with a trained representative with answers to all your internet-related questions.
From Basic to Lavish TDS Telecom Speeds Cover All Bases
While ultra-fast Fiber broadband speeds and unlimited data may seem alluring, it is only wise to know what you need, and what will do the job. Keeping your requirements in perspective can help you land a plan which is just right, and does not make you pay for speed and data which you never end up utilizing.
For some, all you'd require is a stable internet connection that lets you check emails, browse the web, chat with friends, and stream some nice beats. The 15 Mbps TDS Turbo Internet connection can more than handle light internet consumption on more than one device.
If you are a small to medium-sized family, the 100 Mbps TDS WarpX Internet will connect you all—and support remote work, virtual learning, online shopping & banking, as well as leisure time activities such as streaming video and online gaming—quite without a hitch or a glitch.
For big households where everyone likes to indulge in bandwidth-extensive activities, and many work from home or attend school online—lower speed tiers won't cut it. This is where TDS Fiber plans come in handy—especially the TDS 1 & 2 Gig Internet—because you cannot only connect all users in the family but all smart home devices too!
Let's take a look at some incredible features and add-ons TDS Telecom puts at your disposal. And, each is essential in its own right. These add-on service features are priced competitively, and good value considering with a few more dollars on your bill you can equip yourself with a set up that is stable, fast, and secure.
TDS Internet Data Allowance
As for data allowance, TDS Internet offers come with both options depending on which type of internet connection you get from the provider. For instance, if you are fortunate to access TDS Fiber, you will have unlimited data. While Cable broadband from TDS is not widely available, plans in this category also come with an uncapped data allowance. As far as DSL internet, residential plans are limited to 250 GB.
30-Day Money-Back Guarantee
TDS offers a 30-day money-back guarantee with all internet plans. So, if you are not happy with your TDS internet service, you can always get your money back.
TDS WiFi Plus
Imagine how frustrating it would be to have an important call being dropped as you move to another area in your home. In this day and age, there is simply no space for dead spots around the house. You can say goodbye to slow internet and dead spots with the TDS Wi-Fi+, which employs mesh technology to provide a better and more well-connected internet experience for just $14.95/mo.
The best part is that TDS whole home WiFi allows you to control your WiFi network from your smartphone. From allowing individual devices internet access to tracking network speeds and connectivity, you can do it all from your phone.
TDS Internet Security
TDS understands it is of prime importance that your online experience is protected. That is why the provider offers internet security to protect your devices and personal information like usernames, passwords, and payment info from cyber threats. The security software keeps viruses, spyware, malware, and ransomware at bay. You can also set up Family Rules to make your kids' online exposure safe.
The best part is TDS Telecom offers a 30-day FREE Trial for you to check out the worth of the product. After the trial period expires, you will be charged $3.95/mo. for the 3-license pack.
Hacker Alert
The Hacker Alert gives adds another level of security to your in-home network. You get notified via email or SMS when malware is identified on any of the devices connected to your home network. The Hacker Alert Portal helps you manage notifications, as well as take action when any suspicious activity is identified.
This feature complements any anti-virus software that may already be in place and can be added on top of your TDS internet service for only $3.95/mo. The technology is embedded in the TDS network hence you do not require any installations or service upgrades.
Remote PC Support
Alongside the provision of tech support for its products and services, TDS Telecom also offers subscribers Remote PC Support services. Qualified experts can quickly assess the problem your device(s) maybe suffering from, and fix the issue. From PC safety and optimization to device setup and internet troubleshooting, Remote PC Support from TDS takes care of it all for $12.95/mo.
The Plus Bundles
TDS not only allows you to bundle core services such as the internet, TV, and phone, but you can save by bundling its add-on premium services too. For instance, you can save 50% by bundling TDS WiFi+ with TDS Home Internet Security and Remote PC Backup for $16.95/mo.
Here are some tips to save a good buck on your TDS Internet subscription—but do remain mindful of any downside if pertinent to your circumstance.
TDS Bundle Plans: The best savings are to be had when you bundle services which is why, we suggest that if you're planning on getting a home phone or TV, you might as well get the services from TDS Telecom.
Buy Your Own Equipment: If you find the service satisfactory and see yourself with the company for a long time, it may be better to invest in your own internet equipment. The equipment rent, while not high, can add up over time and end up costing you more than the device itself. But then again, if you are not tech-savvy, it's advisable to stick to TDS-provided internet equipment, so you can get help for your troubleshooting problems from TDS tech support at 1-888-225-5837.
Beware of Trial Dates: TDS lets you test out its services with a 30-day money-back guarantee. Once the trial period ends, you'll be charged an additional amount to continue using the services. If you don't like the service or find that you don't need it, you must cancel that within the trial period.
TDS Telecom internet plans bring you the best of high-speed DSL, cable, and fiber internet at excellent prices. The provider makes for a great option if you are looking for reliable and competitively priced quality residential services. As we said, TDS is not among the giants in the U.S. ISP industry, but being smaller in size only helps the company focus better on delivering the best to its subscribers.
Having learned about what TDS Internet has to offer and how you can bundle services for a complete experience of connectivity and entertainment, we'd recommend you explore further along with expert advice by calling TDS Customer Service at 844-343-1172
Is TDS a good internet?
While the reach of the TDS network may not be as widespread in its service states as that of the big names in the U.S. ISP industry, that in no way implies TDS services are not worth a shot. Especially so, if TDS Fiber is accessible in your neighborhood. To determine the availability of TDS Internet in your neighborhood, call TDS Customer Service at 844-343-1172.
Does TDS have cancellation fees?
Yes. TDS packages come with a one or two-year contract. So if you wish to stop using the service earlier than the end of the contract, you'll have to buy yourself out of it with an Early Termination Fee.
What to do if my TDS router not connecting to the internet?
If your TDS router is not connecting to the internet, here's what you can do:
Check physical connections
Verify account status
Power cycle equipment
Reset the router
Ensure there are no service outages
Get in touch with TDS customer support if the issue persists
Do you need a TDS phone to use TDS internet?
A phone line is needed only for DSL internet. If you are subscribed to TDS DSL broadband, you'll need a landline too. But, if you are in an area where TDS Cable or TDS Fiber is available, you won't require a phone line.
Is TDS Telecom reliable?
TDS Internet is a great option particularly so if you live in an area where TDS Fiber plans are on offer. To check the availability of TDS Fiber, call 844-343-1172.