Tallahassee is not just the capital of Florida but one of the largest cities in the state. It's the primary trade and agriculture center in the Florida Big Bend and Southwest Georgia regions. And, also a bustling college town with some of the best-ranked universities as outlined by the U.S. News & World Report. The broadband market in Tallahassee is strong too―there is a good mix of national and regional internet providers serving both residential and business customers. As for Metronet in Tallahassee, Florida, it is one of the key service providers in the local market, and serves well over half the city's population.
Our article today takes a look at what makes Metronet a favored choice for home internet in Tallahassee―new comers to the city who have not before heard about the regional internet service provider can learn about Metronet service features, plans and prices so as to compare better with other available options at their new address.
Metronet in Tallahassee, FL―Local Coverage & Competition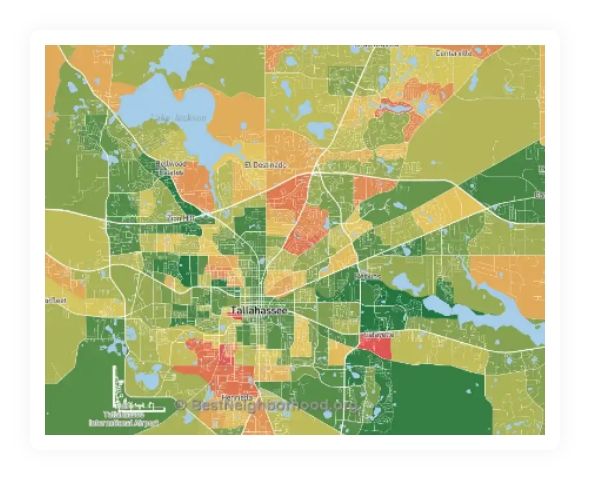 Tallahassee is one of the well-connected cities in Florida, with ready access to high-speed internet of different types―Cable, Fiber, high-speed DSL, 5G home internet and Satellite. A good percentage of residents get to choose from among more than one wired internet services at their addresses. And Metronet is one of the available choices, in almost all ZIP codes. Overall, MetroNet provides network coverage to nearly 63% of the city's population.
Metronet is however not without strong competitors―the offerings of this regional provider contend with bigger names in the industry such as Xfinity, and CenturyLink. Both MetroNet rivals have a larger footprint in the city, and offer quality services at affordable prices. You can enjoy high-speed internet with both providers, albeit their service types are quite different.
Where Xfinity Internet reaches you over a hybrid Fiber-Coaxial network, CenturyLink primarily delivers high-speed internet over a hybrid DSL network. CenturyLink Fiber (now rebranded as Quantum Fiber) is available, but in select locations.
What Metronet gets you is pure Fiber all the way to your doorstep―so the service comes with an obvious edge over the hybrid cable internet from Xfinity. And in comparison to Quantum Fiber, MetroNet is likely to be more readily accessible where you live in Tallahassee―which makes any future relocation within the city less of a pain.
Why Choose Metronet Fiber Internet in Tallahassee, FL?
Metronet is one of the few internet providers in Tallahassee that offer pure fiber internet services, right off the bat. Metronet Fiber is known for its blazing fast gig speeds―one of the many things that make the service a favorite where available.
Check out some of the best services features that make Metronet services in Tallahassee a popular option.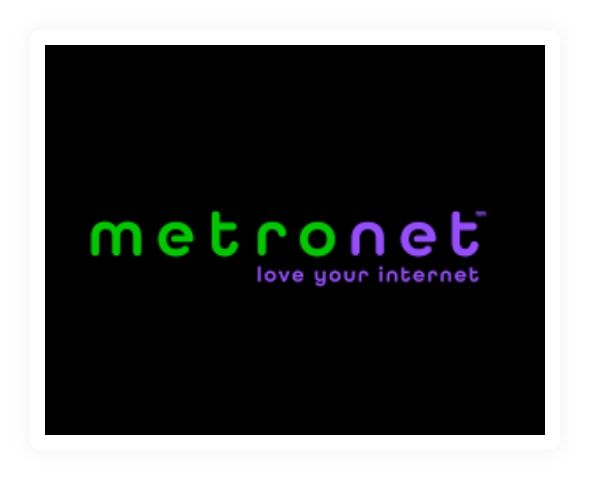 Metronet offers a range of symmetrical internet speeds―between 100 Mbps and 2 Gbps
Unlimited data allowance comes as part of all plans―you can stream and game to your heart's content
No annual contracts are required
Internet equipment is included in the price―you get the eero wireless router that delivers the best WiFi speeds for everyone
Fiber internet plans are competitively priced so as to fit into your budget, and promotional offers can not only get you a discounted rate but quite a few perks on the side such as Visa Gift Cards, free pro install, and more
Help is always available with 24/7 tech support
You can bundle Metronet Internet with Fiber phone for better value, and enjoy unlimited calling minutes
Metronet Internet in Tallahassee, FL―Plans & Pricing
One of the best things about picking Metronet Internet is you get to choose from quite a variety of speed tiers. Depending on your internet consumption, and what you can afford, you can pick a plan that best fits your needs.
For smaller homes with fewer devices, the starter Metronet Fiber Internet plan at 100/100 Mbps may be quite enough. For larger families that connect many devices for bandwidth-extensive activities, the 1 Gig plan is a great option―it can serve all your video streaming, online gaming, and other needs.
Equal upload and download speeds is not the only edge you get with Metronet Fiber―all plans allow unlimited data too, which makes it possible to put super-fast speeds to good use. Plus the fact there are no annual contracts, allows you to keep your freedom to quit without incurring an early cancellation charge. Do keep in mind, if you're on a promotional plan with a fixed term, things may look different in case of an early cancellation.
Here is a listing of Metronet Internet plans currently offered in Tallahassee, Florida.
Metronet Fiber Internet Plan
Promo Price
100 Mb
$39.95/mo.
12-month price guarantee
500 Mb
$49.95/mo.
12-month price guarantee
1 Gig
$59.95/mo.
6-month price guarantee
1 Gig with WholeHome WiFi
$69.95/mo.
24-month price guarantee on internet & 12-month price guarantee on WholeHome WiFi
Data effective as of publish date. For the latest plans and pricing, please call 844-343-1143.
TV Entertainment with Metronet Internet in Tallahassee, FL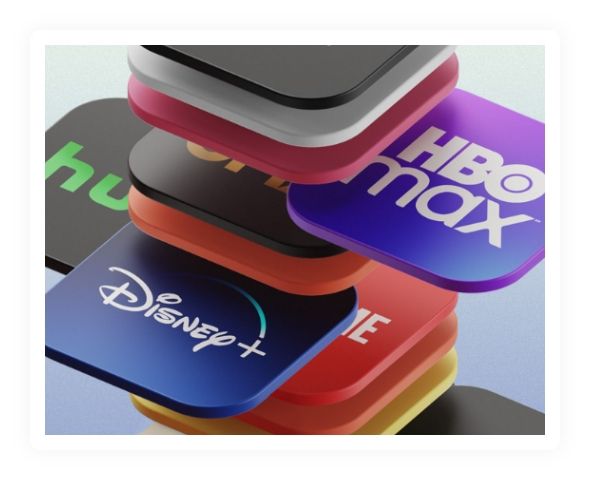 While Metronet does not offer a namesake TV service, their fiber internet is a great incentive to cut the cord. Super-fast speeds and unlimited data is exactly what HD video streaming on multiple devices requires. Instead of spending a sizable amount on a Cable subscription every month, you can easily explore the world of live and on demand TV streaming services―all you have to do is choose a Metronet Internet plan and pick the streaming service(s) you prefer.
Depending on what you and your family prefers to watch, you choose from among Hulu + Live TV, Paramount+, SHOWTIME, DIRECTV via Internet, Netflix, Prime Video and others. For bigger homes with a good mix of children and adults, going for an all-in-one option is a much safer bet such as Hulu, Disney+, ESPN+.
Bundle Internet With Metronet Unlimited Phone
If your home requires a backup phone connection too, Metronet Fiber phone makes an ideal pair with Fiber Internet. Equip your home with a reliable landline phone that utilizes the advanced Metronet Fiber network and delivers excellent call quality―courtesy the additional bandwidth.
When you bundle with the Internet, Metronet home phone adds $20 to your monthly bill, and not only gets you a reliable backup, but unlimited calling in the U.S., and to Canada, and many essential and popular digital calling features.
Keep in touch with loved ones near and far, or use the service for your work-at-home needs―Metronet Fiber phone adds good value to your internet subscription.
Conclusion
Metronet is widely available and one of the best picks in Tallahassee, Florida―100% fiber internet supports symmetrical speeds, and gets you all the bandwidth for extensive online activities. No data caps, no equipment fees, no annual contracts, and great promo prices add to the appeal of Metronet Internet plans. All in all Metronet Fiber stands as a strong contender in the local market where the big fish of the nationwide broadband industry also depict a strong presence.
We hope our discussion of Metronet in Tallahassee helps you compare your options better as you narrow down to the one that works the best for you. For homes where streaming TV dominates in-home entertainment, Metronet Fiber is a no-brainer option. Just keep an eye on the latest promo offers, and you're likely to land a good deal for your home.
For more information speak to Metronet customer service representatives at 844-343-1143―they can confirm availability, help you with picking the best plan, and place an order.
Frequently Asked Questions (FAQs)
Is MetroNet Fiber Internet good for streaming?
MetroNet provides a Fiber-to-the-Home connection, that delivers symmetrical speeds ranging from 100 Mbps to 2 Gig. If you stream HD video on multiple devices at once in your home, the 500 Mbps or 1 Gig plan is ideal. To check MetroNet Fiber coverage in your area, call at 844-343-1143.
Does Metronet have data caps and contracts?
Metronet does not impose a data cap or annual contract. For more details about Metronet Internet plans in your area, call Metronet customer service at 844-343-1143.