A solid gaming experience means complete immersion in the world of gameplay, all noise and distractions blocked out and kept at bay. Gaming is the gateway for an average American into a virtual world of all possibilities, thanks to the advanced graphics and high-res games coming into the scene with 4K technology.
Gamers invest in some of the best, most popular gaming technology to build a robust gaming setup and personalize it to meet their own taste and preferences. However, immersing yourself into gaming world is almost impossible without a reliable internet connection – a necessity.
No matter how many games you play or how expensive your gaming keyboard is, without a service as good as altafiber internet, a glitch-free gaming session may not be a possibility.
Therefore, you must know everything about altafiber internet for gaming, and how it can elevate the entire experience for gamers with its fiber-powered internet service.
Many internet users, be they gamers, streamers, or just casual browsers, often believe that paying more means better quality internet. altafiber puts an end to this discourse by offering pure fiber internet at a starting price of $39.99/mo., with speeds ranging from 400 Mbps to 1 Gig.
altafiber, earlier known as Cincinnati Bell, is one of the most popular and one of the few fiber-optic internet providers in Ohio, Kentucky, and Indiana states. Gamers residing in any of these areas can get themselves an internet connection that has little to no lags, better ping, low jitter, 24/7 altafiber customer support, and unlimited data – all at great prices!
altafiber Internet Plans for Gaming
*Data effective as of publish date. For the latest plans and prices, please call at 855-591-2568.
If you are looking for the most suitable internet deals, you must consider more than just the internet speeds for gaming. A good internet deal for gaming must consist of all other essentials as well, such as generous data allowance and fast upload speeds.
Here are the most important service features offered by altafiber!
Fiber-Powered Internet
As opposed to conventional copper cable networks, altafiber internet service is delivered over a network of highly reliable fiber-optic cables. These cables are made up of extremely thin glass strands, allowing data to travel as light pulses instead of electric signals. Not only does this guarantee the best internet speed for gaming, but the plastic cladding over the cables further ensures minimal data loss.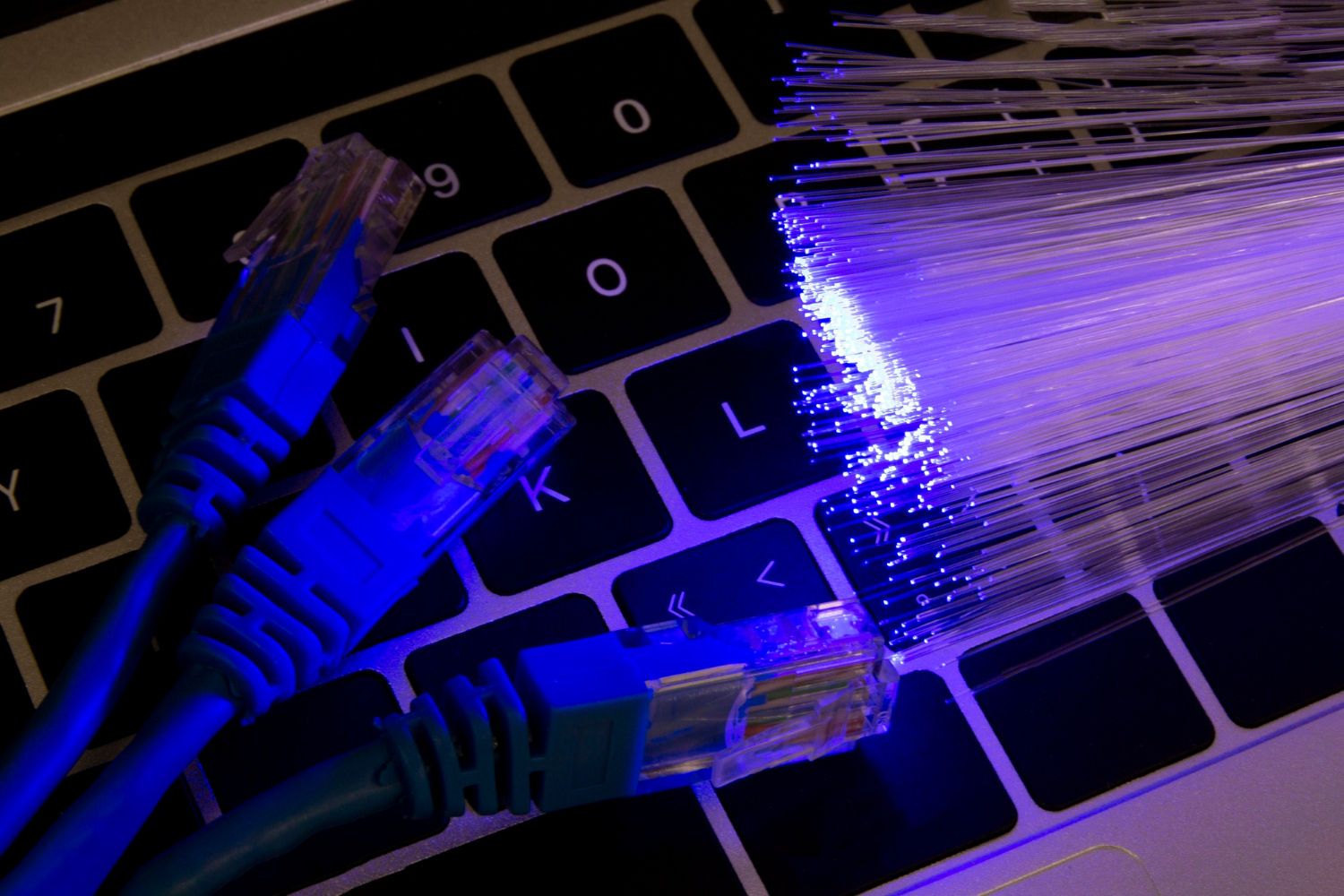 By utilizing such an advanced internet network, altafiber offers the most phenomenal internet service to residential users in Ohio, Indiana, and Kentucky. For a pro-level gamer, fiber optic internet is a Godsend. Not only does altafiber's fiber internet guarantee brilliant speeds, but also brings significantly less lag, better jitter rates, and higher bandwidth to the table.
Unlimited Data Allowance
Unfortunately, you will find lots of ISPs in your area that impose hard data limits on your internet connection. This allows the ISPs to manage traffic, prevent congestion in traditional cable networks, and throttle a user's internet speed when they exceed the data limit.
Luckily for you, altafiber internet does not have any hard data limits, allowing gamers to download and play games, as well as binge-stream their favorite shows and movies without worrying about any data overage fee. The unlimited data allows users to download their game updates worry-free, and never face throttled speeds just because they exceeded their monthly data.
Excellent Upload Speeds
Fiber-optic internet is known for delivering almost 20 times faster upload speeds than cable internet. With altafiber's advanced fiber-optic network, you can rest assured that upload speeds will be higher than ever.
For gaming, high upload speeds matter a lot. A fast and reliable upload speed will guarantee smoother and glitch-free gameplay, especially for multi-player shooting games. If your internet connection is being used by multiple users, then a higher upload speed would become essential. altafiber's phenomenally close download and upload speeds guarantee an immersive and crisp gaming experience.
Whole Home WiFi
With multi-story houses or spaces with a lot of corners, WiFi dead spots are fairly common. These dead spots or "zones" are areas where a traditional router network fails to cover with reliable internet signals. This can cause challenges for gamers while they are in the middle of an intense tournament, and the signals keep dropping randomly.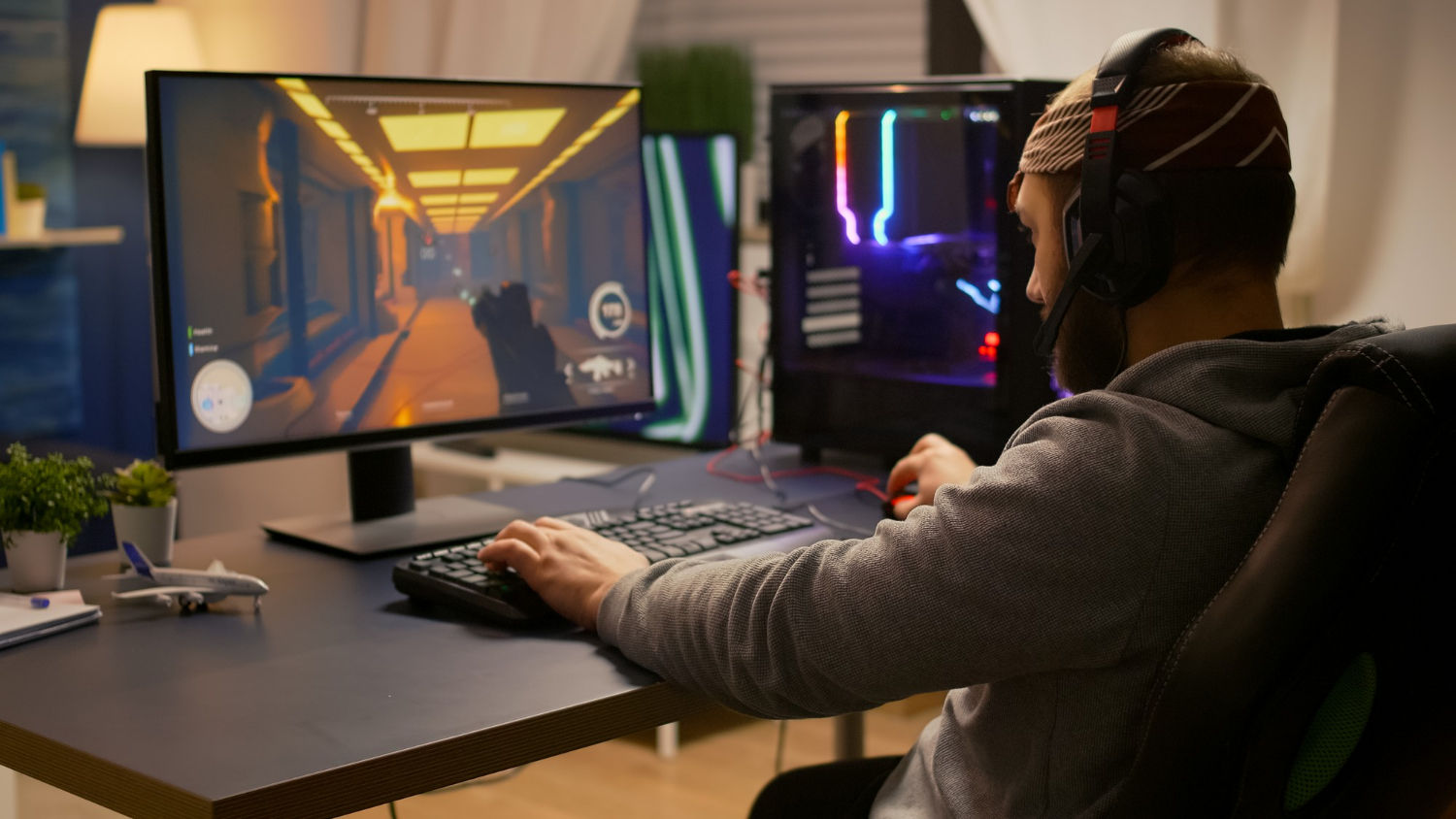 altafiber offers a simple yet smart solution to the problem by offering a Whole Home WiFi setup powered by eero mesh systems. The advanced mesh technology in this WiFi setup allows various WiFi access points and nodes to spread across the house, and swiftly route traffic from one node to another as needed. With this altafiber add-on, you can fully optimize your internet connection for gaming.
30-Day Money-Back Guarantee
altafiber proves to be a phenomenally risk-free ISP with its generous services. It offers a 30-day money-back guarantee on all its fiber internet plans. With the money-back guarantee, you can be 100% sure about your decision and take your time in fully testing and understanding how the service performs.
With fiber-rich internet plans starting from $39.99/mo., and packed with excellent features like unlimited data and exceptional upload speeds, altafiber internet is without a doubt a level-up for all gamers. If you reside in any of its 3-state coverage areas — Ohio, Kentucky, and Indiana — then you might just consider it the best internet for gaming available!
Altafiber's internet speed for gaming ranges from 400 Mbps to 1 Gig, with up to 2 Gig speeds available in some areas. To discover altafiber internet plans and packages in your area, call altafiber customer service at 855-591-2568.
What Is a Good Internet Speed for Gaming?
Internet speeds starting from 25 Mbps are considered to be "broadband" speeds by the FCC. Therefore, 25 Mbps or more should be an ideal internet speed for gaming. However, as the number of internet users increases, you might need to opt for a higher-speed plan. Read this internet speed guide for gaming to learn more.
Is Altafiber Cincinnati Bell?
Altafiber is a new brand name adopted by Cincinnati Bell for the fiber-powered internet service offered in Ohio, Kentucky, and Indiana.
Is Altafiber Available in My Area?
Altafiber fiber internet plans are available in Ohio, Indiana, and Kentucky. To verify altafiber's availability in your area, call altafiber customer service at 855-591-2568, or use the BuyTVInternetPhone Online Zip Tool.