Table of Contents
The Federal Communications Commission (FCC) defines broadband internet with a minimum download speed of 25 Mbps and 3 Mbps of upload speed. Therefore, 100 Mbps internet may be considered a fast speed by some users. Typically, a 100 Mbps internet speed plan can support an average American household, where 2 to 5 devices are connected simultaneously, engaging in activities like video conferencing and HD streaming.
However, when smart homes and home offices come into the equation, 100 Mbps internet speed may not sound like a lot. Ultimately, how fast you consider an internet speed to be depends on how you use the internet and how many devices you have.
If you are wondering whether 100 Mbps is fast, your answer lies in the your household's consumption of the internet. To simplify the matter for you, our guide determines if 100 Mbps is fast for you and distinguishes what speeds qualify as "fast internet".
Most people are seeking a "good internet speed" for their household, without fully understanding what a good internet speed could mean for them. A 5 Mbps internet speed may be considered good enough for single-person use who just wants the internet for casual browsing and SD video streaming (3 Mbps per device).
Whereas, a 25 Mbps internet speed may be what makes the cut as "good internet speed" for a household with 4 internet users engaging in activities like checking emails (1 Mbps per device), streaming videos in HD (5-8 Mbps per device), and social networking (3-5 Mbps per device).
100 Mbps internet is an excellent speed for gaming (3-6 Mbps per device), 4K streaming (25 Mbps per device), and video chatting (1-6 Mbps per device) — all simultaneously! And even more, 100 Mbps internet speed is not the highest speed tier out there. In fact, providers like AT&T and Xfinity offer multi-gig internet speeds of up to 5 or 6 Gig!
However, internet that fast may not be a necessity for gaming and video conferencing. In fact, with only 2 or 3 devices connected to the internet, a speed lower than 100 Mbps may suffice too!
So, the answer to the million dollar question – what is a good internet speed – is not any specific number. It is instead based on how many devices are connected and how the internet is being used. Here is a quick look at some estimates of how much internet speeds are required by various online activities:
| Internet Speed | Number of Devices | Activities |
| --- | --- | --- |
| 25 to 40 Mbps | 2 to 4 | Basic web browsing, checking emails, social networking, SD video streaming |
| 40 to 100 Mbps | 4 to 6 | Streaming in HD, occasional video chatting, sharing mid-size media files |
| 100 to 500 Mbps | 6 to 8 | 4K video streaming, basic gaming, video conferencing, working from home, basic smart home devices |
| 500 Mbps or above | 10 or above | Advanced smart homes, cloud computing, 4K gaming, 4K streaming, heavy media file sharing |
100 Mbps internet is pretty fast. If we consider the FCC's broadband internet definition, 100 Mbps internet is 4 times faster than the basic broadband download speed. So, while a 100 Mbps internet plan may sound fantastic in theory, you might need to look into some other factors before deciding whether the speed is right for you.
Firstly, depending on your household's internet usage and device count, the 100 Mbps internet speed may prove to be more, less, or just right. For instance, if you have a smart home with devices like security cameras, thermostats, and speakers, each using up to 10 Mbps, your 100 Mbps plan may get strained. On the other hand, the same speed tier may end up being a bit excessive for a small household engaged in basic online activities like casual browsing, emailing, or streaming music.
So, how do you determine whether 100 Mbps is fast internet speed for you?
Consider the general estimate that the 100 Mbps internet plan can accommodate data-intensive activities for 3 to 4 users very easily. Some of these activities include HD and 4K streaming, gaming, and video conferencing. It is a highly recommended speed tier if you work remotely or share heavy media files online.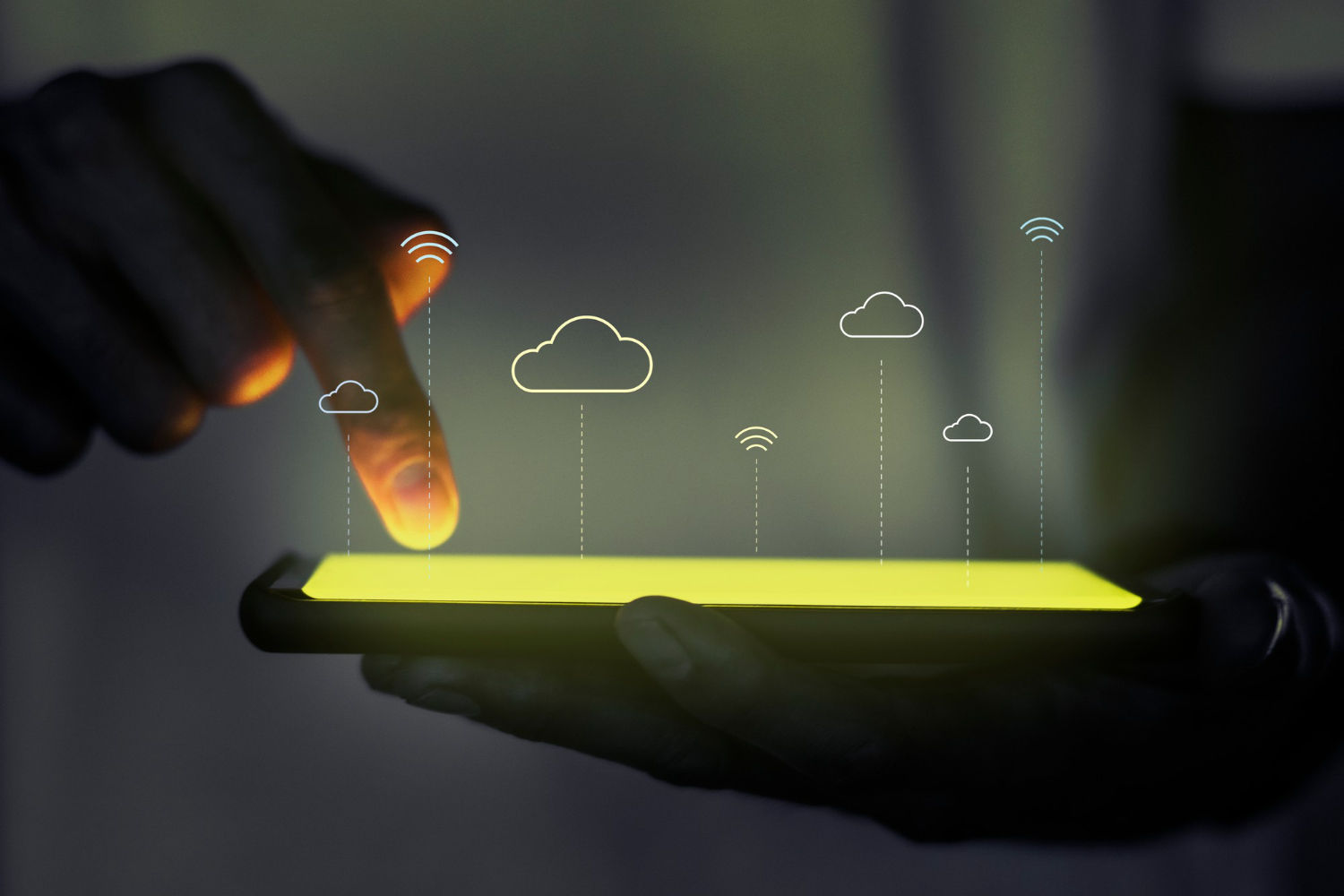 However, if you are a stickler for accuracy, consider using an online tool to obtain a precise answer. The BuyTVInternetPhone Speed Calculator will determine if the 100 Mbps speed tier is suitable for your household and provide customized recommendations as per your zip code.
Secondly, take into account the quality of your internet equipment. Make sure the modem and router have updated firmware and are fully compatible with your internet connection to ensure optimal performance. In addition to this, place your equipment in a strategic location to ensure sufficient signal coverage for all your devices. Plus, adjust your router settings to utilize the best channel and frequency for your network.
Thirdly, a 100 Mbps internet plan does not necessarily mean you will be able to enjoy the exact download speed in reality too. The speeds received by your devices actually are affected by several external factors, such as possible viruses and malware, background processes, poor signal coverage, and outdated devices. Therefore, it is essential to investigate what might be impacting your internet speed and take steps to minimize those effects.
| Internet Activity | Time Taken with 100 Mbps Download Speed |
| --- | --- |
| Downloading HD movies (up to 3 GB) | Up to 5 minutes |
| Downloading 4K UHD movies (up to 20 GB) | Up to 30 minutes |
| Downloading a PC game | Up to 1 hour |
| Apps and Mobile Games (up to 40 GB) | Less than 1 hour |
| Download an EBook of up to 2.6 MB | Less than 1 second |
| Downloading an email | Less than 1 second |
*Data effective as of publish date. For the latest plans & prices in your area call 855-349-9328.
Provider
Max Download Speed
Monthly Cost
AT&T
5 Gig

$180/mo.

plus taxes. Autopay & paperless bill req'd

Price after $5 autopay & paperless bill discount. Monthly State Cost Recovery Charge in TX, OH, NV applies. One-time install chrg may apply. Ltd. avail/areas.

1000 Mbps

$89.99/mo. for 12 mos.

1200 Mbps

$80/mo. *

*terms & conditions vary across locations

1000 Mbps

$80/mo. for 12 mos.

plus taxes w/ autopay & paperless bill

1000 Mbps

$54.99/mo.

plus installation, activation, modem rental, taxes & fees. Price includes $10/mo. discount for autopay & paperless billing.
A good internet speed correlates with having seamless connectivity, without any stuttering, buffering, and lagging. Today, every household requires such an internet connection. And 100 Mbps speed is just the right pick for that.
While 100 Mbps internet is an excellent speed for most households, you still might need to take a moment and reconsider your household's internet consumption. You can only then determine how good 100 Mbps is for your household in particular.
AT&T, Cox, and Mediacom are some of the most reliable ISPs offering 100 Mbps internet plans. However, these providers also have an exhaustive range of multiple other internet speed tiers that you can upgrade to if 100 Mbps doesn't make the cut for you. To discover high-speed internet plans in your area, call an expert at 855-349-9328 and get the hottest deals available.
Is 100 Mbps Good for Gaming?
100 Mbps is great for gaming. The average download speed required for basic gaming is somewhere between 5 to 7 Mbps. Therefore, you can play high-res and data-intensive games, as well as manage some other internet activities with 100 Mbps internet speed.
How Many Mbps Do I Need?
25 Mbps is the minimum broadband speed you need, enough for 2 to 3 users, streaming HD videos, casual browsing, and occasional video chatting. However, for 4K streaming, gaming, and working from home, you might need 100 Mbps or above.
What Is a Good Upload Speed?
FCC defines standard broadband upload speeds to be 3 Mbps. However, you might want to shoot for an upload speed of 5 Mbps or above for a better gaming and data-sharing experience.
Which is the Fastest Internet Provider?
AT&T Fiber offers multi-gig internet speeds with equal downloads and uploads. Its highest speed tier is 5 Gig. Among cable providers, Xfinity takes the lead with speeds up to 1200 Mbps! Explore the fastest ISPs at BuyTVInternetPhone.
What's a Good Download Speed?
25 Mbps is a good download speed as per the standards set by FCC.
What Is Mbps?
Mbps stands for Megabits per Second, referring to the small units of data traveling per second. It is used to define internet speeds.