ADT is the pioneer of home security services, with a remarkable debut that came over 140 years ago. Ever since then, ADT has stayed one of the top home security systems in the U.S., with all sorts of trendy innovations to keep the systems as modern as ever. ADT is known for not just the convenience it offers with its customizable packages but also for the affordable ADT equipment cost, which is available for purchase on financing plans.
In this article, we discuss all the equipment that is available with ADT and the cost of each. It will help you assess what components you need for your home and how much you should expect to pay for it if you are customizing your own plan. So let us jump right in!
ADT Equipment – Only the Best to Keep You Safe
ADT is dedicated to bringing you state-of-the-art equipment to keep your home and loved ones safe. ADT manufactures most of its equipment such as touch control panels, door and window sensors, carbon monoxide and smoke detectors, and even smart locks to protect your home from threats – both inside and outside your home.
Plus, ADT also offers a whole bunch of Google Nest products like doorbell cameras, outdoor and indoor cameras, thermostats, routers & Wi-Fi points, and Google Nest Mini to heed your voice commands.
This wide range of ADT products ensures that you always find whatever you want to protect and automate your home. If you are looking to add a little extra flair to your lifestyle, ADT also works with a range of other brands to make all your dreams come true. Popular compatible brands include Kwikset, Lutron, Schlage, RainBird, LiftMaster, etc.
Basic ADT Equipment with All Plans
Basic ADT equipment is security products that you get to enjoy with all ADT plans. It consists of 1 touchscreen control panel, 3 window and door sensors, and 1 motion detector. This equipment is the simplest system that you can get with this home security provider and helps you achieve the monitoring you need without going the extra mile.
Depending on what plan you get, ADT will add a smart door lock and a Google Nest doorbell camera to your basic plan – you can add on other ADT equipment as you please. Of course, the equipment you order is based on your threat assessment, so you get the full freedom to customize. The next section gives you a short overview of all the equipment you can add to your ADT plan, with their respective prices.
ADT Equipment Cost of All Your Favorite Devices
Once you have chosen a basic ADT system, the next thing you need to do is customize it with any equipment you need. You can just add anything you wish to have in your home. Here is a list of some crowd-favorite devices and products to help you understand the cost of ADT equipment better. Do bear in mind that the pricing given here is when you opt for financing with ADT, which usually comes with a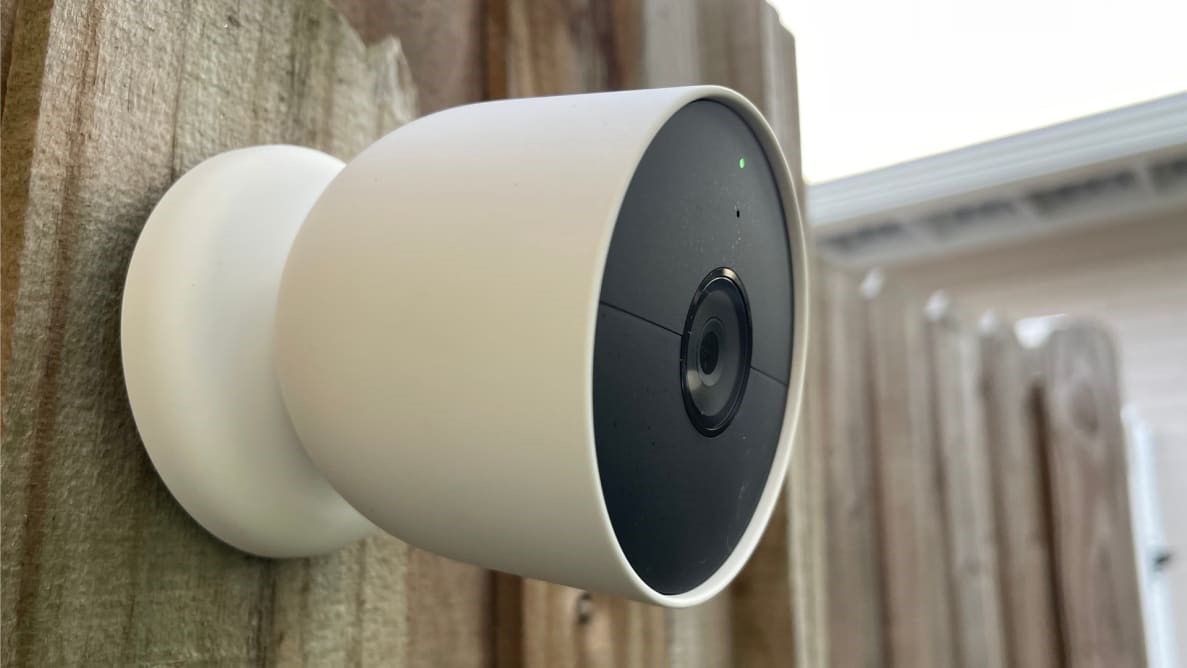 Google Nest Cam (Outdoor, Battery)
The compact design, intelligent alerts, facial recognition software, and flexible mounting options make this camera a good choice. Live video stream and 30-day video logs come with the product. It is priced at $5.15/mo.
Google Nest Cam (Indoor, Wired)
Keep an eye on what's happening around your home complete with customizable alerts and two-way audio. Enjoy going through previous video logs to check if you missed something and always stay in the loop. This ADT equipment costs $3.32/mo.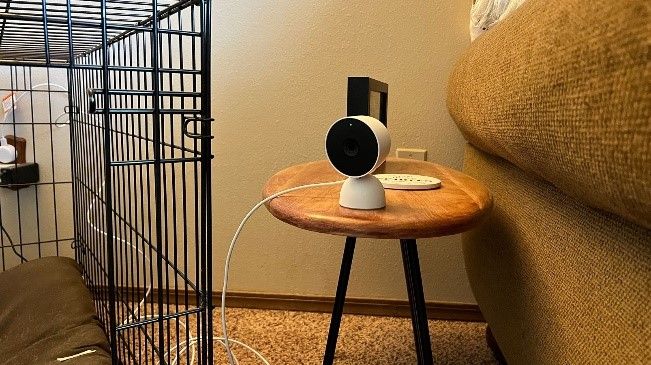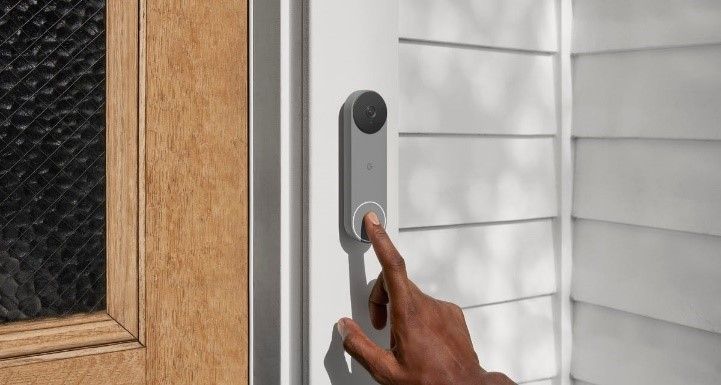 Google Nest Doorbell (Battery)
Choose the smart Google doorbell camera, available in two beautiful colors to blend in with your front door with ease. Enjoy seamless connections, two-way audio, a taller field of vision, HDR night vision, and get intelligent alerts on your phone. Priced at $3.82/mo.
Door & Window Sensors
These sensors provide the first line of defense against unwelcome intruders in your home. With entry detection, alerts, and around-the-clock monitoring, this product is priced at $0.83/mo.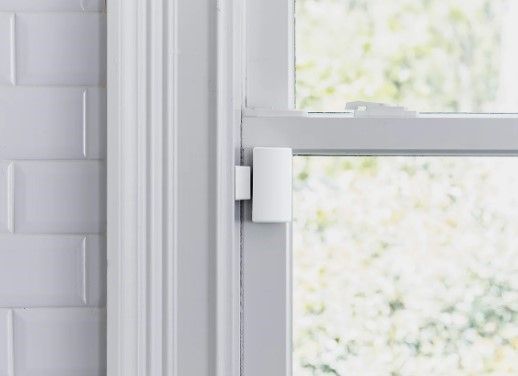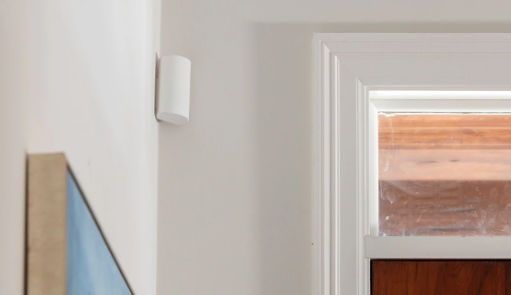 Motion Detectors
Stay vigilant of who or what is entering your home with the wide range of motion detection products. It is pet friendly so passing pets do not trigger the detector, but sensitive enough to pick other types of movement. With alerts and extended battery life, this ADT equipment costs $1.67/mo.
Smoke & CO Detectors
With 24/7 fire and CO monitoring, these detectors employ the one-go-all-go functionality for maximum protection. With LED status lights and enhanced sensor quality, you can rest assured of few false alarms, if any. Get complete protection, especially in enclosed spaces such as the garage. It is priced at $3.00/mo.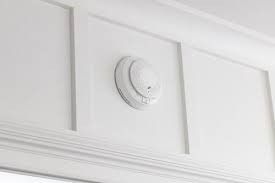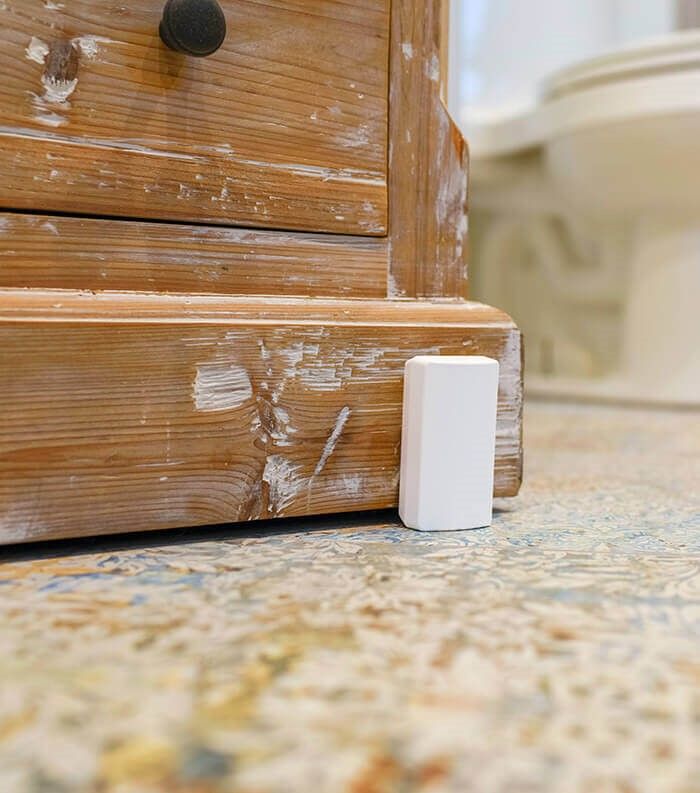 Flood Detectors
Equipped with wireless flexibility, ADT flood detectors monitor water leaks and moisture levels wherever placed. You get instant alerts on your phone, which is particularly helpful for people with vacation homes or property owners. This equipment is priced at $1.67/mo.
Smart Door Locks
With one touch and remote locking, the ADT smart lock is pick-resistant and bump-proof. It comes in three colors with unique combination codes to make your home safer than ever. Priced at $4.17/mo. it is a pretty good investment especially if you live in an incidence prone neighborhood.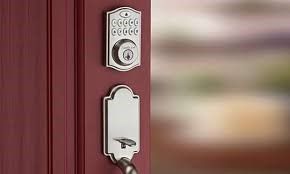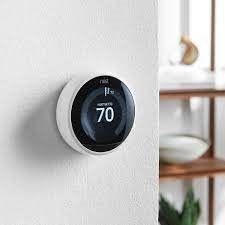 Google Nest Thermostat
This thermostat comes with energy-saving features with HVAC monitoring. You can control the temperature of your home how you like it and schedule it as you see fit. Enjoy this automation at $3.73 per month.
Google Nest Mini
Get total wireless control of your home with voice commands only. Just say 'Hey, Google' to get started. Set alarms and reminders, get daily alerts, and do more. With a wall mount and stylish design, this product works like a dream with ADT systems and is priced at $0.82/mo.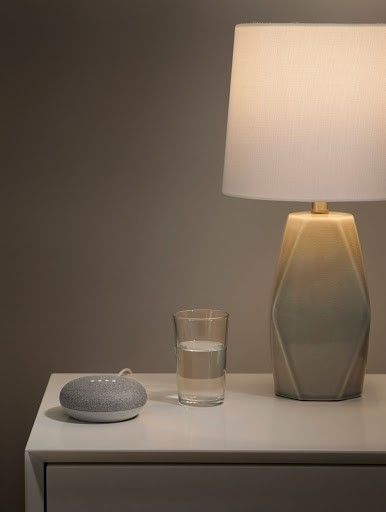 Keep in Touch With Your Home Security via the ADT Control App
The ADT Control App helps you streamline and control the entirety of your smart home directly from your phone. No matter where you are in the world, as long as you have an internet connection and the app, you can set your thermostat temperature, automate your coffee maker, pull up video streams from any camera in your home, and do a whole lot more.
The ADT Control App allows you to create a more welcoming home, setting the mood just right with the perfect lighting, temperature, and unlocking doors with a single tap. You can also control garage doors, and play your favorite music before you even enter your home. Plus, you get instant alerts directly on your phone, if anyone triggers a motion sensor, or shows up before your doorbell camera.
Wrapping Up…
ADT Equipment costs are not fixed but rather flexible, mainly because customizable plans exist and you can choose which products to use. You can take your pick with whatever works best for your home and add on devices you think are important. If you need an expert's opinion on what ADT security system you need for your home, please reach out to ADT customer service at 844-343-1168.
Frequently Asked Questions (FAQs)
What does ADT Security offer?
ADT is a home security service that offers a bunch of home security plans. You can take your pick from a security system and pay a monthly monitoring fee. Smart home automation is also available and works like a charm for all ADT customers.
ADT is available in 48 states within the U.S. Call 844-343-1168 to order now!
What is the ADT equipment cost?
Since ADT systems are customizable, ADT equipment cost tends to vary depending on what you add. Financing options are available with a contract and allow you to pay for the system on a monthly basis with 0% down and APR.
Explore ADT services in your area. Call 844-343-1168 today!