Oxygen channel is one of the most popular cable TV networks offered on the Xfinity channel lineup. Often branded on-air as Oxygen True Crime, this network is owned by NBCUniversal, which is a subsidiary of Comcast itself. Formed in 1998 and launched less than two years later, Oxygen initially offered lifestyle and entertainment for women but was relaunched in 2014 with a slightly different approach.
Today, the network has garnered several million viewers from across the country. The programming on the network primarily emphasizes true crime stories and TV shows focusing on women as the victims. The most recent relaunch targeting the female demographic seems to be much more effective – both in terms of educational content and entertainment.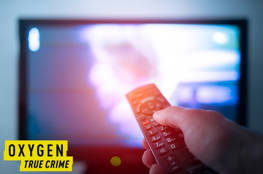 Table of Contents
Find Oxygen on Xfinity TV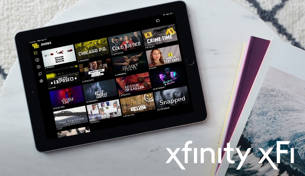 When it comes to Oxygen on Xfinity, you can find it with the mid-tier and highest tier of TV plans. This is because Oxygen is primarily a cable TV network and is not available as a free-to-air channel. However, if you are signed up to Popular TV or Ultimate TV, you do get access to Oxygen channel on Xfinity.
Xfinity TV plans are designed to get you value and convenience all wrapped in one. You can choose from 10+, 125+, or 185+ channels as part of the service tiers. Most of the premium networks are available with the highest service tier but you can find a good mix of cable networks with the mid-tier plan too.
What Channel Number is Oxygen on Xfinity?
Most channels with Xfinity have different numbers in different service regions, which is just a very Xfinity thing. But the one thing that stays consistent is the exquisite Xfinity channel lineup, offering great and varied programming depending on what you want. Plus with the Xfinity on-screen channel guide, you can find any channel you want, all you have to do is look, or ask your Xfinity voice remote (Pro tip: Remember to ask nicely!)
We have compiled a list of the channel number of Oxygen on Xfinity in some cities and towns with Xfinity coverage. If you do not find yours on the list, simply enter your zip code in this tool to check.
| City/State | Bravo Channel# |
| --- | --- |
| Denver, CO | 44/744 |
| Houston, TX | 327/718 |
| San Francisco, CA | 86/1465 |
| Chicago, IL | 66/315 |
| Miami, FL | 59/30300 |
| Newberry, SC | 30300 |
| Westminster, MD | 44/931 |
| Bristol, CT | 124/1465 |
| Rostraver Township, PA | 66/1465 |
| Albuquerque, NM | 118/810 |
Enjoy Limitless Entertainment with Oxygen on Xfinity
With Oxygen, you get to enjoy crime thrillers in a way that they teach you something while never being boring for a single second. Count on plenty of true crime shows, docuseries, and a whole lot more. Enjoy the chilling shows with a side of popcorn directly on your X1 or on your other devices with the Xfinity TV App.
Here is a list of some of the most popular TV shows that you can watch on Oxygen.
The disappearance of Maura Murray: A tale of a nursing student who went missing following an accident in 2004. Her whereabouts remain unknown to this day and this show highlights just what kind of unrest it sparked in the country.
Dateline: Secrets Uncovered: Dateline explores a series of some of the biggest mysteries in the U.S., and takes you through each case with excellent storytelling, along with firsthand accounts of people close to the crime – and how their lives changed after.
Snapped: Killer Couples: Watch recreations of some of the creepiest murder mysteries made even better with fascinating narrations and more. Learn about human behavior, the truth about love, and what it eventually leads to – crime.
New York Homicide: Let Detectives Robert K. Boyce of the NYPD take you on a journey through the recent past, diving deep into some of the foulest murders committed in the city.
Buried in the Backyard: A series that outlines some of the stories of homicide victims left six feet under in places their killer never expected them to be unearthed.
Xfinity TV – Made Even Better With Fun Features
One of the best things about Xfinity TV is that you get to unravel the system and discover all the fun features inside. It is true that the X1 is an innovative piece of equipment, laden with some premium perks that make your entertainment experience even more exciting.
Here are some of the things that take your entertainment to the next level with Xfinity TV.
One-for-all Search Tool to make searches simpler across a number of different categories
Personalized Recommendations quickly understands your favorite genres and suggests titles based on that
TV Zones: A separate zone for sports and kids allows you to get a more wholesome experience, with customizable options and more
Parental Controls let you limit the kind and type of content that your children consume and also lock certain apps
Xfinity Voice Remote comes with an award-winning voice-activated function and connects to the X1 as well as your Xfinity Home
DVR Storage of over 500 GB in cloud storage helps keep your recording safe plus the DVR allows you to record up to 5 shows at once
The Xfinity TV App is available to stream your favorite shows on any device and enjoy anything from Xfinity TV – live TV channels, a wide on-demand library, and recorded DVR shows
Conclusion
With the Oxygen channel on Xfinity, you can rely on the best true crime thrillers to thrill you – especially if you are one who likes to indulge in crime mysteries for the weekend. You can find Oxygen on Xfinity with two of the higher service plans in all regions served by Xfinity. The Xfinity X1 allows you to enjoy TV in your house and on the go – which means you can carry your crime thrillers in your pocket wherever you go!
Frequently Asked Questions (FAQs)
1. How can I get the Oxygen channel on Xfinity?
Oxygen is available on Xfinity, with two of the highest service tiers – Popular and Ultimate TV. You can get the channel when you sign up for one of these Xfinity TV plans and watch the murder mysteries on your favorite screen!