CBS, which was initially known as the Columbia Broadcasting System is an over-the-air TV and radio network; a property of the CBS Entertainment Group of Paramount Global. The channel has its roots and headquarters in the city of New York and a large chunk of its production is handled both in New York and Los Angeles. CBS is a part of the 'Big Three' broadcasting networks with NBC and ABC and forms an integral part of top-quality entertainment for almost all American homes.
Although it was a radio network for a long while, it wasn't until 1941 that it was launched as an official TV network. With several decades of evolution, the story of the CBS brand is quite dynamic and exciting. Millions of viewers across the U.S. rely on this channel for entertainment every single day and the network simply delivers.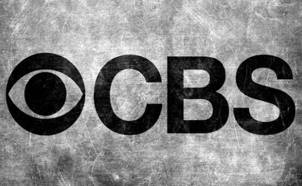 Table of Contents
How Do I Get CBS on Xfinity?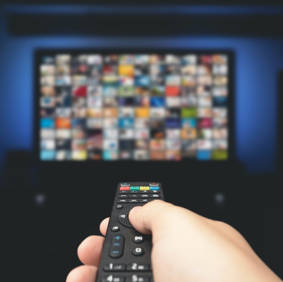 CBS on Xfinity is an over-the-air broadcasting network, which means that it is available with all TV plans. Whether you subscribe to the skinniest Xfinity TV plan with only 10+ channels, or go for the higher-end plans boasting over 185 channels, CBS is included with them all, ensuring that everyone gets access to the quality entertainment offered by the network.
Xfinity TV plans are designed to get you entertainment that is both affordable and convenient. You can take your pick from 3 TV plans depending on what fits you best. The starter TV plan or TV Choice has a lower number of channels and is great for those who need limited TV entertainment or prefer to go for streaming services.
What Channel is CBS on Xfinity?
While Xfinity offers all the channels that other providers do, there is one slight difference. Unlike other providers, Xfinity has different channel numbers for its networks in every location. This is just the way that Xfinity operates and nothing to worry about. However, if you would like to know about any channel number on your Xfinity TV, you could simply go to the X1 on-screen channel guide and find it on that.
Let us take a look at the channel number of CBS on Xfinity in some areas, with high Xfinity coverage. If you do not find your region in the list, you can search by putting your address through this tool.
| City/State | Bravo Channel# |
| --- | --- |
| Denver, CO | 4 |
| Houston, TX | 11 |
| San Francisco, CA | 5 |
| Chicago, IL | 2 |
| Miami, FL | 4 |
| Newberry, SC | 8 |
| Westminster, MD | 13 |
| Bristol, CT | 3 |
| Rostraver Township, PA | 2 |
| Mendon, UT | 2 |
CBS Channel on Xfinity – Some of the Best Entertainment to Enjoy
The best thing about CBS is that it is a family-friendly channel and all ages can find something fun to watch. Although there has been a whole library of different shows over the years, current CBS programming get you the perfect mix of drama, mystery, and romance. Tune in at any time to relish a wide selection of TV programs, including some crowd-favorites including:
Reality TV shows such as Survivor, Love Island, Undercover Boss, The Red Love Boat, etc.
Dramas such as Fire Country, Equalizer, So Help Me Todd, Blue Bloods, etc.
Mystery and crime shows such as NCIS, FBI: Most Wanted, CSI: Vegas, S.W.A.T, etc.
Comedies such as Young Sheldon, Ghosts, The Neighborhood,
Why Choose Xfinity TV – Here is Everything You Need to Know
With Xfinity TV you can rest assured that your entertainment experience would be exciting and fun. This is because the Xfinity TV, or the X1, as it is commonly called, brings you a series of features that are unique and innovative.  You can rely on the smart and ever-evolving Xfinity tech to get you entertainment exactly how you deserve – complete and uncompromised.
Here are some of the most popular features of the Xfinity TV that you get to enjoy with the service:
Searches are made even easier with one tool that browses through all different categories
Watch your favorite movies and TV shows directly on your TV screen with the integrated streaming feature that gets you all your streaming apps in one place
Recommendations by the system that depends on your previous search and watch trends so you get to watch more of what you enjoy
Different TV Zones make a certain experience even more pleasant – both for children and sports lovers. The latter can also add stats and details to their zone to always stay updated
A set of neatly crafted parental controls that can filter inappropriate content from reaching your kids as well as provide limited TV use. Some apps can also be locked through parental controls
An award-winning Xfinity voice remote that connects to your Xfinity Smart Home system and is able to respond to your audio requests and commands
A great DVR that can record up to 5 simultaneously and has a cloud storage of over 500 GB
Use the Xfinity TV/Stream App on any device you want and enjoy live TV, DVR recordings, or choose a title from a vast on-demand library, even on the go
Conclusion
When it comes to the CBS channel on Xfinity, you can rely on your daily dose of drama and entertainment with all service tiers of Xfinity. Watch at home or on the go with the Xfinity TV app and enjoy fun features to make your TV experience even more entertaining.
Frequently Asked Questions (FAQs)
How can I get CBS on Xfinity?
If you want to watch CBS on Xfinity, all you have to do is subscribe to an Xfinity TV plan. CBS is available with all Xfinity plans since it is a local broadcasting network and you should be able to enjoy it any way you want.
To learn more about the Xfinity TV service or to upgrade your plan, call Xfinity customer service at 844-207-8721.