Table of Contents
As the 2022-2023 season of the National Basketball Association (NBA) continues to ensnare audiences around the world, fans are tuning in to catch all the latest highlights, games, and feats. The ongoing 77th season consists of the typical 82 regular-season games.
Not so long ago, the NBA games were suspended with a massive revamp in its health and safety protocols due to the Covid-19 pandemic. The 2020-2021 NBA season even included an abbreviated lineup of 72 games that were played in a bio-secure environment.
Thankfully, the severity of the pandemic has eased. And since October 18th, 2022, fans have been witnessing some thrilling action on the court as the new season kicked off. The rest of the season concludes on April 9, 2023, with the NBA Finals scheduled to begin on June 1, 2023. Some of the key dates and festivities should be marked on your calendar, which includes the Play-In Tournaments beginning on April 11, NBA Playoffs on April 15, and NBA Conference Semifinals scheduled for May 1 with a possible move-up to April 29-30.
Before that, let's see how, as NBA fans, you can cheer for your favorite teams and players digitally, from the comfort of your home. There are dozens of NBA streaming services and NBA channel packages through which you can watch NBA games; the options vary widely. No matter if you are a cord-cutter, an NBA snob, or a money-savvy fan, by the end of this article, you will know how to watch NBA games online or on traditional cable.
What Channels Are NBA Games On?
To choose the best way to watch NBA games, you must know which channels broadcast these games. The best way to catch all the NBA Season 2022-23 games is on the NBA TV channel, which comes with many cable and satellite TV providers. Regular season games are also scheduled to be televised on various other networks.
If you have not yet cut the cord, then you are in good hands. However, if you're not a fan of traditional cable/satellite TV service, then you must ensure that these channels are included in the package you subscribe to for streaming NBA games. Here is a list of TV channels that are broadcasting the 2022-2023 NBA season.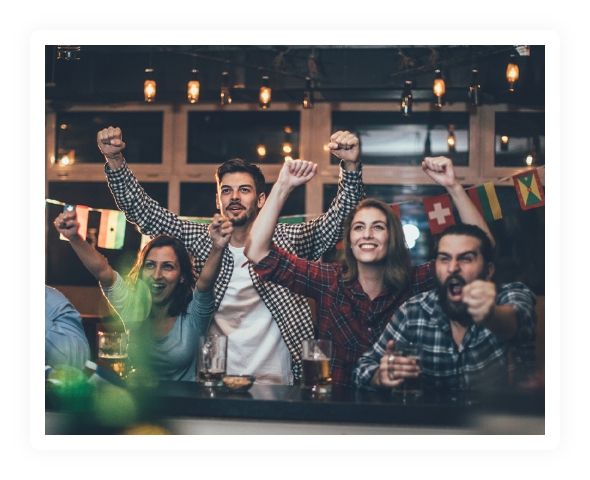 NBA TV
NBA TV is a sports channel owned by NBA and run by Warner Bros. Discovery. The channel is a must-have for a diehard basketball fan because NBA TV lives and breathes basketball. It is the ultimate spot for finding all the latest news, match highlights, live matches, international matches, and all fruitful insights into the NBA games. You can catch more than just live games and scores with this channel. The channel is rich with NBA-related content, such as documentaries, talk shows, specials, and game analysis.
ABC
The ABC channel televises almost all the games associated with NBA on weekends. From the NBA Saturday Primetime and Christmas Day games to ABC Sunday Showcase, you will catch all the big games of the regular season on this channel along with the 2023 NBA Playoffs. Plus, ABC holds exclusive broadcasting rights to all of the games from the NBA Finals. So make sure that your TV package includes the ABC network, so you can watch NBA with cable or satellite TV.
ESPN
Every sports fan knows that ESPN is a paradise for any sports fanatic. The 2022-2023 season marks the 21st consecutive year the channel airs NBA games. If you are watching NBA games, then ESPN would be your steady companion throughout. Together, ESPN & ABC have been televising 100 NBA regular season games for 2022-2023. In addition, ESPN entertains NBA fans with many preseason games, up to 44 NBA Playoffs this season, and the 2023 Western Conference Finals — which by the way are exclusive to ESPN. You may stream all NBA content on the ESPN app and watch NBA Finals broadcasted in Spanish on ESPN Deportes. Moreover, you can watch ESPN with various TV providers including Spectrum, Xfinity, Cox, and more!
TNT
TNT, or Turner Network Television, set about airing 65 games from the 2022-2023 NBA regular season. TNT will showcase the most number of games from the NBA Playoffs and will exclusively broadcast the 2023 NBA Eastern Conference Finals. That's not all, the channel hosts half-time commentary and end-of-the-game analysis from a panel of basketball experts. You can tune into TNT through various cable and satellite TV providers, even some steaming platforms offer TNT in their channel lineup.
Regional Sports Networks
Regional sports networks, or RSN, are included in your TV package but vary from region to region. You have to pay your TV provider a regional sports fee to access these regional sports channels. These channels are ideal if you reside in the region whose team plays in the NBA games and you support it.
With DIRECTV, you can enjoy a variety of RSN with Choice package or above. For die-hard NBA fans, DIRECTV also lets you add the NBA League Pass to your subscription to enjoy 24/7 updates about the season. Other than the RSNs, you can also catch national and international sports on TNT, ESPN, ESPN2, Fox Sports, NBA TV, and more channels!
How to Watch the NBA without Cable?
Luckily for everyone, subscription-based live TV programming is no longer limited to only cable and satellite TV connections. Online streaming services have enabled live TV programming on various types of devices that no longer tie you to your home TV screens.
The NBA Season is televised on various TV channels. But if you wish to, or have already cut the cord, you can find yourself plenty of affordable and reliable ways to watch the NBA without cable. NBA streaming services are convenient and more suitable for on-the-go NBA fans. You can subscribe to any of the many platforms for streaming NBA games. You can also enjoy NBA streaming free through a free-trial period offered by these streaming platforms.
If you are wondering what streaming service has NBA TV or how to watch the NBA without cable, here is your answer!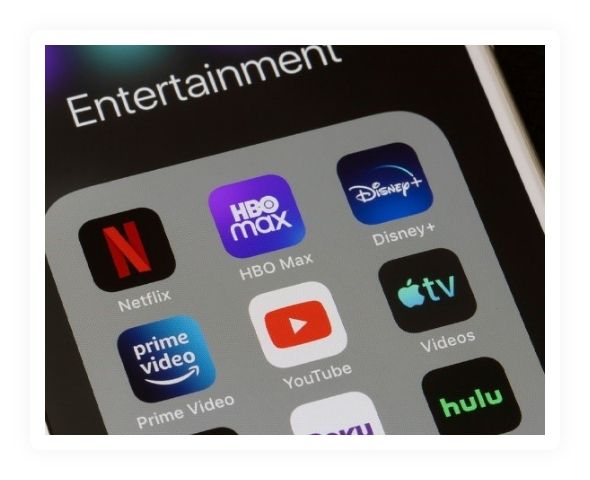 Sling TV
Sling TV offers the best value for sports and entertainment access online. Sling has two basic offerings: Sling Orange and Sling Blue. The pricing for each plan may vary as per your area zip code.
With the Sling Orange plan, you get 31 channels and can watch TNT and ESPN for basketball games. Meanwhile, the Sling Blue plan has around 42 channels in its offering with channels like TNT, NFL Network, and FOX Sports Network in a nearly similar price range. However, the Sling Blue plan does not include ESPN, which hosts a number of NBA games.
If you can't choose between the two plans, you can also opt for the Sling Orange + Blue bundling option. Plus, the Sports Extra add-on is the deal sealer and offers an excellent range of sports channels, including NBA TV!
There's no fuss about contracts, you get a free 50-hour DVR and streaming access on up to 3 devices. Plus, you can stream Sling TV content on multiple devices, such as Roku, Fire TV, iOS, Android, Apple TV, and many more devices.
Vidgo
Vidgo may not be as popular as other NBA streaming services, but it is certainly one of the top-notch varieties. It is rich with several different plans and packages that you can choose from, allowing you to have a more personalized TV streaming experience. Vidgo offers 4 plans, all catering to English-speaking and Spanish-speaking customers accordingly. Its most basic English Plus Package lets you access 110+ live channels along with on-demand titles, and free DVR for 90 days. The Vidgo Ultimate plan includes all 150+ English and 45+ Spanish channels along with DVR. The platform frees you from the hassle of complicated installation along with long-term and inflexible contracts.
You can watch ESPN, ABC, FOX, FS2, NFL TV, and so many more such channels with this streaming service. Vidgo will never let a sports fan ever miss a game again!
DIRECTV via Internet
For the most well-rounded and complete experience, if you want to watch the NBA without cable, DIRECTV via Internet is perhaps the perfect pick. It is packed with all the channels you would possibly need to watch your favorite teams play the NBA games.
It is home to a phenomenal range of sports networks, making it one of the best ways to watch NBA TV and other channels that air NBA games. Its packages include household names like TNT, Fox Sports 1, NBA TV, ESPN, ABC, BIG Network, and many more. You can also easily enjoy regional sports networks, depending on their regional availability. So, if you were worried about how to watch local NBA teams without cable, DIRECTV via Internet could be your answer. Without costing anything extra, you could catch live games for local, national, and international teams with ease!
The DIRECTV via Internet only requires a stable internet connection for the DIRECTV device for you to enjoy live TV and on-demand on various kinds of devices like laptops, phones, and smart TVs along with unlimited Cloud DVR storage. Starting from $64.99/mo., you can start streaming channels like ESPN and watch NBA games on the go.
To watch local NBA teams on regional sports networks, you will have to subscribe to the Choice Package and above. You only need the DIRECTV App to stream on unlimited devices or get the DIRECTV device to start watching the NBA games this season. Plus, you will not be required to sign up for any long-term contracts, and will also have a 5-day trial period that lets you get a hang of the service.
Here is a quick look at the perks, features, and prices of DIRECTV via Internet packages.
Data effective as of publish date. For the latest plans and pricing, please call 855-737-0235
FuboTV
FuboTV has proved itself as one of the best live TV streaming apps overall. For streaming NBA without cable, FuboTV hits right on the spot. It has 4 packages ranging from $33 to $95 a month., without any contracts or hidden fees to worry about! Luckily, all its packages come with a cloud DVR storage of up to 1000 hours, and a free trial period of 7 days to help you make an informed decision without any regrets!
For diehard NBA fans, the FuboTV Elite package is the ultimate choice. This package costs $84.99 per month but has the majority of the channels that NBA games come live on. So, whether you want to watch NBA on ESPN, ABC, or NBA TV, this package has just the right channel lineup for you. The Elite plan includes 217 channels, including regional sports networks like NBC Sports California and NBC Sports Bay Area along with other popular channels, such as beIN Sports, CBS, NBC, Food Network, and many more.
The plan lets you stream content simultaneously on up to 3 screens while on the go, and up to 10 screens simultaneously at home! You can customize the channel lineup by opting for the add-on options that cater to customers who need more channel variety for news, entertainment, sports, and even Latino content.
Hulu Live TV
If you want entertainment and sports rolled into one, then go for Hulu + Live TV + Disney + ESPN with ads. For only $69.99/mo. you can access Hulu's huge on-demand library of movies, TV shows, and Hulu originals along with 85+ live TV channels. You can watch NBA games on channels like ESPN/ESPN2, ABC, and TNT. The range of sports channels cover major leagues, such as the NBA itself, as well as NFL, NHL, and NCAA. The best part? You will never have to miss your favorite games, thanks to the unlimited live TV DVR feature! Some other channels that you can enjoy with Hulu + Live TV include CBS, FOX, ESPNU, MTV, HGTV, and many more.
The with-ads plan lets you stream content on 2 screens at a time, and separate profiles so your entire family can have a personalized experience. Moreover, the channel variety varies across markets. You can customize your Hulu package by adding several add-ons, such as Entertainment Add-on, Español Add-on, or Sports Add-on. There are no contracts or installation processes, plus enjoy a 7-day free trial on this all-in-one platform.
Subscribe to Hulu + Live TV and watch your favorite sports content at amazing rates, call 855-349-9328 to learn more.
YouTube TV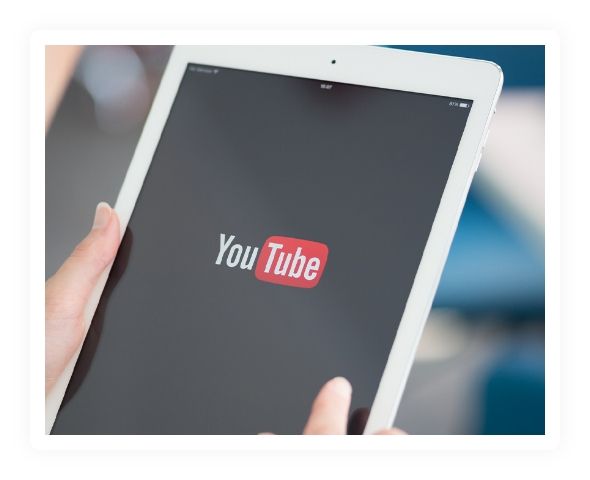 YouTube TV is similar to Hulu Live TV in terms of pricing and channel variety. For $72.99/mo., YouTube TV offers 100+ live TV channels that include NBA TV, and official networks from other popular leagues like NFL and MLB. You get unlimited cloud DVR storage, 3 streams and 6 accounts per household with YouTube TV. Plus, Youtube TV is currently offering $10 off for the first 3 months of its subscription.
If you need more variety of content for entertainment or sports, YouTube TV also offers an incredible lineup of add-ons. You could also explore the 4K add-ons and experience content on a new level!
Platform
Package
Starting Price
No. of Channels
NBA Offerings
Sling TV
Sling Orange
$40/mo.
(May vary across locations)
31+
Live TV channels, including TNT and ESPN
Vidgo
English Plus
$69.99/mo.
110+
Access to several local and national live sports channels including ABC and ESPN.
DIRECTV STREAM
Choice Package
$99.99/mo.
plus taxes
105+
TNT, ESPN, NBA TV, ABC, and regional sports networks
FuboTV
Elite
$84.99/mo.
217
Regional sports networks and live TV channels like ABC, ESPN, and NBA TV
Hulu + Live TV
Hulu (With Ads) + Live Tv
$69.99/mo.
85+
Live sports channels, including ABC, ESPN, and TNT
YouTube TV
YouTube TV
$62.99/mo.
for first 3 months
100+ channels
Live TV channels including NBA TV
How to Watch NBA Games with League Pass?
Even if you choose an NBA streaming package, there's no way one service will include all the channels that cover the entire NBA campaign. With 82 games in the 2022-23 season, some of them may not get a live broadcast.
So, if you want to have access to all games, then the NBA League Pass will grant you one. The League Pass covers more games than the NBA channel packages from the streaming platforms. It offers 2 different packages, including one Basic plan and one Premium plan. Both plans include hundreds of live NBA games, multiple games in the archive for on-demand viewing, and access to NBA TV Studio Shows and live games. However, the NBA League Pass Premium plan lets you stream content on 2 devices simultaneously, plus they're also commercial-free games.
The League Pass costs $99.99 for the entire season or $14.99 monthly. The League Pass Premium, on the other hand, costs $129.99 for the entire season and $19.99 if you opt for monthly billing.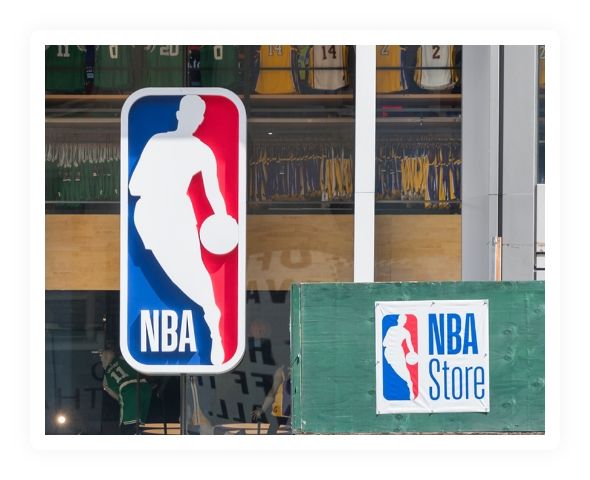 As a die-hard NBA fan, you could enjoy real-time stats and scores for most of the game with the League Pass. A quick subscription and installation of the NBA League Pass app is your gateway to instant NBA insights!
The only downside is you won't be able to cheer for your local team live with the league pass. Local games along with nationally broadcasted ones are blacked out in the US, owing to reserved televising rights for the national broadcasters.
How to Watch NBA Games on Cable or Satellite TV?
If you want to binge on in-market and out-of-market games every day of the year on multiple screens, then a cable or satellite TV package may be the most suitable option for you. Many cable or satellite TV providers include a whole range of sports channels along with NBA cable channels in their TV plans. But not many of them offer a lucrative enough deal. We have shortlisted providers that offer value-packed NBA channel packages.
DIRECTV via SATELLITE
If you are a true sports snob, then you better get yourself a DIRECTV package. DIRECTV is America's top satellite TV service with up to 340+ channels along with a dozen perks on the offer. Now you can even watch your favorite sports in an amazing 4K HDR quality with DIRECTV.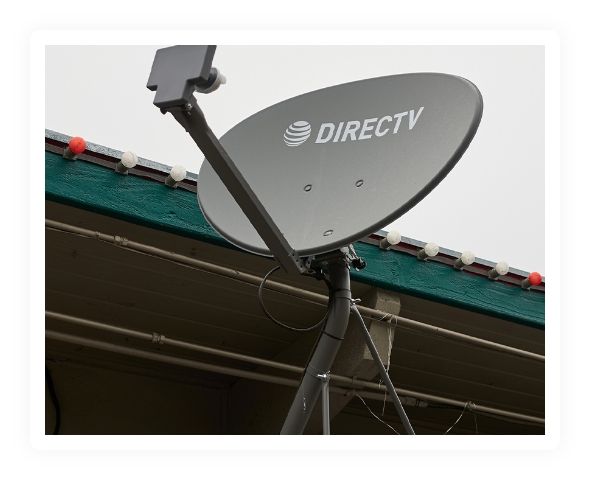 You can subscribe to the DIRECTV Choice Package or above to get 4K resolution sports content on your compatible devices along with regional sports networks as well. The package includes 200+ TV channels that include all NBA-friendly channels like ESPN, ABC, TNT, and NBA TV! The package costs $84.99/mo. for 24 months plus taxes and fees.
The DIRECTV Ultimate Package costs $109.99/mo. for 24 months, which includes 270+ channels, including TBS, TNT, ESPN, ESPN2, NBA TV, Fox Sports, CBS Sports Network, and more.
DIRECTV Premier All Included is the boss of TV packages. Its 340+ channel lineup includes every sports channel you could dream of for $154.99/mo. with a 24-month price lock. DIRECTV Premier can be a tad expensive, but worth it if you are a sports and TV buff and would never want to miss a thing.
From all major sports channels to regional sports networks, DIRECTV packages make a perfect choice. You can activate the NBA League Pass with DIRECTV and enjoy 24/7 coverage on your devices and up to 40 live games per week. Plus, you will be streaming NBA games in HD and on any screen you like. The availability of live games, regular season games, and on-demand content varies by market due to blackout restrictions and other policies.
Spectrum TV
Nothing can beat watching NBA games on Spectrum Cable TV because Spectrum TV packages offer an entire collection of sports networks that will keep you entertained throughout the year. The Spectrum TV Select plan costs $59.99/mo. for 12 months, and includes 125+ channels. The channel lineup includes ESPN, TNT, and ABC, so you can watch all your NBA regular season games with Spectrum TV. You can also further customize the TV plan with the Sports-View add-on that costs an additional $6.00/mo.
With Spectrum Cable TV, you get free HD programming, thousands of on-demand titles, and access to your DVR recordings. You also get the Spectrum TV App that allows you to enjoy live TV on the go. To learn more about Spectrum TV deals, perks, and features, call 844-760-4220 or visit Spectrum deals for details.
All in All
If you want to have every NBA game and special event at the tap of your finger, then a subscription to DIRECTV or a Spectrum package may guarantee it. Their premium packages include all national, international, and local sports networks. Plus, you can activate your NBA League Pass with DIRECTV easily. Extra features and a versatile channel lineup make these two options popular among NBA fans.
If you are looking for a more affordable and flexible alternative, then Sling TV, YouTube TV, Hulu + Live TV, Vidgo, Fubo TV, and DIRECTV via Internet can let you watch NBA without cable. Streaming NBA games on the go is made possible by these apps and platforms. The streaming platforms do not require any contracts, cancellation fees, or installation of any complex hardware. Simple installation and compatibility with a wide range of devices make streaming NBA online the best way to watch it.
Frequently Asked Questions (FAQs)
Can I watch NBA games with DIRECTV via Internet?
With the DIRECTV via Internet Choice package and above, you can catch NBA games on regional sports networks for local teams, as well as national games on networks like NBA TV, ESPN, and ABC.
Can I watch NBA games on YouTube TV?
You can watch NBA on YouTube TV by subscribing to the YouTube TV package, which costs $62.99 for the first 3 months and includes 100+ live TV channels. You can stream it on 3 devices simultaneously, and enjoy official networks like NBA TV for all regular season games.