In a consumer market where Fiber is the new hype, and DSL is expected to lose favor among users due to its speed limitations as far as serving super-connected homes, Cable broadband still rules the realm. High-speed cable internet is available in 90% US, and Cable's customer base is 78 million strong. The number of people who are able to access Gig internet has also increased, courtesy of upgraded hybrid Fiber-Coaxial networks and DOCSIS protocols being utilized by cable ISPs.
Cable broadband is not as popular as it is without reason. While widespread availability in urban and suburban regions of the U.S., makes it the natural choice of millions, this form of internet is also able to deliver a range of high speeds which encompass a wide spectrum of usage. Plus cable broadband plans are pretty affordable relative to Fiber and can earn you significant savings when you bundle with a cable TV service.
When you subscribe to a cable internet provider, chances are you'll be hard pushed to use the provider-supplied modem, especially if you are not tech-savvy. Because most ISPs do not extend tech support when you BYOD. So, even when you'd want to avoid the $10-$15 monthly rental charge, the idea of having to deal with installation, configuration, troubleshooting, upgrades, and replacements on your own can become pretty daunting.
With that said, if you have got a thing for technology, and you're confident about dealing with the upkeep of internet equipment on your own, there is little reason why you should not BYOD. After all, it saves you a good buck in the long run and also gives you a chance to get the best modem that helps you squeeze the most out of your internet service.
What to Consider When Buying a Cable Modem
Before we get to our pick of the best cable modems this year, take a look at a few preliminary aspects to keep in mind if you are a first-timer at this:
What Type of Device Are You Looking For?
Are you looking to use 2 separate devices in your network, a cable modem, and a wireless router? Or you'd rather go for the best modem-router combo device?
While the cable modem will serve to connect you to the provider's network, and connect your device(s) via Ethernet, for in-home Wi-Fi you must also have a wireless router connected to the modem. Or else you can go for one of the newer wireless modem/gateway devices, which not only serve as a modem but a wireless router.
As it is, both options have their own pros and cons. For instance, when you invest in a single piece of equipment, you save money, and its 1 less device and 1 less cable line to handle. Whereas if you have 2 separate devices, it is easier to upgrade the equipment step by step, one at a time, as necessary. And, having a separate router also gives you more liberty to set it up in a router-healthy environment, because you are not bound to keep it close to the wall cable outlet.
What Speed is the Cable Modem Expected to Support?
Speed is the chief aspect that you should keep in mind before selecting any device. The cable modem you pick must support the plan you are going to sign up for or one that you're already subscribed to.
If you get one that supports speeds up to 1 Gbps, but you've signed up for a plan that delivers 200 Mbps, the output of your internet connection is not going to exceed 200 Mbps for download. Meaning there is little point in spending more money on a cable modem designed for higher speeds when you are on a low or mid-tier speed plan.
Which DOCSIS Protocol Must It Feature?
Keep an eye on the DOCSIS protocol featured by the device you consider. Most modems use the DOCSIS 3.0 or 3.1 protocols. While the former supports max download speeds up to 1 Gbps and upload speeds up to 200 Mbps, the latter can support max 10 Gbps downstream and 1 Gbps upstream. For all practical purposes, an average household would do well with a DOCSIS 3.0 device.
How Many Channels Should It Have?
Channels are an important factor as they determine the ability of the device to quickly download and upload information. Almost all modems provide more downstream channels than upstream. Because downloading is more of a concern for the users and the ISP. This is also the reason why ISPs deliver higher download speeds, while upload speeds are usually a fraction of that. The best cable modems in 2021 come with at least 16 downstream channels.
Compatibility
Compatibility with the ISP network you'll be connecting to is of utmost significance. While a variety of modems are compatible with most broadband services, it is recommended you assure the device you pick is compatible with the service you are using. While broadband services from the likes of Cox Communications, Xfinity and Spectrum do support the majority of cable modems in the market, you'd not want to get into the hassle of an exchange or refund after the fact. So, make sure you have updated information about which devices your current or prospective ISP supports and recommends for the plan you are already on or will soon be.
Our Picks of the Best Cable Modems 2021
The listing here depicts some of the best cable modems compatible with most nationwide broadband services. But to be safe, we recommend you cross-check the compatibility of the one you pick. Ask the ISP's customer service team to ascertain the third-party device you are getting is approved as compatible for your service plan.
NETGEAR CM600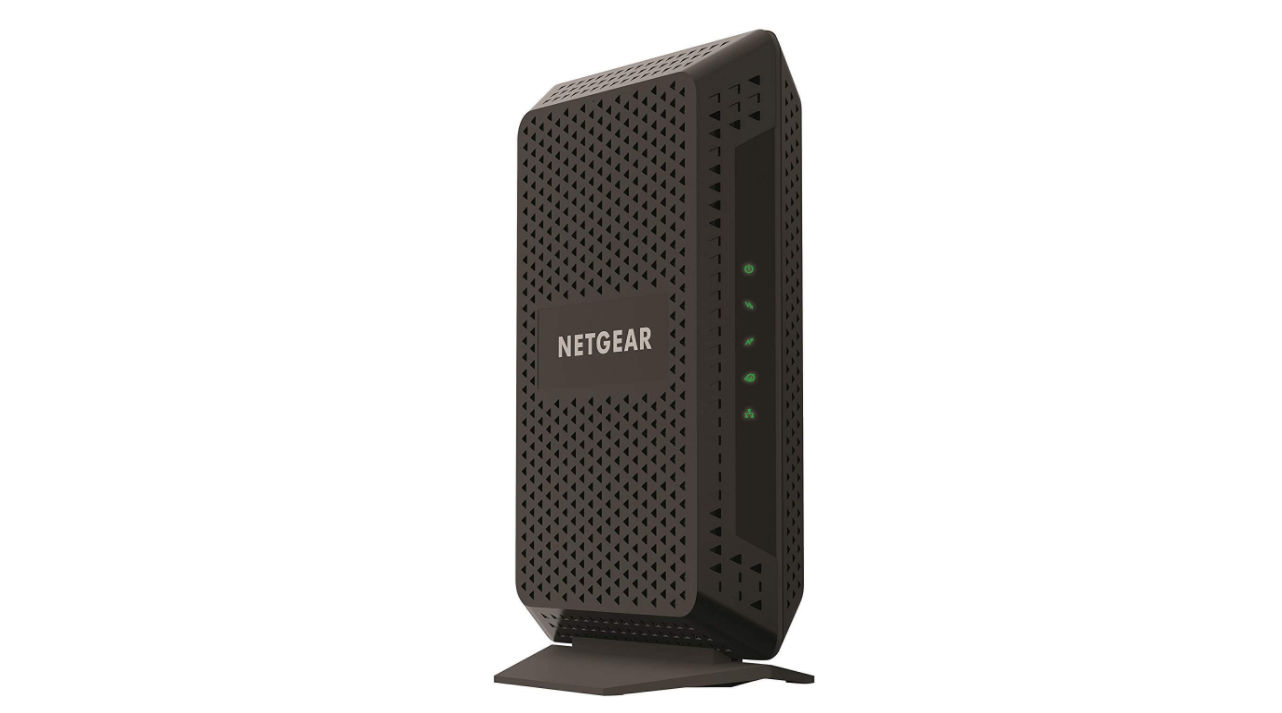 NETGEAR is a name in the industry that does not need an intro. CM600 is a mid-grade, simple, and easy to install cable modem from NETGEAR. It is an outstanding combination of affordability, reliability, and speed. It features DOCSIS 3.0, which is fully compatible with all mid-tier plans from key cable providers. NETGEAR notes the device is compatible with Xfinity, Cox, and Spectrum cable internet services.
Provides a connection to high-speed cable internet with speeds up to 960 Mbps downstream. Perfect for HD video streaming, faster downloads, and high-speed online gaming
The device features DOCSIS 3.0 and 24x8 channels
There is one Gigabit Ethernet port for the fastest wired speed to your router or PC
The device delivers a secure connection
Motorola mb8600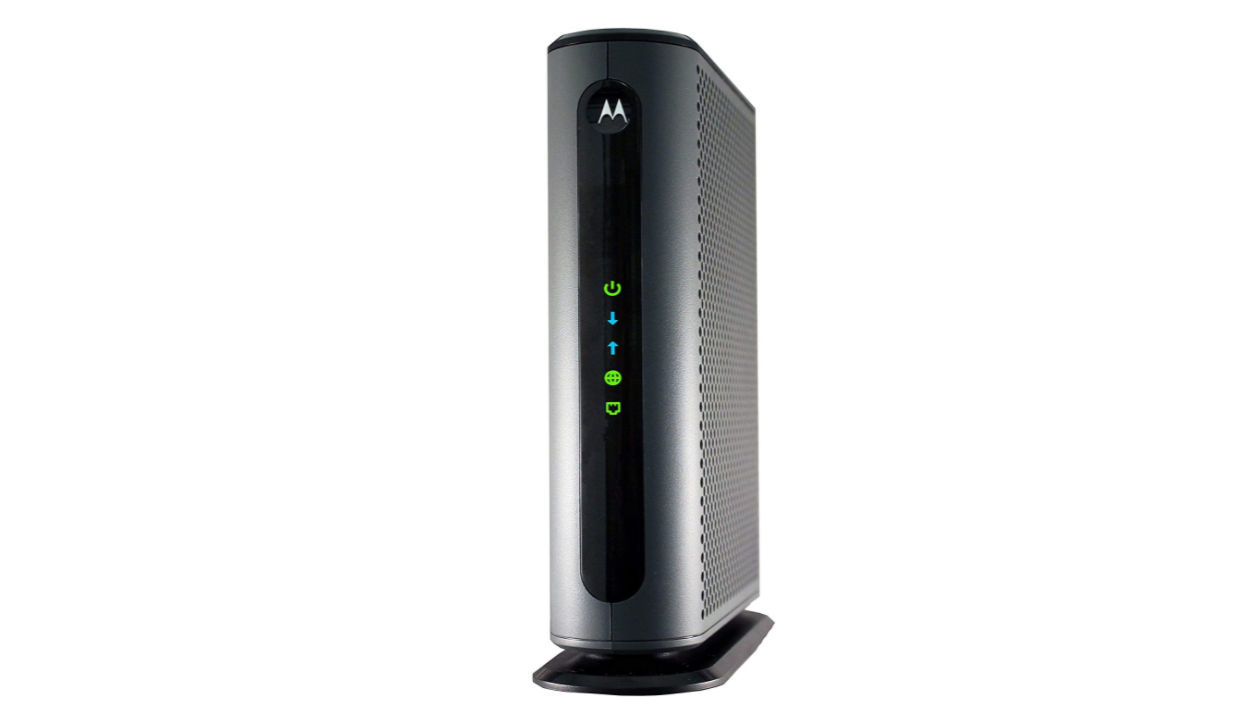 If you are looking for a high-end high-speed modem Motorola mb8600 is your product! For a large family and a connected smart home, a home-run business, or for a seamless connection in a shared apartment, this Motorola device works perfectly. But for the features this modem gets you, there is a price tag that may not be the best fit if you are on a budget.
This next-gen modem features DOCSIS 3.1 and is able to deliver the speediest cable internet. It also boasts 32x8 capabilities to support top internet speeds from all major broadband services such as Xfinity, Cox, and Spectrum.
This Motorola modem is considered one of the best cable modems for Gigabit internet plans.
And, also gets you Proactive Network Security via a Broadcom chipset.
It has 4 Ethernet ports and connects to your HDTV, game station, computer, or streaming media device.
You can set it up fast and easily using QuickStart.
ARRIS SURFboard SBG6900AC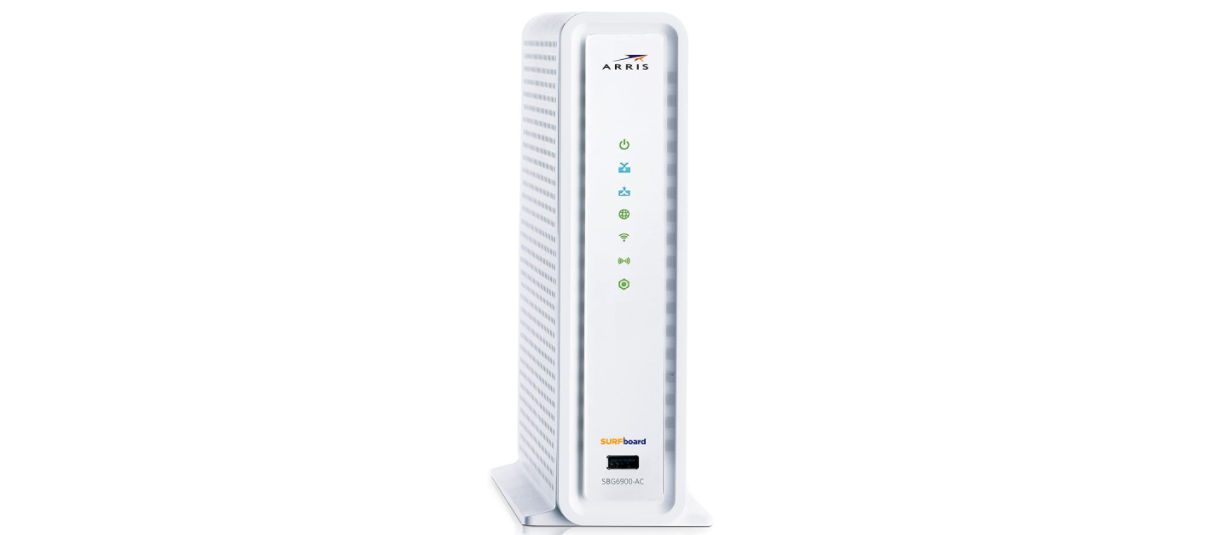 This is among the best modem-router combos in the market. A single device that connects to your ISP's network, and also delivers wireless connectivity around the house. No clutter with multiple devices and a cable line running from the modem to the router because the device comes with built-in Wi-Fi. Great for small-mid size households on a low to mid-tier internet plan.
This Arris wireless modem offers a splendid 3-in-1 combo of features, albeit it may sound a little on the pricier end. What you get at the price is a 16 x 4 cable modem that features DOCSIS 3.0, an AC1900 Wi-Fi router, and a Gigabit 4 port wired router. Not bad at all!
The device supports internet speeds up to 686 Mbps and is approved for plans up to 300 Mbps from Cox, Spectrum, Xfinity, and Mediacom. The device also features 4 Gigabit Ethernet ports. You can stream HD videos without buffering, and won't suffer lag during online gaming.
The Arris modem-router combo also comes with a 2-year limited warranty.
Final Thoughts
There you are, with 3 devices to pick from as per your household needs, internet service plan, and budget.
Pick the best cable modem for Cox, all 3 make a great choice in their own way. If you are looking for the fastest modem for your Xfinity Internet service, again just the right selection to take your pick from. Not to forget whether it is the NETGEAR, Motorola or Arris device you like, you'll have one of the best cable modems for Spectrum on hand. Make a perfect choice today for a perfect future experience!
FAQs
Who is ARRIS SURFboard SBG6900AC best for?
The ARRIS SURFboard SBG6900AC is ideal for multiple device connectivity. You can stream HD video and games online with internet plans that deliver download speeds up to 300 Mbps. The Arris modem is perfect if you are on a Spectrum, Cox, or Xfinity internet service plan.
What is the best modem compatible with Spectrum?
Charter SpectrumTM internet subscribers receive a modem included in the price of the service plan. So really there is no extra cost involved. But, if you wish to activate the Wi-Fi feature which comes built-in, you must pay a $5 service fee every month, besides the one-time activation fee. So, if you wish to save on this extra cost, you can add a third-party wireless router to connect with the Spectrum-provided modem. Learn about Spectrum compatible routers.