As the air becomes crisp and the leaves seem to turn to vibrant hues of orange, the Halloween season descends upon us. It's that time of the year when the world transforms into a realm of enchanting spookiness, and everything becomes dark and eerie. Whether you are a supernatural mystery or spine-tingling tale enthusiast, you'll definitely find something according to your taste in the world of spooky entertainment. So grab your favorite snacks, connect to a reliable internet service, and cozy up in a warm blanket after lighting a pumpkin-scented candle as we take a look at an incredibly amazing collection of the best movies to stream right now along with TV shows to satisfy your horror-entertainment craving.
So, without any further ado, let's dive right in into our all-time best horror movie picks as well as top TV shows!
Candyman (2021)
The sharp and shivery sequel to the 1992 horror film, Candyman, not only caters to fans of the original but also deepens and expands it by adding new layers and perspectives. Directed by Nia DaCosta,  this hook-handed slasher showcases enhanced horror elements with stunning visual and creative twists.
The new installment follows Anthony McCoy, a Chicago artist who is drawn to the urban myth of Candyman and has an earnest wish to create art based on the legend of the Cabrini-Green neighborhood. As he unravels this legend, he begins to realize his link to the Candyman, and its new wave of terror.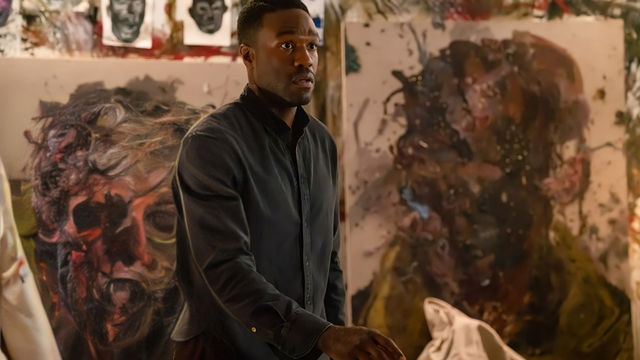 Prisoners of the Ghostland (2021)
Sion Sono's iconic blend of Western, post-apocalyptic, and samurai thriller, starring Nicolas Cage as a bank robber, is a sly spoof of the legendary hero's journey.
The movie has a solid set-up premise. In the deceitful Frontier city, a notorious criminal is hired by an immoral town governor to find and return his AWOL granddaughter from a wasteland and get freedom in return. The catch? The hero is trussed into Chekovs Limb-Splodin: leather suit that will self-destruct if he fails to find the lost girl before the deadline.
Liberated from genre conventions, Prisoners of the Ghostland looks like it is destined to rule the midnight movie screens.
The Conjuring (2013)
Directed by James Wan, The Conjuring is a critically acclaimed horror movie. Based on true events, the story revolves around the lives of demonlogists, Ed and Lorraine Warren, as they investigate the paranormal activities haunting the Perron family, who moved into an isolated farmhouse in Rhode Island.
As the Warrens dig deeper into the sinister mysteries, they uncover a malevolent presence that threatens not only the Perron family but also their own safety and sanity. Get ready for a bone-chilling journey into the unknown as you experience the terrifying events this Halloween that have made The Conjuring a must-see for horror enthusiasts around the world.
A Nightmare on Elm Street (1984)
Directed by Wes Craven, the plot revolves around 4 curious Midwestern teenagers in Springwood, who are tormented by a disfigured and scarred killer, who invades their nightmares. The razor-clawed killer, Fred Krueger, is keen on seeking revenge from the children of those responsible for his violent death by killing them in their sleep. There's only one way to survive – to never sleep again.
Nancy Thompson, played by Heather Langenkamp, plots to uncover the identity of this burned man and call him out in the real world to stop him, for once and for all!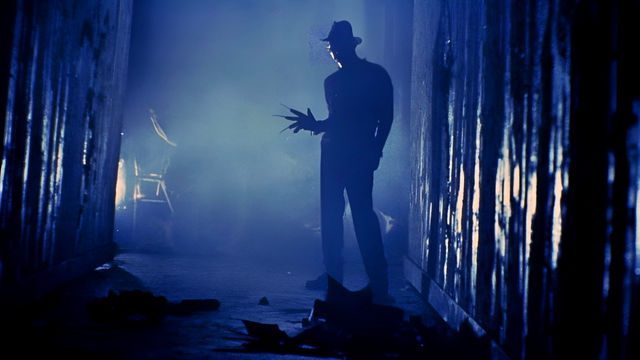 The Exorcist (1973) 
Considered a classic in the history of supernatural horror movies, The Exorcist is based on a novel of the same name and is directed by William Friedkin. The book is inspired by the true story of the real-life exorcism that was performed by Jesuit priests in 1949 on a fourteen-year-old boy in Maryland.
In the movie, Regan, the young daughter of the film actress, Chris, starts to act odd and quickly becomes worse. This deeply troubles Chris decides to seek all sorts of medical help for her daughter only to find zero solutions to her issue as she hits a dead end. But when one of the doctors mentions exorcism as a possible option that might also have a simultaneous psychological benefit, Chris decides to go for it.
With deviantly puzzling events occurring around the house, Chris summons the local priest who is sure that the girl is under demonic influence. To watch what happens next, stream the movie now!
The Ring (2002)
A remake of the 1998 Japanese horror movie that's based on Koji Suzuki's 1991 self-titled novel, this American supernatural-horror movie paved way for English-language filmmakers to re-create horror genre from Asian cinema, like The Grudge for instance. Directed by Gore Verbinski , you can pick this movie to watch at your upcoming Halloween holiday!
With an interesting storyline, horror atmosphere, and bone-chilling visuals, this remake shows a journalist who is bent on investigating a videotape ― apparently a cursed one that seemingly exterminates its viewer after seven days of watching the movie tape. Watch this cinematic remake if you like the occasional dipping of your toe in the murky waters of horror and scare. Bring on the chills!
Scream (1996)
Wes Craven's six-film slasher series revolutionized the horror genre when it came out in 1996, making it a cult of its own. And it all started with the movie Scream, which is a Halloween staple to date!
Known for all its scary clichés, the movie delivers a modern twist to the slasher horror genus, adding gore, cleverness, and even comedy to the mix as well. A fright-masked killer with a knife stalks the high school students in the fictitious town of Woodsboro, CA, who become his targets one by one, eventually falling to their death mercilessly.
What made Scream unique when it was released was the fact that all characters of the movie were quite aware of the clichés in horror movies that this film openly aimed to subvert.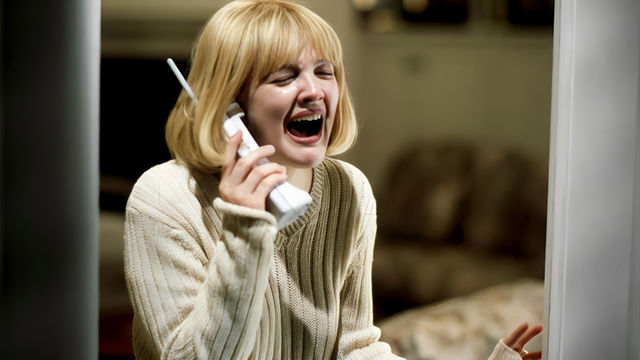 Beetlejuice (1988)
Directed by Tim Burton, Beetlejuice is a fantasy-comedy movie. With its quirky and darkly humorous features, you will delve deeper into the supernatural world. The movie is based on the afterlife experiences of a recently deceased couple, their strange new home, and not to mention the mischievous bio-exorcist, Beetlejuice.
Stanford Prison Experiment (2015)
 Based on the notorious psychological experiment of 1971, Stanford Prison Experiment, which was conducted by Philip Zimbardo, a professor at Stanford. The experiment was conducted on college students, who volunteered to role-play as either a guard or a prisoner.
Rated R for its highly sensitive content, which is more disturbing than spooky, it presents the eerie, shadowy side of human nature that doesn't come out under normal circumstances. What happens when humans get a taste of power, dominance, and control? Watch and find out if you are okay with watching humanity deteriorate as they bring their hidden caustic version out in the open.
The Shining (1980)
The horror film genre is mostly focused on delivering predictable jumpscares and dragged-out storylines, but The Shining debunks all those stereotypes.
Directed by Stanley Kubrick, the movie is about Jack Nicholson, a recovering alcoholic, who is hired as a new caretaker at the isolated Overlook Hotel while it closes down for the winter season. The manager, Stuart Ullman, reveals to Jack that the former caretaker killed his family and then committed suicide at the hotel premises.
Stanley Kubrick did justice to Stephen King's incredible novel. Known as one of the best-made films of the '80s, The Shining deserves a spot on your list of best movies to stream right now!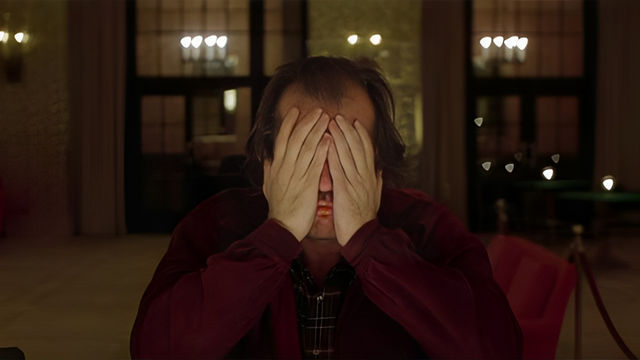 The Blair Witch Project (1999)
If you know someone who would rather prefer to chomp on gravel with their bare teeth rather than watch horror movies, then you could bet on The Blair Witch Project for it is a point-blank creepy movie.
Directed by Daniel Myrick, the American supernatural horror movie narrates a visual account of three film students, who travel to a remote town to collect documented evidence and footage  about the local murderer, known as the legendary Blair Witch. They collect data, interviewing the local townsfolk to gather information and clues that support the veracity of the story. However, the project takes a frightening turn when the three get lost in the woods and begin hearing horrifying noises that chill them to the core.
What's perfect about this movie is that it can happen anywhere and to anybody. One of those Halloween movies that redefined 'scary'. Worth a watch!
Friday the 13th (1980)
You know it has to be a really good movie if it has a television series, a six-sequel franchise, countless knock-offs, and a crossover! Friday the 13th is a classic slasher horror directed by Sean S. Cunningham, bound to keep you on the edge of your seat till the very end.
The story begins in 1957 with a young boy's death. Jason faces a painful death when he drowns in the cold waters of Camp Crystal Lake. Following the incident, two camp counselors are murdered the following year.
There's no turning back from the film that perfectly defines the American horror film genre. We warn you, hockey masks will never be the same for you after watching this grisly flick.
Jaws (1975)
The 1975 version of Jaws, directed by Seven Spienberg, is a gem among horror movies. This American thriller film by Universal Pictures is highly recommended if you want to explore the inimitable genre of horror. Though its suspense quotient is higher than actual horror, it has small scares scattered enough to appease any moderate-horror moviegoer. This a nice entry in this list if you are not used to digesting popular horror content.
The Addams Family (1991)
If you're planning a marathon of family halloween movies, then The Family checks off all the boxes and gets the spooky level right! Creepy and macabre, the Addams Family is about the mysterious aristocratic family that lives at the corner of the street. Directed by Barry Sonnenfeld and based on the cartoon by Charles Addams, this movie is a terrific adaptation of the 1964 TV series of the same name.
What makes this family kooky are the eccentric names like Wednesday, Morticia, Gomez, or the Thing, that will amuse you. Not your usual horror movie but watch it if you like freaks and oddballs enlivening your TV screen with their bizarreness.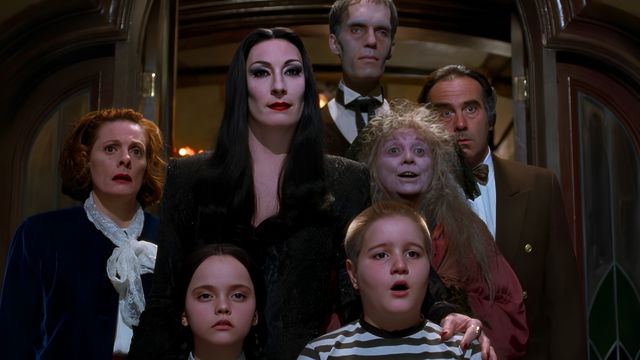 The Haunted Mansion (2003)
The Haunted Mansion is a Disney feature supernatural horror film, so it is going to be a gentle ride in the park, especially when the spooks and the scares are out!
stars Eddie Murphy as Jim Evers, who is a successful real estate agent. But because he is a workaholic, he is not able to spend more time with his family. Jim plans to take the entire family on a special vacation to make up for all the important days he has missed in the past. Unfortunately, the family trip turns out to be something more when they end up at a haunted mansion, where things start to go awry.
Haunted Mansion great addition to movies to watch at this year's halloween party. If you're looking for more kid-friendly Disney horror movies, then check out our best picks!
Hocus Pocus  (1993)
This family-friendly Halloween classic dives deeper into the story of three witches saved on Halloween night. With this film directed by Kenny Ortega, you go on a magical adventure brimming with scares, humor, and heart-touching scenes.
Watch how Dani, Max, and an adorable talking cat named Binx embark on a mission to stop the wicked Sanderson sisters. Hocus Pocus is arguably one of the best Halloween movies that will get you into the holiday spirit.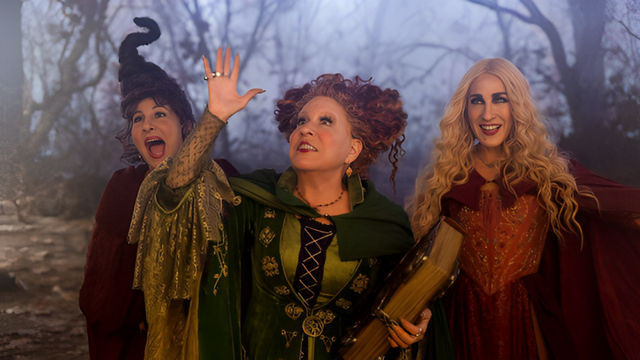 Child's Play (1988)
Directed by Tom Holland, the movie starts slow but turns into a roller-coaster ride when you're least expecting it! Whenever you ask a film critic about the best horror movies of all time, Child's Play is sure to be on that list. You can't miss out on this suspense-filled gruesomeness.
Karen Barclay, played by Catherine Hicks, buys her son Andy a Good Guy doll for his sixth birthday. But little does she know, the doll is possessed by an infamous serial killer known as Charles Lee Ray, so he can continue killing people from beyond his grave.
The doll, Chucky, has the urge to kill somebody and goes on a killing spree. Andy may know the terrible truth about his Chucky doll, but will anyone believe him before it's too late?
Paranormal Activity (2007)
If you're a fan of real-world horror stories, you're definitely going to love this one directed by Oren Peli! The faux-documentary angle, the jump scares and the suspense will keep you glued to your seat till the very end.
The story follows young couple Katie and Micah, who move into a new home and document their everyday life with a video camera. Little do they know their precious little world is also invaded by a dark presence? After a couple of strange incidents take place, Katie confides in Micah about being haunted since she was a child, and senses the dark entity has followed her to the new house and is haunting the couple. Micah decides to set up his video camera in their bedroom to record any unusual activity overnight. What they find on the tapes the next day is petrifying. 
The Chilling Adventures of Sabrina (2018-2020)
If you are looking for a series that is nothing but a rollercoaster of scares and suspense, The Chilling Adventures of Sabrina is a must-watch! It is a dark fantasy TV series created by Roberto Aguirre-Sacasa. It follows the life of Sabrina Spellman, a young half-mortal and half-witch teenager. As if navigating the complexities of her dual nature wasn't enough, Sabrina must shield her friends and family from the evil forces that threaten them, while also balancing her loyalty to the Church of Night and her desire for personal liberty.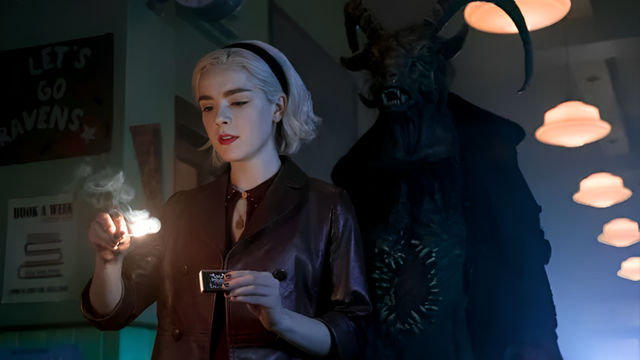 Buffy the Vampire Slayer (1997 - 2003)
Buffy the Vampire Slayer is a well-known TV series developed by Joss Whedon. Based on Whedon's film that was released in the year 1992, the series follows the story of Buffy Summers, the teenage vampire slayer, who happens to have supernatural abilities. The series shows how Buffy manages to deal with supernatural threats while balancing high school and friendships at the same time.
Stranger Things (2016 - Present)
Set in the 1980s in the fictional town of Hawkins, this Netflix series starts with the sudden disappearance of a boy named Will Byers. The series revolves around a group of young kids, who make consistent efforts to uncover government conspiracies and deal with several supernatural threats. Created by the Duffer Brothers, the series has manage to captivate the mystery horror fans with its unique blend of supernatural elements, mysteries, offbeat characters, heartwarming friendships, and 1980s nostalgic references.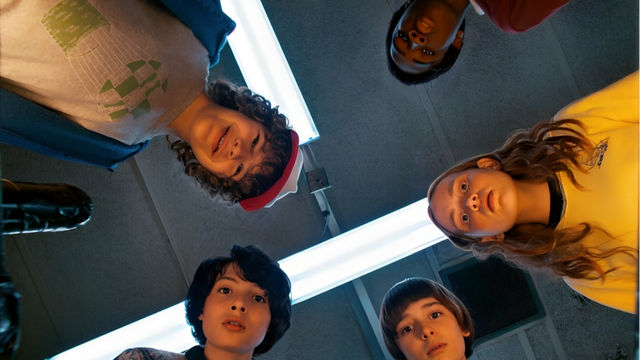 The Haunting of Hill House (2018)
If you are in search of a Netflix original horror TV series, The Haunting of Hill House is the right pick for you! Created by Mike Flanagan, The Haunting of Hill House is about the Crain family, who encounter several terrifying occurrences during their brief stay at the haunted Hill House during the summer of 1992. With its unmatched imagery, character development, and storytelling, you will be hooked to your screen.
American Horror Story (2011 - Present)
Created by Ryan Murphy and Brad Falchuk,  American Horror Story is an Anthology thriller. Each season of the show comes with a new storyline and unique characters, themes, and settings. If you are a fan of spine-tingling horror, you will find an array of horror elements in the series that will fulfill your horror entertainment quota like nothing else.
If you want to enjoy chilling and supernatural stories that send shivers down your spine this halloween season, there's something for everyone in the aforementioned movies and series collection. The best part is, that you will also find these halloween movies on Netflix in the above list. So, invite your entertaining friends over, dim the lights to have a halloween holiday vibe, and gear up for a fun-filled time with cinematic treats including family halloween movies.
 Happy Halloween, and may your day be filled with spooky tales and delights as always!